Spring is here and it's time to for a "springs shades" of manicure. So here is the Precious collection by Orly with 6 brand new shades for you to enjoy.
Sapphire Silk: Deep Teal Crème
Fancy Fuchsia: Pink Crème
Gilded Coral: Coral Gold Shimmer
Royal Velvet: Purple Blue Shimmer
Pure Porcelain: Beige Crème
Ancient Jade: Green Crème
So which one do you like? What is your favourite shade for Spring?
Read More
I've realized that I never posted any news about the Italian brand Collistar. It is pretty famous in Europe and usually it's not a problem to find it. I personally have a counter just near my place which I visited today. So I thought I should make posts about their Spring and Summer 2010 collections. We will start with Spring one which is called Alchimia and includes a  lot of bright and vibrant colours inspired by 80's.
Take a look at the products
Read More
I already made a post about Illamasqua's new collection Body Electrics and you can read everything about it here. Three weeks ago I got an e-mail from Illamasqua which said  that they sent me some items from this collection to try.  I already lost my hope to get it because of the volcanic ash situation but the package came this week!
Everything came in a gorgeous black package and this is how it looked like inside:
So here is what I got:
Read More
Although it's time to write about summer collections maybe some of you haven't seen this Spring 2010 makeup collection by Pupa called  Contemporary utterfly.
A re-visitation of the '80s, bright, energetic colours and sumptuous details. Perfectly in line with the fashion trends of catwalks, Pupa's spring collection is gritty and radiant. Tones of fuchsias, greens, light-blues and violets:strong colours that get even stronger when you mix and match them.
You can check out all the details at the official website
So what do you think about this collection? I really wanted to get something from their gorgeous holiday 2009 collection but couldn't find it. Maybe it was sold out so fast or maybe it was available only in Italy (Pupa is an Italian brand for those who don't know). But now there is a new Pupa counter just near my place so I won't miss anything  for sure 🙂
Read More
I already posted a preview of this collection of Illamasqua and promised you all the details. Now you can read all the details and enjoy the beautiful promo photos! Collection will be available on-line this Friday – 9th of April.
collection for the US will be a bit different
Reveal your inner spark!
Introducing the first collection of make-up for the whole body from Illamasqua…
Body Electrics is inspired by the power of kinetic energy, the art of movement, the fluidity of the body in motion. The collection is an anthology of creams, powders and dry body oils infused with light, shimmer and shine, designed to highlight and contour your whole body. Containing hyper-pigmented light-reflecting particles that ignite the skin with intense colours and finishes, each product in the range has been created to accentuate the body's every twist and turn to exquisite perfection, ensuring you exude a confidence that's more than skin deep.
The new collection is supported by an expressive, avant-garde visual campaign shot by leading fashion image-makers Warren du Preez and Nick Thornton Jones. With stunning make-up by Alex Box, nails by Sophy Robson, and styling by Dazed's Katie Shillingford, Illamasqua will harness the power of movement and take body make-up to a whole new level…
Products
Illumine Oils, £32.00
Volt – Iridescent Violet Shimmer
Pulse – Bronze Shimmer
Create a sultry shimmer with an after-dark edge. Smooth Illumine Oil over skin for a light-reflecting finish that makes every movement a drama. Infused with pearlised particles, passionflower seed oil and vitamin E, this luxurious dry body oil is quickly absorbed and leaves skin illuminated. Bask in a radiance of your own making and demand to be worshipped.
Liquid Metal in 'Surge', £17.00
Prepare to dazzle with this brand new platinum shade of Illamasqua's cult product Liquid Metal. This gloriously rich and highly pigmented metallic cream can be used to adorn eyes, face and body, applied with fingers or a brush. Release your inhibitions and illuminate your alter ego.
Liquid Metal 4-Colour Palette 01, £29.50
Indulge in a myriad of metallic shades and gild your work of art. Each Liquid Metal is amazingly rich and highly pigmented, giving you the power to dazzle and delight at will. Now is your time to shine.
Gleam Cream in Flex, £22.50
Light up your soul and release the inner you. Containing iridescent, pearlescent pigments, this lightweight cream is suitable for face and body, lifting and highlighting wherever it's applied. Use on its own or mix with foundation for an immediate skin brightening effect that will illuminate the night.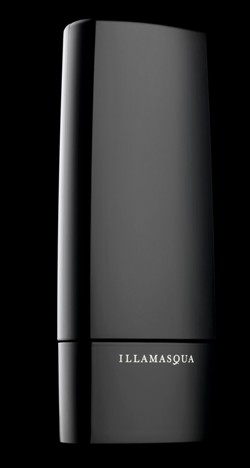 Individual Bronzers, £20
Writhe – Deep Mayan Bronze
Read More