MAC released tonnes of new collections recently, and even more and coming out. But there is one that really caught my attention. And it is called Eyes On MAC, and is all about the eye shadows. The brand's eye shadows are amazing, so it is worth considering some purchases…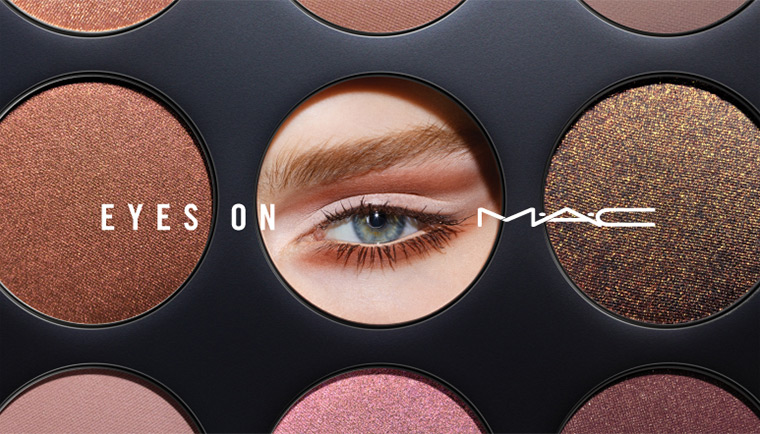 So there are seven palettes, three with 15 eye shadows and four with 9, and they retail a lot cheaper than they would if you got all the shades individually.
Here are the details:
Cool Neutral Times 15 Eyeshadow Palette: Flounce, Sweet Allure,  Sun Tweaked, Blackberry, After Dusk, Pick Me Up, Crushed Clove,  Cozy Grey, Deception, Brun, Silver Fog,  French Clay, Cumulus, Pearled Earth and Black Tied
Warm Neutral Times 15 Eyeshadow Palette: Hey, Warm Breeze, Gingersnap, Dark Brew, Dance in the Dark, Brulé, Vanilla Extract, Honey Lust, Amber Lights, Saddle, Lemon Tart, Butterfudge, Creative Copper, Unwind and Divine Decadence
Nordstrom Naturals Eyeshadow Palette (Limited Edition) ( This is a Nordstrom Exclusive): Vapour, All That Glitters, Wedge, Satin Taupe, Honey Lust,  Ricepaper, Amber Lights, Saddle, Mulch, Woodwinked,
Read More
Jo Malone just brought out three new colognes for Spring 2015 with the colourful pretty ribbons and  corresponding caps: pink, purple and green.
Here is the official description:
Jo Malone Sakura Cherry Blossom
"Captures the airiness of spring. Blossoms fluttering on boughs, pure and transient. Layers of cherry blossom mingle with sheer notes of rose brightened with sparkling bergamot."
Jo Malone Plum Blossom
"Cerise splashes of
Read More
Besides  contouring and eye brow products almost every brand is brining out some kind of new lipstick this season. And it makes sense, as it it the easiest way to get into SS, beauty wise. I have already featured so many, but here are two newest offerings from butter LONDON and Clinique.
Shades featured: Passion Pop and Abbey Rose
Clinique Pop Lip Colour + Primer ($17.50 from Sephora)
Lightweight formula with a smoothing primer, gives a  bold beautiful colour and  as Clinique describe it a "modern-velvet finish".  I like how each shade has a corresponding packaging. There are 16 to choose from.
butter LONDON Moisture Matte LIPPY Lipstick ($20 from Nordstrom)
Read More
If you are still looking for your perfect contouring product (if you even need it) –  here are two palettes to consider, among so many others I have already posted about.
Kevin Aucoin The Contour Book The Art of Sculpting + Defining ($59 from Sephora)
Back in the days, KA contouring and highlighting products were among the very few available – so it is a classic already. In this palette you get:
 0.08 oz The Celestial Powder in Candlelight
 0.06 oz The Celestial Powder in Starlight
3 x 0.06 oz The Essential Eyeshadows
There is also a
Read More
I've chosen three new blush launches that look absolutely incredible, and should be amazing.
NARS Dual-Intensity Blush ($45 from Sephora)
I believe these will be a huge hit, especially considering how popular the original NARS blushers are.   Dual-intensity blushes can be used both dry and wet, also can be worn alone or layered together.
Available in: Fervor – shimmering soft pink/ sparkling deep coppery rose, Panic – shimmering shocking fuchsia/ shimmering orange-pink, Jubilation – sparkling yellow gold highlighter/ shimmering soft nude-peach, Adoration – sparkling baby pink/ shimmering hot pink,  Craving – sparkling seashell pink highlighter/ shimmering beachy bronze,  Frenzy – sparkling soft pink-gold highlighter/ shimmering bright tangerine orange
Smashbox L.A. Lights Blendable Lip & Cheek Color ($29 from Nordstrom)
Read More