Besides the new shades of the Skin Base foundation, Illamasqua is also launching new collection called Nake Strangers which is includes nude and shimmering shades.
Here is the stunning promo. Alex Box did a wonderful job, as usual.
Here is what she says:
"Naked Strangers captures inner glows and depths. The deeply and darkly alluring exists alongside ethereal shimmering brilliance. We are complex and multifaceted whilst also being naked to the world."
Here is one more shot where you can see all the manicure with three new nail varnishes.

This collection includes:
Three nail varnishes (£13.50) in Monogamous (creamy flesh pink, matt finish), Faithful (coopered metal) and Swinger (glistening platinum gold)). Here are the swatches from
Read More
I am absolutely in love with the new release from Dior which is called Summer Mix. In my opinion, these  nail polishes and lip glosses are a must have for summer! Bright, juicy and show-stopping colours are absolutely beautiful…
There are four Vernis (£18) and four  Addict Ultra Gloss(£21) in harmonizing colours.
The Vernis are available in the following shades: 118 Acapulco, 158 Calypso, 178 Cosmo and 198 Lagoon. (the same order on the photo)
The Vernis are available in the following shades: 118 Acapulco, 158 Calypso, 178 Cosmo and
Read More
Bobbi Brown released a very summery makeup collection called Miami with beautiful bronzers,  shimmering eye shadows, light lip shines and beach fragrances.
The promo photo is very optimistic and colourful, perfect for Summer!
This collection is already out and includes the following products:
Shimmer Cheek Glow £30.50/$39
'Sheer powder formula that gives skin a healthy, natural-looking glow with a soft shimmer.'
Gold, yellow gold, on the picture.
Miami (in the US), golden nectar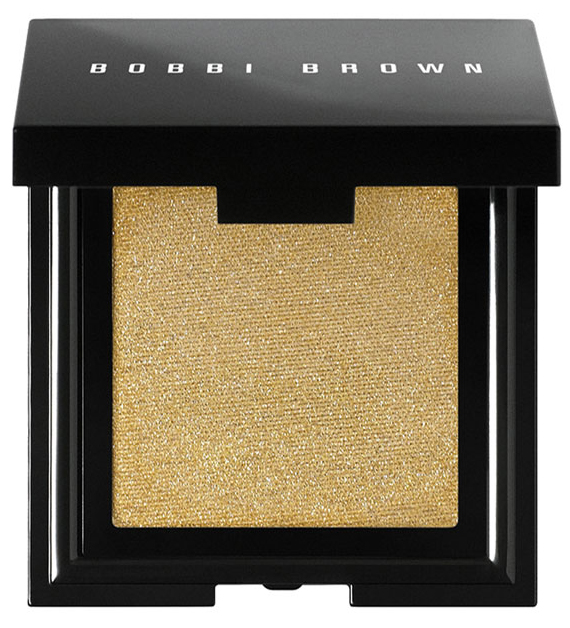 Treatment Lip Shine
£18/$23
'Lightweight, soft shine lipstick doubles as a rejuvenating treatment. It instantly comforts dry, chapped lips and provides long-term moisturisation. '
Peach Sorbet
Pink Seashell
Sunset Beach
Orchid Pink
Long-Wear Cream Shadow £17/$24
Read More
Here is a preview of YSL summer 2012.
First of all here is the promo which I personally don't like especially after super beautiful promos with Ginta.  And what's with the shoes?!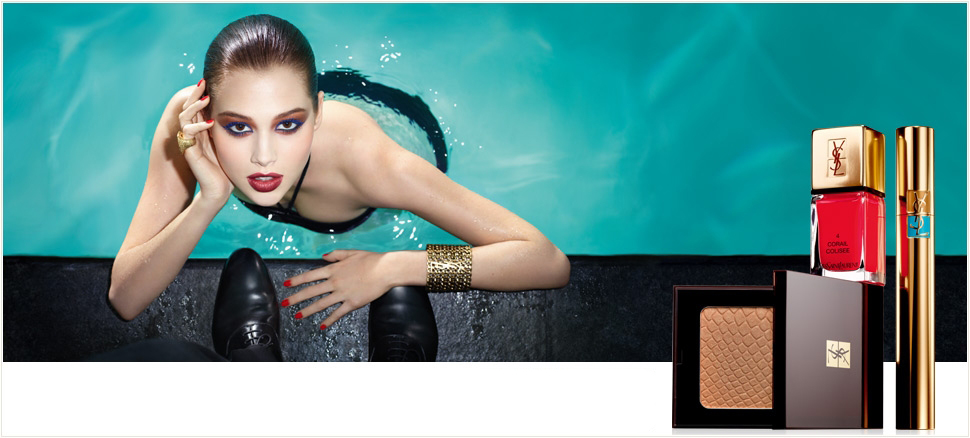 However the collection itself has some amazing products.
Terre Saharienne  Poudre de Soleil Bronzing Powder SPF 12, £39/$50
1 Harmonie Tanned
2 Harmonie Sunkissed
And one more shade for EU and UK.
Long-lasting waterproof eye pencil £19/$28
8 Luminescent Gold
9 Azzure Blue
I have seen the swatches and these look fantastic!
Pure Chromatics palettes in No7, No8 and No9 £39/$52
Golden Lip Gloss  £22 /$30
Read More
Here is a preview of Chanel summer 2012 makeup collection which is called Summertime de Chanel.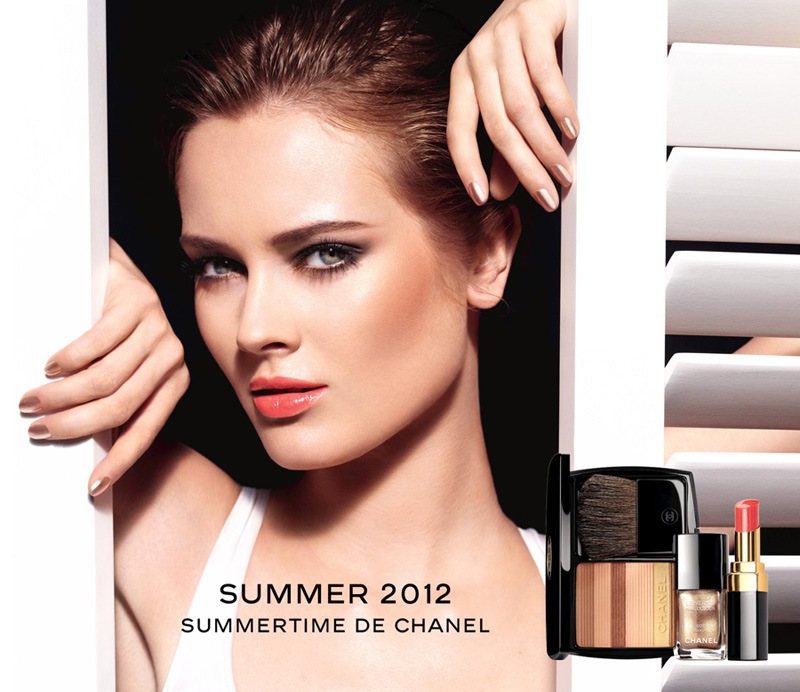 This collection includes:
 Soleil Tan de Chanel Luminous Bronzing Powder, £34
 Ombres Contraste Duo, £30
Le Crayon Khol, £17
Le Crayon Yeux, £17
Rouge Coco Shine, £24
Read More