Regular readers know that BECCA is one of my favourite beauty brands ever, their releases are always spot on! Here is a preview of the brands newest offerings.
Ombre Rouge Eye Palette, $40
Five matte eye shadows with warm and cool undertones, infused with green coffee oil, can be used wet or dry.
Ultimate Full Lash Perfecting Mascara, $25
"A mascara with double the brush for twice the lash volume." The dual-bristle brush and the formula of the mascara give your lashes length and volume.
Luminous Body Perfecting Mousse, $34
Now, this is a genius product. According to BECCA, it is a skin perfector that "conceals imperfections and seamlessly evens skintone with subtle radiance and true bronze color."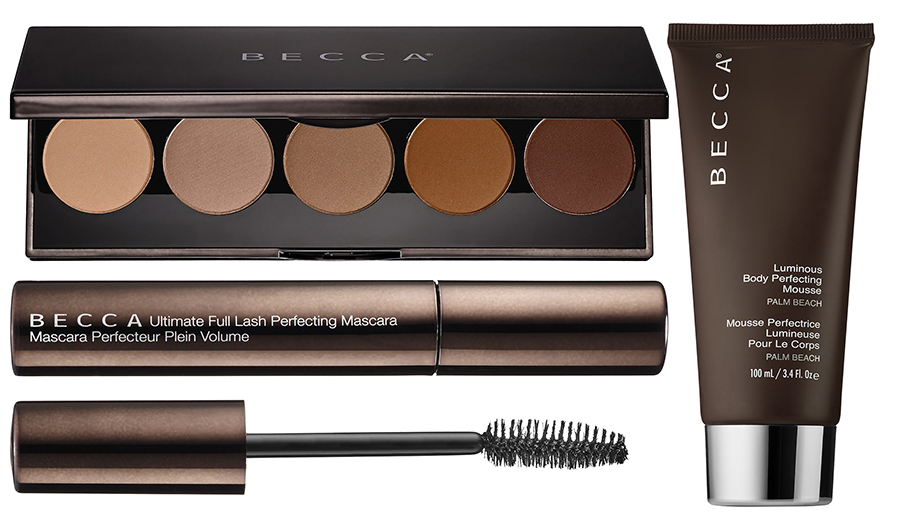 Shadow & Light Brow Contour Mousse, $25
Read More
This summer Bourjois released a really amazing collection but it's the Aqua Blushes that really caught my attention, especially considering how popular were the brand's cream blushers.
These have a fluid gel texture and are promised to add radiance to the complexion.  They should also blend in and look incredible natural.  I personally like the cool, colour-matching design with a hygienic pump.
The shades are:
Read More
Here are two latest collaborations in the "nail polish world" that are worth your attention.
The first one, which is already out is  from Olivia Palermo and Ciate.  There are three shades to choose from:
Hutch, my go to red
Nantucket, my haute vacation coral
Sundays, my off duty nude
The price is £17 from Look Fantastic/ $29 from Sephora.
I personally really love the golden writing on the bottles and the
Read More
When I saw these makeup bags from Angelique Velez, called Breakups to Makeup, I fell totally in love. I've created a draft and set myself a reminder to write a feature and tell you about them. But I was very busy lately and completely forgot about it.
Unfortunately, at these point these are sold out from Sephora but I've found some from Urban Outfitters.
But, honestly, how cool are these? Despite the fact that I have tonnes of makeup bags – I would really want both of them. Plus, I like the story behind the brand and also think that a good sense of humour makes everything better.
And, yes, the message is spot on!
Read More
This week we already had a preview of some new eye liner launches but what about the lips? Here, I have chosen three new releases that caught my attention (as well as the shades, I'd go for which are usually baby pinks or deep berries), but there are actually many more…
Marc Jacobs Beauty Enamored Hi-Shine Lip Lacquer ($28 from Sephora)
"A high-shine lip lacquer in covetable shades with lasting brilliance. Delivers maximum color and brilliance with its unique Triple Shine Complex, a blend of high-performance ingredients that provide unstoppable wear and shine like "30 coats of lacquer." "
Shown above are the shades: 326 Pink Flamingo (bubble pink) and 306 Boom (deep plum shimmer). But there are tonnes of shades to choose from.
MAC X Giambattista Valli
Shades shown are: Bianca B (matte white-pink) and Eugenie ( matte, dark cherry with blue undertone). There are three more shades, hot pink, bright peach and
Read More