When Lisa Eldridges does a book – you just know that it will be well researched material, high-quality, and as good, as it gets, really.
Her first book Face Paint, due in October is about what she is very passionate about – the history of makeup, and I am sure it is worth the wait.
In the meanwhile you can read the interviews
Read More
I think all my friends know my obsession with red shoes, like real obsession, I have a pair of red shoes for every season  (even my flip flops are red, of course). I am still looking for a perfect pair of heels/stilettos though. Somehow it is very complicated to find the ones I'd really love but I have some ideas  on my Pinterest board… It is now my N0 1 fashion mission for 2015 – to find red stilettos.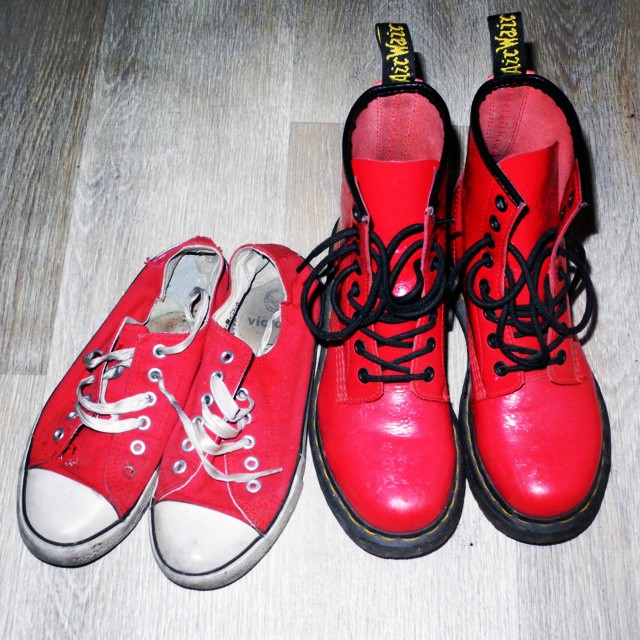 This pic is from my Instagram
I wish I
Read More
In the era of social media we are very lucky to learn the best tips and tricks from Pro MUAs directly. We can follow them on Twitter and Instagram, watch their videos and interact in general.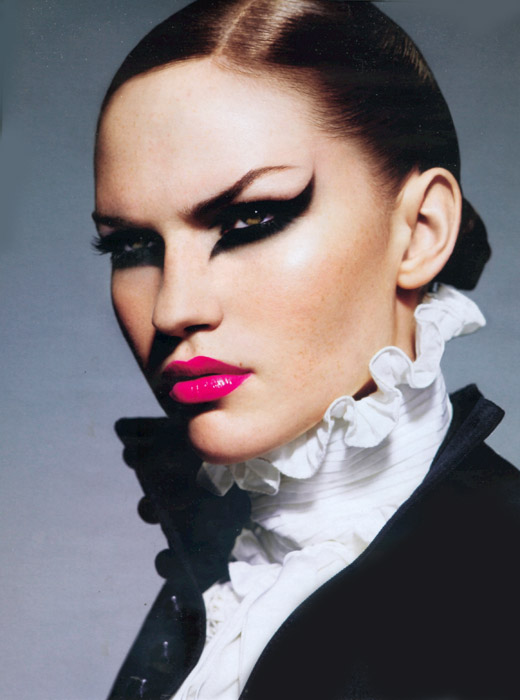 Makeup by Val Garland
I am always fascinated not only by their work but also with their stories and personalities. In my opinion,  it is important to learn as much as possible from different people and try different things to find your own style eventually.
Here are two videos that
Read More
Happy weekend, everyone. I thought today I'd post more personal updates, since a lot of readers  are often asking for those, and I love reading such kind of posts from the people I follow.
The Non-Blonde is one of my all time favourite beauty blogs, this is the destination for all the perfume lovers and those who appreciate a detailed in-depth review, and occasional photo of a cat. Recently Gaia posted about her current favourites, and I loved reading her answers. I thought I'd answer all those "questions" here myself.
Book
I am currently reading three books: Eat. Nourish. Glow by Amelia Freer (as mentioned here); Half Wild by Sally Green which is the second book from The Half Bad trilogy  which I am a huge fan of  and a book about mythology.
Music
I have been listening to one of my favourite bands – Eluveitie a lot lately. I am a huge fan of Spirit and Slania albums. But am not sure how I feel about their latest ones.  As I type this I am listening to Helvetios. A little disclaimer: this is metal with Celtic influence – so don't search it up, unless that is the kind of music you like.
TV
Game of Thrones, Vikings, Rome and Mad Men. I mean – I wish I had time to watch it all. But sloooowly I am getting there.
Perfume
I have been
Read More
I am currently reading Amelia Freer's Eat Nourish Glow book (£7 from Amazon UK and $17.86 from Amazon) which I really like, and posting this recipe… I know. But peanut butter cookies are some of my favourites.  You should definitely try, just don't overindulge
Ingredients:
1 cup butter (about 225 grams)
1 cup sugar (about 200 grams)
1 cup brown sugar (about 200 grams)
2 eggs
1 teaspoon vanilla
1 cup peanut butter (about
Read More