I am currently reading Amelia Freer's Eat Nourish Glow book (£7 from Amazon UK and $17.86 from Amazon) which I really like, and posting this recipe… I know. But peanut butter cookies are some of my favourites.  You should definitely try, just don't overindulge
Ingredients:
1 cup butter (about 225 grams)
1 cup sugar (about 200 grams)
1 cup brown sugar (about 200 grams)
2 eggs
1 teaspoon vanilla
1 cup peanut butter (about
Read More
Regular readers often ask me for more personal updates – and you can actually follow me on Instagram for that.  I don't really post there news or any stock images, but rather those things that I like and enjoy. I have been always forgetting about it but now I post regularly
I hope you are having an amazing weekend  so far! I have been on a mission "Spring Cleaning" – cleaning out everything, I have bags and bags of things that I need to give away to friends or donate. Mostly clothes but I've also given away some makeup and other stuff. Clean and de-cluttered living space actually makes a huge difference.
In other news, I've also been
Read More
This year I've decided to celebrate St Patrick's Day properly. I am wearing my Guiness t-shirt and green jeans.  I know, I know. And also green eye shadows and nail polish. And, yes, I am also going to the party this evening. Bring it on!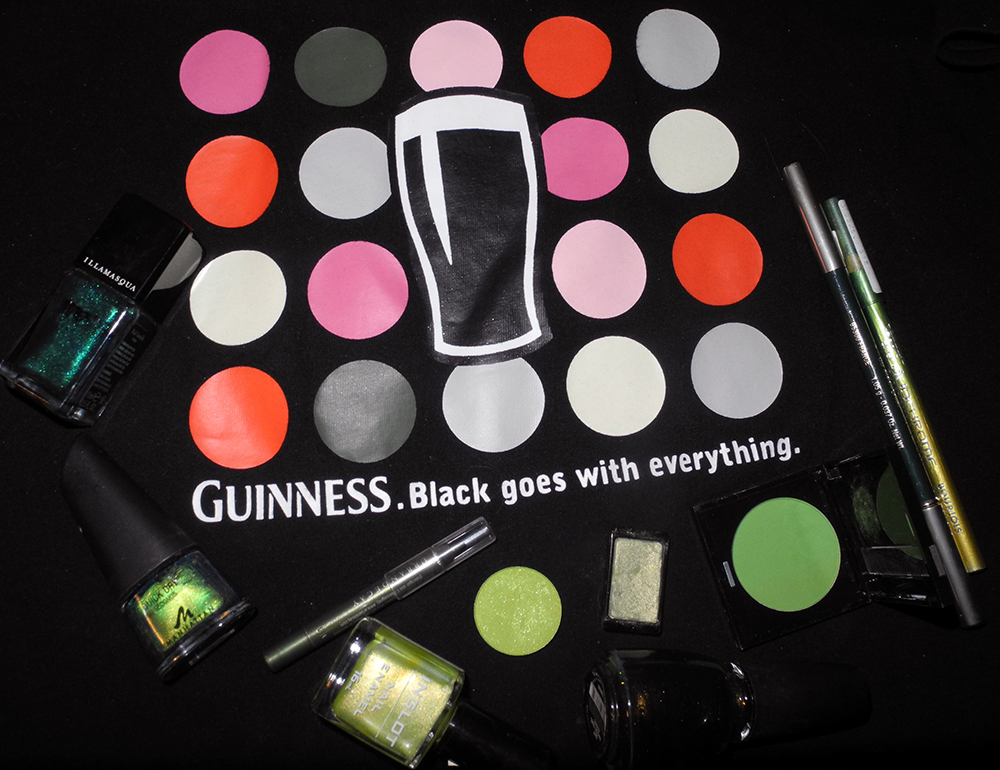 Since it's all about green, I thought I'd share my favourite green nail polish - Illamasqua Viridian, and eye shadow – ArtDeco 247.
Read More
What's the best way to start Spring? Of course, with some beauty shopping. To celebrate the new season Cult Beauty launched this amazing Goody Bag. All the details and products featured see below. I am thrilled to see that they have included my favourite shampoo ever from Philip B.
Also, I finally had some time to catch up on the makeup looks from the Fashion Weeks (yes, I love close-ups of those looks, unlike many), I have to admit that some of them were truly inspiring.  Here is the one from Fendi, how cool does it
Read More
Today Makeup4all turns 6 years old which is pretty incredible!
I would like to thank you all for visiting, reading and commenting. I can truly call some of you my on-line friends now. Special thank you to Jane, Lisa, Daniel, Farrah, Nadin, and many others.  I would also love to thank all the brands and PRs who have been working with me during all these years.
Beauty surely makes life better
By the way, I was really touched that one of my best friends got me this shower gel as a present for the blog Birthday today.
To celebrate I will have a small giveaway later this month, so stay tuned.
I also have  gathered a lot of material and exciting interviews for the new magazine, yes really, and plan a re-design which I have been wanting for ages now. I just need to find time for that now, so wish me luck
Read More