Did  you get a chance to catch up on the looks from MET Gala 2013? It was interesting to see how celebs or, rather their MUAs and stylists, interpreted this topic.
I did post several looks on my Facebook already and also wanted to share the look that Jenn Streicher created for "my girl" Emily Blunt.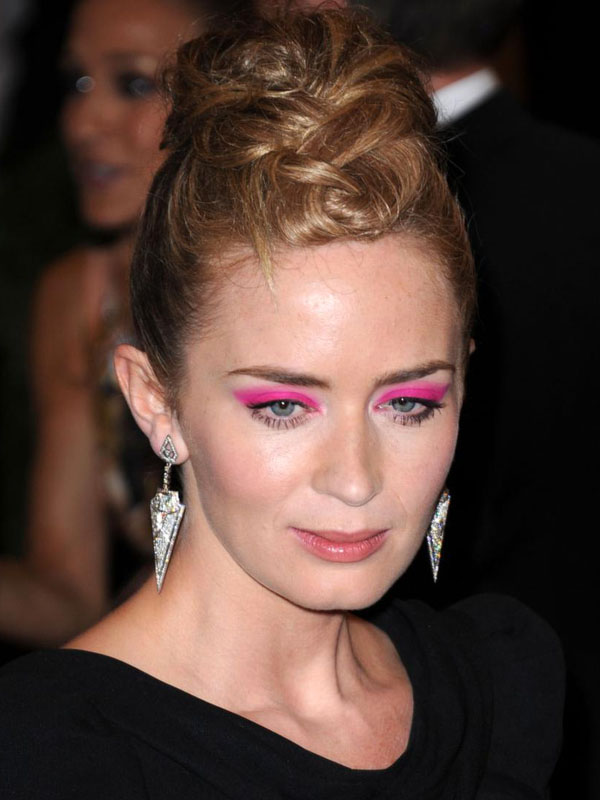 Here is what Jenn says about the look:
"It was Emily's idea to do pink! Her dress was black so we decided to bring out the theme of the gala by playing up her hair and
Read More
How gorgeous  are these lip makeup photos created by Lou Swinden Payne, Sephora PRO Artist.
Here is the list of Obsessive Compulsive Cosmetics  products used to create each look:
1 The GlossyNarcissus, Feathered & Trollop Lip Tars
2 The Glossy Beta & Anime Lip Tars
3 The Glossy Annika, Clear & Triptych Lip Tars + Cruising Loose
Read More
Recently I came across a fantastic contest "Perfect Güd Morning".
This is actually the most inspiring video I have seen in a while, I have even shared it on my personal social media accounts.
So what is it?
To celebrate the launch of their newest collection Red Ruby Groovy ( grapefruit and thyme for a invigorating morning routine, anyone?!), which includes: Natural Body Wash, Natural Body Lotion, Natural Nourishing Shampoo, and Natural Softening Conditioner Güd organized a contest where you can win your perfect morning, literally!
How  to enter?
First of all
Read More
Believe it or not, but it actually took me hours and hours to complete this list, as I had to think carefully about what products I really want or what products I actually need.
This is not really a wish list, but more of a shopping list of the products that I plan to buy in the near future. Of course, I could add more, but I've decided to be very strict with myself so every item got on the list after a lot of consideration and is very covetable…
So here  is the list!
Makeup
1. Hourglass Arch Brow Sculpting Pencil in Soft Brunette, £26
I have almost finished my Benefit eye pencil and I am definitely getting an Hourglass one next.
2. Matte Eye Shadows Palette
I can't decide if I should get the Too Faced Matte Eye Shadow Collection (£24.57 from Beauty Bay) or theBalm Meet Matte ($42 from the brand's website, but they are in the process of creating a European shop, as well).   I actually really love the eye shadow quality from both brands: Too Faced Natural Eye Palette Review and Swatches, theBalm Nude Tude Eye Shadows Palette Review and Swatches and the Balm Shady Lady Palette Vol.2 Review and Swatches so that's a hard one.  I only wish Too Faced palette weren't so bulky. Maybe I should get both?!
3. Cream Blusher
That is probably the last thing that I need, considering how many I have but I've decided that I can get one, as a treat for myself. After a lot of consideration, I've chosen Stila's Stila Convertible Colour (I actually can't believe that I still haven't tried it!) I think I'll get Rose or Lillium (£15.12 from Beauty Bay)
Skincare
Now this is the category of the products that I need. There are a lot of skincare products that I want  and the list is endless but these
Read More
It's time for the weekend post!
Cobalt Blue
I have been loving cobalt blue colour a lot lately, I have even got a dress recently and you can see it below. I have been loving blue nail polishes a lot, as well, especially the Rimmel one.
Emilia Clarke
Can we take a moment and admire how absolutely gorgeous Emila Clarke looks like without any makeup? Her skin is perfect! And of course, she is stunning with some products on.
Hair
This week I was at the hair salon and here is the result. This is my natural hair colour (I actually was blonde until 5) but for some reason it looks much warmer on the photo than in real life.  Nothing too dramatic but the length is shorter now.
Faux Leather
I wanted
Read More