Regular readers often ask me for more personal updates – and you can actually follow me on Instagram for that.  I don't really post there news or any stock images, but rather those things that I like and enjoy. I have been always forgetting about it but now I post regularly
I hope you are having an amazing weekend  so far! I have been on a mission "Spring Cleaning" – cleaning out everything, I have bags and bags of things that I need to give away to friends or donate. Mostly clothes but I've also given away some makeup and other stuff. Clean and de-cluttered living space actually makes a huge difference.
In other news, I've also been
Read More
This year I've decided to celebrate St Patrick's Day properly. I am wearing my Guiness t-shirt and green jeans.  I know, I know. And also green eye shadows and nail polish. And, yes, I am also going to the party this evening. Bring it on!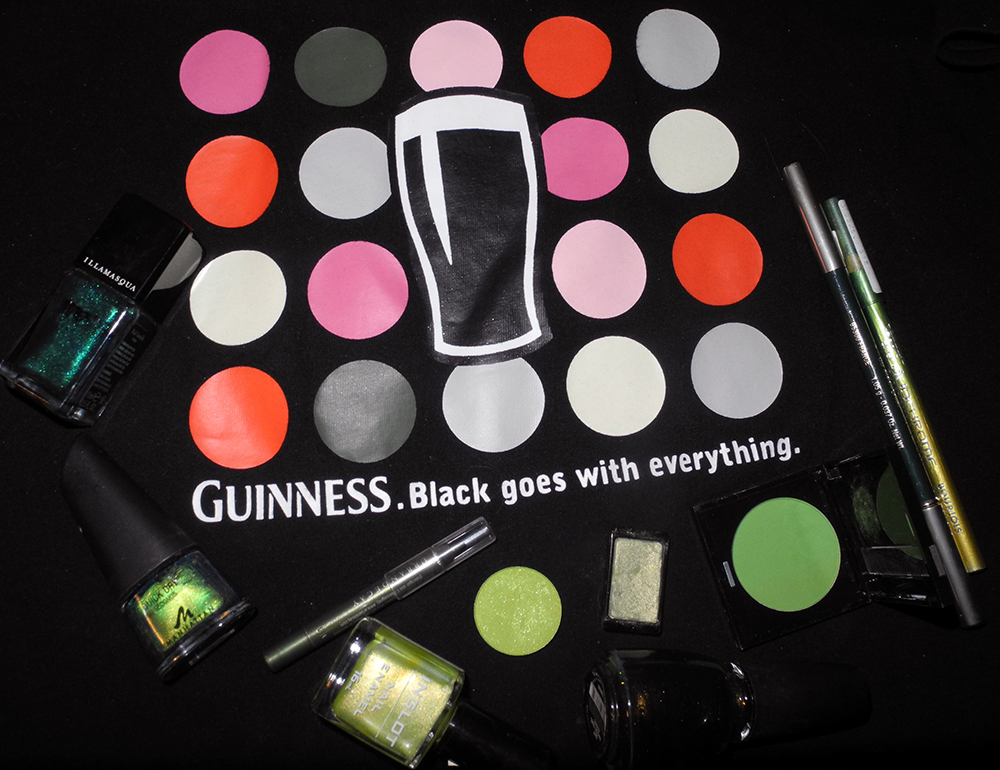 Since it's all about green, I thought I'd share my favourite green nail polish - Illamasqua Viridian, and eye shadow – ArtDeco 247.
Read More
I know that a lot of you always ask me to post personal posts from time to time. So here are some photos from my summer holiday. Several years ago I did a feature about beauty only. But this time I've decided to cover some other aspects, too. Some scenery photos, food, books, and cats, of course. Just as I like it
This year I was in Greece, and it was absolutely wonderful. Of course, I have tonnes of photos, so here are just a few, to give you an idea of how it was like. Oh, and can I go back, please?
I did not want to go to a very touristy place, so we've chosen a small local village with the beach that had a view of Olympus. I can totally tell why the gods lived there, the whole area is magical and special in every way possible.
Although for me a holiday is beach, food and a book (don't judge), I've made an effort to visit some other places, too.  My favourite has to be  a small village – P.Pandeleimonas. We were there on a rainy day, but it was still absolutely breathtaking…
How could I not include a photo of
Read More
I get a lot of requests for more personal posts and for more photos of myself…
Since I was away for two weeks (Yes, this is why I wasn't that active on Makeup4all's social media accounts, I just did not have time)  in Hungary to attended several seminars and studies ( nothing to do with beauty; but what I do in life, FYI) I've decided to try.
I thought that I'd show you a photo of the makeup that I took with me first. It is a lot more than any personal would need for two weeks. But to justify myself a) I wanted  to have options b) people often ask me for tips and mini-makeovers when they find out that I also do makeup in my free time.
Although I was always very tired, as I did have an intense program, spent more money than I should have,  managed to learn just about five Hungarian words, I absolutely loved my experience.  Not only I've had a very productive  time,  I also met some amazing people,  and somehow managed to find more time for sports, such as running and swimming, than I have at home.  Plus I did see quite a few beautiful places in the country…
My top three places/things would have to be:
Read More
If you follow me on Instagram you already saw the photo of the tart I made the other day. It was inspired by Liberty London Girl originally but I always make my own variants, and I have tried a lot, and they all were very good.
It is a crowd pleaser, and it is extremely easy to make,easier than pizza.
You'd only need a pre-made  puff pastry and the toppings of your choice. I personally went for chicken fillet which I've milled  in the blender, finally sliced tomatoes, cheese, basil, oregano,  parsley, sea salt and all kinds of pepper I had at home. I also did the other one that day with
Read More