Last time I've posted my list of  books to read  was back in 2013, so it is definitely time for an update. I do post about books I am reading on Twitter, Instagram and Pinterest thought, if you are interested.
Before we start, I just want to mention that I did a feature about the beauty books every girl (interested in the subject, obviously) should read.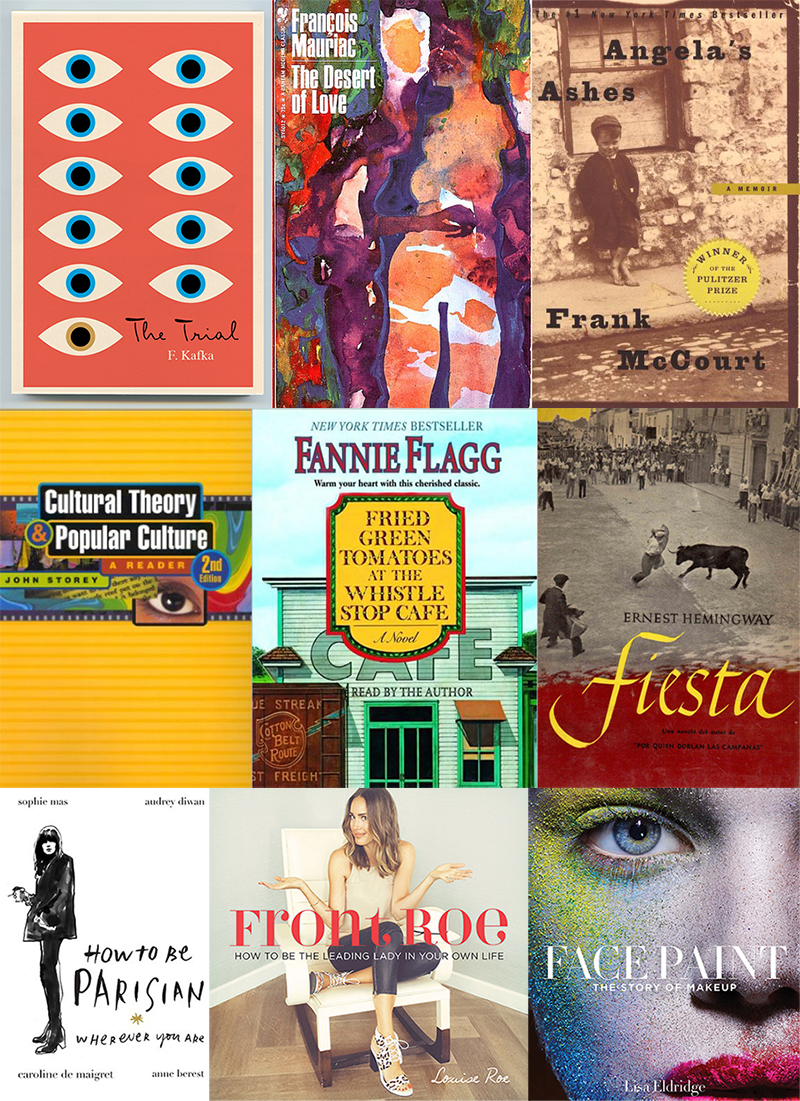 So here are nine books that I plan on reading in the near future. I already have them all, except the last one which is not out yet (but I have it on pre-order).
1. Franz Kafka The Trial.
Don't know how it happened but somehow I never read this book.
2. François Mauriac. The Desert Of Love.
Mauriac was a favourite author of my literature professor from university, and that is a very high recommendation for me. Had this book on my "to read" list for ages now.
3. Frank McCourt. Angela's Ashes.
I read
Read More
I am back!
I am very sorry for the lack of the updates in the last two weeks, I was away on a holiday and did not have time to pre-schedule the features for each day before leaving, as I usually do. I actually had a laptop with me to write some but, to be honest, I had so much going on that it wasn't an option. Moreover,
Read More
I don't  write about style/fashion, as I don't really follow the trends and usually wear very simple clothes, and a lot of black… (Here is my Pinterest "style" board )
But I thought it was worth mentioning my summer essential – denim shorts. I have been pretty much living in this pair. They go on so well with everything, and by everything I mean:  black, white, red, burgundy and stripy t-shirts and tank-tops.
Above you can see the kind of denim shorts that I like, a bit distressed (cut off) blue ones from Diesel.  I honestly
Read More
I think all my friends know my obsession with red shoes, like real obsession, I have a pair of red shoes for every season  (even my flip flops are red, of course). I am still looking for a perfect pair of heels/stilettos though. Somehow it is very complicated to find the ones I'd really love but I have some ideas  on my Pinterest board… It is now my N0 1 fashion mission for 2015 – to find red stilettos.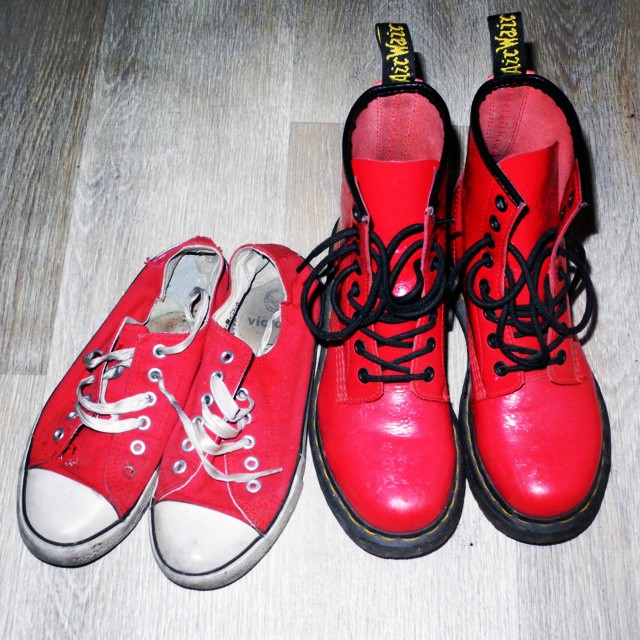 This pic is from my Instagram
I wish I
Read More
Happy weekend, everyone. I thought today I'd post more personal updates, since a lot of readers  are often asking for those, and I love reading such kind of posts from the people I follow.
The Non-Blonde is one of my all time favourite beauty blogs, this is the destination for all the perfume lovers and those who appreciate a detailed in-depth review, and occasional photo of a cat. Recently Gaia posted about her current favourites, and I loved reading her answers. I thought I'd answer all those "questions" here myself.
Book
I am currently reading three books: Eat. Nourish. Glow by Amelia Freer (as mentioned here); Half Wild by Sally Green which is the second book from The Half Bad trilogy  which I am a huge fan of  and a book about mythology.
Music
I have been listening to one of my favourite bands – Eluveitie a lot lately. I am a huge fan of Spirit and Slania albums. But am not sure how I feel about their latest ones.  As I type this I am listening to Helvetios. A little disclaimer: this is metal with Celtic influence – so don't search it up, unless that is the kind of music you like.
TV
Game of Thrones, Vikings, Rome and Mad Men. I mean – I wish I had time to watch it all. But sloooowly I am getting there.
Perfume
I have been
Read More