Recently I posted a feature about beauty books every girl needs which I wrote for Mode. There I actually said that Perfumes A to Z Guide by Luca Turin and Tania Sanchez is on top of my wish list, after so many recommendations of people who know and love perfume.
I finally bought it last month, and although I did not have a chance to read it properly yet, I really love it so far. I was happy to discover that perfumes that I love got high rates and laughed at some other witty and honest reviews. My brother was also intrigued by this book and borrowed it to read about his colognes and to find some new ones.
I am sure that it is as good as everyone says it is. I am only sad that it's from 2009 so a lot of new(er) perfumes are not included.
The other book I've bough is
Read More
Since "What's in my Handbag" was a very requested feature – I am finally doing one. I hope you will like it. I'd say that I always carry more of less the same things and it works perfectly for me.
I have somehow forgot to include my phone, as it was charging and also my keys. But those two are obvious, and nothing interesting anyway.
Here we go:
The handbag itself, I change them all the time. And this Mulberry one is one of my favourites.
Purse, I've had it for years now, and actually need new one soon. Maybe there is one you'd recommend?
A notebook and a pen. This beautiful leather notebook was a present from one of my best friends and I absolutely adore it. I love writing lists on paper, and that will probably never change. I also use only pens with black ink.  That may sound weird but it's true, has been like this for years now. #BlackForever
I could never be without my
Read More
Several weeks ago I discovered 100 years of beauty videos and got hooked. These are absolutely brilliant. They show how the [beauty] looks were transformed during hundred years in different countries: from Korea and India to Mexico and Iran.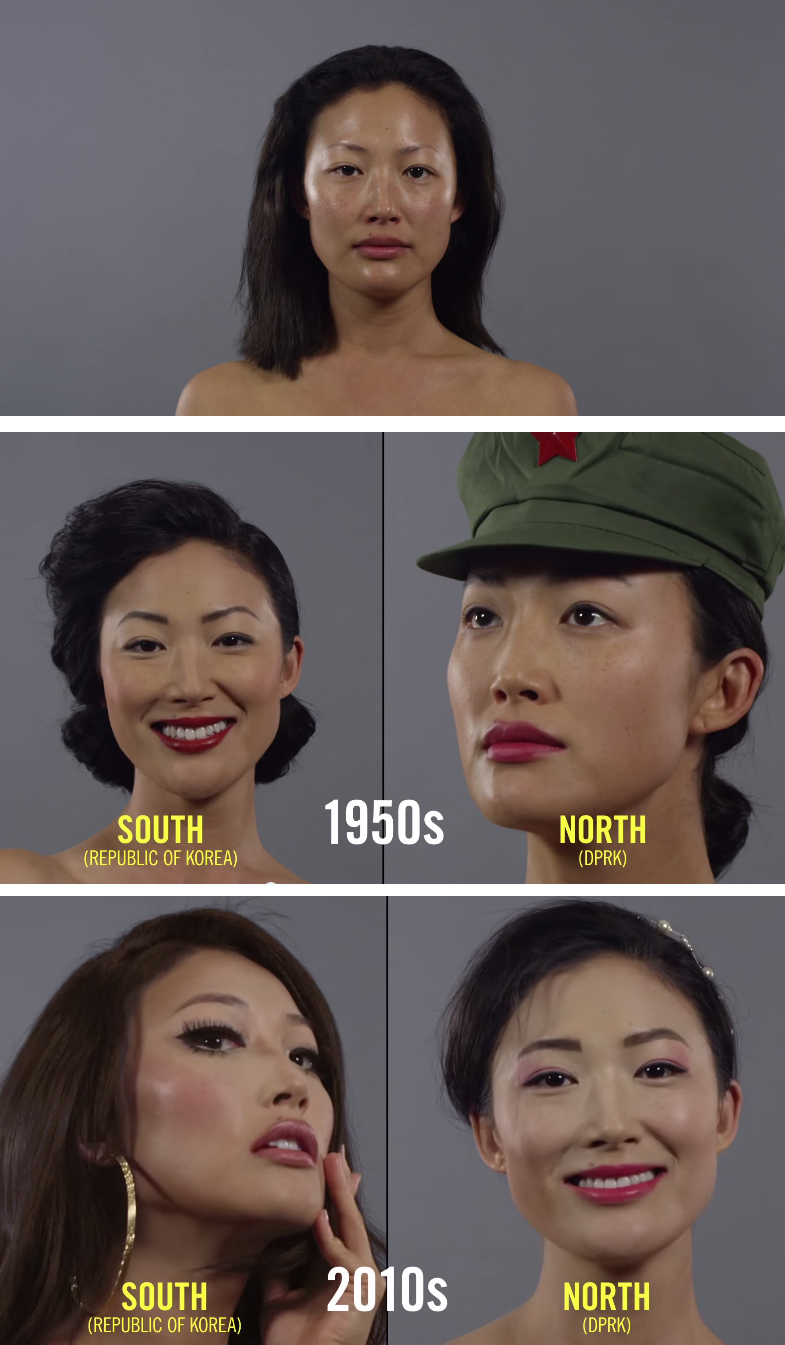 These videos actually show why I personally love makeup, for me it is all about changing the way you look according to the way you want to look that day/moment. I like how beauty helps with self-expression, and you can match it to your personality and taste, so to speak. Because one day you want a red lip and false lashes, and the other day it is all about the natural "no makeup" look – so why not experimenting?!
Isn't it amazing how the same girl looks so different with just changing her hairstyle and colours she puts on her face?
Here is a playlist for
Read More
What's the best way to start Spring? Of course, with some beauty shopping. To celebrate the new season Cult Beauty launched this amazing Goody Bag. All the details and products featured see below. I am thrilled to see that they have included my favourite shampoo ever from Philip B.
Also, I finally had some time to catch up on the makeup looks from the Fashion Weeks (yes, I love close-ups of those looks, unlike many), I have to admit that some of them were truly inspiring.  Here is the one from Fendi, how cool does it
Read More
Here is the list of the beauty products that I plan to buy in February, and it is only beauty, but I will share my makeup wish list, too.
Rituals Fortune Oil Caring Shower Oil  (here for £8.50)
My skin is very dry and sore in this cold weather. And I do like a shower oil (this L'Occitane one is amazing), so I thought I'd give this one a try.  Plus, it is very affordable, and I like Rituals in general, so have high hopes for this product.
Ole Henriksen pure truth melting cleanser  (here for £24)
I wrote about this cleanser months ago. And now, that I have finished some of mine, I can go ahead and buy myself one. "Ultra hydrating 3 in 1 cleanser that transforms from a gel to a luxurious oil to a hydrating milk. Rich in Vitamin C, Rose Hip, and
Read More