What's the best way to start Spring? Of course, with some beauty shopping. To celebrate the new season Cult Beauty launched this amazing Goody Bag. All the details and products featured see below. I am thrilled to see that they have included my favourite shampoo ever from Philip B.
Also, I finally had some time to catch up on the makeup looks from the Fashion Weeks (yes, I love close-ups of those looks, unlike many), I have to admit that some of them were truly inspiring.  Here is the one from Fendi, how cool does it
Read More
Here is the list of the beauty products that I plan to buy in February, and it is only beauty, but I will share my makeup wish list, too.
Rituals Fortune Oil Caring Shower Oil  (here for £8.50)
My skin is very dry and sore in this cold weather. And I do like a shower oil (this L'Occitane one is amazing), so I thought I'd give this one a try.  Plus, it is very affordable, and I like Rituals in general, so have high hopes for this product.
Ole Henriksen pure truth melting cleanser  (here for £24)
I wrote about this cleanser months ago. And now, that I have finished some of mine, I can go ahead and buy myself one. "Ultra hydrating 3 in 1 cleanser that transforms from a gel to a luxurious oil to a hydrating milk. Rich in Vitamin C, Rose Hip, and
Read More
I am sorry about the lack of updates, life and work got in the way, once again. It's the end of the year, so things are a bit mental. It should be a lot better in January though..
But I saw this tag on Gio's Beautiful With Brains blog, and I thought that'd be a good one for a little update.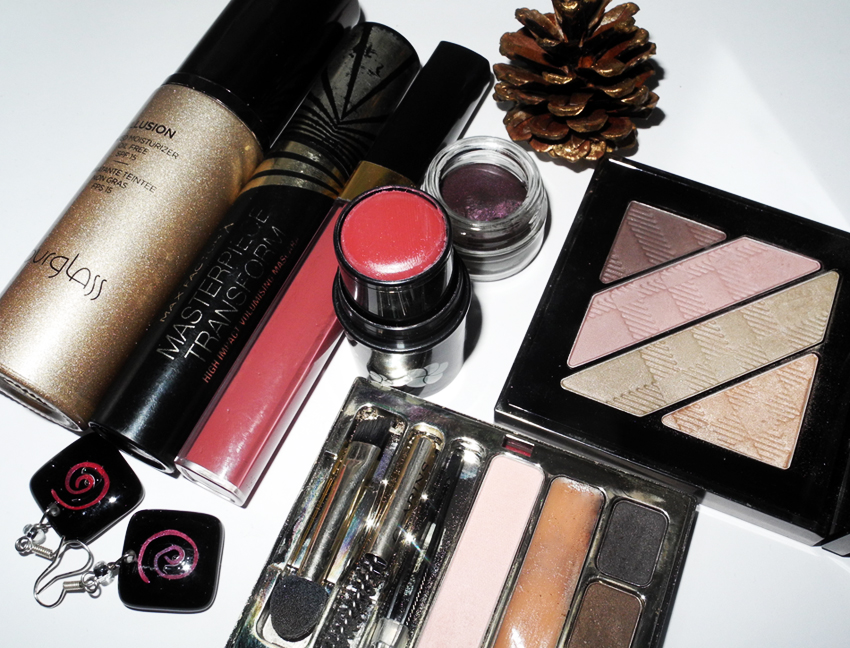 1. Which product do you still keep buying more of despite having plenty in your collection?
Red nail polish and pink baby pink lip glosses – those are my must haves, and I am always looking for a better option.
2. What is the one product that you can not live without?
I assume that we are talking about makeup, not beauty in general – so that'd be this brown eye pencil.
3. Favorite Makeup Brand?
It's a very hard question. Maybe BECCA?
4. How big is your makeup collection?
I'd like to think that my personal makeup collection is not that big. But since I also do makeup in my free time, as a hobby and as an extra income – I do own more than I
Read More
Just a heads up that Cult Beauty have an amazing gift with purchase, just in time to do your Christmas shopping.
If I only knew about it earlier… The funny thing that I have just ordered some products last week (Costes, REN and Oskia), so I feel a bit sad. But you can still take advantage of the offer! Just hurry up, as these goody bags (worth£175!)  fly off the shelves.
To qualify you just need to spend £100. And, trust me, with such an amazing selection of brands – that is very easy.
Moreover, I have some Black Friday codes for you, too:
Read More
I am sorry that there haven't been that many updates recently, as work and live got into the way. But I promise to post, as I usually do, when I get more free time.
And here is just a quick update from me, it's a photo from my Instagram actually.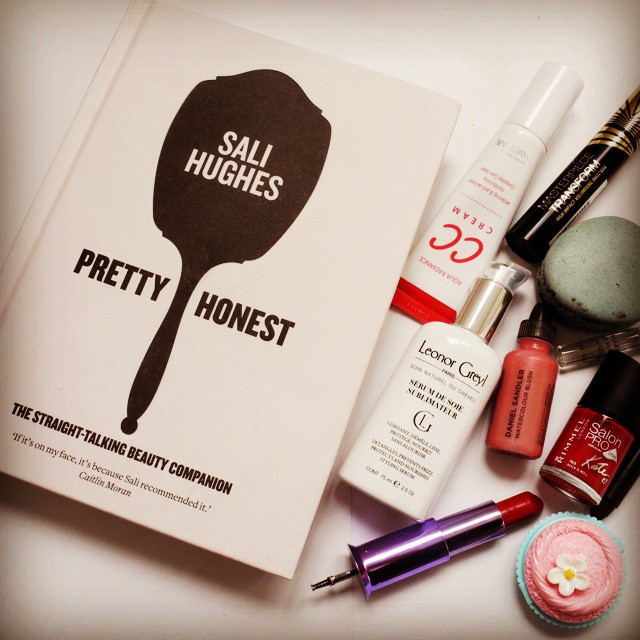 I am currently reading Sali Hughes' Pretty Honest  book which
Read More