Every month I write about my favorite blogs and bloggers. I already made a post about my  favorite blog Makeup and Beauty Blog  and the wonderful Karen. I also made a post about awesome blogs of my friends Adina(Krasey Beauty) and Betsy(Autumn Masquerade). This month I would like to tell you about 2 more fabulous blogs!
Mischo Beauty

(Read about Kitiya from Mischo Beauty here)
Kitiya from Mischo Beauty is very beautiful and stylish. Here are some reasons why you should check out her blog:
1. First of all this girl is a licensed cosmetologist, esthetician and makeup artist.
2. Her tips are easy to follow and  are very useful!
3. She makes  nice photos on the covers of different magazines. And very often tempts me to get… those magazines 😀
4. I really enjoy Mischo Beauty posts about different salons and treatments that she tries. Plus posts about different makeup boutiques. Kitiya also tells about  sales and interesting programs.
5. I really like that she makes a focus on hair, nails and skin. I know enought about makeup myself but I am not very good at hair and nails care. I am now a fan of L'Oreal Professional and Kerastase products mostly because of her!  Check out the photos of her hair and you will understand why 😉
6. I love the posts with Kitiya herself. She always looks so great! Awesome style and just perfect.
This is what is written on her profile: Coming soon: Mischo Beauty (salon, spa, mobile beauty services and hair & skin products); The Mischo Agency (representation of hairstylists, make-up artists, fashion stylists, and skin/nail care specialists); The Mischo Book of Beauty and The Mischo Institute of Beauty.  So don't miss it!
Musings of a Muse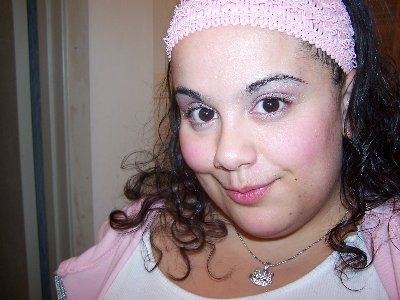 (you can read abouth  Muse here)
I am sure that most of you knows the Muse! She is just adorable. Musings make my day 🙂 I would really love to chat with her one day in NYC (if I ever get there of course) 😀  I saw the real name of Muse  on her blog(her friend wrote it) and I think it is just  perfect name for her. But I will not publish it here because maybe she doesn't want everyone to know it 🙂
Here are some reasons why you should check out Musings:
I really like the selection of brands that are available at Cult Beauty as you can get  some hard-to-find  and exclusive brands there. This is a great website for those who are not into mainstream beauty brands.
Here is just a list of several brands that are worth checking out (in my opinion):  RMS beauty, RODIN, Sachajuan, STRANGEBEAUTIFUL, the Balm, Kyoku, Ormonde Jayne and many, many others actually. They ship Worldwide, too!
And today I want to show you this amazing Faust's Potions Awake & Asleep Hangover Cure set.
I have not tried this set yet as I am saving it for the holidays but I absolutely love the idea! At first I was a bit concerned that this is a hangover cure and I don't really suffer from hangovers, well I don't  actually drink that much in the first place, so I was a bit upset that I won't be able to try it. But I was told that it's not only for the hangovers. You can drink it when you need some extra energy or a having a long day and night ahead of you. Sounds perfect for the holidays, right?
Product description
'Pretend last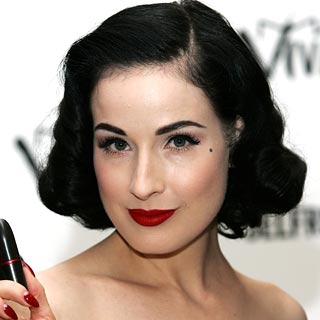 Dita Von Teese twitted(http://twitter.com/DitaVonTeese) about her favorite makeup, perfumes and clothers:
I wore Quelques Fleurs forever, but lately have been wearing Dior's Pasage #4- BUT working on something special fragrance-wise
My favorite foundation is L'Oreal True Match. I use N1. It's Cher's favorite too! 🙂
Sadly, matte lipsticks are becoming extinct, especially in the drugstore. Everything is glossy! I like MAC Ruby Woo.
I am currently writing a beauty book, in fact. It will probably be out this time next year. It's a big project!
I collect 30s/40/50s clothing. but love 40's nail, 50's eye, & fluctuate between 30s,40s,50s hair! But 40's is my fave era.
I was surprised that Dita uses L'Oreal True Match and I would love to read her beauty book. And what about you?