When I saw these makeup bags from Angelique Velez, called Breakups to Makeup, I fell totally in love. I've created a draft and set myself a reminder to write a feature and tell you about them. But I was very busy lately and completely forgot about it.
Unfortunately, at these point these are sold out from Sephora but I've found some from Urban Outfitters.
But, honestly, how cool are these? Despite the fact that I have tonnes of makeup bags – I would really want both of them. Plus, I like the story behind the brand and also think that a good sense of humour makes everything better.
And, yes, the message is spot on!
Read More
I am really loving this new "Want It" feature on Makeup4all where I share, the coolest (in my opinion) beauty products out there. With so many launches, it is easy to get overwhelmed and confused. So, hopefully, this will inspire you and will give you some ideas of what products to get.
Today it is about the newest Lipstick Queen releases – Hello Sailor lip gloss and  Prince Frog lipstick. As a huge fan of unusual lip colours –  I totally like both.
While Hello Sailor is a sheer cool-toned gloss, Prince Frog is  the
Read More
Being a huge fan of high-quality natural aromatherapy bath oils, and rating NEOM highly (read my candle review)  – I definitely need NEOM Six Blissful Nights Bath & Shower Oil  set in my life. Especially during this stressful period in life…
There are six oils:
2 x Real Luxury Bath Oil (5ml)
2 x Time to Unwind Bath Oil (5ml)
2 x Tranquillity Bath Oil (5ml)
Real Luxury: Lavender, jasmine and Brazilian rosewood
Time To Unwind: Bluebell, guaiacwood and rose
Read More
When Lisa Eldridges does a book – you just know that it will be well researched material, high-quality, and as good, as it gets, really.
Her first book Face Paint, due in October is about what she is very passionate about – the history of makeup, and I am sure it is worth the wait.
In the meanwhile you can read the interviews
Read More
When I saw Burberry's Lip & Cheek Bloom some time ago, I got really excited, as there is nothing like a good cream blush and lip product two-in-one. Finally they are here!
The texture is described as "airy and bouncy" and the formula – as "sheer and buildable". While the finish is supposed to be matte and fresh-looking.
Don't they just look gorgeous? After week of being sick (seriously, I don't remember when I felt this bad for the last time), this looks like an instant pick-me-up!  And I am sure they'd make anyone look better!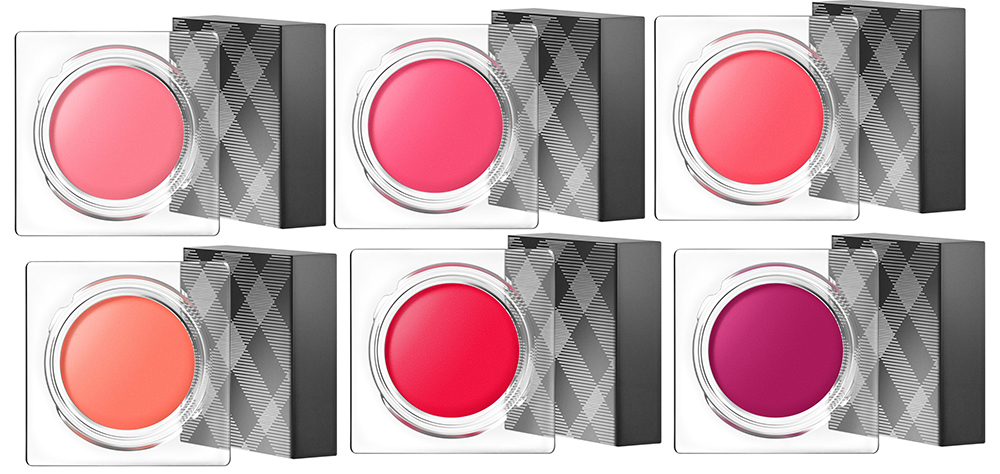 There are six shades to choose from:
Read More