Who doesn't love a good relaxing beauty product? With our busy and hectic lifestyle – those products are  a must-have. This is why I was really excited when a friend got me L'Occitane Aromachologie Relaxing Shower Gel as a present. How sweet!
L'Occitane is an amazing brand, and Aromachologie is their  premium line so I knew that it'd be great.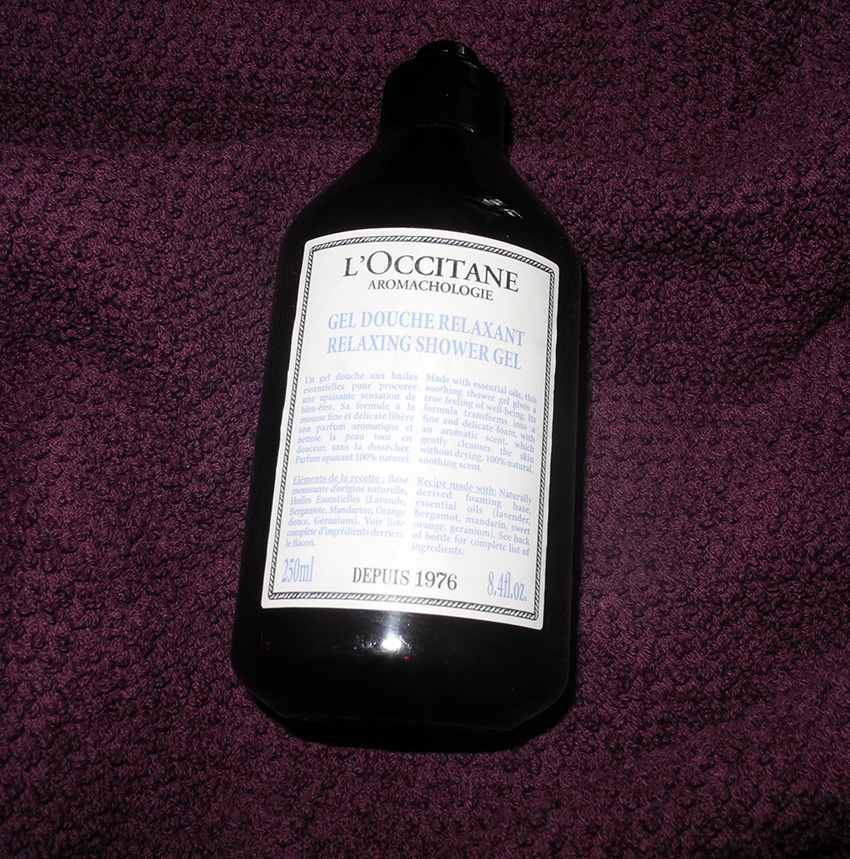 And it is! According to the brand this shower gel contains the purest essential oils which do have a lot of benefits, unlike the cheap "aromatherapy" that does nothing at all.
So what does it smell of? It is a
Read More
I have been travelling quite a lot lately just for the weekends And, although you still want to get everything you may need, taking full-sized products is not the best option.
This is why I've kept a lot of mini-sized bottles and sample sized tubes/pots to re-use them. Here is an overview of what I like taking with me for a weekend-away.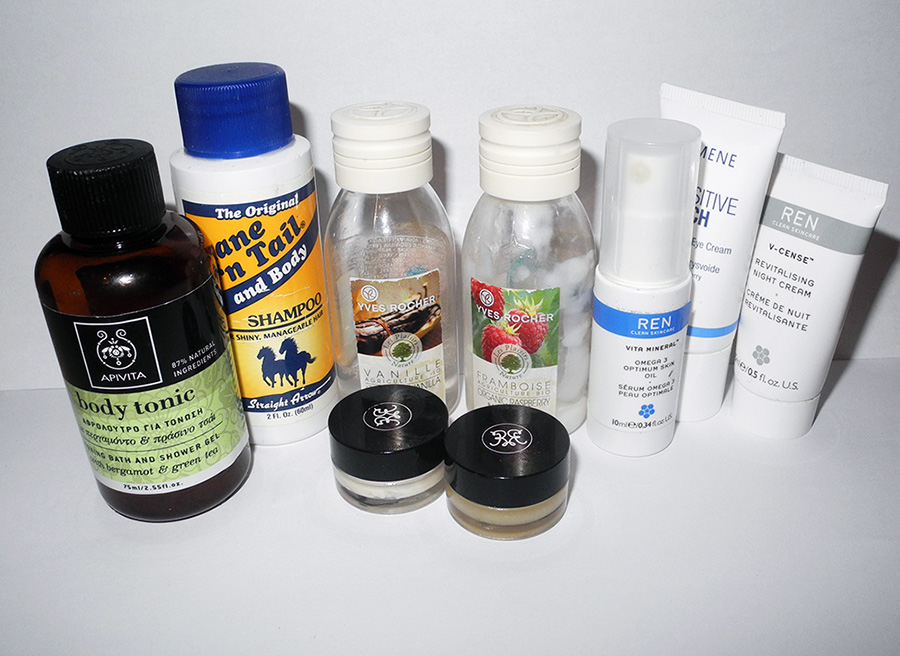 Cleansers:
1. Micellar Water (in Yves Rocher vanilla bottle) – this is Garnier's one to remove my makeup. It is gentle and effective.
2.  A good cleanser, Balance Me Cleanse and Smooth Face Balm  – my favourite one at the moment (in a small pot).
Face Creams:
3. Day cream is REN Evercalm Global Protection Day Cream which is in a small pot, next to the cleanser. I've bought it some time ago, and should definitely review it soon.
4. Eye cream is Lumene SENSITIVE Comforting Eye Cream. It is not bad but not enough for my very dry skin.
5. Of course, I had to take the mini size of  my Holy Grail oil from REN.  I have re-purchased it three times, and if I could have only one skincare product -this would be it.
6. The night cream is also from REN, and it
Read More
Did you know that the best aromatherapy brand –  Aromatherapy Associates celebrates their 30th anniversary this year. They brought out a limited edition Rose Body Velvet just for the occasion.
It has a pink and gold design and comes in a minimalistic white packaging.
As for the cream itself, as the name suggests, it is like a velvet that melts into the skin, and leaves it nourished and moisturised. A great one even if you have very dry skin like myself. And it works wonders after the cold months when the skin needs some extra care and love.
Being AA, you can be sure that it contains the highest quality essential oils that not only make the skin softer and smoother but  also smell amazing. And
Read More
I was looking for a new shampoo and L'Oréal Professionnel Mythic Oil range caught my attention.  There are actually two shampoos in the range, and I've chosen the sparkling one just because it was pretty.
And I really, really like it. Everything about it. Starting from a  very convenient pump, and the sparkles to a nice subtle oriental-y scent and the performance, of course.
In the official description the brand promises "lightweight nourishment", and it is exactly what it does. I don't
Read More
I was a bit obsessed with the idea of this hair style. It looks so amazing on Jessica Chastain in the film (The Disappearance of Eleanor Rigby) but there is just no way I can make it look as in the film. I still have a lot to learn when  it comes to styling my hair.
But I wanted and needed a change so badly (at least 10 cm of my hair were not in the best condition) – that I just went for a bob instead, as I this was my style for years in my mid teens, so I have an idea on how to style it.
I have been experimenting with different volumizing products, and here are two that I really love and use religiously:
Sacha Juan Ocean Mist (detailed review)
This is basically a
Read More