I am a huge fan of Kerastase products, and have re-purchased their shampoos many times over the years. I think my favourite has to be a relatively recent addition to the line, which is Densifique.
But today I want to tell you about  Kérastase Cristalliste Bain Cristal Cheveux Fins Luminous Perfecting Shampoo for Fine Hair.
According to the brand "Roots are left pure and weightless. Ends are smooth and polished. Hair is perfectly clean, luminous and weightless. "
And I would actually agree with those statements.  After using this shampoo you are
Read More
Regular readers may know that I am the biggest fan of blackberry scented beauty products. I adore Blackberry (Mure Sauvage) range from Yves Rocher ever since one of my friends got me the spray about 8 years ago. I  also love Jo Malone's Blackberry and Bay cologne, it is truly one of my favourites.
This is why I've decided to get myself a blackberry scented body lotion from Yves Rocher last week.
Body creams, lotions, butters  and oils are my thing, I have tonnes of them in my bathroom. But this is the one I have been using everyday ever since I've bought it. And let me tell you why.
It has a light texture which is exactly what you want during the summer heat. It melts into the skin, leaving it feeling moisturized (it contains sweet almond oil and shea butter) and
Read More
My favourite red lipstick  at the moment? Bourjois  Rouge Edition Velvet Lipstick in 01 Personne Ne Rouge.
Why?
It has a pretty cool design, and the applicator makes it easy to use the product and, I find, that is goes on smoothly and evenly.
The formula is great. It feels light  and non-greasy on the lips. You can apply one layer for a lightly-stained effect or several – for an intense colour pay-off. It takes some time to set but when it is set – it has that nice matte  finish which is not flat of lifeless, like some matte.
I also like the fact that even
Read More
After a huge success of the face tanning concentrate – Clarins released a body version, Radiance Plus Golden Glow Booster, which is taking the beauty world by storm.
And why is it so popular?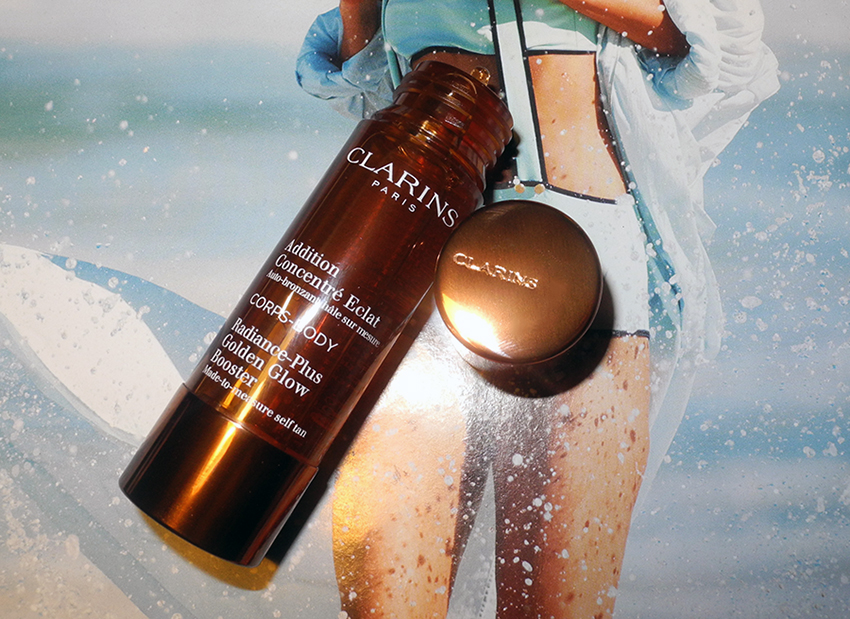 It comes in a nice sleek brown bottle and a has a very useful  dispenser which allows you to get out the tiniest amount of the booster without any product waste.
So how does it work?  You just mix several drops of this with
Read More
I am loving the lipsticks that come in a form of a lip pencil, as they are easy to apply and you don't need any extra liners or brushes for that. The other day I've picked up Maybelline's ColorDrama Intense Velvet Lip Pencil.
They had so many beautiful colours but 310 Berry Much is the one that stood out for me, this is a very "me" shade. I was actually shopping with a friend who bought the nude one.
I think this is a fantastic product for the price.  The pigmentation is excellent, the colour pay-off is amazing, the colour is gorgeous.
As for the finish, it is just spot-on! It is not a flat matte but, at the same time, not a sheer glossy shade. I'd describe it as
Read More