Brands are rocking this AW season with all the new lip products releases, I have chosen four very different variants  which are worth your attention.
Love a full-on statement matte lip?
Charlotte Tilbury Matte Revolution Lipstick ( £23) is your best friend then.
According to Charlotte, her new lipsticks, enriched with orchid extract, waxes and oils, don't dry the lips out, instead feel on like a balm,  and give a full on pigmented colour pay off. There are ten shades to choose from.
You can buy Charlotte Tilbury Beauty from Selfridges and Nordstorm
Want to conquer the World with colour?
NARS Audacious lipstick (£24/$32) is a product for you then.
The name speaks for itself. A gorgeous looking lipstick which  is "shamelessly seductive and feels like satin on the lips", if to believe a press release.  There are 40 shades to choose from for a
Read More
Foundation that made it's début at  Victoria Beckham's (AW14) show;  with the look  created by Pat McGrath? Need I say more? I am in!
What foundation was that? Max Factor's Skin Luminizer. I was sent one of the shades, so here are my thoughts: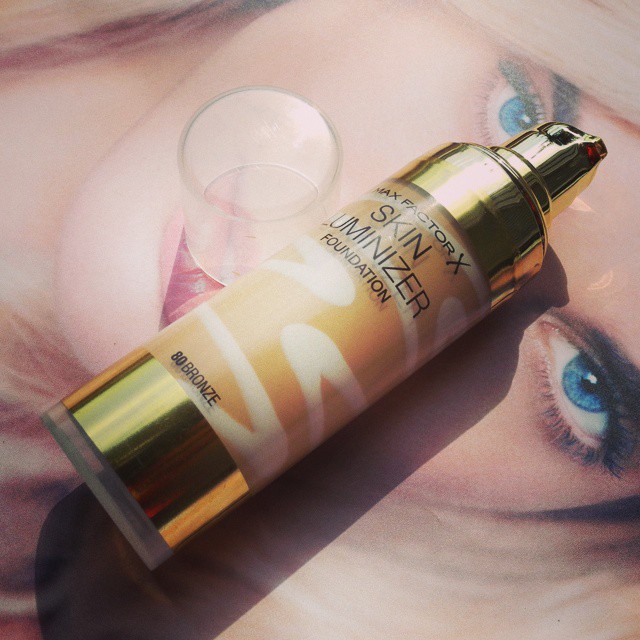 I am a big fan of the design, the cool swirly highlighter stripes add something special to it. Both products mix together, as they come out.
The packaging is made of plastic, which may not look  or feel so chic as my favourite, sadly discontinued Second Skin, but it is very handy for travelling and taking it with you, it is very light.
The pump is very well made,  it dispenses even a very small amount of product so you don't waste any.
What about the foundation itself?
It has a
Read More
Regular readers probably know that I am a big fan of Aromatherapy Associates , and their Deep Relax candle is in my top 3 which is why I am happy to share about their newest candle. Especially considering that it supports a very good cause! 10% of proceeds will be donated to the charity, Defence Against Cancer.
The candle I am talking about is called Inner Strength, and here is what is written about it:
" Evoke a sense of calm and inner peace to your surroundings with the fortifying combination of frankincense and cardamom to inspire. "
This candle was  created by AA founder Geraldine during her lowest ebb amidst treatment for cancer. Actually Aromatherapy associates is the brand that
Read More
I've wanted to try L'Oréal Paris Color Riche Extraordinaire for some time but just couldn't decide which shade one to get. That was until I saw 100 Mezzo Pink.
You know me, and my love for light milky pink shimmering lip products, they are my version of nude.
You can already tell that I am absolutely in love with the shade. But what about this product in general? I think it is absolutely amazing, everything about it! Well, to be honest, I am not a huge fan of the packaging but it is not that important.
I like the sponge applicator which is very convenient, and makes it very easy to use the lipstick.
As for the formula, intense shades are like liquid lipsticks, you get a full-on colour with a liquid texture and comfort of a gloss. My shade is like a
Read More
So here is a look at another product from Clarins AW makeup collection that I was given to show you.
And it is an eye brow palette - Clarins Kit Sourcils Pro Perfect Eyes and Brows Palette which looks like this…
It contains three different eye brow shadows shades, wax, eye brow highlighter, mini tweezers, mini spoolie and a brush/applicator. It is pretty much everything that you need for a personal use. This palette is especially good when you are on the go! It is also a handy addition to any makeup kit, it barely takes any space, and has almost everything that you need for your professional work. Unless you are a Pro eye brows specials, obviously.
Unlike some kits, were the tools can be completely useless, this is not the case.  They all are very good, actually, I
Read More