If you are a regular reader – you probably know how much I love Clarins Instant Light Radiance Boosting Complexion Base, I have mentioned it so many times, and here is a detailed review.
The brand brought out two new shades as a part of their summer collection – 04 Apricot and 05 Golden Bronze, and I was sent one of them for a review. So let's take a look.
Golden Bronze basically warms up the complexion and gives you a subtle healthy golden glow.
And you can pull it off, even if you have light skin, just mix a drop with your foundation, or apply where you'd apply bronzer.
If you are tanned – use it all over the face, and just
Read More
Spring is the start of  the new season, and it is the time when we all want changes. I thought I'd share a little list of things that inspire me these days. Hope you enjoy.
Here is part one, my beauty list:
1. Start Wearing Bright Lipstick!
My friend is wearing Illamasqua Atomic. And myself – Guerlain KissKiss in 325 Rouge Kiss.
I wrote a post about makeup during a hard time here. As, I've already said – it won't make whatever you are going through go away, but it does make a positive impact.  Every little thing helps.
2.  Get That Glow.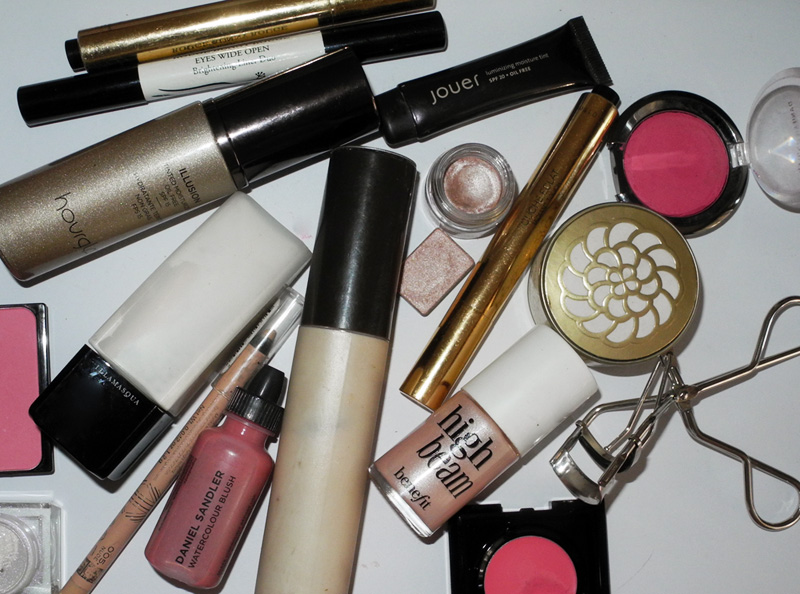 I actually did a very detailed post on how to fake achieve glowing  and radiant complexion with makeup. And you can all read about it here and here.
3. Invest in that "Radiance" Skincare.
Makeup is amazing! But it all starts with good skin. After winter it may look dull, grey and tired, this is why good quality serums and oils are a must-have. Below you can see two great options, and I plan on
Read More
Today I want to tell you about a hair product that I really love, and mentioned several times already, but never reviewed properly – Leonor Greyl Serum de Soie Sublimateur Nourishing Hairstyling Serum.
This is a serum that is silicon free and contains  silk proteins and vegetable oils  so, not only it gives instant effects, but makes a difference in your hair with time.
So, why do I love it so much?
It really gives that "wow effect", it seems like this serum is all-in-one product. It makes the hair look glossy, shiny and smooth. And it feels nourished, soft and frizz-free, without weighting the hair down or
Read More
Today I want to tell you about something which is not exactly beauty related but something I am totally obsessed with lately. And it is my Hydro Flask Insulated Stainless Steel Water Bottle Wide Mouth with Hydro Flip Lid. What a name, right?
I've wanted a good water bottle/cup for a long time but those that I've bought in the past were never good enough, unlike this one which was recommended to me by a friend. I carry it around all the time, you can ask my friends, ha!
So  what it is? It is basically a double wall vacuum insulated stainless steel water bottle. According to the brand, it keeps drinks cold for up to 24 hours and hot for up to 12 hours. I am not sure about that, as I've never had my drinks there for such a long time. But my tea does stay hot/warm for a very decent amount of time.
I am
Read More
Today I want to show you the best false lashes I have ever tried – mink lashes from ESQIDO. I was sent  one of the natural-looking designs  which is called Unforgettable.
Here is how they look like. The lashes come in a nice, chic white packaging which is rose gold on the inside. I'd say these would make a perfect present for anyone who loves beauty or wants to try false lashes.
The lashes are easy to use and apply, and, as I've already mentioned Unforgettable design looks really natural (the length is 5 – 10mm), you can't really tell them apart from your own.  These were
Read More