As mentioned in this post, I had Nivea, Extended Moisture, Body Lotion, Dry to Very Dry Skin on my list every since my friend gave me hers to try. I did get myself a bottle afterwards, and I really, really loved it.
The funny thing is that I have to use a brand's photo, as I gave my bottle to another friend in the end, as we were on a holiday together and she loved it so much, that I gave it to her, and still did not get a new one for myself.
So what is so good about this lotion? It does work! It melts into the skin, leaving it soft and smooth instantly,  you can say goodbye to tight, itchy or sore [skin], the texture is lovely and the scent is nice, too.
Moreover, this lotion also feels amazing when
Read More
Regular readers may know my obsession with Neutrogena's  body lotion with Nordic Berry but this time I've decided to get a  Deep Moisture one. And it is a favourite of a lot of people with very dry skin.
And, as someone with extremely dry skin, I can confirm that it is amazing! One of the best affordable body lotions you can get. It  definitely moisturizes and nourishes the skin, without leaving a greasy residue.  I find that the only body cream in the same price range I like as much, as this one is the red one (as I call it) by Garnier which I have used several bottles of.
Neutrogena lotion has
Read More
Regular readers may know that I am the biggest fan of blackberry scented beauty products. I adore Blackberry (Mure Sauvage) range from Yves Rocher ever since one of my friends got me the spray about 8 years ago. I  also love Jo Malone's Blackberry and Bay cologne, it is truly one of my favourites.
This is why I've decided to get myself a blackberry scented body lotion from Yves Rocher last week.
Body creams, lotions, butters  and oils are my thing, I have tonnes of them in my bathroom. But this is the one I have been using everyday ever since I've bought it. And let me tell you why.
It has a light texture which is exactly what you want during the summer heat. It melts into the skin, leaving it feeling moisturized (it contains sweet almond oil and shea butter) and
Read More
I have to admit that I've bought Oskia Renaissance Cleansing Gel after seeing non-stop raves about it pretty much everywhere. And I am always in for a nice cleanser, so decided to see if it really is that good.
Yes, it is amazing! It has a peachy-pink colour, lovely rosy scent and a nice texture. I also have to mention the convenient pump and a nice chic minimalistic design.
I personally apply it and massage the skin  for several minutes and then wash off  (gel turns into milk). It feels heavenly on the skin, moisturising and nourishing but not heavy or greasy. And it
Read More
Who doesn't love a good relaxing beauty product? With our busy and hectic lifestyle – those products are  a must-have. This is why I was really excited when a friend got me L'Occitane Aromachologie Relaxing Shower Gel as a present. How sweet!
L'Occitane is an amazing brand, and Aromachologie is their  premium line so I knew that it'd be great.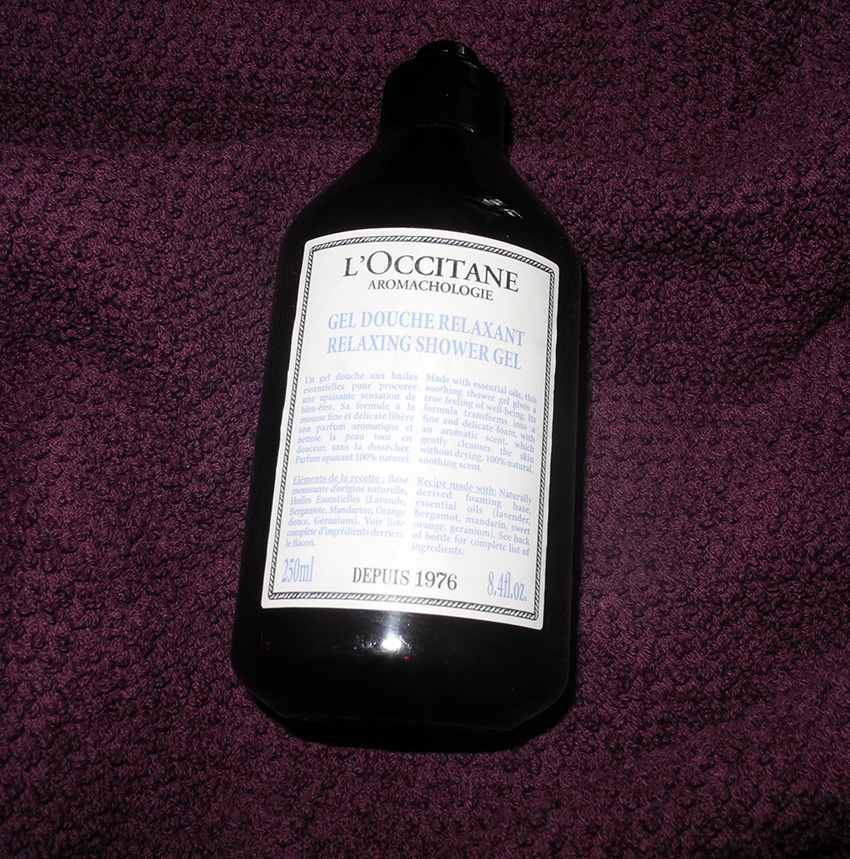 And it is! According to the brand this shower gel contains the purest essential oils which do have a lot of benefits, unlike the cheap "aromatherapy" that does nothing at all.
So what does it smell of? It is a
Read More