I have to admit that I've bought Oskia Renaissance Cleansing Gel after seeing non-stop raves about it pretty much everywhere. And I am always in for a nice cleanser, so decided to see if it really is that good.
Yes, it is amazing! It has a peachy-pink colour, lovely rosy scent and a nice texture. I also have to mention the convenient pump and a nice chic minimalistic design.
I personally apply it and massage the skin  for several minutes and then wash off  (gel turns into milk). It feels heavenly on the skin, moisturising and nourishing but not heavy or greasy. And it
Read More
Who doesn't love a good relaxing beauty product? With our busy and hectic lifestyle – those products are  a must-have. This is why I was really excited when a friend got me L'Occitane Aromachologie Relaxing Shower Gel as a present. How sweet!
L'Occitane is an amazing brand, and Aromachologie is their  premium line so I knew that it'd be great.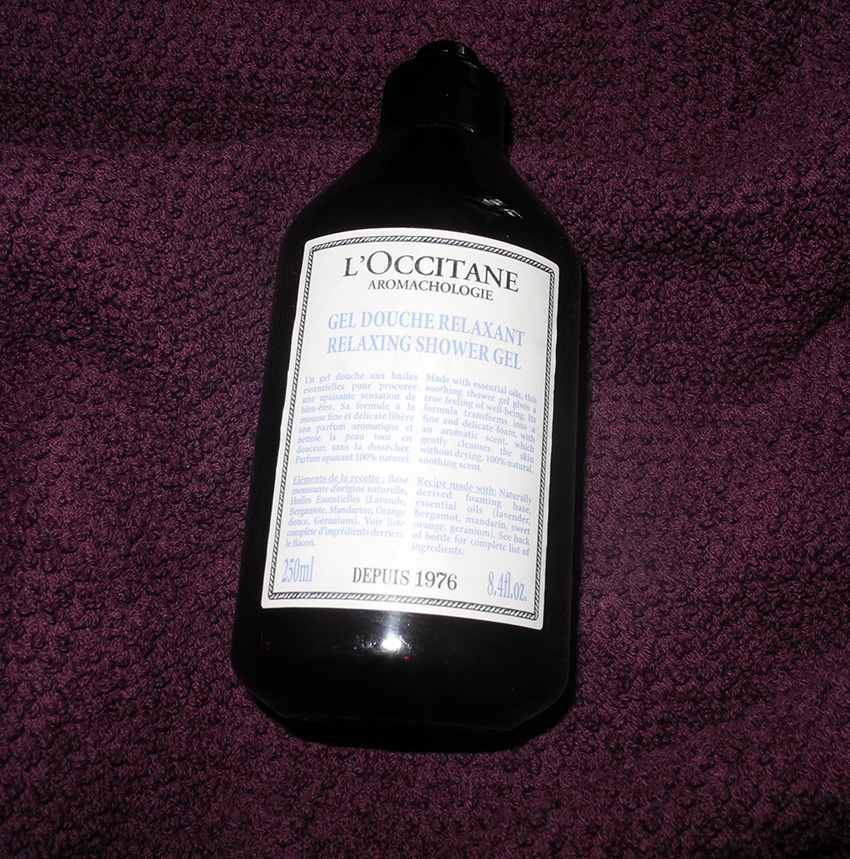 And it is! According to the brand this shower gel contains the purest essential oils which do have a lot of benefits, unlike the cheap "aromatherapy" that does nothing at all.
So what does it smell of? It is a
Read More
Did you know that the best aromatherapy brand –  Aromatherapy Associates celebrates their 30th anniversary this year. They brought out a limited edition Rose Body Velvet just for the occasion.
It has a pink and gold design and comes in a minimalistic white packaging.
As for the cream itself, as the name suggests, it is like a velvet that melts into the skin, and leaves it nourished and moisturised. A great one even if you have very dry skin like myself. And it works wonders after the cold months when the skin needs some extra care and love.
Being AA, you can be sure that it contains the highest quality essential oils that not only make the skin softer and smoother but  also smell amazing. And
Read More
If you are a regular reader, you know that I try to feature a lot of cleansing balms and melting cleansers. I find that these work the best for very dry and sensitive skin. And if  you have a similar skin  type – hopefully  find those posts helpful. Here is the first round-up of such cleansers, and there will be a second one with time.
Today I want to share about  the Balance Me Cleanse and Smooth Face Balm, which was featured in my February favourites. And it is definitely one of the best cleansers I have ever used.
Why is it so good?
Since it is oil based (camellia, kukui nut and rosehip oils with cocoa, mango and shea butters, English camomile and red mandarin essential oils) – it doesn't leave the skin feeling dried out or tight and you don't get that I-need-to-put-on-a-moisturizer-immediately feeling.  In fact, it's the opposite, the skin is nourished, moisturized, smooth and soft.
This cleanser contains
Read More
Oils are a necessity for me, beauty-wise, especially in AW period. My skin is very dry, and during the cold months it is  flaky and sore. And I do love my daily hot shower which dries out  the skin even more. But I just can't help it. The relaxing and anti-stress effect [of a hot shower] is  very important for me.
This is why I've decided to get some shower oils. I have started with Yves Rocher Oriental Shower Oil .
And it is really lovely indeed. It has a subtle oriental scent, as the name suggests. The way it looks and smells – it reminds me of honey. My favourite way of using it is to apply to the skin directly. It turns into milk when contacted with water, and leaves the skin smelling divine, and feeling softer and more moisturized than after a regular gel. I still
Read More