Regular readers will know my obsession with hand creams, here is actually a post about my top 5 from last year, and I  should probably write an updated version at some point.
Photo from my Instagram, you can follow me here
I am a huge believer in a hand cream, and I always have one in my handbag, always. It is a necessity in colder months to protect the skin, to moisturise and nourish it. Also, we all know – the way your hands look can give away your age. And I personally can't stand dried out skin. Applying hand cream is a pure relaxing little luxury, especially when
Read More
Regular readers will know how obsessed I am with hand creams, I am always on the hunt for the nice new options, so after seeing a lot of raves about La Roche-Posay's Cicaplast hand cream – I've decided to get a tube for myself.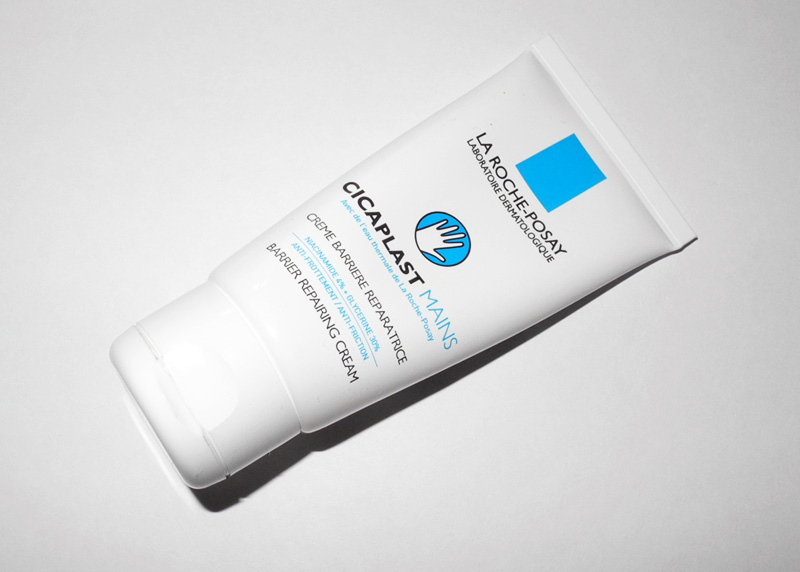 This is a cream for damaged or overworked hands. And since my skin is very dry – that sounded like a prefect one for me.
And, I love it! It is such a great product. I only wish it had some kind of delicious scent to it, as for me a hand creams with a nice fragrance – is one of the ways to relax and enjoy a moment during a busy day. But being LRP – it is obvious that this is a scent-free product. And, I don't mind actually…
As for the formula – the brand
Read More
It is almost the end of January, and I am still talking about my favourite beauty products of 2014…
This time it is all things body, hair and feet & hands. Here we go.
Body
Garnier Oil Beauty Oil-Infused Nourishing Scrub  (review)
This is such an amazing scrub for  dry skin, it is not harsh, not drying, leaves the skin smooth and ready for the moisturizer. Add a nice scent and affordable price – and you get a perfect product!
Neutrogena Norwegian Formula Nourishing Body Lotion With Nordic Berry (review)
I have so many body creams, lotions and balms with different price tags but this is among my favourites. The scent is divine, the texture is gorgeous, and it moisturizes even my very dry skin. I have used up several bottle of this, and need a new one again.
Hands and Feet
 Elemis Treat Your Feet Foot Cream (review)
This is
Read More
Being a huge  Aromatherapy Associates fan I was happy to try their new hands cream. Especially considering that I am slightly obsessed with hand creams… Plus, I am also a rose  scented products addict, so this looked like a win-win situation.
I had  high expectations for this product, and it did not let me down.
I have very dry skin, and not all the products are doing that much for me. But this one does exactly what the brand promises: deeply nourishes,  hydrates, softens the skin, makes it smooth and silky.
Moreover, my friend had some serious issues, including a
Read More
Regular readers know that I am a  hand cream addict. And I've been wanting to try Yes! Nurse Protect Your Lovely Hands Intensive Moisturising Hand Cream for a while, since I've heard quite a few great things about it.
First of all, I just have to mention the most amazing packing it comes in, what a cute and fun design and idea. Plus I do like the tube itself, too. Although it is 50 ml, it is sleek and not bulky which makes is very helpful when you, like myself, like to carry your hand cream with you everywhere.
I also like the story behind this cream. It was supposedly developed for a  paediatric nurse who wanted to use it at work. Hence
Read More