I have already written about how much I loved my Xen-Tan Deep Bronze Luxe Once A Week Self Tan  which I was using in summer. And today I want to tell you about the version that I am using right now.
It is called  Xen-Tan Transform Luxe (£24.99)
I love my Deep Bronze but it's a bit dark for me in winter so Transform Luxe is a perfect shade. It builds the tan gradually and gives a lighter tan which looks natural in winter on the girls with fair/light skin.
Transform Luxe is also an amazing product, it develops a light healthy looking tan, with no streaks or orange undertones. It is fool-proof. I am not an expert at self-tanning and I've never managed to make it look bad on me. Just make sure that you read the instructions.
As for the scent
Read More
I am not an adept of fake tan and I haven't been using it that much in the past actually. But this summer I've decided to get a decent one for some reason. I guess I was in despair because I haven't been to the sea this year (and last one).
And while most of my friends are looking and feeling wonderful after their vacations, I am  tired and my skin looks pale with greenish/blueish undertone. So fake tan was a must  have for me!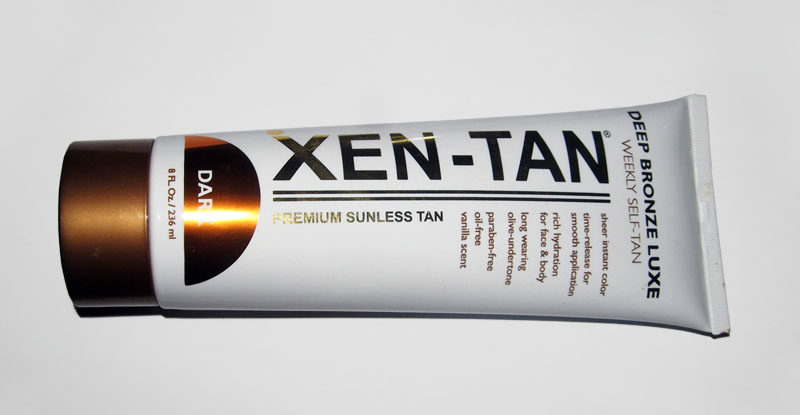 So after reading lots of reviews and asking on Twitter I've realized that most people recommend Xen Tan Deep Bronze.
I've ordered Xen-Tan Deep Bronze Luxe Once A Week Self Tan (236Ml, £28) and a Xen-Tan Luxury Tanning Mitt (£4). I got both for £32.
I've never used any premium self tanners so keep that in mind. I've tried only those cheaper brands and was not impressed.
This is how the mitt looks like after it has been used…
But what about this self tan?
I have to say that
Read More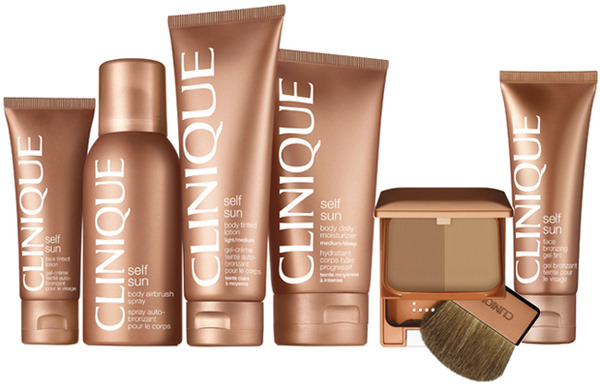 Meet six new Clinique bronzers and self tanners:
1. Body Airbrush Spray: 125 ml; color appears less than in an hour
2. Almost Bronzer SPF 15: 2 shades in one powder
3. Face Tinted Lotion: 50 ml. This gel has color. Tann on your body appears  in 2-3 hours. Pay attention: you should wait until gel gets dry only then put on your makeup.
4. Face Bronzing Gel Tint: 50 ml
5. Body Tinted Lotion 2 shades(125 ml):
6. Body Daily Moisturizer (1 shade: Light/Medium): 150 ml. The color appears in 24 hours. In a week in gets darker if you use it everyday. The formula is light and not oily, it's a great moisturizer.
Availability: August
sourse of photo
translation by ladies-beauty
Read More
Read More