I am a huge fan of Kerastase products, and have re-purchased their shampoos many times over the years. I think my favourite has to be a relatively recent addition to the line, which is Densifique.
But today I want to tell you about  Kérastase Cristalliste Bain Cristal Cheveux Fins Luminous Perfecting Shampoo for Fine Hair.
According to the brand "Roots are left pure and weightless. Ends are smooth and polished. Hair is perfectly clean, luminous and weightless. "
And I would actually agree with those statements.  After using this shampoo you are
Read More
Today I want to tell you about a hair product that I really love, and mentioned several times already, but never reviewed properly – Leonor Greyl Serum de Soie Sublimateur Nourishing Hairstyling Serum.
This is a serum that is silicon free and contains  silk proteins and vegetable oils  so, not only it gives instant effects, but makes a difference in your hair with time.
So, why do I love it so much?
It really gives that "wow effect", it seems like this serum is all-in-one product. It makes the hair look glossy, shiny and smooth. And it feels nourished, soft and frizz-free, without weighting the hair down or
Read More
I've promised to write more about affordable hair care products, and did a post about Pantene Breakage Defence range last month, so this month I want to share my impression about two other non-expensive products  from L'Oreal Elvive and Garner Fructis.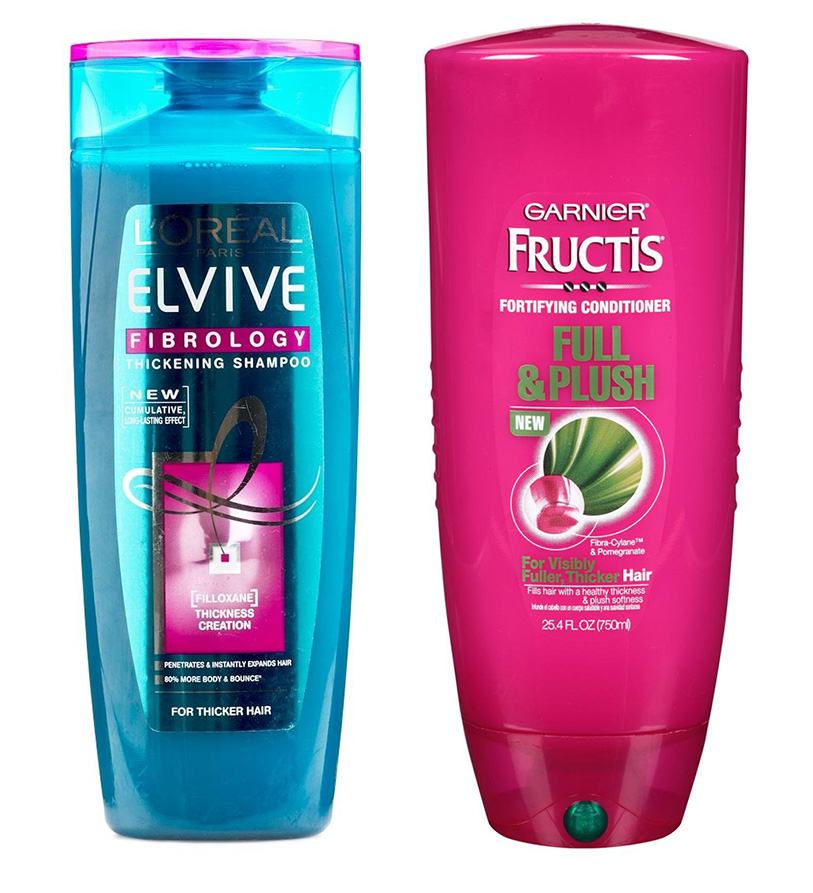 Elvive Fibrology Thickening Shampoo (available from Boots for £2.99 and Amazon)
After seeing numerous raves about this range, I went out and bought a shampoo and a double serum hoping to get that fantastic volume everyone was talking about  for a cheap price.
Unfortunately, I did not see why people were so in love with it. Yes, I could see some volume but that
Read More
I was looking for a new shampoo and L'Oréal Professionnel Mythic Oil range caught my attention.  There are actually two shampoos in the range, and I've chosen the sparkling one just because it was pretty.
And I really, really like it. Everything about it. Starting from a  very convenient pump, and the sparkles to a nice subtle oriental-y scent and the performance, of course.
In the official description the brand promises "lightweight nourishment", and it is exactly what it does. I don't
Read More
I was a bit obsessed with the idea of this hair style. It looks so amazing on Jessica Chastain in the film (The Disappearance of Eleanor Rigby) but there is just no way I can make it look as in the film. I still have a lot to learn when  it comes to styling my hair.
But I wanted and needed a change so badly (at least 10 cm of my hair were not in the best condition) – that I just went for a bob instead, as I this was my style for years in my mid teens, so I have an idea on how to style it.
I have been experimenting with different volumizing products, and here are two that I really love and use religiously:
Sacha Juan Ocean Mist (detailed review)
This is basically a
Read More