I was given  Color Wow Color Security  Shampoo and Conditioner  to try and share my opinion with you. The brand is actually famous for their" root cover ups" so I was curious to see if other ranges are any good, too.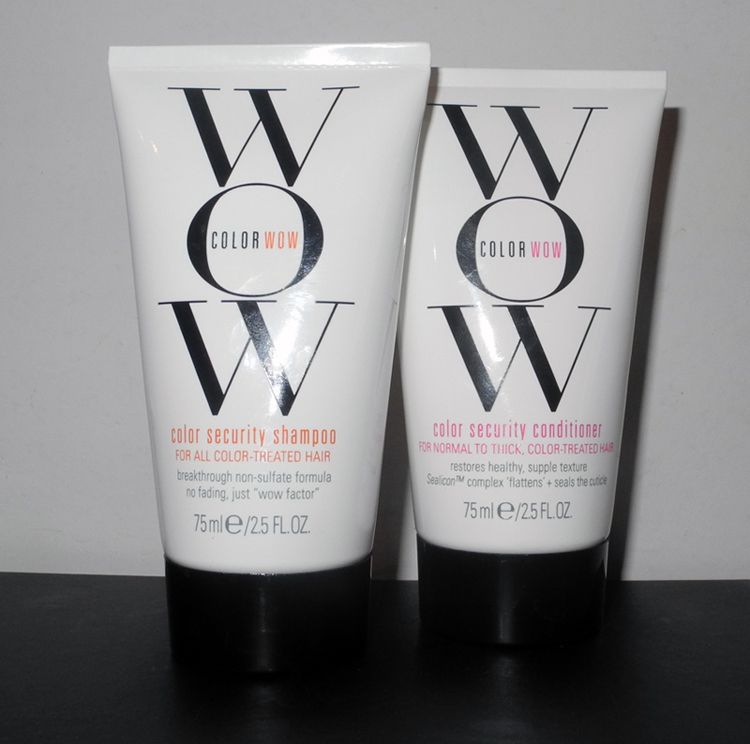 This is a sulfate-free shampoo and conditioner which, according to the brand, prevent dullness and help your hair to stay vibrant for a longer time. The conditioner  includes the " Sealicon color shield complex" which is supposed to protect the hair and make it look smooth and glossy.
Although I don't colour my hair and am
Read More
I wanted to try Anastasia's Hypercolor Hair Powder for some time now and finally picked one up last week. Although I was thinking about Royal, which is a bright electric blue, I've decided to get something less radical the vary last minute and opted for Red-licious.
It is, as the name suggests, bright show-stopping red. So this is how it looks like!  Simple and nice design, I like it.
So what about the product itself?
The colour pay off is
Read More
This is not a review, as I don't have that much to say yet. But yesterday I have tried  Paul Mitchell's Awapuhi Wild Ginger Keratin Intensive Hair Treatment.
I have chosen this particular one, as my hair dresser recommended it to me and she, obviously, did everything.
And you can see the results on the photo. I think that my (natural coloured) hair looks healthy and shiny afterwards and it also feels amazingly soft and smooth! Plus,  it added some volume, too.
I really wonder how long the effect will last and  what to expect in the future.
Read More
I have already written about Philip B Peppermint and AvocadoVolumizing and Clarifying Shampoo and Nordic Wood Hair and Body Shampoo and I really loved both.
But what about the brand's African Shea Butter Gentle & Conditioning Shampoo?
I would say that gentle and conditioning are the perfect words to describe this product. In fact, it leaves the hair soft, smooth and, dare I say, in a better condition?  Plus it saves time, as you don't need a
Read More
I am really impressed with this new innovative hair care range - Concoction.
The concept is simple yet brilliant! You choose your base shampoo, and so far, there are four variations: Lemon + Verbena,  Black Pepper +Citrus, Rosemary + Mint and Bakhour. [Each is £11 from Selfridges]
And then add two superserum shots  to the base you've chosen.  There are eight available so far; each is £1.50. There is a also a conditioner available - Crème De Concoction Conditioner: Cashmere + White Lily, £16.
I was given a Nourish+ Protect Lemon + Verbena ShampYou  and two superserum shots:  Turn up the volume (wheat amino acid complex) and Back to your roots (Lavender and Chamomile extracts).
As you may know, I am very picky about my shampoo and this one really delivers! It leathers up nicely and leaves my hair clean, smooth and shiny. I think that it is perfectly balanced, nourishing, but without weighting the hair down. I also like the smell and, which is very important, the pump on the bottle, I think it is very
Read More