I am finally going to tell you about the shampoo that I've picked up back in December. And it is Aussie's Aossome Volume.
I love the brand's fun approach to beauty, amazing ads and no-nonsense promises.  Plus the price is affordable (£4.69 for 300ml).
So what do they promise in this case? "Say goodbye to limp, fine hair and say hello to big, bouncy locks! Full of all kind of goodness, Aussie's Aussome Volume is all you need for voluptuous volume."
Sounds great, but does it work?
In my opinion, it
Read More
I was given  Color Wow Color Security  Shampoo and Conditioner  to try and share my opinion with you. The brand is actually famous for their" root cover ups" so I was curious to see if other ranges are any good, too.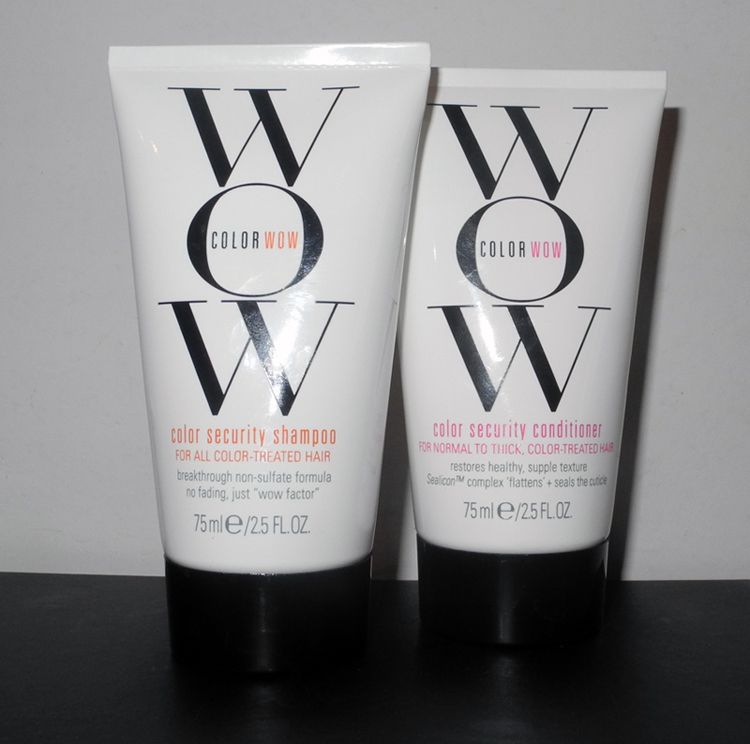 This is a sulfate-free shampoo and conditioner which, according to the brand, prevent dullness and help your hair to stay vibrant for a longer time. The conditioner  includes the " Sealicon color shield complex" which is supposed to protect the hair and make it look smooth and glossy.
Although I don't colour my hair and am
Read More
I wanted to try Anastasia's Hypercolor Hair Powder for some time now and finally picked one up last week. Although I was thinking about Royal, which is a bright electric blue, I've decided to get something less radical the vary last minute and opted for Red-licious.
It is, as the name suggests, bright show-stopping red. So this is how it looks like!  Simple and nice design, I like it.
So what about the product itself?
The colour pay off is
Read More
This is not a review, as I don't have that much to say yet. But yesterday I have tried  Paul Mitchell's Awapuhi Wild Ginger Keratin Intensive Hair Treatment.
I have chosen this particular one, as my hair dresser recommended it to me and she, obviously, did everything.
And you can see the results on the photo. I think that my (natural coloured) hair looks healthy and shiny afterwards and it also feels amazingly soft and smooth! Plus,  it added some volume, too.
I really wonder how long the effect will last and  what to expect in the future.
Read More
I have already written about Philip B Peppermint and AvocadoVolumizing and Clarifying Shampoo and Nordic Wood Hair and Body Shampoo and I really loved both.
But what about the brand's African Shea Butter Gentle & Conditioning Shampoo?
I would say that gentle and conditioning are the perfect words to describe this product. In fact, it leaves the hair soft, smooth and, dare I say, in a better condition?  Plus it saves time, as you don't need a
Read More