I simply adore Philip B Peppermint and Avocado Volumizing and Clarifying  shampoo but since it's so expensive, I was on a mission to find a cheaper alternative.
Probably the most talked about  is Phyto's PhytoNeutre Clarifying Detox Shampoo  (formally known as PhytoNeutre Rebalancing Cream Shampoo). Everyone seemed to love it, so I've decided to buy it for myself, and was ready to see amazing results.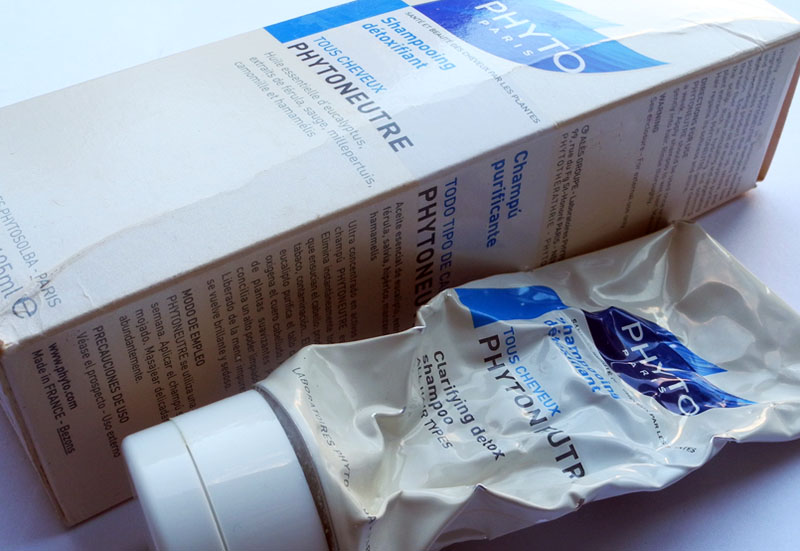 This shampoo with  eucalyptus essential oil (it is green-ish actually; plus it smells so refreshing!), silicone and paraben free, is  formulated to eliminate product build-up without stripping hair of its protective barrier, and should be used weekly.
And what about the results?
At first, I wasn't very impressed with it for some reason. I was really hoping that it would allow me to wash the hair less often, and, unfortunately, it wasn't really the case.  But I have realized that the brand suggests leaving it for several minutes, which I did not do. After I've started doing it, the results were a lot better.
I was also surprised to see how shiny and glossy my hair looked afterwards, which is never the case with the silicon-free shampoos, from my experience. I also loved that
Read More
Usually when it comes to reviewing a product I know whether or not I love it; but it took me almost a year to figure out this one. I have bought it last summer and am writing a review only now. Why?
Maybe, because of my expectations. I was ready for a miracle-in-a-bottle, I guess.
Although it wasn't as outstanding, as I though it would be, I do like it a lot!
The serum adds shine and smooths the hair, especially the ends, without making them greasy.  I  also don't have any complaints about this product, at all.  It has a nice design, convenient pump, and is Swedish (which is always a bonus, if you ask me) It is just that
Read More
I am finally going to tell you about the shampoo that I've picked up back in December. And it is Aussie's Aossome Volume.
I love the brand's fun approach to beauty, amazing ads and no-nonsense promises.  Plus the price is affordable (£4.69 for 300ml).
So what do they promise in this case? "Say goodbye to limp, fine hair and say hello to big, bouncy locks! Full of all kind of goodness, Aussie's Aussome Volume is all you need for voluptuous volume."
Sounds great, but does it work?
In my opinion, it
Read More
I was given  Color Wow Color Security  Shampoo and Conditioner  to try and share my opinion with you. The brand is actually famous for their" root cover ups" so I was curious to see if other ranges are any good, too.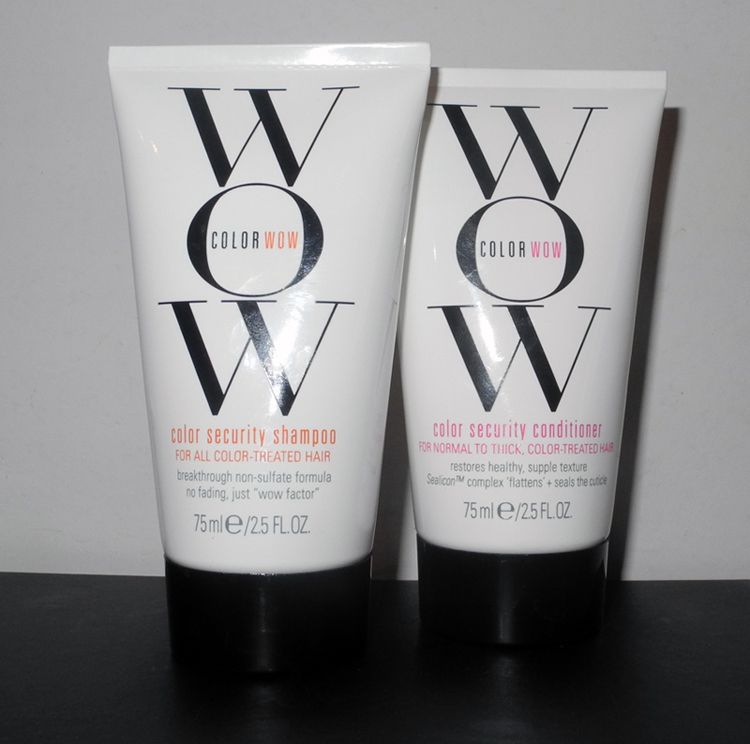 This is a sulfate-free shampoo and conditioner which, according to the brand, prevent dullness and help your hair to stay vibrant for a longer time. The conditioner  includes the " Sealicon color shield complex" which is supposed to protect the hair and make it look smooth and glossy.
Although I don't colour my hair and am
Read More
I wanted to try Anastasia's Hypercolor Hair Powder for some time now and finally picked one up last week. Although I was thinking about Royal, which is a bright electric blue, I've decided to get something less radical the vary last minute and opted for Red-licious.
It is, as the name suggests, bright show-stopping red. So this is how it looks like!  Simple and nice design, I like it.
So what about the product itself?
The colour pay off is
Read More