When I was a teen, I considered Max Factor mascara to be a proper luxury, I had to save money to  get myself a tube. Although that was ages ago, but I am still in love with the brand's mascaras. In fact, their latest one – Excess Volume Extreme Impact was  very innovative and brilliant
But what about Masterpiece Transform High Impact Volumising Mascara?
Read More
I featured a MeMe Korean Beauty Box recently, and promised a detailed review of a cult product - Sweet Glam Tint Glow.
After using it for several weeks, I can totally see why it is loved by so many. First of all, it feels amazing on, hydrating, moisturizing and weightless at the same time, it definitely helps to improve the overall condition of the lips.
Besides that, it changes the colour with time, and looks different on everyone. I have the shade which is called 02 Juicy Coral (there are also  01. Baby Pink and 03. Fuchsia Purple available).  Right after the application it looks
Read More
I am a huge fan of Rouge Bunny Rouge's Flawless Face Powder Precious Velvet and had high hopes for their newest powder  which I was given to try – DIAPHANOUS Impalpable Finishing Powder.
First of all, I have to mention the great design,  the sifter keeps the powder in place,  and as the result you don't  waste any, and it doesn't get all over the place. And of course, you get a signature Rouge Bunny Rouge pretty packing with  floral motives.
As for the powder itself – it is kind
Read More
Recently I have posted about the top three affordable new makeup launches that caught my attention. And Max Factor actually kindly sent me their new eye shadows to try out.
They have already made an appearance on my Instagram, and now it's time for a detailed review.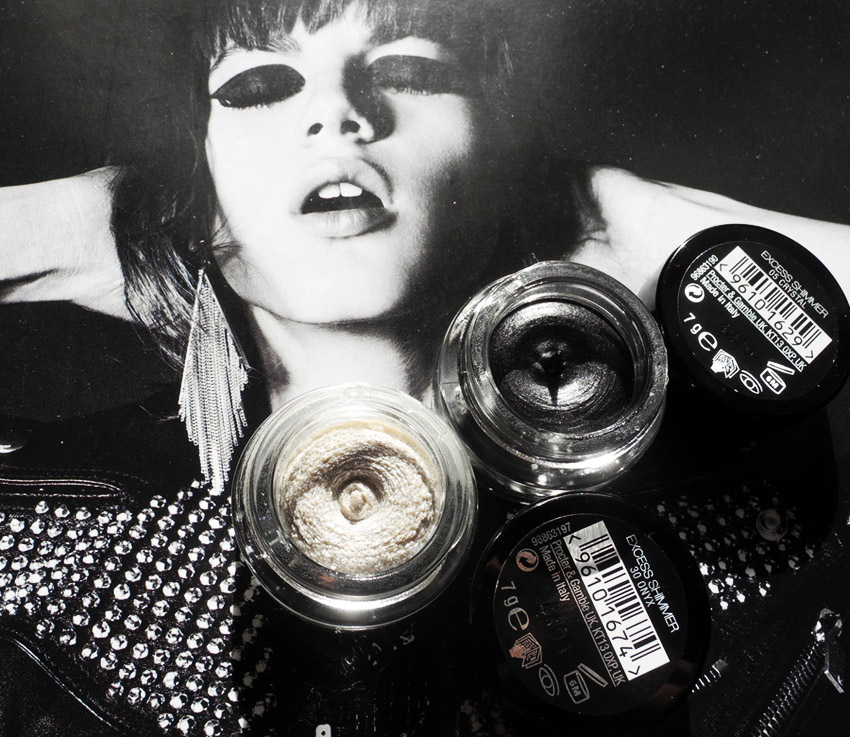 And, let me tell you, these eye shadows are absolutely brilliant!  I was a bit worried that with the name Excess Shimmer it could be an overkill (not a fan of too much glitter), but it is not – spot on, in fact!
The brand describes the  texture as "3D silicone gel", and it does feel like a light mousse-y gel  texture (the only similar product that I have, is my favourite cream eye shadow by New CID) which is foolproof.
You can even use the product with your finger and gently blend all over the lid.  The formula is pretty unique, you can sheer it out, or add layers for a more intense effect.
As for the look, yes it is quite shimmery, but it looks pretty!  It never is flat, but instead, gives dimension, and reflects  the light beautifully.
You can also
Read More
Have you got colour in your cheeks? Yes, that is  Arctic Monkeys "Do I Wanna Know?" (listen )
This song actually inspired me to write about my current favourite cheek products. But, and this will be a shock for regular readers, I have been neglecting blushes lately.  Yes, really.
And here are the two products that I have been using religiously lately…
TrishMcEvoy Golden Bronzer and NYX Blush in Taupe.
Trish's bronzer is probably my favourite out of all that I own. It is not too dark, too orange/muddy/shimmery/you name it. It warms up the complexion, and adds just the right amount of glow thanks to the delicate shimmer. Golden Bronzer looks amazing even on my light skin tone. Moreover, it is very finely milled, so blends beautifully and looks natural. Brilliant product. Maybe this will be the first ever bronzer that I use up?
You can buy Trish McEvoy from Selfridges, Nordstrom and Neiman Marcus.
Read More