Recently I have posted about the top three affordable new makeup launches that caught my attention. And Max Factor actually kindly sent me their new eye shadows to try out.
They have already made an appearance on my Instagram, and now it's time for a detailed review.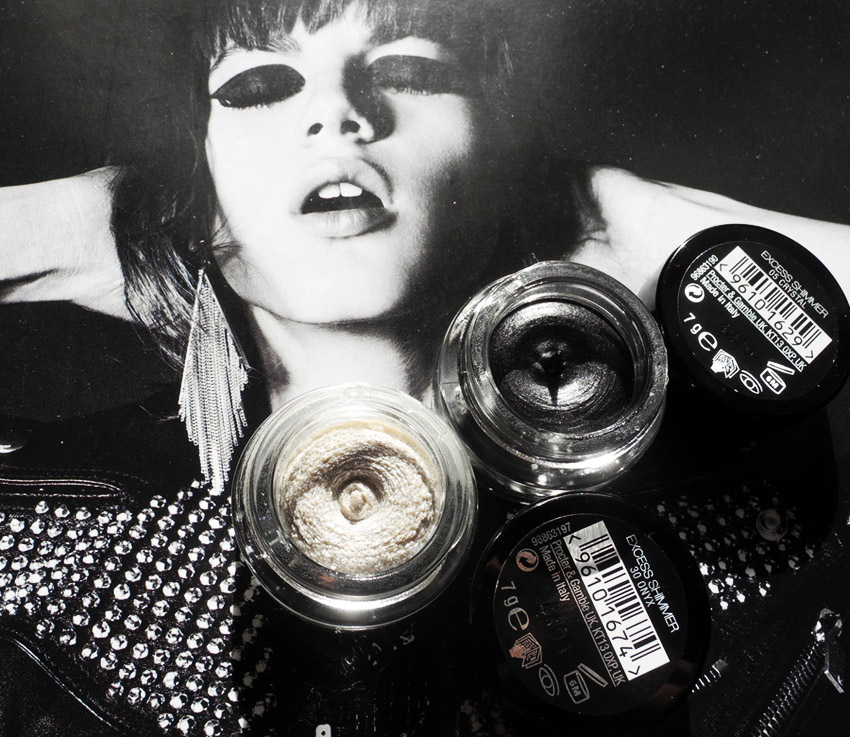 And, let me tell you, these eye shadows are absolutely brilliant!  I was a bit worried that with the name Excess Shimmer it could be an overkill (not a fan of too much glitter), but it is not – spot on, in fact!
The brand describes the  texture as "3D silicone gel", and it does feel like a light mousse-y gel  texture (the only similar product that I have, is my favourite cream eye shadow by New CID) which is foolproof.
You can even use the product with your finger and gently blend all over the lid.  The formula is pretty unique, you can sheer it out, or add layers for a more intense effect.
As for the look, yes it is quite shimmery, but it looks pretty!  It never is flat, but instead, gives dimension, and reflects  the light beautifully.
You can also
Read More
Have you got colour in your cheeks? Yes, that is  Arctic Monkeys "Do I Wanna Know?" (listen )
This song actually inspired me to write about my current favourite cheek products. But, and this will be a shock for regular readers, I have been neglecting blushes lately.  Yes, really.
And here are the two products that I have been using religiously lately…
TrishMcEvoy Golden Bronzer and NYX Blush in Taupe.
Trish's bronzer is probably my favourite out of all that I own. It is not too dark, too orange/muddy/shimmery/you name it. It warms up the complexion, and adds just the right amount of glow thanks to the delicate shimmer. Golden Bronzer looks amazing even on my light skin tone. Moreover, it is very finely milled, so blends beautifully and looks natural. Brilliant product. Maybe this will be the first ever bronzer that I use up?
You can buy Trish McEvoy from Selfridges, Nordstrom and Neiman Marcus.
Read More
When it comes to Asian beauty products, I have to admit that I don't know that many brands or products, maybe only the cult ones.
This is why I was very excited when I got the opportunity to try the famous MeMeBox which is a beauty box with hand-picked makeup and beauty products from Korea.
This month I was sent a Memebox Special #17 K-Style. It comes in a pink packaging and a pink  box inside, very girly.  So what products were selected to be a part of this release?
RiRe  Luxe Auto Gel Eyeliners in 04 Choco Brown and 07 Champagne
A'pieu Full Of Nature Mascara
Awesome Aqua Radiance CC Cream Complete Care Base, universal shade
Bbia Pigment  in 04 Sweet (there are two other shades which you can get)
Shara Shara Feminine Single Blusher in CR01 Soft Coral (there is one other shades which you can get)
Secret Key Sweet Glam Tint Glow in 02 Juicy Orange (there are two other shades which you can get)
I have been wearing all of it on
Read More
My personal lipstick  drawer is getting out of control. But I keep using the same products over, and over again. So last week I've decided to plan my "weekday lipstick wardrobe" in advance. Here are the five products I've chosen:
BECCA Ultimate Matte Lip Colour in Eloise (review and lip swatches)
This is the lightest shade of all and the only matte formula from the selection. Eloise is a beautiful baby pink that suits any look, just make sure that your lips are in a great condition, as otherwise it may enhance the dry patches.
Rouge Bunny Rouge Sheer Lipstick Succulence of Dew in Murmurings (review and swatches)
I have been loving this lipstick recently,  it feels extremely comfortable on the lips, hydrating and moisturizing. Plus it gives
Read More
Never underestimate the power of a good base! Today I want to show you a really great one - Instant Light Eye Perfecting by Clarins.
Why do I like it?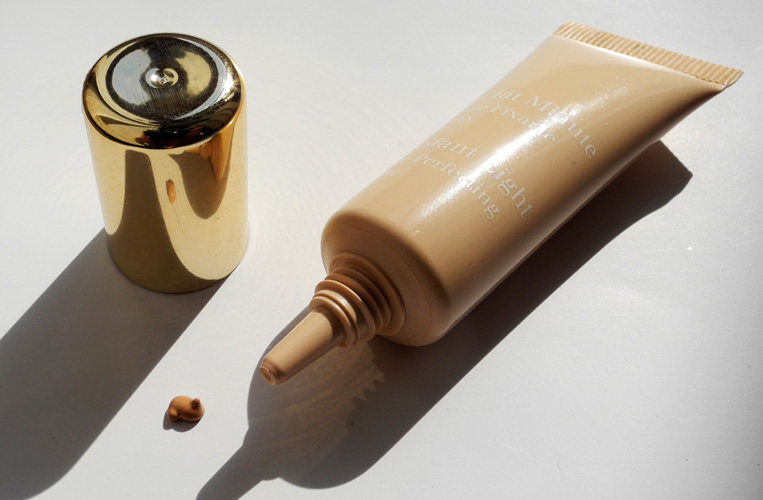 As the name suggests, it instantly evens out the eye lids. And I truly appreciated the effect when I was doing the makeup on a  client who had really a lot  of blue veins showing through. This products created a perfect canvas to begin the work with.
The formula smooths the skin, and makes the eye shadows stick to it better. Just make sure that you apply a thin layer and spread it out evenly. That makes the eye shadows last a lot longer without
Read More