I did a post about relatively subtle peachy coral makeup and since it got a lot of views, I've decided to do one about bright orange.
I am not exactly the biggest fan of bright orange (on myself); I prefer fuchsia, so I was surprised to see how many products I have. So I've decided to feature only four, like last time: for lips, eyes, cheeks and nails.
So here we go:
Inglot Nail Enamel 949
I absolutely adore this nail polish! I have several different Inglot shades and this one is the best, it brightens up even a dull outfit and lifts the mood. In fact, I wore it last week and got a lot of compliments. See it on the nails here.
Clarins Rouge Prodige Lipstick in 118 Clementine
I personally can wear this shade only in summer when I get some tan, as it's not the best choice for my light cool toned skin but with some tan, it's amazing. Keep the rest of the makeup minimum and add Clementine for a
Read More
I received several items from the Illamasqua's SS13 makeup collection I'M Perfection and today want to show you one of the blushers.
It is  a Powder Blusher Duo (£26) in Katie (Candy Pink) and Ambition (Neutral).
Although I love cream blushers more, and I do adore the brand's Rude, I like Illamasqua's powder blushers, as well. I have actually featured one, in Allure, already.
Here is how the duo looks like, I love the sleek package and the big and handy mirror inside.
Illamasqua powder blushers are very pigmented, so you will need a tiny amount of the  product. They are also smooth and not chalky, which means that it's easy to blend the product into the skin.
As for these particular shades – Katie is a light  baby pink, it should look awesome on fair skin tones and may look ashy on medium/darker skins. As for Ambition, it is a
Read More
I am sure you already know that I am a huge fan of cream blushers
So today I want to tell you about a recent favourite – Rouge Bunny Rouge Blush Wand Cheeks in Bloom in Rubens.
It was actually a part of my January favourites and one of the most used blushes this winter in general.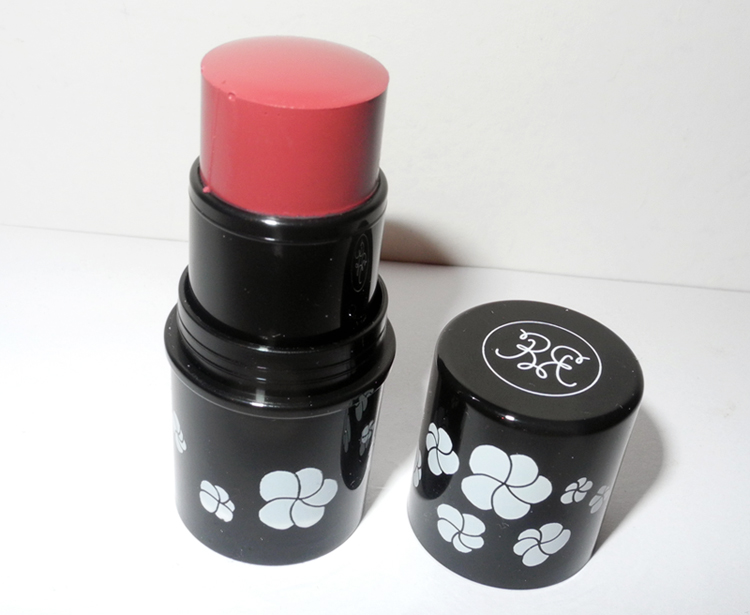 I like the cute flowery design and the small package that is easy to take with you. One more thing that I enjoy is a nice subtle  fruity scent. Moreover, I think it's cool how these were named after the great artists.
As for the product, it's really lovely, as you would expect. I know that some of you are afraid of cream blushers (I am judging from the comments), so this one is a great option to start with. It is definitely foolproof, as all you need to do is swipe it on your cheeks and blend with your fingers. You can also
Read More
A girl can never have too many blushers…
That's probably the story of my life. I love a good blusher and, although I am a fan of high-end  blushers, I have to admit that some high street brands offer very decent blushers, as well.
I am personally a big fan of Max Factor cream blushers, they are brilliant!  I also want to try Revlon, plus Bourjois are bringing out cream blushers this year.
Speaking about affordable blushers, meet MeMeMe Cherub's Blush Cheek & Lip Tint.
A cheap, it's only £5.50, tint for lips and cheeks?! Yes, indeed!
It is a beautiful berry-ish red which works amazing for perking up the whole look, it instantly makes you look fresher and healthier,  know what I mean?
Just make sure that you prep the skin! Especially the cheek area, as
Read More
Here is round-up of the gorgeous Benefit Cosmetics' tints.  I am a huge fan and I really enjoy using them on myself and others.
All three provide a long-lasting staying power and natural looking effect, which I love, of course. I don't really use these on the lips but do love them as blushes, a lot.
Posietint and ChaCha Tint have a gel-like formula and finish and Benetint has a watery finish. The trick with all three is to work quickly until it is set, as you won't be able to blend it otherwise.
My personal favourite
Read More