After Rouge Bunny Rouge changed the nib of my all-time favourite Raven Glaze Lacquer liner a quest for a new option began. And, although I like using really thin pen eye liners (or gel ones) on others, I am very particular about the ones I use on myself.
I have been loving ArtDeco Long Lasting Liquid Liner 01 a lot but it was time to get something new so I purchased Revlon Colorstay Liquid Eye Pen about two months ago.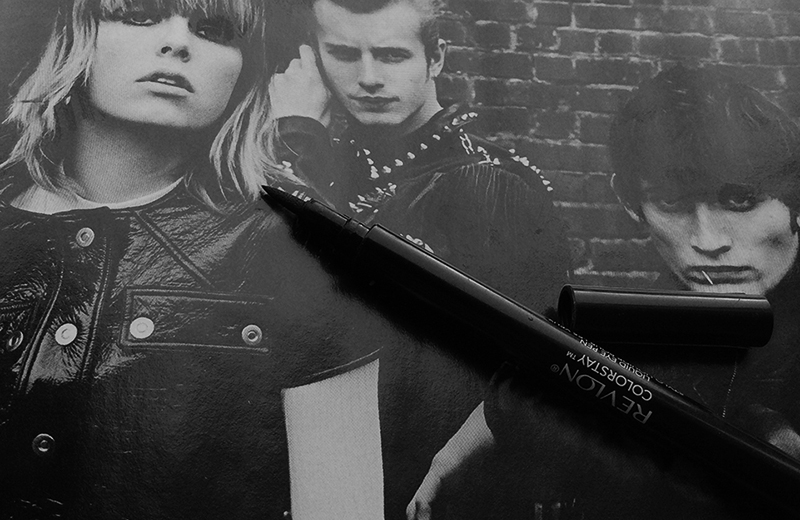 And it is a good liner, I have nothing bad to say about it. I did enjoy using it on a daily basis. It stayed on for the whole working day without smudging (my eye lids are not oily), the liner was very easy to apply and it did not drag the skin.
I only wish it
Read More
I was browsing Makeup4all the other day, and stumbled across this post from 2010. The point was to choose only three products I could use for my makeup. I was actually surprised by my choices, so thought I would do the same thing six years later.
So here is what I would go for and why:
Eye liner (ArtDeco Long Lasting Liquid Liner 01 Black)
I just have to have some kind of definition for my eyes, black liquid eye liner or a brown eye pencil, or even some eye shadows. But if I could use only one product- that would be this. These days I am loving ArtDeco, but there are lots of other nice ones I like.
Mascara ( Max Factor Voluptuous False Lash Effect Mascara, review coming later)
Read More
Since I use eye liner almost on a daily basis, I have very high demands for it. I have been using Rouge Bunny Rouge for years, until they've changed the nib.  After considering different options: reading reviews and swatching in stores – I've decided to try ArtDeco Long Lasting Liquid Liner. 
I like this German brand a lot, their products are always high quality and  are not expensive.
And this liner is absolutely brilliant! I have been using it since February non-stop, it was even in my monthly favourites, and want to share my impression.  Easy to use, this is the exact nib I was looking for, I personally don't like those ultra thin ones. The colour is ultra black and intense. The formula is great, it glides on like a dream without dragging the skin.
Read More
My favourite beauty product over the holidays was definitely Illamasqua's Ore pigment, a glittery bronze which is so-so gorgeous, I highly recommend. But, besides the shimmering eye shadow, I've re-discovered some of my festive-appropriate eye liners. And my top two were:
Rouge Bunny Rouge Quartz Eyeliner Devotion Ink in Tanzanite Essence (review and swatches)

Illamasqua Precision Ink in Wisdom (review and swatches)
They are just  extremely beautiful. Both are easy to control, have a gorgeous sparkling effect and nice pigmentation.  Wisdom is described as
Read More
Considering  that it is Spring, even I wanted to incorporate some colour in my look. And by colour I mean navy and emerald, not pink and orange.
I did not buy a new nail polish in ages, somehow I couldn't find the shade that would stand out to me. But when I saw Rimmel's Lycra Salon Pro Nail Polish,  411 Navy Seal, I knew that I had to get it. It is such a gorgeous muted dusty navy blue. I love my  blue nail polishes and somehow didn't have such shade in my collection, so I am very happy to have it now.
Have been wearing it on my nails for the last week, so expect the nails of the day soon.
It goes perfectly
Read More