If you  follow me on Instagram, you have already seen this photo of Rouge Bunny Rouge products that I was sent some time ago. And I want to start the series of reviews with the matte eye shadows, as the brand's eye shadows have a cult status already, and a lot of you often ask me about them.
I actually already have a shade in Blackpepper Jay, and here are:
SWEET DUST SERIEMA, "semi-opaque cool dusty mauve taupe"
BASHFUL FLAMINGO, "semi-opaque pale powder-pink, looking ultra natural and fresh on the eye"
Bashful Flamingo is a great under-the brow highlighter to make your eye brows more groomed and defined, it is also a great shade to be used all over the lid to even out the skin tone. It works as a perfect "base" for other shades.
Sweet Dust Seriema is a
Read More
I have two products from Bobbi Brown's Illuminating Nudes Spring collection to show you. Sheer Lip Gloss in Almost Peach and  Sparkle Eye Shadow in Golden Peach.
 Sparkle Eye Shadow in Golden Peach
I really like Bobbi's eye shadows in sparkle formula, and I use my Black Chocolate one pretty often. I think this is just the best eye shadow type to use for a night out, it looks absolutely gorgeous in the  artificial light, the sparkles are truly beautiful.  In the day time, it may not be appropriate for an office work if you layer it all over the lid but would be great for adding just a bit of dimension in the center of the lid. Also, it looks a lot more subtle in the day light.
And the formula is smooth and not gritty at all, I think they've nailed it.  If there is a shade that you like – I would
Read More
Recently I have posted about the top three affordable new makeup launches that caught my attention. And Max Factor actually kindly sent me their new eye shadows to try out.
They have already made an appearance on my Instagram, and now it's time for a detailed review.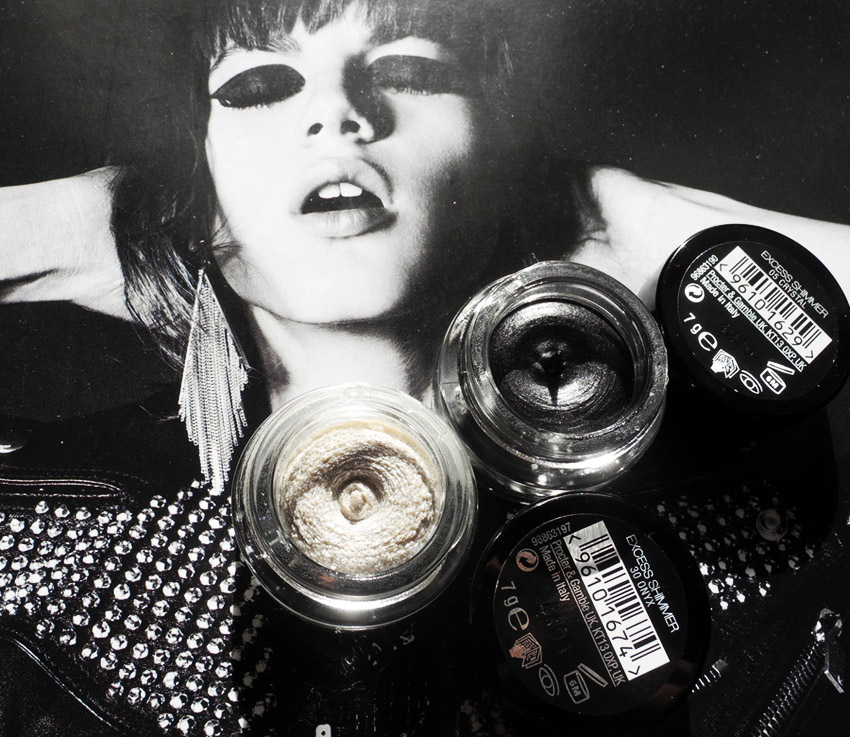 And, let me tell you, these eye shadows are absolutely brilliant!  I was a bit worried that with the name Excess Shimmer it could be an overkill (not a fan of too much glitter), but it is not – spot on, in fact!
The brand describes the  texture as "3D silicone gel", and it does feel like a light mousse-y gel  texture (the only similar product that I have, is my favourite cream eye shadow by New CID) which is foolproof.
You can even use the product with your finger and gently blend all over the lid.  The formula is pretty unique, you can sheer it out, or add layers for a more intense effect.
As for the look, yes it is quite shimmery, but it looks pretty!  It never is flat, but instead, gives dimension, and reflects  the light beautifully.
You can also
Read More
I know that a lot of people were  waiting for the review of Clarins Ombre Matte Eye Shadows, but I wanted to take my time, and test them out properly. And, finally, I am ready to share my impression.
This Autumn the brand released 6 shades of  what they describe as "new generation cream to powder eye shadows":01 Nude Beige, 02 Nude Pink, 03 Taupe,  04 Rosewood, 05 Sparkle Grey and 06 Earth.
These come with a signature red Clarins packaging, in a cute lightweight plastic jar with a golden lid on top.  Despite the fact that it is not glass, the products still looks high-end.
So what about the formula?
I'd describe it as a very well pressed creamy powder. The finish is matte (at least in the shades that I have), so they look very natural on the eye lids.
It is
Read More
Today I want to show you a very special, and, dare I say, magical product from Rouge Bunny Rouge. Their first eye shadow palette –  Raw Garden in Chronos. I know that the brand is really proud of their new creation, and they should be.
It is truly amazing! Let's take a look.
You get five limited edition and exclusive shades with a bird pattern on top. They come in a sleek black palette with grey and red floral motives and birds.
Here is a close-up of the shades. I have included a high quality  photo, so you can click on it to see the details:
Read More