Remember this photo with the most gorgeous plummy shades? I've decided to write about the lip product in more details, as it is truly wonderful.
And it is Bourjois Color Boost Glossy Finish Lipstick in 06 Plum Russian and I have been wearing it a lot!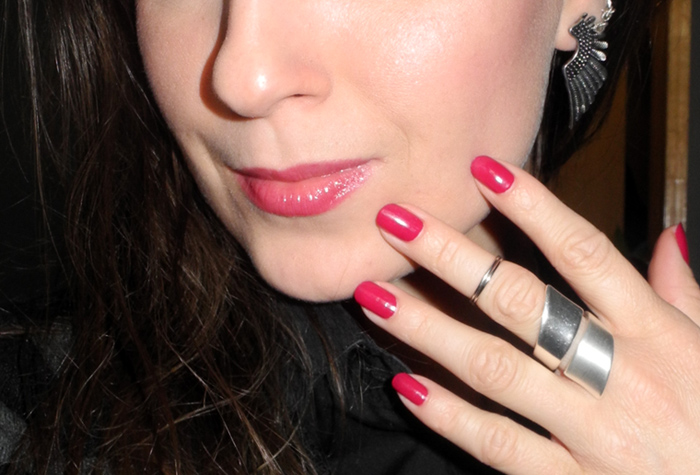 On the photo above it is actually used rather lightly but you can easily build up the shade and make it more intense which is perfect for the Winter season.
I like the fact that the formula is glossy and it feels light and moisturizing on the lips, even when I have some dry patches, they are not horribly enhanced, as with some lip products.
Here is how it looks like swatched on the skin. Glossy Finish is a
Read More
Although I do love my luxury products, this week I've been obsessed with two of my latest purchases from high street. The thing is that I did not even plan to get those, but saw them, liked the shades and had to pick them up.
My newest lip love is Bourjois Color Boost Glossy Finish Lipstick in 06 Plum Russian.
Such a gorgeous shade and finish, it looks very glossy and beautiful on; feels light and moisturizing. On the photo below  I am wearing it very lightly, you can get a  much more intense shade, which I love for evenings.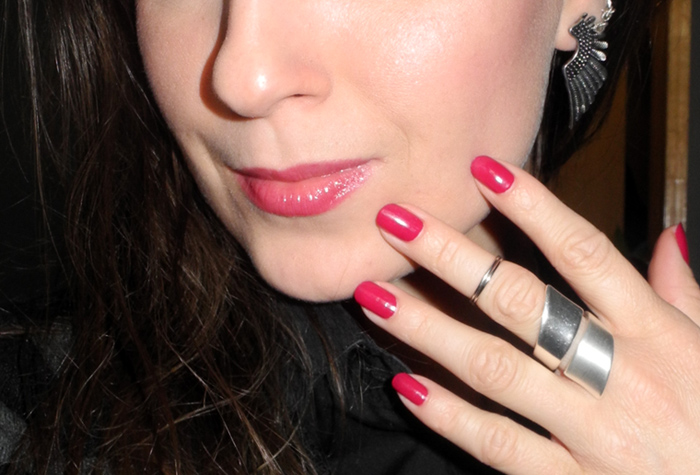 As for the nail polish, I am
Read More
I already did a preview of the  Ellis Faas Hot Lips, and here I have two (out of nine) shades to show you.
They come in a hot pink packaging which is similar to the shade on the model's face from the promo.
Inside you get a signature Ellis "bullet" packaging.
But what about the product itself, what is so special abut this new formula?
Let me tell you – it.is. amazing!
You get an uber pigmented  and  very long lasting lip product (liquid lipstick? hybrid of a gloss and stain?).  You literally need the tiniest amount to get a full-on colour that applies evenly and  smoothly.  And it stays on for hours, survives teas and
Read More
Today I want to tell you about the lipstick which I have already mentioned a few times  – BECCA's Ultimate Matte Lip Colour.
I have a shade which is called Eloise, and is described as a ballet pink by the brand. I would say that it's a pretty every day neutral pink. This is my kind of nude-ish lipstick, as I don't do actual nudes,  they make me look dead.
This lipstick comes in a sleek silver tube which is chic and elegant, in my opinion. Plus it is  travel-friendly.
The formula is promised to be hydrating, wax-free and enriched with vitamin E and emollients, creamy,  with ultra
Read More
Utopia look from Rouge Bunny Rouge made me realize that  I never wrote about one of my favourite products from the brand – their Sheer Lipstick Succulence of Dew in Murmurings.
It is interesting how I have been wearing it paired with Marco lip pencil, which I really love and have already written about, just like in the latest look, which Rouge Bunny Rouge suggest for Autumn.
I have already reviewed Sheer Lipstick Succulence of Dew lipstick, but in the other shade, so I won't repeat all the things that I've said, since you can read all the details. In a nutshell, it is a lovely lipstick which feels comfortable  and
Read More