I wanted to buy Inglot's Duraline for ages, and I finally did it last month!
What is it exactly? The brand describes it as a " silicone polymer forms a breathable film while this waterless clear liquid transforms any powder into an intense easy to apply liquid."
It sounds like a must have for any make-up artist or beauty lover, as the possibilities are endless. But does it really work?
I wanted to buy it mostly to
Read More
I am sorry that there haven't been that many updates recently, as work and live got into the way. But I promise to post, as I usually do, when I get more free time.
And here is just a quick update from me, it's a photo from my Instagram actually.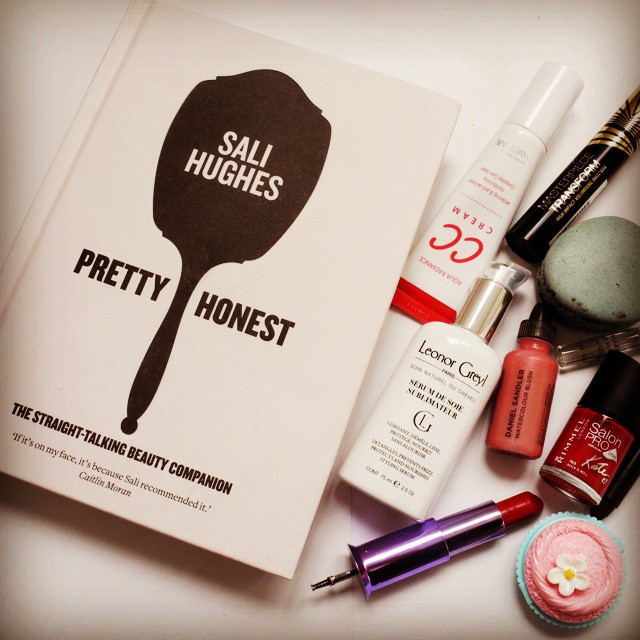 I am currently reading Sali Hughes' Pretty Honest  book which
Read More
I featured a MeMe Korean Beauty Box recently, and promised a detailed review of a cult product - Sweet Glam Tint Glow.
After using it for several weeks, I can totally see why it is loved by so many. First of all, it feels amazing on, hydrating, moisturizing and weightless at the same time, it definitely helps to improve the overall condition of the lips.
Besides that, it changes the colour with time, and looks different on everyone. I have the shade which is called 02 Juicy Coral (there are also  01. Baby Pink and 03. Fuchsia Purple available).  Right after the application it looks
Read More
I am a huge fan of Rouge Bunny Rouge's Flawless Face Powder Precious Velvet and had high hopes for their newest powder  which I was given to try – DIAPHANOUS Impalpable Finishing Powder.
First of all, I have to mention the great design,  the sifter keeps the powder in place,  and as the result you don't  waste any, and it doesn't get all over the place. And of course, you get a signature Rouge Bunny Rouge pretty packing with  floral motives.
As for the powder itself – it is kind
Read More
I have posted about my first experience with MeMe Korean beauty box back in October. And this month I have actually received a new box, called 39 Cafe Edition, which made me very excited, as well.
So I thought I'd share the contents of this one. And of course, in the future, I will review  the products that stood out for me. But right now I am looking forward to trying the donkey milk lotion, sheet mask and a pink lip balm.
Of course, the cutest product is the Holika Holika Dessert Lip Balm. I've got the shade 05 Plum Pink Cupcake which smells divine, and looks too cute. I am lucky that my 5 years old cousin hasn't seen it yet.
Cleomee Anti-Wrinkle Donkey Lotion sounds promising, too, I am currently using the donkey milk soap I've bought it Greece, and it's just the best, dry skin saviour.
Pure Simple Original Mask Sheet , apparently it
Read More