Although I do love my luxury products, this week I've been obsessed with two of my latest purchases from high street. The thing is that I did not even plan to get those, but saw them, liked the shades and had to pick them up.
My newest lip love is Bourjois Color Boost Glossy Finish Lipstick in 06 Plum Russian.
Such a gorgeous shade and finish, it looks very glossy and beautiful on; feels light and moisturizing. On the photo below  I am wearing it very lightly, you can get a  much more intense shade, which I love for evenings.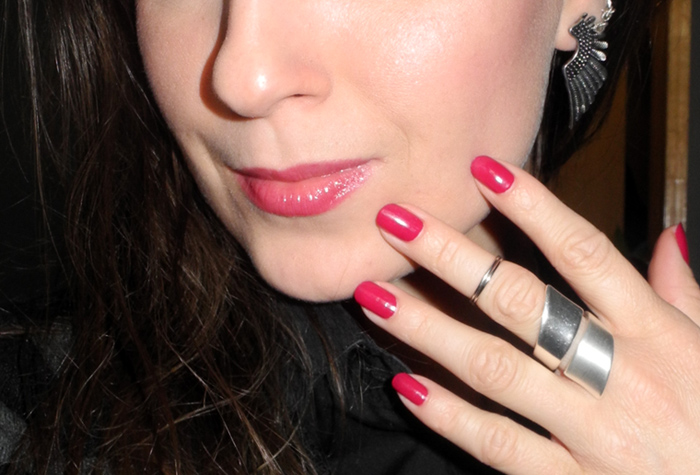 As for the nail polish, I am
Read More
It seems that when it comes to rose scent, there are those that love it, and those who really don't (hate it, almost), but not than many are indifferent.
I am personally among the first group, I am a fan a good rose scented product.  And although, there are tonnes on the market, there are not so many that I can't live without.
So far, I can only think of  two rose beauty products, that made the cut.

Jo Malone Red Roses collection. O.M.G.  I have a candle and
Read More
When it comes to hair, often girls that have curly hair straighten it occasionally, and girls with straight hair love getting curly hair style from time to time.
I personally have  very straight hair, so I've decided to get myself a curling wand (it is nice to have a different hair style once in a while), which I've purchased over a year ago, but somehow never mentioned it here. But, with holidays just around the corner, it seems like a perfect time for a feature.
The one that I have is called Remington Keratin Therapy Pro Curl CI8319.
I actually wanted a curler with a wider barrel, but I was so impatient and, I remember, that I wanted it straight away, so I've got this one, which is 19mm. But I actually like the curls that it creates when they loosen up a bit. At first they look a bit  doll-like for my taste.
The tool looks
Read More
I've been buying a lot of beauty and grooming products lately for my family and friends, as Christmas presents.  Obviously, I won't show anything here (Not that they are my avid readers, but who knows), but I will shown you the latest beauty related products that I've got for myself.
And these are very sexy products
But, you know, we all need those kind of things…
Melvita Purifying Roll-On Deodorant 50ml, £10.50
I won't get into details ,but I have very sensitive armpits,  so I though that it was about time to get a different deodorant. So I've asked for options on Twitter, and
Read More
I love such things as scents and music, as they help to evoke memories, and it's almost like you can feel the same emotions and "re-live" certain events that happened in your life… It is one of my favourite thing, ever.
This is why I treasure my Yves Rocher Mure Sauvage Eau de Toilette so much. I have got it as a Birthday present from a very dear girlfriend five or even six years ago, and I still have my bottle. Now they have a different design.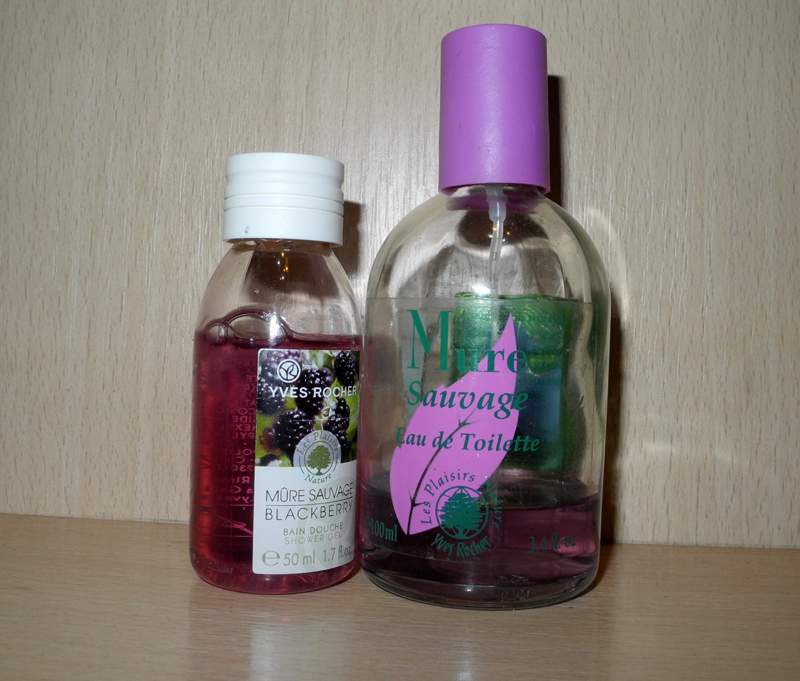 This fragrance is, obviously, nothing complicated or long-lasting, but that doesn't matter. It makes me smile whenever I wear it. Plus I
Read More