Happy St. Patrick's Day
This year I've decided to celebrate St Patrick's Day properly. I am wearing my Guiness t-shirt and green jeans.  I know, I know. And also green eye shadows and nail polish. And, yes, I am also going to the party this evening. Bring it on!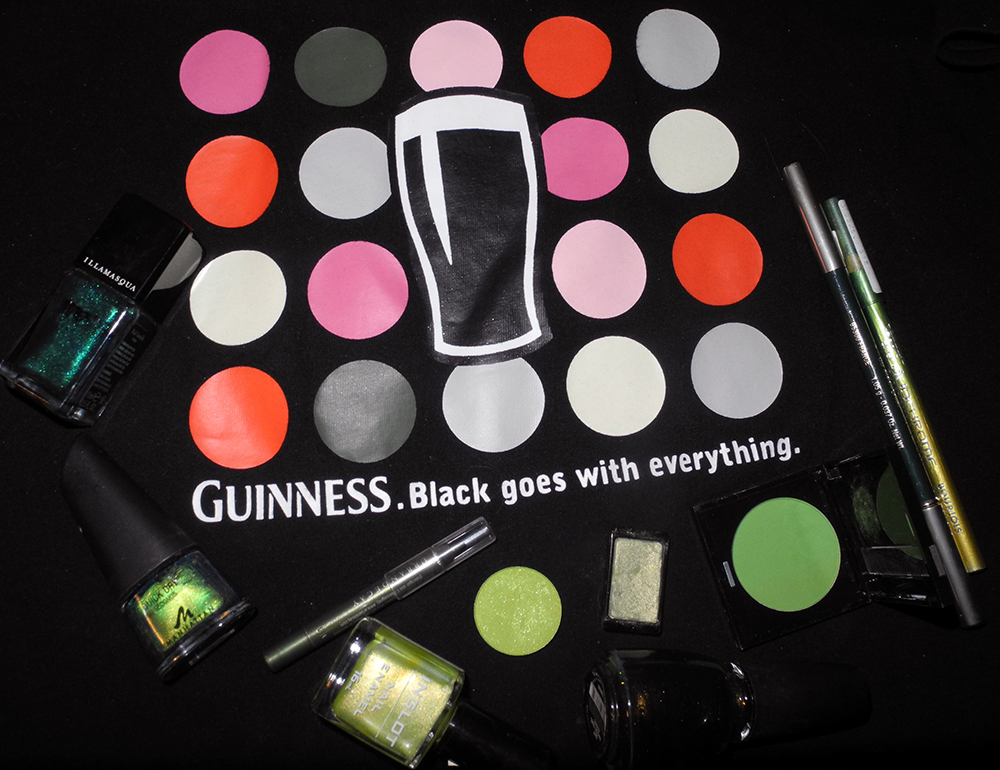 Since it's all about green, I thought I'd share my favourite green nail polish – Illamasqua Viridian, and eye shadow – ArtDeco 247.