Wow, this is something to get really excited about. Makeup book from Ellis Faas ! She is a genius so this must be a real eye candy.
I love how this book is described, so I will just leave you with the official promo release:
"It is typical of the art of ellis faas to question and destabilise the rules and expectations of the beauty industry, to explore definitions and push boundaries of beauty.
While adopting traditional tools and techniques of the trade, she attempts to transcend the industry's restrictions, the idealised sense of perfection and the tendency towards global uniformity.
To this end she makes use, in turn, of visual
Read More
How absolutely gorgeous is the new design of the Nails Inc? So chic, classic and sophisticated. And the gel effect formula is great, too. And their collaborations with Victoria Beckham and Alexa Chung are pretty coo, too.
Here is actually a preview of the mini set for SS15 (this is not the same design, as their regular polishes, FYI).
The shades are:
Read More
I was a bit obsessed with the idea of this hair style. It looks so amazing on Jessica Chastain in the film (The Disappearance of Eleanor Rigby) but there is just no way I can make it look as in the film. I still have a lot to learn when  it comes to styling my hair.
But I wanted and needed a change so badly (at least 10 cm of my hair were not in the best condition) – that I just went for a bob instead, as I this was my style for years in my mid teens, so I have an idea on how to style it.
I have been experimenting with different volumizing products, and here are two that I really love and use religiously:
Sacha Juan Ocean Mist (detailed review)
This is basically a
Read More
Here is a preview of YSL's Summer 2015 makeup collection which includes new cream metallic eye shadows, new formulas or glossy stains and pop water nail polishes.
And here is a cool photo with Cara Delevigne in white on a red background.
The products are:
Rouge Pur Couture – Vernis à Lèvres Plump Up Glossy Stain, $36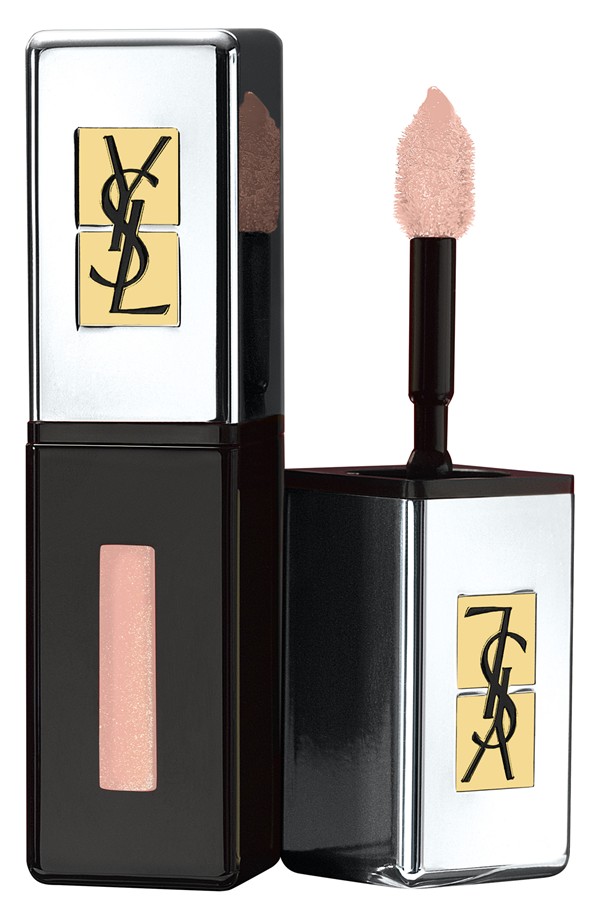 " The invigorating, hydrating formula is enriched with hyaluronic acid and gives your pout a fuller, more voluptuous shine that lasts up to six hours."
Pop Water – Vernis à Lèvres Glossy Stain , $36
Rouge Splash
" Pop Water is formulated with water brilliance, providing 10 hours of hydration and a translucent pop of color. Its applicator features a unique slanted tip and short soft bristles that allow flawless application and perfect precision."
The shades are: 201 Dewy Red, 202 Rouge Splash, 203
Read More
This year I've decided to celebrate St Patrick's Day properly. I am wearing my Guiness t-shirt and green jeans.  I know, I know. And also green eye shadows and nail polish. And, yes, I am also going to the party this evening. Bring it on!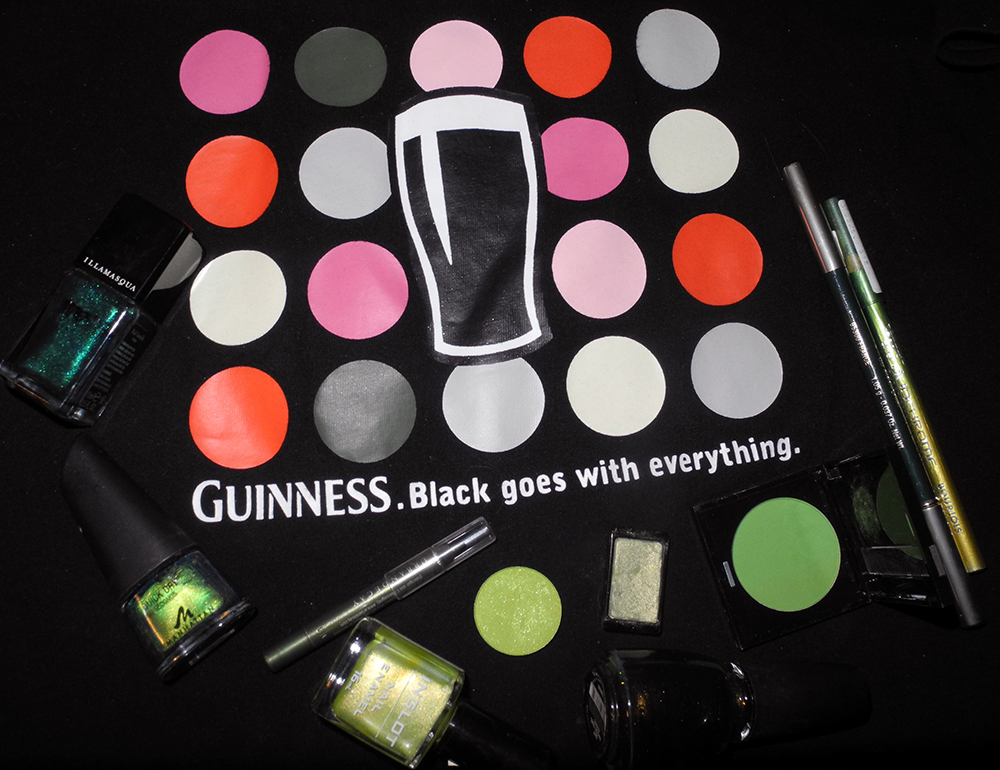 Since it's all about green, I thought I'd share my favourite green nail polish - Illamasqua Viridian, and eye shadow – ArtDeco 247.
Read More