Apparently, it's a National Lipstick Day on the 29th July. Please check out the feature I've written for Mode about my 7 lipstick picks.

Check out Must Have Lipsticks for Every Makeup Bag
Read More
I don't  write about style/fashion, as I don't really follow the trends and usually wear very simple clothes, and a lot of black… (Here is my Pinterest "style" board )
But I thought it was worth mentioning my summer essential – denim shorts. I have been pretty much living in this pair. They go on so well with everything, and by everything I mean:  black, white, red, burgundy and stripy t-shirts and tank-tops.
Above you can see the kind of denim shorts that I like, a bit distressed (cut off) blue ones from Diesel.  I honestly
Read More
This Tom Ford's AW15 makeup look is my absolute favourite, I remember how much I loved it when I saw it over at Mary Greenwell's Instagram for the first time. She is  a genius, I tell you. The thing is that you can actually already buy the cream eye shadow which is new; the other products used are a part of a permanent line.
Besides that, there is a new base collection called Flawless Face with two primers, two highlighters and 8 shades of foundation/powder compacts.
Skin Illuminating Powder Duo, $84
Read More
I have a slight obsession with cool-toned shimmering lip glosses, the sadly discontinued Guerlain's KissKiss Gloss in 800 Crystal Pearl has to be my favourite gloss in the World.  I am actually always on a hunt for a good dupe. Plus, despite having tonnes of lip products, this is the kind of lip glosses that I manage to use up.
This is why I had to pick up new L'Oreal Glam Shine in Dazzle 201 Sparkle Shower. By the way, there are tonnes of gorgeous shades and several finishes in the line, so they are definitely worth checking out.
And this gloss is really nice, it feels great on the lips, moisturizing, non-sticky or gloopy at all. I also like the applicator (similar to YSL) which "hugs" the lips and helps with the application. While this shade is quite forgiving that may be something useful with darker and brighter colours.
I also have to mention a
Read More
Regular readers know that BECCA is one of my favourite beauty brands ever, their releases are always spot on! Here is a preview of the brands newest offerings.
Ombre Rouge Eye Palette, $40
Five matte eye shadows with warm and cool undertones, infused with green coffee oil, can be used wet or dry.
Ultimate Full Lash Perfecting Mascara, $25
"A mascara with double the brush for twice the lash volume." The dual-bristle brush and the formula of the mascara give your lashes length and volume.
Luminous Body Perfecting Mousse, $34
Now, this is a genius product. According to BECCA, it is a skin perfector that "conceals imperfections and seamlessly evens skintone with subtle radiance and true bronze color."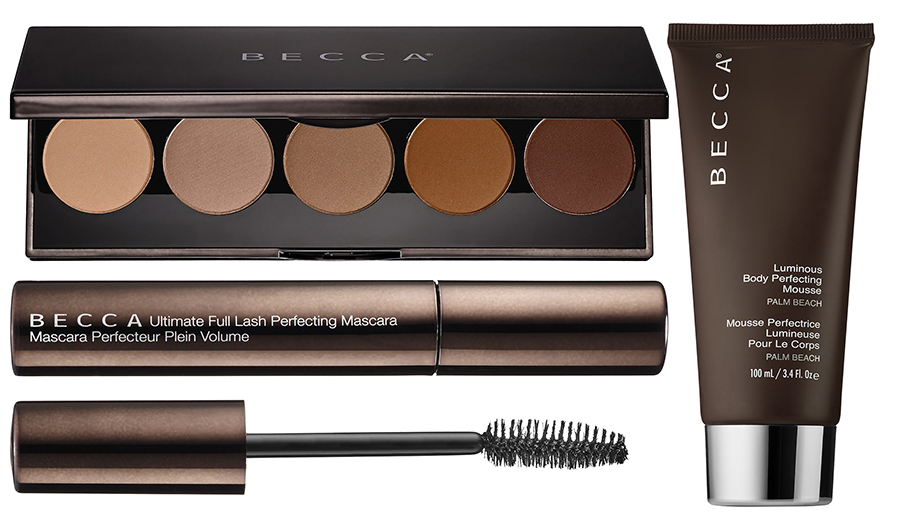 Shadow & Light Brow Contour Mousse, $25
Read More