I am sorry that there haven't been that many updates recently, as work and live got into the way. But I promise to post, as I usually do, when I get more free time.
And here is just a quick update from me, it's a photo from my Instagram actually.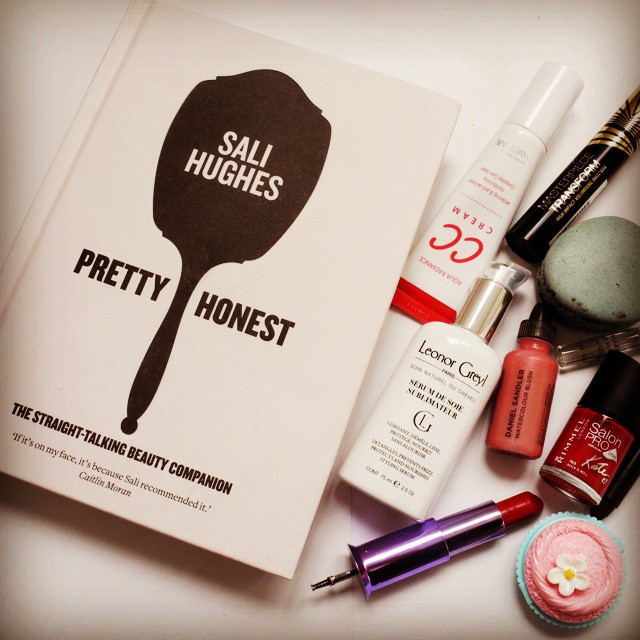 I am currently reading Sali Hughes' Pretty Honest  book which
Read More
I have been browsing  Pinterest (You can follow me here) a lot lately looking for inspiration. And here are some images that caught my attention, in no particular order.
Unfortunately, I don't know the original source.
I am not the one for glam and glitter, but this image – I love, it sets me in the mood for a New Year's party!
L'Express Styles October 2014. I used to underline my lower line all the time in my late teens/early twenties. Not this dramatically, of course… Such a beautiful and fierce look. Need to re-create it for an appropriate occasion.
I've been having a thing for veils and flowers in hair lately. Need to get something for myself, I think. With such an
Read More
It is the time of the year when a lot of brand and retailers s are bringing out their Advent Calendars. And, while when we were kids, sweets would do, as grown-ups we want something luxurious and chic.
Something like this Beauty Advent Calendar from Liberty London. It is like a beautyholic's  dream came true.
Inside you get products from such brands as:
Read More
I featured a MeMe Korean Beauty Box recently, and promised a detailed review of a cult product - Sweet Glam Tint Glow.
After using it for several weeks, I can totally see why it is loved by so many. First of all, it feels amazing on, hydrating, moisturizing and weightless at the same time, it definitely helps to improve the overall condition of the lips.
Besides that, it changes the colour with time, and looks different on everyone. I have the shade which is called 02 Juicy Coral (there are also  01. Baby Pink and 03. Fuchsia Purple available).  Right after the application it looks
Read More
I am a huge fan of Rouge Bunny Rouge's Flawless Face Powder Precious Velvet and had high hopes for their newest powder  which I was given to try – DIAPHANOUS Impalpable Finishing Powder.
First of all, I have to mention the great design,  the sifter keeps the powder in place,  and as the result you don't  waste any, and it doesn't get all over the place. And of course, you get a signature Rouge Bunny Rouge pretty packing with  floral motives.
As for the powder itself – it is kind
Read More