Kevin Aucoin's Bloody Gorgeous set is…. Well, let's face it, it's bloody gorgeous! Those vampy lips and nails are to die for. In fact, all six products are. They are said to be the brand's most iconic ones. And this is definitely a timeless and elegant beauty.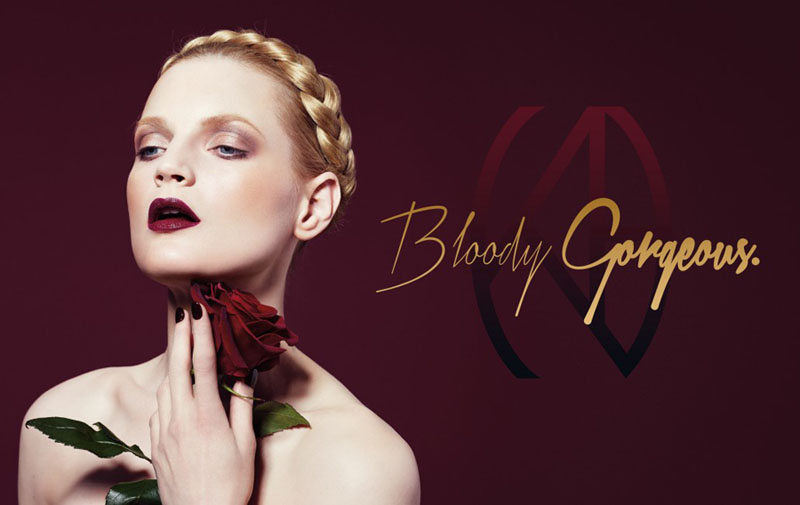 And we are talking about:
Read More
If you follow me on Twitter, you know that I am on a mission #BeautifulHealthyHair. I have already spent a lot of effort (and money) on that, and I can definitely see the results. My hair dresser agrees, which makes me extremely happy…
I was actually sent Pantene's Breakage Defence products back in Autumn, and decided to give it a try several weeks ago.This is the range after which you should experience 97% less hair fall. And I have shampoo, conditioner and hair strength tonic.
I have to say that my hair is in a much better condition, but it's due to a lot of factors (I should probably write about my experience in several weeks), but I do like this range. If you are looking for an affordable and nice hair products – these  are worth considering.
Shampoo smells really nice, washes the hair throughly, and there is no need to wash it after a day, which I absolutely hate, and which often happens to me with cheap(er) hair products. I think this is one of the best shampoo in this price range that I have tried.
Conditioner is
Read More
Who doesn't love OPI's nail polish collections inspired by a certain place? This time the brand brought out 12 shades with Hawaiian mood. Can I be there now, please?
As usual, you get those cool names, beautiful shades and a great formula. What is not to like?
That's Hula-rious!, This pastel mint green makes me dance with joy!
My Gecko Does Tricks, Being bright and pearly green is just one of its talents.
Do You Take Lei Away? On second thought, I can't wait – I need this creamy nude now!
Is Mai Tai Crooked? Get it straight – this fruity orange crème is fabulous!
Go with the Lava Flow, You can feel the heat shimmering off this golden red.
Aloha from OPI, Let's give a warm island hello to this bright creamy coral
Read More
Both Jo Loves and Jo Malone brought out some new  scents for Spring.
I am really loving Jo's new brand (Jo Malone is a part of Estee Lauder group now), and this new fragrance  White Rose & Lemon Leaves sounds divine. I really want to smell it…
'Just like a piece of porcelain, there is something so delicate about holding a rose in the palm of your hand. White Rose & Lemon Leaves combines the fragility of this beautiful bloom together with the familiar scent intensity associated with rose. This fragrance represents my most treasured and memorable moments.' Jo Malone MBE
"Perfectly balanced with subtle strands of citrus and the softest cedarwood, this fresh, elegant Norma Jean white rose has a unique depth that increases as it warms and settles on the skin."
Fragrance Notes: White Rose Oil, Lemon Peel, Rose Absolute, Petitgrain, Honey, Amber
The price is £95 for 100ml and £45 for 30 ml
As for Jo Malone, the brand just
Read More
Here are three new beauty releases for the cheeks that caught my  attention.
Bobbi Brown Brightening Brick, $46 from Neiman Marcus and £34 from Harrods.
Exactly the kind of product we need after winter. It adds colour and luminosity to the skin, according to the brand it has "a the warmth of a bronzer and the soft flush of a blush with a gorgeous, subtle glow."
Available in six shades:  Pastel Pink, Pink,  Coral, Cranberry, Tawny and  Pastel Peach.
Max Factor Creme Puff Blush, £8.99 from Boots and Superdrug
"Lightweight, baked formula contains finely milled, multi-tonal pigments that blend evenly, enhancing individual skin tones, for a truly natural, polished skin finish."
Comes in six shades:
Read More