Looking for a new bronzer? You can see some of the new ones here – summer 2016 launches.
But here are there options from Gueralain, Bobbi Brown and NARS that caught my attention.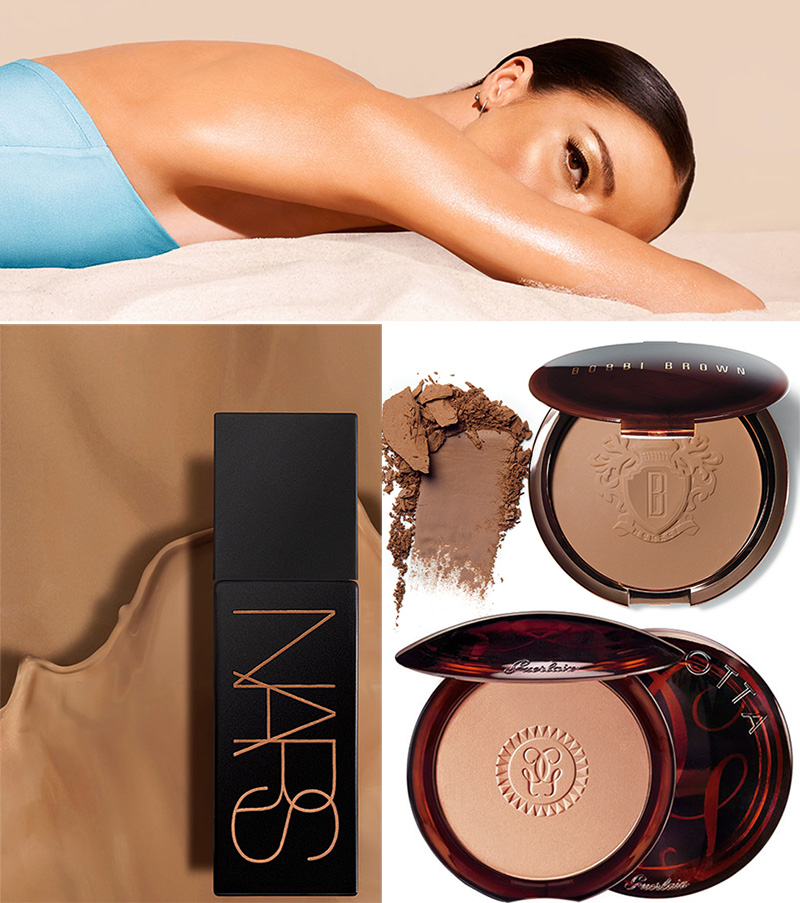 Guerlain Terracotta 2016 Original Bronzing Powder,  £36 from Harrods and $53 from Saks.
Cult  Terrracotta bronzers are out again! They offer  "an instant natural glow, at any time of year, in one quick, easy motion. Its formula, enriched with moisturising active ingredients, does not dry out the skin. It ensures long-lasting comfort. Neither too shiny nor too powdery thanks to an ultra-thin film which perfectly embraces all the contours of the face."  Shades: Golden Deep, Moyen Brun, Intense, Nat Blondes, Brunettes, Blondes (shawn),  Nat Brunettes and Moyen Blondes.
Bobbi Brown Face & Body Bronzing Powder, $48  Nordstrom
"A warm,
Read More
I've used at least three bottles of Garnier Micellar Water and tonnes of other affordable options (L'Oreal, Nivea and others) this is why I am ridiculously excited about the new Garnier SkinActive Oil-Infused Micellar Cleansing Water,  £5.99 from Feel Unique.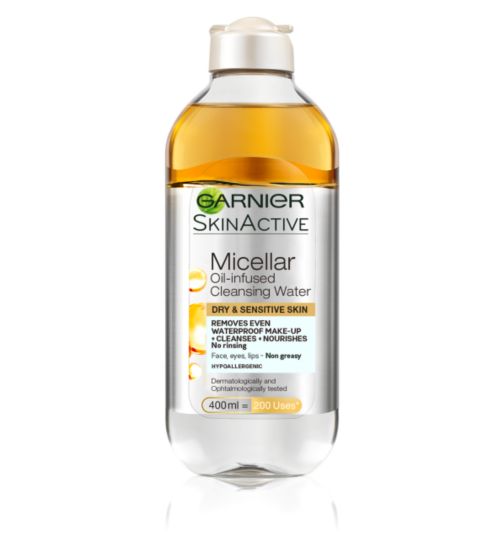 Described as: "Micellar Oil-Infused Cleansing water, for dry and sensitive skin. Cleanses and nourishes the skin. Removes even waterproof make-up. Non-greasy for face, eyes and lips. No Rinsing."  
Read More
Today I want to tell you about a wonderful book Hungry Happy Healthy by Dannii Martin. Why do I like it? Keep reading to find out.
The first thing you notice is a really beautiful design and gorgeous photos. I find that it is tricky to make food look delicious on the photos but HHH gets a big A+ from me for the photography.  After browsing it for  a while, I just had to go grocery shopping.
As for the contents, you  get a bit of everything. The author's story which I found very encouraging, and which is suitable for any life area, not just weight loss. Danii also gives some useful tips on how to re-organize your cupboards and how to plan your meals which I loved, as I just moved to a new place and am planning everything.
One more thing that I also appreciate is the fact that all the recipes are easy to follow and don't require hard-to-find and expensive ingredients. Even if you are not a master chef, you can totally make it work.  And it is not a book
Read More
Recently one girl I know asked me about budget friendly bronzer/blusher/highlighter palettes, and after searching for those for her, I thought I'd share with you, too, as these look absolutely amazing.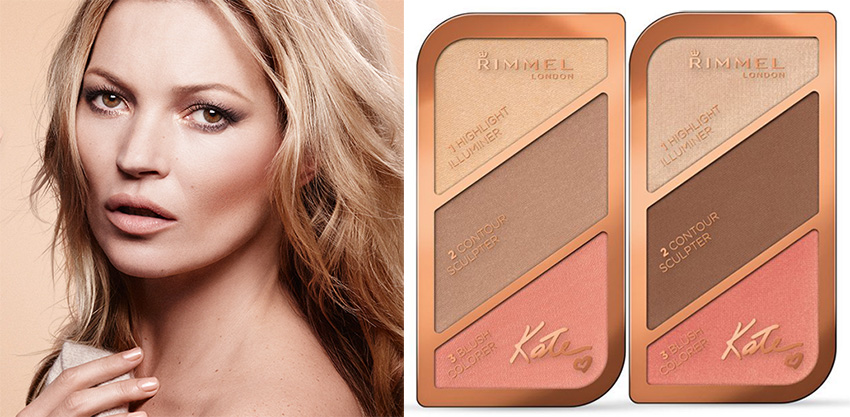 Rimmel Sculpting & Highlighting Kit designed by Kate Moss, £6.99 from Feel Unique
Soft shimmer powder to highlight the cheek bone, brow bone, centre of the chin and bridge of the nose.
Shading powder to contour the sides of the nose, jaw line and forehead.
Powder blush for colour and definition.
Maybelline Facestudio Master Contour, $12 from Ulta
Read More
There are more, and more summer makeup collections that are being available now. Today let's take a look at tarte's newest release – Rainforest of the Sea. All the products are already available from Sephora.
There are tonnes of new products: makeup, skincare and brushes.
 Wipeout color-correcting palette (LE),  $45
"An all-in-one palette to correct discolorations, contour and brighten skin. "
Rainforest of Sea Eye Shadows Palette, $34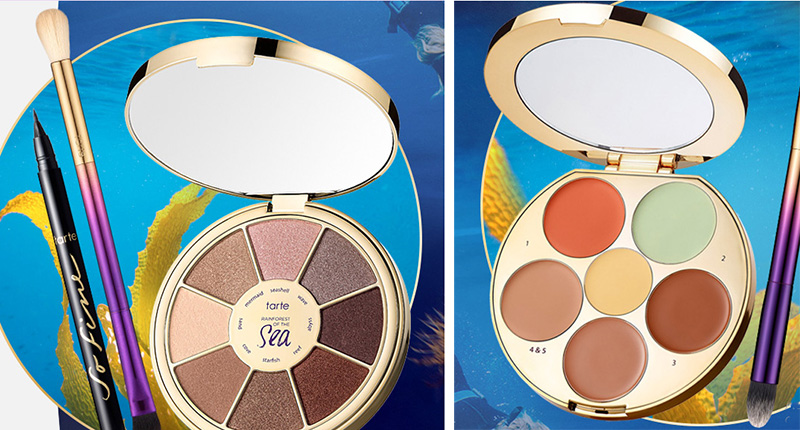 Rainforest of the Sea Quench Lip Rescue, $19
"A moisturizing lip balm in an array of sheer color shades. "
Rainforest of the Sea Drench Lip Splash Lipstick, $22
"A full-coverage matte lipstick with lip nourishing antioxidants. "
Shown are: Berry and
Read More