Well,   this photo is very self-explanatory,  here are some the  presents I've wrapped for my family.
I still need to pick up very few things for some of my friends but I am super organized this year, which is pretty awesome.
By the way, I may have got some things for myself, too, while I was shopping (like six rings, pair of earrings, some home stuff, and beauty, of course). So would you like to see that, too?
Also, I finally visited
Read More
Although I do love my luxury products, this week I've been obsessed with two of my latest purchases from high street. The thing is that I did not even plan to get those, but saw them, liked the shades and had to pick them up.
My newest lip love is Bourjois Color Boost Glossy Finish Lipstick in 06 Plum Russian.
Such a gorgeous shade and finish, it looks very glossy and beautiful on; feels light and moisturizing. On the photo below  I am wearing it very lightly, you can get a  much more intense shade, which I love for evenings.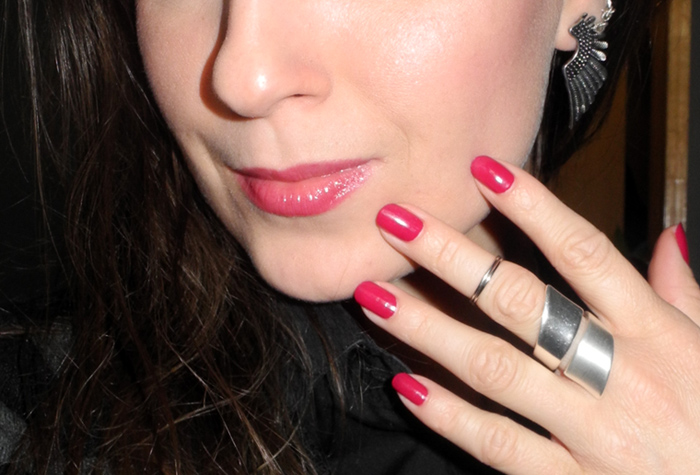 As for the nail polish, I am
Read More
Here is a preview  of Chanel's Spring 2014 makeup collection – Chanel  Notes De Printemps.
Face
Poudre Universelle Compacte
Le Blush Creme de Chanel
67 Chamade
69 Intonation, LE
Nails
Le Vernis
Eyes
Illusion D'ombre
Read More
It seems that when it comes to rose scent, there are those that love it, and those who really don't (hate it, almost), but not than many are indifferent.
I am personally among the first group, I am a fan a good rose scented product.  And although, there are tonnes on the market, there are not so many that I can't live without.
So far, I can only think of  two rose beauty products, that made the cut.

Jo Malone Red Roses collection. O.M.G.  I have a candle and
Read More
When it comes to hair, often girls that have curly hair straighten it occasionally, and girls with straight hair love getting curly hair style from time to time.
I personally have  very straight hair, so I've decided to get myself a curling wand (it is nice to have a different hair style once in a while), which I've purchased over a year ago, but somehow never mentioned it here. But, with holidays just around the corner, it seems like a perfect time for a feature.
The one that I have is called Remington Keratin Therapy Pro Curl CI8319.
I actually wanted a curler with a wider barrel, but I was so impatient and, I remember, that I wanted it straight away, so I've got this one, which is 19mm. But I actually like the curls that it creates when they loosen up a bit. At first they look a bit  doll-like for my taste.
The tool looks
Read More