Stila celebrate their 20th anniversary, and are bringing out a hot collection for all the fans! And I have to say that the products look properly luxurious, at least on the promos. Well done, Stila!
There are four eye shadows palettes with a different design and packaging colour, each contains 12 shades.
 Eyes Are The Window Shadow Palette  ($49)
"Since love grows within you, so beauty grows. For love is the beauty of the soul." -Saint Augustine
Soul: Light,Individual, Being, Kitten, Affection, Character, Thought, Heart, Peace, Vitality, Substance and Essence
The true work of art is but a shadow of the divine perfection." -Michelangelo
Body: Pink, Diamond, Topaz, Garnet, Rose, Quartz, Aquamarine, Emerald, Amethyst, Tanzanite, Midnight, Quartz, Moonstone, Sapphire and Black Diamond
The true sign of intelligence is not knowledge but imagination." -Albert Einstein
Mind: Brilliance, Instinct, Reason, Imagination, Observation, Thinker, Genius, Wit, Creativity, Understanding, Perception and Intellect
"Where the spirit does not work with the hand, there is no art." -Leonardo da Vinci
Read More
Lately I haven't really been buying that many beauty & makeup products because a) nothing really caught my eye, and I did swatch quite a lot products recently b) I want to save some money to afford more travelling this year.
This is why I've bought only two beauty products for myself this month, I did get some nice products for friends and family, though.
So what are those?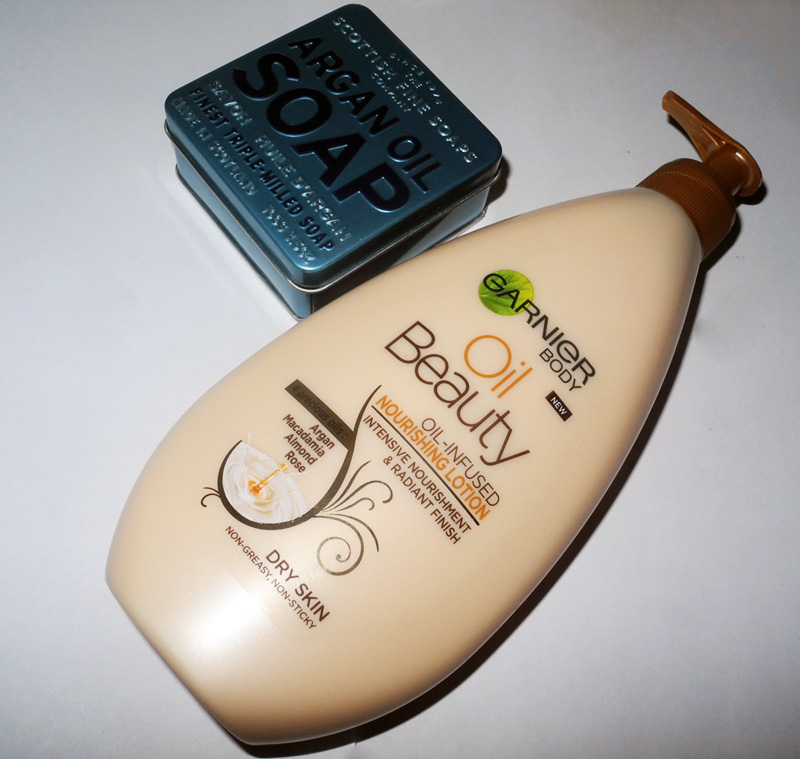 Garnier Oil Beauty Oil-Infused Nourishing Lotion 250ml (you can buy it here for £4.99)
I have a body scrub and an oil from this series and adore both, so thought  it was about time to pick up a body lotion, too. Garnier body creams are my favourite budget options for very dry skin, so I have big hopes for this one.
I have also picked up
Read More
I get a lot of requests for more personal posts and for more photos of myself…
Since I was away for two weeks (Yes, this is why I wasn't that active on Makeup4all's social media accounts, I just did not have time)  in Hungary to attended several seminars and studies ( nothing to do with beauty; but what I do in life, FYI) I've decided to try.
I thought that I'd show you a photo of the makeup that I took with me first. It is a lot more than any personal would need for two weeks. But to justify myself a) I wanted  to have options b) people often ask me for tips and mini-makeovers when they find out that I also do makeup in my free time.
Although I was always very tired, as I did have an intense program, spent more money than I should have,  managed to learn just about five Hungarian words, I absolutely loved my experience.  Not only I've had a very productive  time,  I also met some amazing people,  and somehow managed to find more time for sports, such as running and swimming, than I have at home.  Plus I did see quite a few beautiful places in the country…
My top three places/things would have to be:
Read More
I really love the promos of the new butter LONDON  cosmetics and nail polish collection. A gorgeous redhead girl and a statement look is exactly what you need as an inspiration for the AW season.
So what are the new products?
Two  Lippy Tinted Lip Balms ($20) in Jaffa and Tramp Stamp, two Lippy Liquid Lipstick ($18) in Ladybird and Ruby Murray. Wink Colour Mascaras ($20) in  British Racing Green and Cor Blimey Wink Cream Eye Shadows($18) in Twigged and Coriander, and Wink Eye Pencils ($18) in Busker and Cor Blimey.
My personal favourite is Cheeky Cream Blush ($20) in Ruby Murray, which is a deep plum.
You can buy the collection from Macy's.
Besides the colour collection, you can also get new nail polishes, and
Read More
Here is a preview of Armani's Fade to Grey makeup collection for AW 2014 which was inspired by light and shadows and reflects the brand's runway look (which you can see here).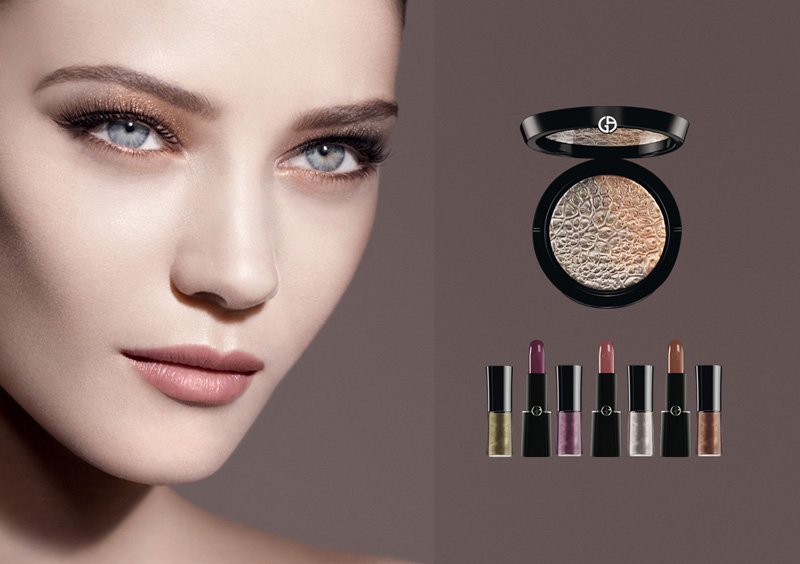 The products are:
PALETTE YEUX ($ 88)
Definitely the star if the collection,  a compact with black pearl and shimmery nude, plus a beautiful pattern.
There are also three ROUGE D'ARMANI SHEER LIPSTICKS ($34) in Jasper, Pink Sapphire and Spinel.  These have a
Read More