There are no words to describe how much I love this new Balenciage SS14 ad shot by Steven Klein with my ultimate girl crush – Daria Werbowy.
Those glossy lids, defined brows, killer cheekbones and drop-dead gorgeous deep vampy lip shade.  I also like the fact that the manicure doesn't draw attention from the makeup, and the style in general.
The sleeked back platinum hair completes this perfect beauty image.  Out of all the campaigns I've seen recently, this one impressed me the most.
Besides the beauty side of this image, I love the colours, style and the idea. And the clothes, of course, as, after all, it's all about them…
Here are more photos for you to enjoy.
And
Read More
As I have already told you, this year I am, for some reason, excited about the VDay (it is never the case). I think it's because Makeup4all turns 5, and I'd like to celebrate!
So I thought I'd share one of my favourite recipes with you.  I get that for such an occasion (yeah, talking about VDay, hearts and roses here) people would expect brownies/macaroons/cupcakes.  But why not surprising them with something different? I personally am not a  big fan of sweets, desserts, cakes etc, as shocking as that may sound. But this lemon pie… I could almost kill for it!
Big thanks to my friend Lindsay, who is a cooking goddess, and who gave me this recipe, among many others.
I know that this is not the best photo but it's the only one that I have, unfortunately.

So here we go:
 Pie Crust
140 g flour
115 g butter
6 tablespoons water
1 teaspoon salt
"Mix flour & salt with fork. Cut butter in small pieces and add to flour. Mix with fork, pressing butter into flour, until butter is the size of small peas. Gradually add water, one
Read More
I often get asked about the affordable skin and body care.  Is it even possible to find great options without spending too much? Turns out it is!
So, what about my favourite [not expensive] face and body creams? They both are actually from the same brand – Garnier. In fact, I love tonnes of Garnier products, and will probably share about my other favourites pretty soon.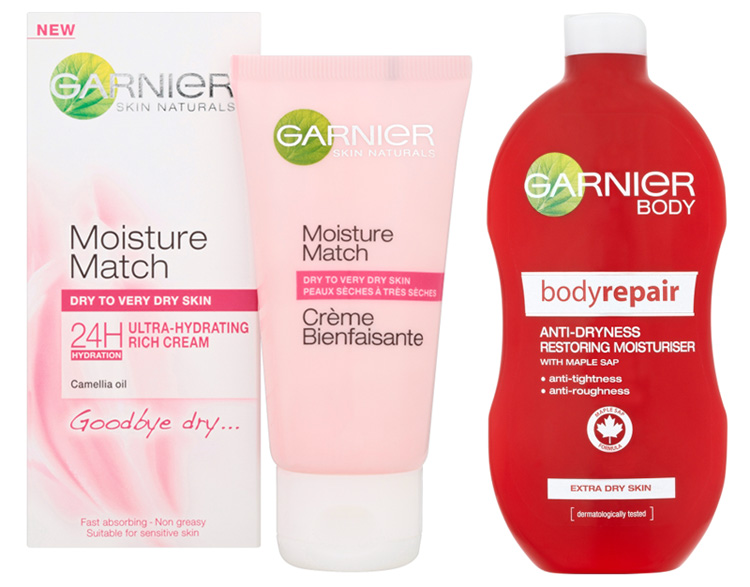 I have very dry skin and not that many products work for me… But these two rock, especially considering the price, I am very impressed!
I am using the stock images since I have just used up Garnier Moisture Match Ultra Hydrating – Goodbye Dry (50ml £5.10) and used up Garnier Body Bodyrepair Anti-Dryness Restoring Moisturiser Extra Dry Skin (400ml £5.20) a long time ago. In fact, I've  gone through two tubes of it, and need to get a new bottle.
The face cream smells
Read More
It doesn't really matter if you celebrate  Valentine's Day or not, any reason to get a lill' treat for yourself or someone else would work, right?
So here are just a few ideas of what you could get! By the way, I plan to make my own beauty wish list this weekend, so will definitely share next week.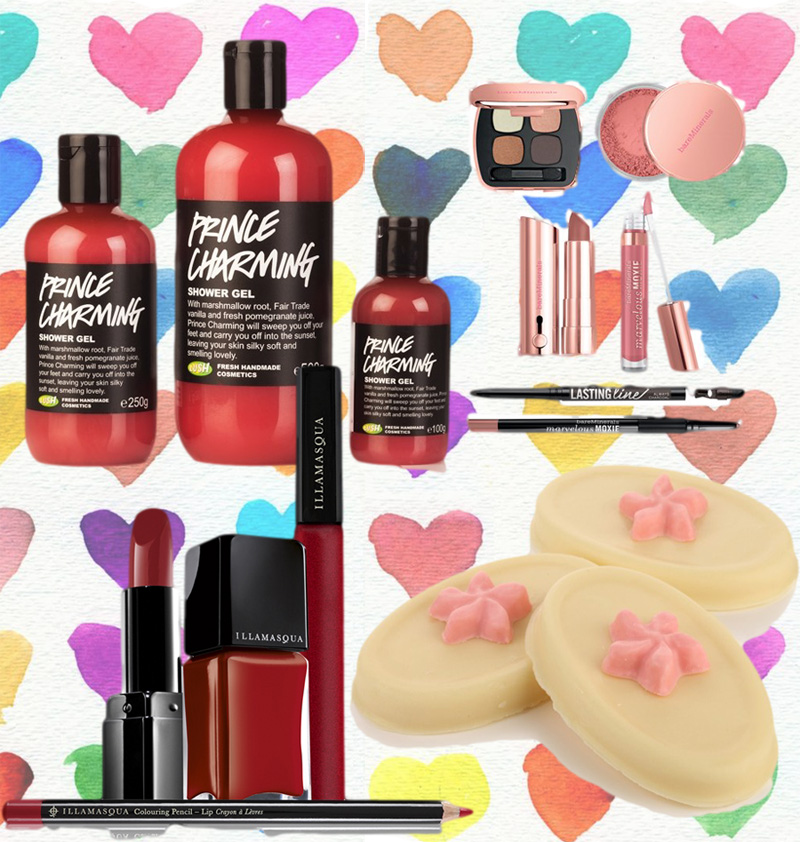 Illamasqua brought out a set with wicked reds called I am the One which retails for £50 and includes four products: two of them are new actually – Intense Lip Gloss in Touch, Lip Colouring in Feisty,  and two best-sellers  – Nail Varnish in  Throb and Lipstick in Maneater.
I personally love myself some Lush for VDay, in fact,
Read More
I wrote a feature for Rouge Bunny Rouge about the berry and red lip shades and how you can wear them on a daily basis, to read it yourself click here.
Thank you, RBR, for this great opportunity!
Read More