When Lisa Eldridges does a book – you just know that it will be well researched material, high-quality, and as good, as it gets, really.
Her first book Face Paint, due in October is about what she is very passionate about – the history of makeup, and I am sure it is worth the wait.
In the meanwhile you can read the interviews
Read More
I wanted to try a new (story of my life with all those new products) top coat, and I've decided to get LCN  Speed Dry this time, as I've never tried anything from the brand before. And, as you could see from my April Favourites post – I really like it.
I have been using it for several weeks already and here is what I've noticed – it does make the nail polish dry a lot faster. It also adds shine and gives you that "salon" manicure look. But my favourite thing about this top coat is that it doesn't add that extra
Read More
Here is a quick preview of the colourful offering from Guerlain for summer 2015.
The products are:
Rouge Automatique Hydrating Long-Lasting Lip Colour, £26.50/ €36
662 Fluo Stiletto

 603 Yellow-it-stick 
Gloss d'Enfer Bare lip sensation, £25.50 / €29.00
402 Browny Clap
 441 Tangerine Vlam
La Lacque Couleur Long-Lasting Colour and Shine Nail Polish, £19/ €24
 700 Blue Ocean
143 Nahema
Cils D'Enfer Waterproof Volume Creating Curl Sculpting Mascara, £18.50 / €23.50
Read More
I was trying all that bronzer/golden eye shadow/nude lips look for a while but I came back to what I love and to what works for me – red and berry.
After a week of being sick at home, I've decided to go and get some new makeup products, as  a little pick-me-up treat and since I haven't got anything new in forever (and I mean colour & cosmetics, not beauty products in general). And I've decided to get some drugstore products I've been meaning to pick up  for some time now.
First of all, Bourjois  Rouge Edition Velvet Lipstick (you can get it on-line for £8.99 from Feel Unique).
Yes, just when their Aqua Laque  is the new big thing  – I've finally got the original version. And I really, really love it.  It feels weightless on the lips and gives a gorgeous matte wash of colour. I've chosen the shade 01 personne ne rouge which is a beautiful red. Stay tuned for a detailed review and lip swatches.
Maybelline ColorDrama Intense Velvet Lip Pencil in 310 Berry Much.
Another product I've been meaning to get for a while but never did since I have so many berry and plum lipsticks in my
Read More
Here is a quick look at Dolce & Gabbana Summer Shine makeup collection for Summer 2015. I personally really like that  blue lipstick, apricot blush and the highlighter (based on the promo images).
I was also surprised to find out that the look for the promo photo was created by Tom Pecheux not Pat McGrath.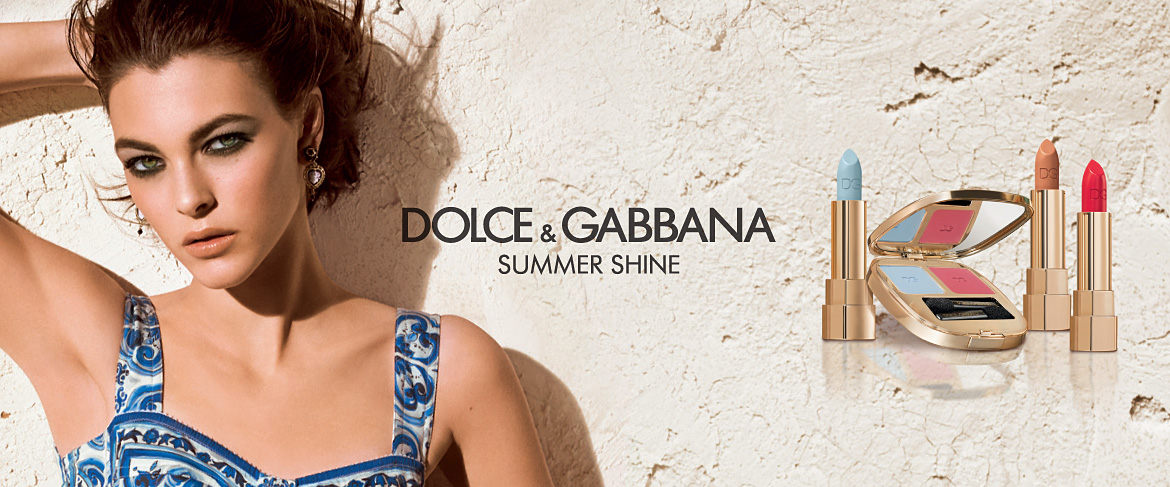 The products are:
Two eye shadows palettes  – The Eyeshadow Duo Summer Hue (£33) and The Eyeshadow Quad Brown Blush (£42)
Two face products – Glow Illuminating Powder Luna (£36) and The Blush in Apricot (£33)
Shine Lipstick Summer
Read More