As promised, here is a new "Holiday Gift Guide" feature, and this time it is all about those luxuriuos highlighters. Because we have to glow for the festive season, am I right?
Probably the most desired highligher palette this season will be Hourglass' Ambient Lighting Powder – Surreal Light, and there are also some gorgeous variants other Christmas collections, especially Lancome. But what other highlighters are worth your attention?
Burberry Gold Glow Pressed Powder, $68 from Saks
How beautiful is this gem with a LE, golden packaging. Gold Glow, a radiance-boosting pressed powder delicately scented with My Burberry.  Use the brush to highlight cheekbones, nose, shoulders and décolletage for a natural, radiant glow.
Trish McEvoy Light & Lift Face Color Duo, $68 from Nordstrom
I had to include Trish, as her face products are some of the best, I am a huge fan. Here is how this new release is described: "The soft, weightless powders glide on evenly and invisibly for a naturally lit-from-within look. Apply the champagne tone to areas you
Read More
Autumn/Winter is the time to  introduce oils in your skincare regimen, if for some reason you are not using any yet. This is why today I want to share about one of my favourite oils of all time. And I was actually surprised to to see that I never wrote a feature about Clarins Santal Face Treatment Oil.
I have used up my current bottle, so it seems like a perfect  time to share.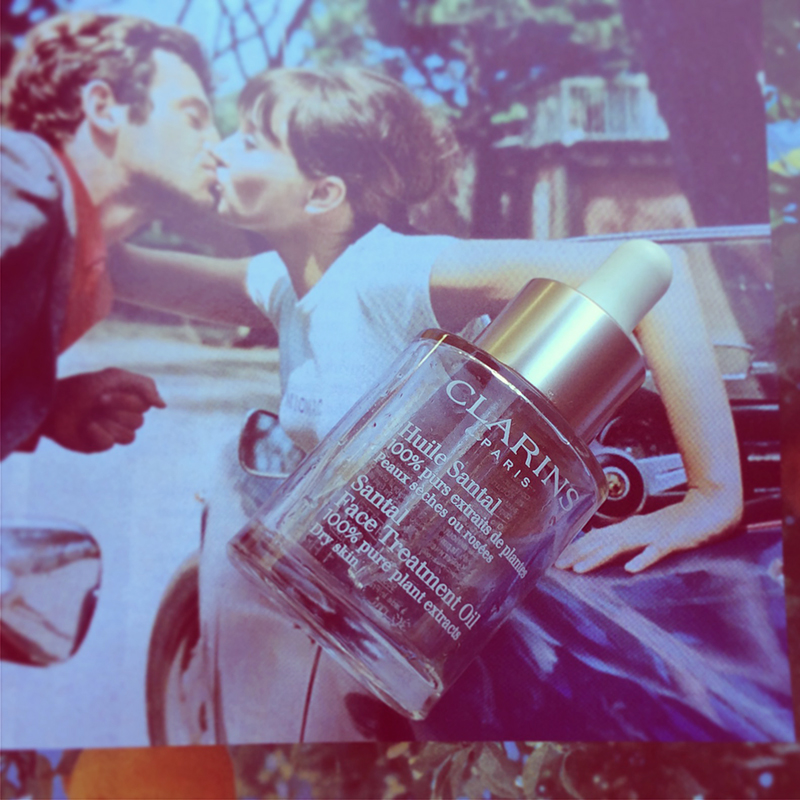 Clarins have three facial oils, and this particular one was created for dry skin, with pure
Read More
Here is a preview of yet another Christmas 2016 makeup collections. This time it is Lancome's release which is all about pinks and purples. Although, these are not the typical "festive" shades, the products still come in those gorgeous glittery golden packaging.
The star products of the collection are definitely the cushion highlighter and an eye shadows palette.
Cushion Highlighter £28.50/$39
Shimmering cushion highlighter for  the glamorous glow, light and translucent formula is warmed by a golden sparkle, captured in a soft cushion for a dewy finish.
La Palette Des Rêves  £40/ $50
Inspired by beautiful Parisian lights and crystalline flakes of snow on a cold winter's night.  Includes six s eyeshadows in a collector case that goes from a sparkling cream to a warm golden brown.
Vernis In Love  £13.50/$15.50
161 Blanc Scintillant, 261 Brun Glace, 361 Paris en Rose,  461
Read More
Clarins have been killing it with their eye shadows lately,  and I have been completely in love.
I've been wearing their summer cream eye shadows pretty much exculively for months (and also made some of my friends get those), and their new Autumn  palettes are also to-die-for. I've already included them in my monthly favourites, and here is why.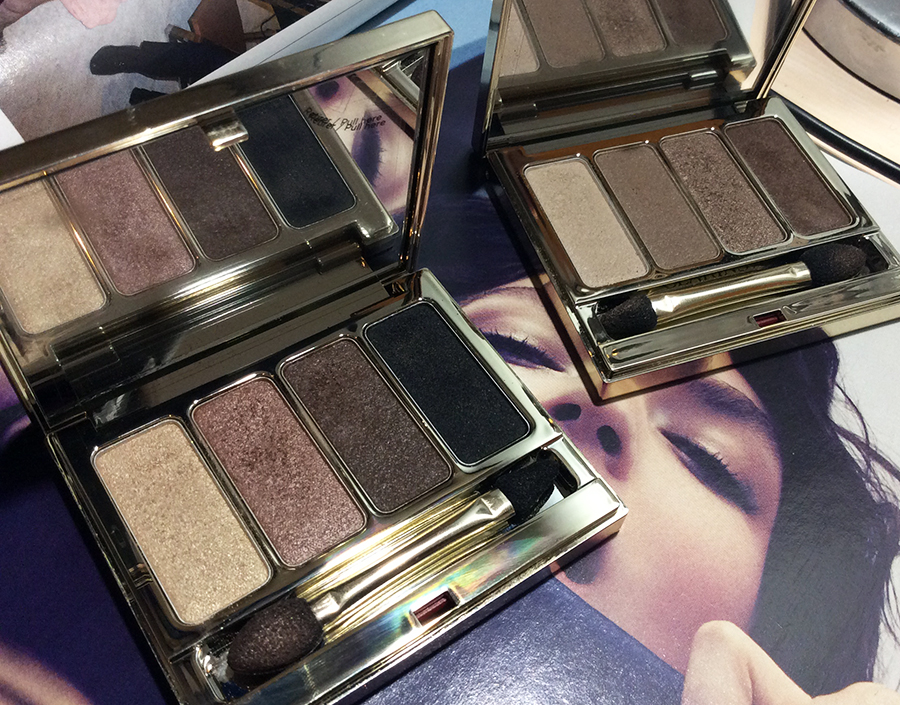 First of all, I like the packaging which feels more sleek and luxurious compared to the old version, the compacts are also not bulky, and are travel-friendly.
Ecah palette contains four eye shadows. I have 03 Brown and 04 Oud, and here is a close up.
There are four palette in general, and the idea is that each palette is designed to compliment a particular eye colour. Mine are created for brown/hazel eyes. The other two variations are: Nude for blue eyes and Rosewood for the green. Although you can, obviously, choose whichever palette.
As for the ones that I have 03 Brown is great for creating shadows and contour, and also for subtle classic brown smoky eyes. However, it is 04 Oud the star of
Read More
I personally do not think about the holidays yet but since the brands already released all their awesome seasonal collections, it seems like a good time to write about the best of the best. I will run my traditional "Holiday Gift Guide"  features starting today, so look out for those.
Each post will feature hand picked products which I personally think would make an amazing gift. And  I hope you enjoy reading these, as much, as I love picking the products from all the variety we have today.
Today's edition is all about the luxury products. All four kits look absolutely divine, and although I already have everything I need and more, I would not say no to any of these myself!
Smith And Cult Llc Nail Collection Deluxe $125  from Neiman Marcus  and Bergdorf Goodman
Smith & Cult nail polishes are so gorgeous that I can't imagine any girl not liking them.  My precious!
The shades featured in this stylish set are:
Read More