Judged by the amount of views of the last feature about the new AW 2014 lip products we all love a good lipstick or a gloss.  Considering  all the new innovative textures, gorgeous packaging and beautiful colours, it's hard to resist.
This is why I've decided to introduce other new releases:
Lipstick Queen Silver Screen , £35/$50
No one could describe this lipstick better than Poppy King, brand's founder:
"This intensely rich but wet formula, inspired by the slinky ladies of the silver screen, is a ground-breaking, industry-first. Silver Screen is a homage to Hollywood sassiness, if this lipstick could walk it would sashay. My most vixen lipstick to date!".
I seriously love the packaging, and the colour selection. Well done, Poppy!
The shades are:  Come Up, The chic, vibrant baby rose.  Have Paris, The iconic scarlet red.  Made It, The mouth-watering deep wine. Play It – The exotically glamorous hot pink. See Me The head-turning, playful peach.  Stella, The show-stopping purple with a flash of shimmering turquoise. You Kid, The understated yet eye-catching nude.
Where to buy: Space NK, Space NK UK and John Lewis
By Terry Baume de Rose Nutri Couleur, £35/$60
Read More
Dior usually come up with the most festive and glamorous makeup collections for Christmas. Their  Golden Shock release is not an exception with all the  golden tones for the nails and eyes and the red shades for the lips. And don't forget the beautiful vintage inspired packages which will be a great addition to any vanity table, and also a great gift!
So what are the products?
Diorific Nail Enamels ($27)
Mirror,  Gold Equinoxe and Gold Shock – top row
Shock and Smoky – bottom row (love these two)
Diorific Illuminating Pressed Powder ($80)
001 Gold Shock
002 Pink Shock
Absolutely stunning!
 Addict Gloss ($29.50)
Diorific Golden Shock Lipstick, $38
Read More
My personal lipstick  drawer is getting out of control. But I keep using the same products over, and over again. So last week I've decided to plan my "weekday lipstick wardrobe" in advance. Here are the five products I've chosen:
BECCA Ultimate Matte Lip Colour in Eloise (review and lip swatches)
This is the lightest shade of all and the only matte formula from the selection. Eloise is a beautiful baby pink that suits any look, just make sure that your lips are in a great condition, as otherwise it may enhance the dry patches.
Rouge Bunny Rouge Sheer Lipstick Succulence of Dew in Murmurings (review and swatches)
I have been loving this lipstick recently,  it feels extremely comfortable on the lips, hydrating and moisturizing. Plus it gives
Read More
Never underestimate the power of a good base! Today I want to show you a really great one - Instant Light Eye Perfecting by Clarins.
Why do I like it?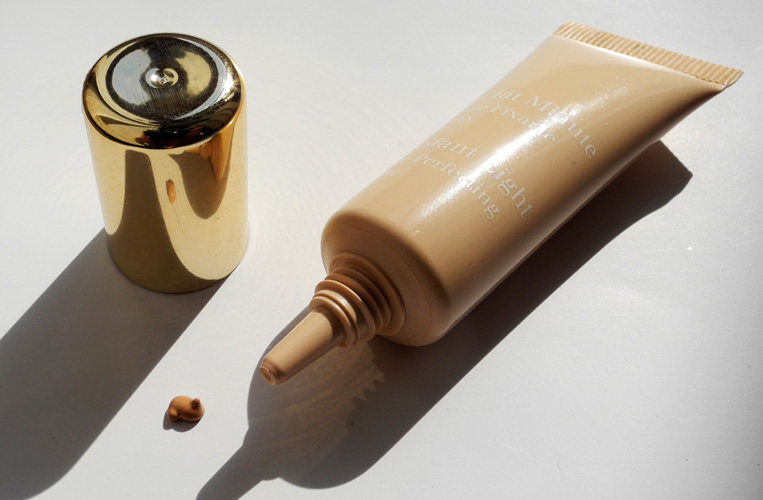 As the name suggests, it instantly evens out the eye lids. And I truly appreciated the effect when I was doing the makeup on a  client who had really a lot  of blue veins showing through. This products created a perfect canvas to begin the work with.
The formula smooths the skin, and makes the eye shadows stick to it better. Just make sure that you apply a thin layer and spread it out evenly. That makes the eye shadows last a lot longer without
Read More
You know how much I adore  plum/berry lips and nails but seeing that everywhere now  makes me want to wear something different. And when I saw the promo image for the new Collistar campaign I just fell in love with it.
Besides the fact that it is elegant and beautiful,yet simple to re-create, I am sure that it [my love for the collection] has something to do with the fact that it was inspired by Italian beauties.
If you follow me on Pinterest, you've probably already noticed that I find Italian women absolutely gorgeous. Monica, Cristina, Mariacarla, Bianca, to name just a few of my favourites…
Actually all the products from this collection are named after a certain Italian beauty icon, and it is awesome when a brand pays a tribute to the country it is from.
I have  found a tutorial on Collistar's channel where you can see all the products in action. And, did I mention that
Read More