When it comes to more affordable brands Italian Collistar and German ArtDeco are the ones that I love. And I like how this season both teamed up a fashion and a design brand for their collections.
Here is what to expect from them for SS15:
Collistar and Kartell
There is a shimmering body oil, beautiful trio blush,  nail polishes, lip glosses, eye and lip liners and trio eye shadows. I will be checking out the blush and the lightest pink gloss.
And how gorgeous is Margareth Made?
ArtDeco and  Emilio de la Morena
Read More
Last week I have published a sweet mini wish list, and I have actually already bought several products during the weekend.
I really wanted a shower oil because regular showers gels just  dry our my skin in this cold weather. I've bought Yves Rocher Oriantal Shower Oil, and so far I really like the delicate but nice scent and that my skin is definitely not so dry afterwards. By the way, I was highly recommended Ella Bache shower oil. I've never heard of the brand, to tell the truth, but I will find it on-line.
I have also bought Caudalie Overnight Recovery Oil for dry and
Read More
Here is a preview of two Spring 2015 nail polish collections, it is all about pastel and ethereal pinks, yellows, greens and blues.
 butter LONDON High Tea
I love how the brand describes this collection: "The High Tea collection sits classic couture and rocker chic side-by-side with a twist, flaunting an intoxicating blend of bold pastels and bright crèmes to create a fresh palette for spring". There are 6 shades to choose from: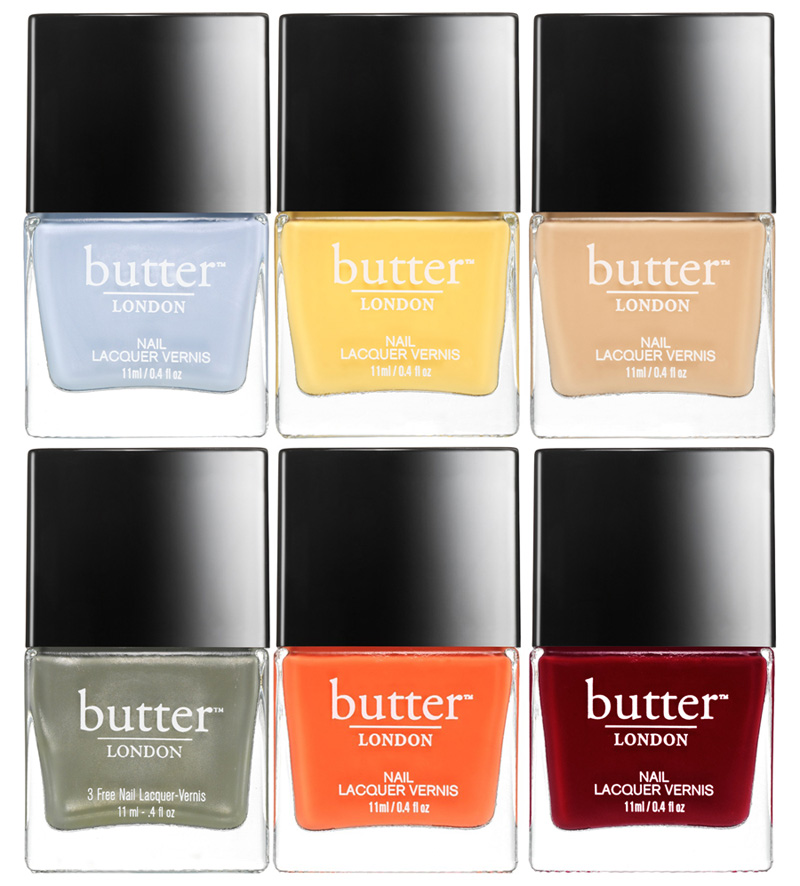 Ruby Murray, Opaque, deep berry creme.
High Tea, Opaque, nude creme.
Sloane Ranger,  Olive, khaki creme nail lacquer infused with silver shimmer.
Cheers! Opaque, marigold yellow creme
Kip, Opaque, skycloud shimmer.
Tiddly, Opaque, melon creme
My personal favourite is Ruby Murray, of course. It is already available from here. There is also a High Tea cosmetics collection.
As for Zoya,
Read More
Here is the list of the beauty products that I plan to buy in February, and it is only beauty, but I will share my makeup wish list, too.
Rituals Fortune Oil Caring Shower Oil  (here for £8.50)
My skin is very dry and sore in this cold weather. And I do like a shower oil (this L'Occitane one is amazing), so I thought I'd give this one a try.  Plus, it is very affordable, and I like Rituals in general, so have high hopes for this product.
Ole Henriksen pure truth melting cleanser  (here for £24)
I wrote about this cleanser months ago. And now, that I have finished some of mine, I can go ahead and buy myself one. "Ultra hydrating 3 in 1 cleanser that transforms from a gel to a luxurious oil to a hydrating milk. Rich in Vitamin C, Rose Hip, and
Read More
The look from Burberry's SS15 was a fresh complexion, modern-looking  softly defined eye with no mascara, and a bold red lip.
As for the collection – the star of the new releases is definitely  the Runway Blush Palette , £45
Other new products are:
Eye Colour Wet and Dry Eye Shadow, £22.50/$29
200 Tea Rose
201 Rose Pink
307 Stone Blue
309 Aqua Green
Nail Polish, £15/ $22
Read More