BECCA brand is famous for their brilliant products for perfecting the skin, in fact that is brand's main philosophy (read my interview with the founder here). This is why when new corrector and concealers  are being released – they just have to be great.
And, as I've said about a million times, how gorgeous are the promo photos?
Here are the details about both products:
Under Eye Brightening Corrector ($29 from Sephora and £19 from SpaceNK)
"This first of its kind, full-coverage crème corrector completely eradicates under eye darkness by brightening and evening skin tone. Infused with ultra-fine light-reflecting illuminators, this rich, luminescent crème won't settle into fine lines or wrinkles and preps skin for smooth, even concealer coverage. Pairs perfectly with the Ultimate Coverage Concealing Crème to conceal, correct and brighten the under eye area."
Ultimate Coverage Concealing Crème ($32 from Sephora and £24 from Space NK)
Read More
Last week(s) was very stressful and intense for me, I've barely had time for anything (lack of sleep, eating on the go, putting makeup on in a taxi) but I still had to look good. This is why I had to stick to the products that work the best for me, and didn't have time for any experiments. So here is a selection  that I love, that work, and that never let me down.
As I've mentioned on Twitter , I've re-discovered my love for Molecule 01. And a lot of people have been asking me about the perfume's name. So it is everything it is promised to be!
Makeup wise – my "foundation" of choice was Clarins HydraQuench Tinted Moisturizer which did not enhance any dry patches, and made my skin look glowing. It also helped to even out the skin tone, as I don't have any major skin problems – this was enough.  Bobbi Brown's Natural Brow Shaper & Hair Touch Up in Slate is also a real gem, it tints the brows and holds them in place. I am addicted to this product , will write a detailed review soon.
Lip colour is the only thing that I've been changing, but most of the times that was all about the new Clarins Instant Light Lip Balm Perfectors; 03 My Pink created a
Read More
Kevin Aucoin's Bloody Gorgeous set is…. Well, let's face it, it's bloody gorgeous! Those vampy lips and nails are to die for. In fact, all six products are. They are said to be the brand's most iconic ones. And this is definitely a timeless and elegant beauty.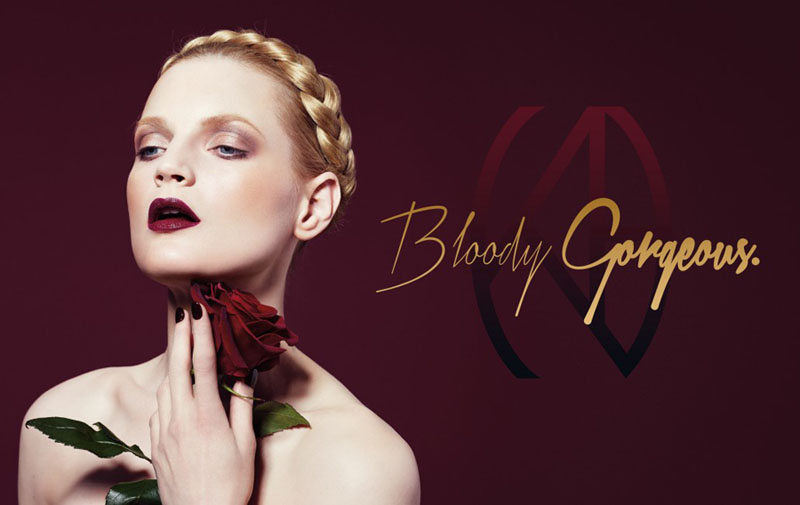 And we are talking about:
Read More
If you follow me on Twitter, you know that I am on a mission #BeautifulHealthyHair. I have already spent a lot of effort (and money) on that, and I can definitely see the results. My hair dresser agrees, which makes me extremely happy…
I was actually sent Pantene's Breakage Defence products back in Autumn, and decided to give it a try several weeks ago.This is the range after which you should experience 97% less hair fall. And I have shampoo, conditioner and hair strength tonic.
I have to say that my hair is in a much better condition, but it's due to a lot of factors (I should probably write about my experience in several weeks), but I do like this range. If you are looking for an affordable and nice hair products – these  are worth considering.
Shampoo smells really nice, washes the hair throughly, and there is no need to wash it after a day, which I absolutely hate, and which often happens to me with cheap(er) hair products. I think this is one of the best shampoo in this price range that I have tried.
Conditioner is
Read More
Who doesn't love OPI's nail polish collections inspired by a certain place? This time the brand brought out 12 shades with Hawaiian mood. Can I be there now, please?
As usual, you get those cool names, beautiful shades and a great formula. What is not to like?
That's Hula-rious!, This pastel mint green makes me dance with joy!
My Gecko Does Tricks, Being bright and pearly green is just one of its talents.
Do You Take Lei Away? On second thought, I can't wait – I need this creamy nude now!
Is Mai Tai Crooked? Get it straight – this fruity orange crème is fabulous!
Go with the Lava Flow, You can feel the heat shimmering off this golden red.
Aloha from OPI, Let's give a warm island hello to this bright creamy coral
Read More