Here is a preview of two nail polish collections for summer 2014: Orly and Essie. Both include 6 bright juicy shades to rock this season.
Orly's Baked collection includes:  Ablaze ( shimmer),  Hot Tropics (shimmer), Lush (glitter), Neon Heat ( creme), Saturated (shimmer), and  Tropical Pop (creme).
As for  Essie, their
Read More
Today I want to tell you about the concealer  that was  in my 2012 favourites - Benefit Erase Paste.
There was actually a post about it already but there was a problem with the website and, unfortunately, it got erased, and I never re-wrote it. So here we go…
The brand describes this products as a "brightening camouflage for eyes & face". And I totally agree about the eyes. I personally don't use it on the face but it is perfect for under the eyes.
As you can see, mine is well-love; I have a mini version; it is shade n 2, medium
The peachy-toned concealer instantly brightens the  under-eye area and counteracts the dark circles. You can also apply something like Touche Eclat on top, if you wish, to reflect the light.
Just make sure that you apply the tiniest amount of the Erase Paste, it is very pigmented and
Read More
Have you seen the new YSL Couture Palettes? (There is one in their summer collection, too) These are the new brand's quints.
The shades are: 1 Tuxedo, 2 Fauves, 3 Afrique, 4 Saharienne,  5 Surrealiste, 6 Rive Gauche, 7 Parisienne (my favourite), 8 Avant Garde, 9 Baby Doll Nude, 10  Lumieres Majorelle, 11 Ballets Russes.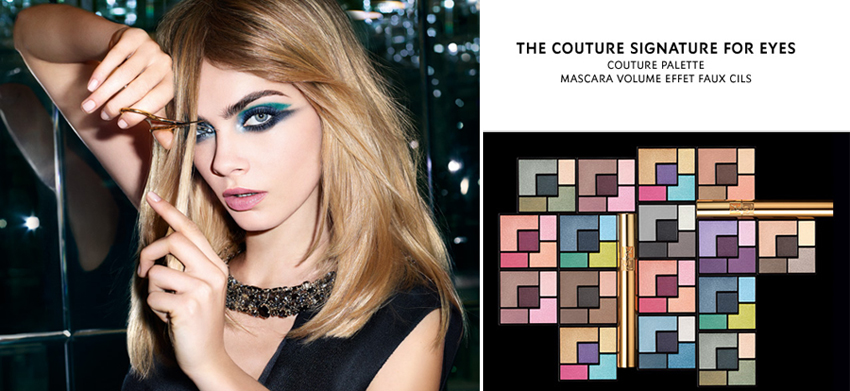 Everything about these palettes was inspired by the "Mondrian" dresses created by Mr. Saint Laurent. Here is how the brand describes this new release: "Eyes like a work of art: Art of colors, Art of combinations, A design as a piece of art."
The
Read More
Today I want to tell you about the face cream that I have almost used up, and that I did not like at first, but ended up loving. And it's all about the Jo Malone Vitamin E Moisturising Day Crème SPF15.
I am a huge fan of a lot of Jo Malone's colognes, but this is the first skin care product that I've tried from them.
I actually  read some reviews about it on the website, and was surprised to see how mixed they are, some people hate this product, others adore.  As I have already told you, I did not like it at first myself, but decided to give it another try  this AW season, and my very dry skin loved it.
This was my  day cream of choice almost every day for the last several months. Why?
I find that it works great for my [dry] skin, it helps with the dry patches and tight feeling that I may have. Plus it does make the skin smoother, I find. And I personally like using it before applying the base.
Also, since you only need a tiny amount of product, it will last you for months.
Jo Malone promise that
Read More
Here is a preview of the Dolce & Gabbana's new nail and lip releases for summer 2014.
First of all, there are 3 new Intense Nail Lacquers (£18.50) green, pink and orange with a metallic bronze, inspired by the goddesses. Each has a correspondent name: Gaia, Maia and Daphne.
Besides the nail polishes, you can get  five new shades of
Read More