I was very happy that so many of you liked Part 1 of my Clean and Lean experience.  And thank you for contacting me on Twitter and via e-mail, but don't be shy leaving your comments here, as well
This time it won't be so detailed, as there were only four new dishes, that I haven't featured before.
This week it took less time to prepare everything because I already knew how to cook most dishes, plus I have already bought almost all the ingredients, and organized everything. So I had to make only few grocery shopping trips, to buy some fresh fish or berries. And, yes, I did have free time this week.
Eggs Florentine with Spinach and Goat's Cheese
At this point I really got used to such schedule, and didn't miss or crave anything, like in the first week. I love how everything is organized, and I don't have to worry about anything: what to buy for dinner, where to eat lunch etc.
Unfortunately, I had some major health issues (which I still need to take care of), so I did end up eating an ice cream to cheer myself up, which was cheating, obviously.  Other than that, I enjoyed most of the meals a lot.
Speaking of ice-cream, that was probably the only thing that I really missed. Any other food? Maybe potatoes, as I love baked, roasted or mashed potatoes, mmm.
Here is the meal plan:
Read More
The only makeup palette that can be compared to the Naked, in terms of the hype it comes with, is probably LORAC Pro palette. It was a very covetable item for so many beauty lovers, and I've heard quite a few stories of girls trying to hunt it down (yes, really), as if it was not a makeup product but life changing item!
So were was I? Oh, yes, LORAC are bringing out Pro Palette 2! In fact, you can already buy it from Ulta for $42. Lucky American girls.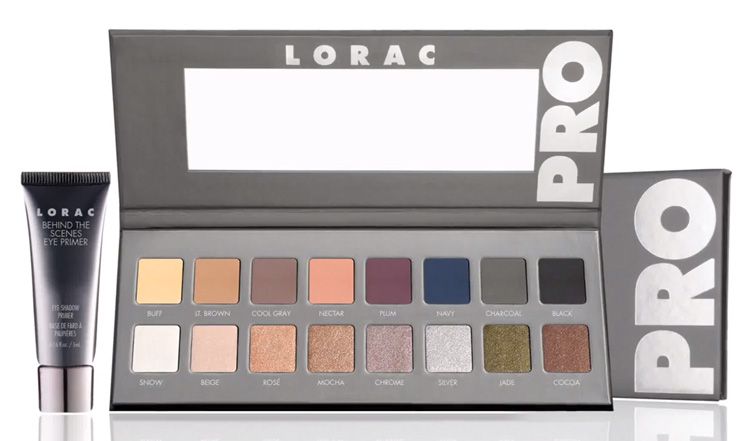 What shades are a part of this new release?
Read More
I have promised a review of another wonderful Shavata eye brow product, so here it is. This time it's a review of the Shavata Arch Enhancer Pencil .

What is it?
A creamy soft pink pencil that highlights under the brow, and makes the eye brows look more defined.
The texture is amazing, it is soft and creamy, not at all chalky or dry. I personally apply it straight from the tube, and blend with my finger, simple as that!
This reminds me of one of my all time-favourites – Rouge Bunny Rouge Eyes Wide Open Brightening Liner Duo  which I am never without, as it is such a fantastic product.
The difference is that
Read More
I am loving this latest  Lancome and Jason Wu  collaboration for Autumn 2014.  I love Lancome anyway, and with such gorgeous design, it would be rude not to get anything.
The design was inspired  by the midnight floral pattern in Jason's fre-fall fashion collection. And I personally love the floral print on the black fabric or cases.
So what is a part of the collaboration?
Jason Wu Coin Purse which comes with eye shadows or blush palettes.
Delicate Oil-Free Powder Blush and Cream Highlighter $33
Sheer Macaroon Pink and Pressed Rose
Color Design 5 Pan Shadow Palettes, $50
502 Disco 112 Midnight Floral and 303 Alpha Dahlia
Read More
Being a huge HydraQuench Clarins range fan, I was extremely excited about the Tinted Moistirizer from the line which came out recently.
It's been the only "base" product that I've been wearing for the last two weeks. I also included it in my May beauty favourites.
Why do I love it so much?
It is a light and non-greasy or oily texture, which is exactly what I need in summer. It doesn't feel heavy and I don't get that horrible feeling, as if my skin can't breathe and I need to take off my makeup as soon, as possible.
Being Clarins, the formula includes skin beneficial ingredients, such as hyaluronic acid, which
Read More