In May the Recipe Of The Month was spinach and cottage cheese  pie, and this month I'd like to share a super simple but extremely delicious breakfast recipe  from James Duigan's Clean and Lean book.
Toasted Rye Bread with Cinnamon Honey Butter; you could already see this pic on my Instagram
Ingredients (for two serves):
100g raw organic unsalted butter
2 tablespoons Manuka honey
½ teaspoon ground cinnamon
4 slices rye bread
2 handfuls of almonds
Read More
If you are into the looks from the Fashion Weeks (I post them here), you probably remember the makeup Pat McGrath created for Dior's AW14 show got.
The beautiful full-on metallic moss and teal eye looks were stunning, so it was obvious that a lot of people were wondering what eye shadows were used, and here is a sneak preview…
Here is a first look on the palettes
Read More
There are no words, how beautiful the new Burberry Summer Showers makeup collection looks like.  This is something different  for the brand, instead of the often boring usual nudes they are offering juicy, vivid, candy-like, shades for this season. Plus there are two new products – cream blush in a stick formula and BB Cream, yes, really. I told you, Burberry rocks!
How incredibly fresh and young does the model look? This is such a perfect makeup for SS. Although I would personally apply more mascara on myself.
There are nine products in general (and several shades of BB Cream) and they are are divided into three categories: Pink Azalea, Orange Poppy and
Read More
Us, women, are often spoiled with great makeup and beauty choices. But I can't say the same about men. And you don't necessary have to be a metro to appreciate a good grooming set which is also a good value for money.
Something like the Selfridges Men's Grooming Box, which I've discovered thanks to Jane BritishBeauty Blogger.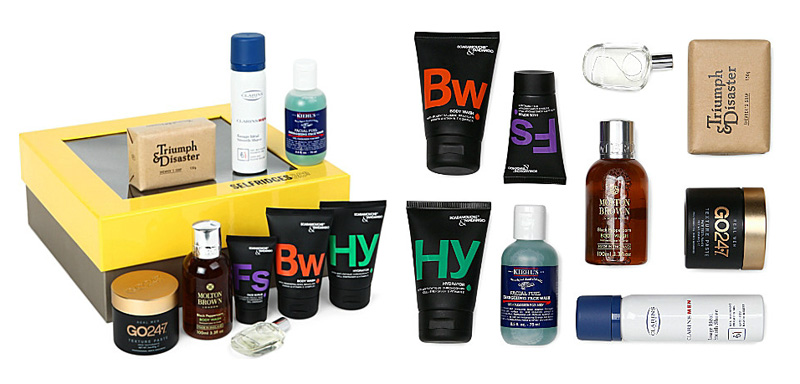 I mean how cool does that look? I personally would definitely get it for the men in my life: Dad, brother,  boyfriend, a close male friend etc. Especially considering that it is only £20 from Selfridges. Plus it is Father's Day Just around the corner…
So what's inside?
Read More
If you are curious about all the upcoming AW 2014 makeup collections, here is a first post with the preview. And this time it's YSL and Chanel.
Wow, look at the YSL's makeup collection for Autumn. It is called Leather Fetish…
I am loving the promo image with Cara. Those fuchsia matte lips rock. The Fetish palette, which is black leather and gold logo, also looks amazing on the promo, plus you can never have to many basic shades like browns and greys.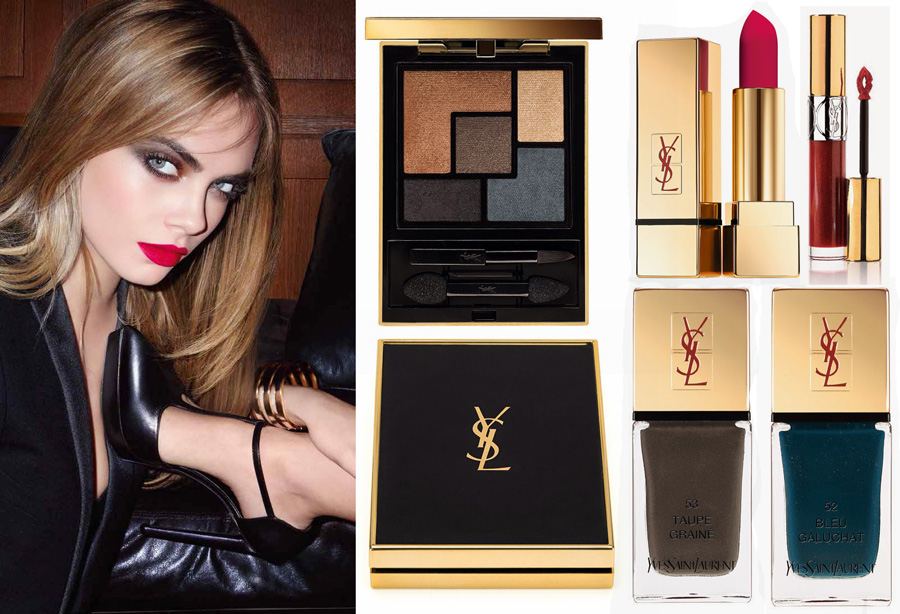 The products on the photo are: Fetish Palette, La Laque Couture Leather 53 Taupe Graine and 52 Bleu Galuchat, Rouge Pur Couture 208 Fuchsia Fetish and Gloss Volupte 106.
To find out more
Read More