Today's review is a little bit  different, it's about a toothpaste. I've heard so many amazing reviews about Italian brand Marvis, and had it on my wish list for years, literally. I've finally bought a tube back in February from the USA, and it was $13.50 for 75 ml
I guess one of the reasons why this toothpaste has so many fans is because Marvis have some original flavours like jasmine, ginger and cinnamon. So if you are not a fan of mint – you could try those.
I  personally love only mint toothpastes, in fact, the stronger – the better, the same goes for my chewing gum. I also like using whitening products from time to tome, which is why I've chosen Marvis Whitening Toothpaste.
And, it
Read More
When it comes to more affordable brands, ArtDeco is one of my favourites, and I always try to check out their new releases when I am near their counter. Here is a preview of the summer 2014 makeup collection – Jungle Fever.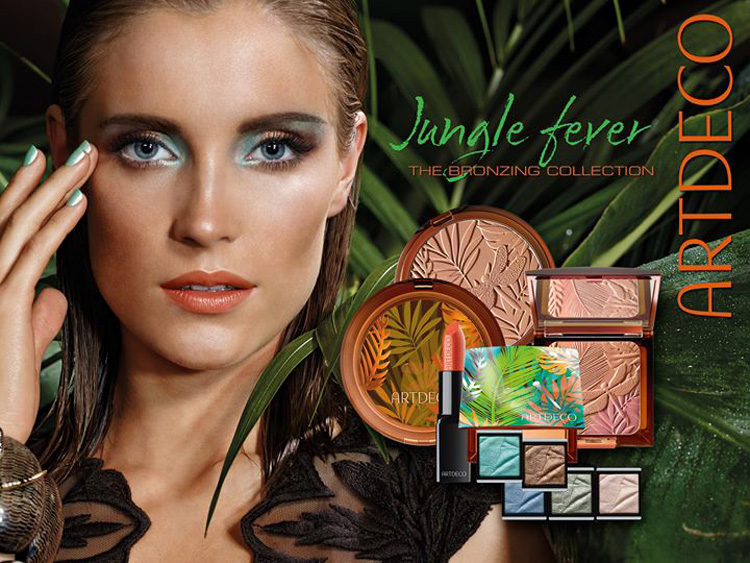 If you are familiar with the brand, you know that with each collection they bring out a new design of their beauty boxes, and here is how the pattern looks like this time.
Below you can see a trio beauty box and Bronzing Glow Blusher  Queen Of The Jungle. You actually get three shimmering shades in one compact: coral, soft fuchsia and rosewood. You can use them individually or  mix together.
There are eight new Art Couture Eye Shadow to choose from: 27 sugar pearl, 12 earthy-brown, 20 golden earth 83 sweet violet;  49 gold green, 32 green jungle 61 jungle river and 73 blue stream.
ArtDeco say that the texture combines the best features of a powder, baked, cream and liquid eye shadow. "The delicate texture becomes a
Read More
I was looking for a new top coat, and thought I'd give Mavala's Minute Quick Finish Fast Dryer Top Coat a try!
I did not read any reviews about Mavala top coats (and there were several to choose from), and decided to buy this one when I saw in the other day in the shop.
So what do I like about it?
I love how small it is because fast drying top coats get very gloopy after some time, and it it impossible to use them up, without any special thinning products. So, hopefully, I will be able to use more than a half bottle of this one. I've been using it for several weeks now, and have about 1/4 of it gone already.
My main requirements for a top  coat are:
Read More
This summer YSL's makeup collection was inspired by Yves love for different blue shades and the  sea. Btw, I still haven't seem that new film about him, have you?
While I am not entirely sure what exactly the brand was trying to say with the visual below, I like the Bleus Lumiere release, regardless. And I really like the blue and fuchsia on Cara and the baby blue nail polish on the other model.
So what new products are a part of this collection?
Kiss & Blush, $40/£27
Palette Collector Summer 2014, $60
YSL are launching new quints, and here is the first look.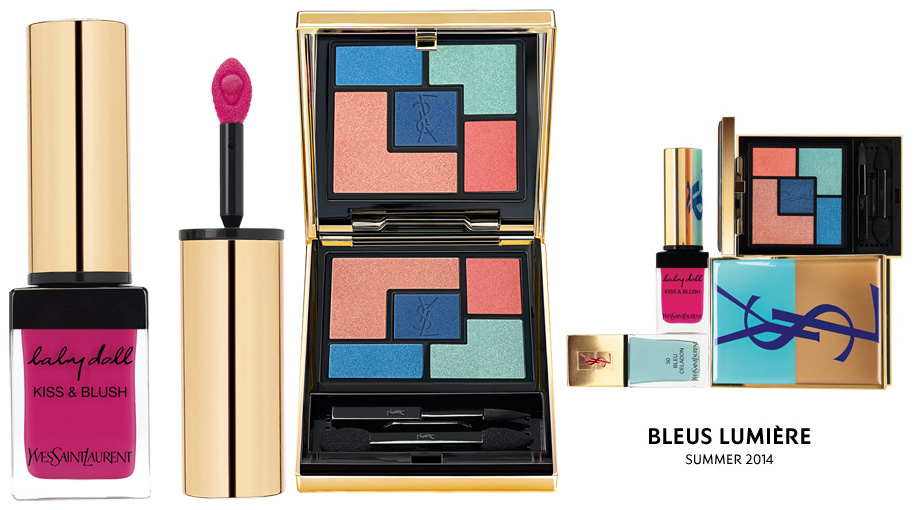 There will be two blue eye pencils and nail polishes in baby blue and indigo. And these four products have to be my personal favourites, along with the
Read More
I already reviewed Daniel Sandler's Long Lasting Waterproof Eyeliners. I have five shades out of six: Black Velvet, Brown Velvet, Purple Velvet,  Grey Velvet and Green Velvet (Blue Velvet is the one missing).
But recently those liners got a lill' makeover; now, instead of black packaging, you get a matching colourful one, which I personally like a lot. Plus Daniel added a new shade – Aqua Velvet, which he kindly sent for me to try.
And… it is my favourite one! After the brown one. But you know me and the brown eye pencils, I can't live without those.
But back to the Aqua shade. If I had to write a feature about my top 5 Daniel Sandler Cosmetics today, this would be in it, for sure.  Yes, I like it
Read More