Givenchy Les Nuances Glacees Makeup Collection for Christmas 2015 is a well-edited luxury release with a crispy white glittering packaging.
You get a La Palette Glacee, six eye shadows, inspired by iced chocolate. According to Givenchy, these shades are about reflective pearlescent particles in different sizes create a deep 3D effect.
A special edition of Le Rouge, Le Rouge Glace in a beautiful festive shade.
Bronze Liner Vinyl and bronze Noir Couture Volume mascara. There is also a
Read More
Believe it or not, but I have already bought some Christmas presents for my family which is very unlike me, as I usually get everything very last minute.  One of the main reasons for that is that I struggle to keep my presents a secret, and I want to give them straight away!
This is why a new #ChristmasGiftGuide  feature is here for those of you who love shopping for the gifts early. Hopefully, these posts will help you to pick the best offerings from the overwhelming new beauty launches.
In my opinion, you just can't go wrong with a luxury candle. And here is this season's offering from Diptyque.  The most hyped up candle brand. Ever.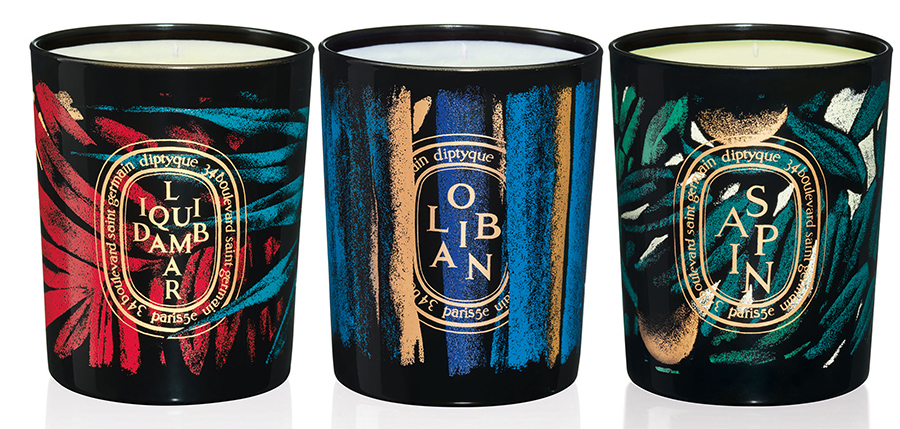 This year's release:
Read More
I have to admit that I really enjoyed watching British Vogue's Future of Fashion series with Alexa Chung. There are 6 videos in general, and the last one went live this week.
Videos are both fun and informative, there is a little bit of everything: from interviews with fashion students to successful designers and from looking back at the heritage of some brands to discussing the current and future trends.
Alexa and the guests of the videos talk body image, fashion buyer's job, trends forecasting, social media and many, many more.
This is exactly the kind of series, besides Downton Abbey, of course, you can enjoy on
Read More
If you liked Makeup4all Facebook page , you could see some of the looks from SS16 Fashion Weeks. I have actually also posted about the hottest seasonal trend at my Mode account, too. (Can you guess what it is?)
Speaking of SS, you gotta love those early previews of the  Spring 2016 makeup collections. And here are a few which I've spotted on Instagram.
Givenchy Spring 2016 Makeup collection  teasers from Nicolas Degennes, Creative Director for Givenchy beauty.
Dior Makeup Collection for Spring 2016 from Peter Philips's account, Creative and image director of
Read More
If you follow me on Instagram, you could already see a preview of some Rouge Bunny Rouge products that I was sent for  a review, so here is a long time promised feature about their Glassy Gloss Sweet Excess  gorgeous glosses.
There are six shades in the range, and I actually have five of them. The missing shades is CHERRY CLAFOUTIS which is described as a "gloss version of the 'Scrumptiously Devious' lipstick, sheer blue based cool pink with a warm golden opalescence". And I actually have a review of the lipstick here.
The shades I have are (descriptions from Rouge Bunny Rouge):
FLEUR PARFAIT, Cushiony-soft semi-opaque mauve pink, with subtle silver highlights
MOUSSE FANDANGO, Dark tone of milky pink with barest whispers of grayish mauve and touch of silver micro pearls
RAHAT LOKUM, Pale milky pink with medium-heavy mother of pearl effect micro-shimmer
RASPBERRY MERINGUE, Pale pink with very soft mother of pearl micro-shimmer – this shade doesn't yield a strong colour, but it makes lips naturally pretty
RHUBARB CUSTARD, Semi sheet coverage milky nude rosewood – irreplaceable my-lips-but-better colour
My personal favourite is  Raspberry Meringue which is actually always in my handbag. It is a gorgeous cool-toned pink with micro-shimmer. Love me some sparkles!
The other shade that I use a lot is  Rahat Lokum which is heavier on the shimmer and warmer in tone. I am actually wearing it as I type.
Rhubarb Custard is a great option for those who like "nude" lip glosses. It is a creamy and balmy every day kind of shade. No shimmer.
As for Mousse Fandango – RBR have a really
Read More