Today I want to tell you about a hair product that I really love, and mentioned several times already, but never reviewed properly – Leonor Greyl Serum de Soie Sublimateur Nourishing Hairstyling Serum.
This is a serum that is silicon free and contains  silk proteins and vegetable oils  so, not only it gives instant effects, but makes a difference in your hair with time.
So, why do I love it so much?
It really gives that "wow effect", it seems like this serum is all-in-one product. It makes the hair look glossy, shiny and smooth. And it feels nourished, soft and frizz-free, without weighting the hair down or
Read More
I am really loving the look of Stila's summer makeup collection – the new products look amazing.
There are six new shades of Stay All Day Liquid Lipsticks ($22) which are some of the best lipsticks (here is my review) as they are truly long-lasting and intensely pigmented.
Rosa (Bubble Gum Pink), Como (Bright Violet), Bella (Bright Pink), Venezia (Bright Red), Amalfi (Coral Pink)
Aqua Glow Watercolor Blush, $26
These look very cool! They are described as "weightless, water-based blush that create fresh glow to the skin." They come in Water Blossom (Pink Violet), Shimmering Lotus (Goldy Pink), Water Poppy (Red), Rosewater (Pale Pink), Water Lily (Rose
Read More
Last summer BECCA brought out their Souffle blushes, and this summer they are brining out  Beach Tint Lip Shimmer Soufflé (£20/€25).
What is it? It combines  BECCA heroes Beach Tint (my review) and
Read More
Today I want to tell you about something which is not exactly beauty related but something I am totally obsessed with lately. And it is my Hydro Flask Insulated Stainless Steel Water Bottle Wide Mouth with Hydro Flip Lid. What a name, right?
I've wanted a good water bottle/cup for a long time but those that I've bought in the past were never good enough, unlike this one which was recommended to me by a friend. I carry it around all the time, you can ask my friends, ha!
So  what it is? It is basically a double wall vacuum insulated stainless steel water bottle. According to the brand, it keeps drinks cold for up to 24 hours and hot for up to 12 hours. I am not sure about that, as I've never had my drinks there for such a long time. But my tea does stay hot/warm for a very decent amount of time.
I am
Read More
After a huge success of Ambient Lighting Powders Hourglass brought out Blushes which were also a big hit. So it was just a matter of time until we'd see bronzers.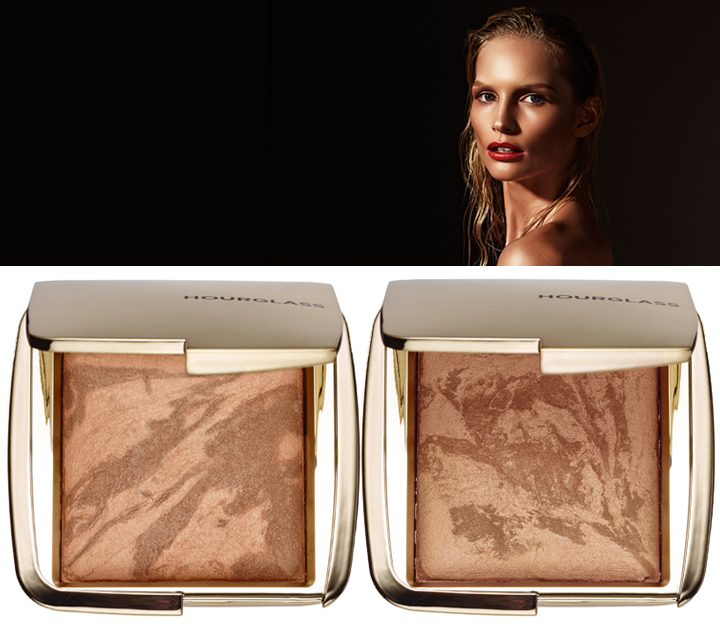 And, yes, the brand released two shades for summer! They are Luminous Bronze Light and
Read More