Please excuse the lack of updates, if you follow me on Twitter, you may have seen that I've had some health issues so I had to take a break from pretty much everything, including  Makeup4all.
Now that the picture is a bit more clear, and I feel a bit better, I can share the products I have been loving in October, and I I truly am a big fan of everything mentioned.
Makeup
If I had to choose only one product – that would definitely be Rouge Bunny Rouge Serene Light Skin Perfector, this is probably my favourite product the brand has ever released! It makes your complexion look incredible – the skin just glows. You look radiant and well-rested even if that could not be further from the truth. Since it is a tinted product, I use it without any products on top  but you can use the foundation of your choice, I believe it would work great with this one.
Daniel Sandler Rose Glow and Golden Glow Watercolour Blushes  (review and swatches).  I have re-discovered my love for these beauties! The latest two shades Daniel released have to be my favourites, and I have at least 10 shades. Watercolours look natural on the skin but they add just the perfect amount of colour to make you look youthful. Every beauty lover should try them. By the way, I would recommend this podcast with Daniel, it made me love him even more.
Besides the already mentioned base products, I've kept the rest of
Read More
I was sent these cool hair chalks to feature them for the festival season but completely forgot to use them on my blonde baby cousin who was visiting with my aunt back in summer (I live far away from most of my family), and take any photos, and then I forgot about this feature, until now. I saw the draft sitting in my inbox this week, and thought it would be a good time to  mention the Pixie Lott Paint Hair Chalks, as they may be a great addition to your Halloween costume.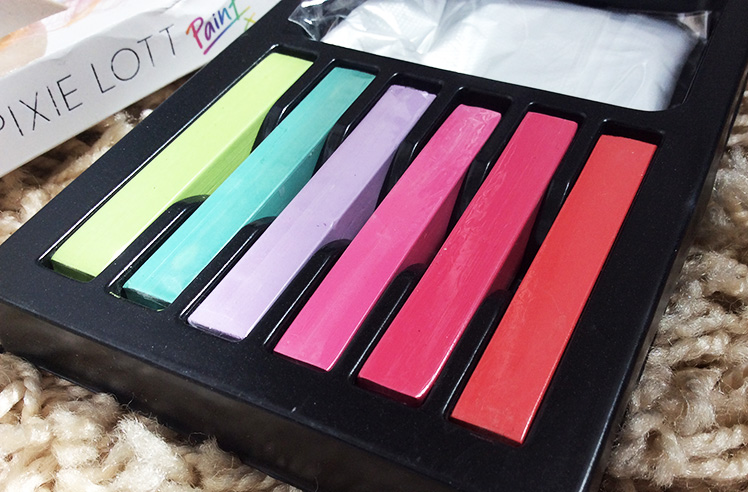 I was obsessed with the idea of the hair chalks, and even bought myself this Anastasia Hair Powders a while ago. And it is really fun, and easy to use. You basically just apply the chalks and set them with a hair spray, but there are detailed instructions and tips on the packaging anyway.
As you can see, this is
Read More
Here is a preview of the Tom Ford's  Winter Soleil Makeup Collection for Christmas 2016 which includes a new variation of lipsticks, palettes, beautiful brushes and some skincare. It all comes in a chic and sophisticated white packaging. Let's take a look.
Soleil Lip Foil, $53
Dimensional and reflective lipsticks. Come in the following shades: Aperture, Sea Dragon, Venus Raising,  Creme Conque, Spanish Flame and Private Life
Soleil Eye And Cheek Palette, $155
Includes: four eye shadows, highlighter and two blushes. Comes in Warm and Cool.
Soleil Blanc Dry Oil Spray, $70
Lightweight but nourishing oil which
Read More
My name is Marina, and I am mascara snob. Although most make-up artists and beauty writers say how mascara is the product to save on, this is not for me. After all mascara is one of the most important products in my makeup bag, so it has to be perfect. And YSL Faux Cils meets all my requirements.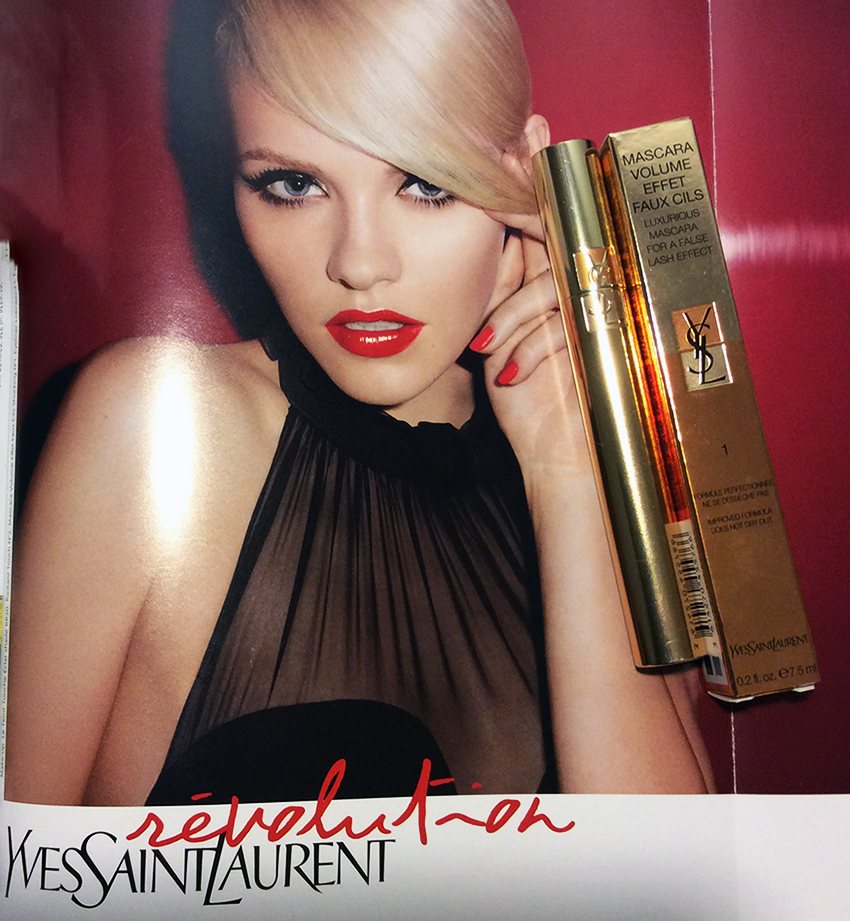 This lill' gem does not need an introduction, a cult classic for a reason, it gives you phenomenal lashes, hence the name. You get ridiculously -long-touching-your-eyebrows lashes which are voluminous and ultra-black, too. On me this mascara stays on pretty well, without smudging for the whole working day.
And that is not to mention that it comes in the gorgeous YSL gold packaging. And although I am the biggest fan of black you will ever find, I still think that YSL's gold feels more luxurious. And, yes, when you pay a lot for
Read More
There is nothing I love more than a beauty collection which was inspired, or even better, a collaboration, with an artist/photographer/someone from the world of culture. So I was obviously excited to see these new collections from MAC x Helmut Newton and NARS x Sarah Moon.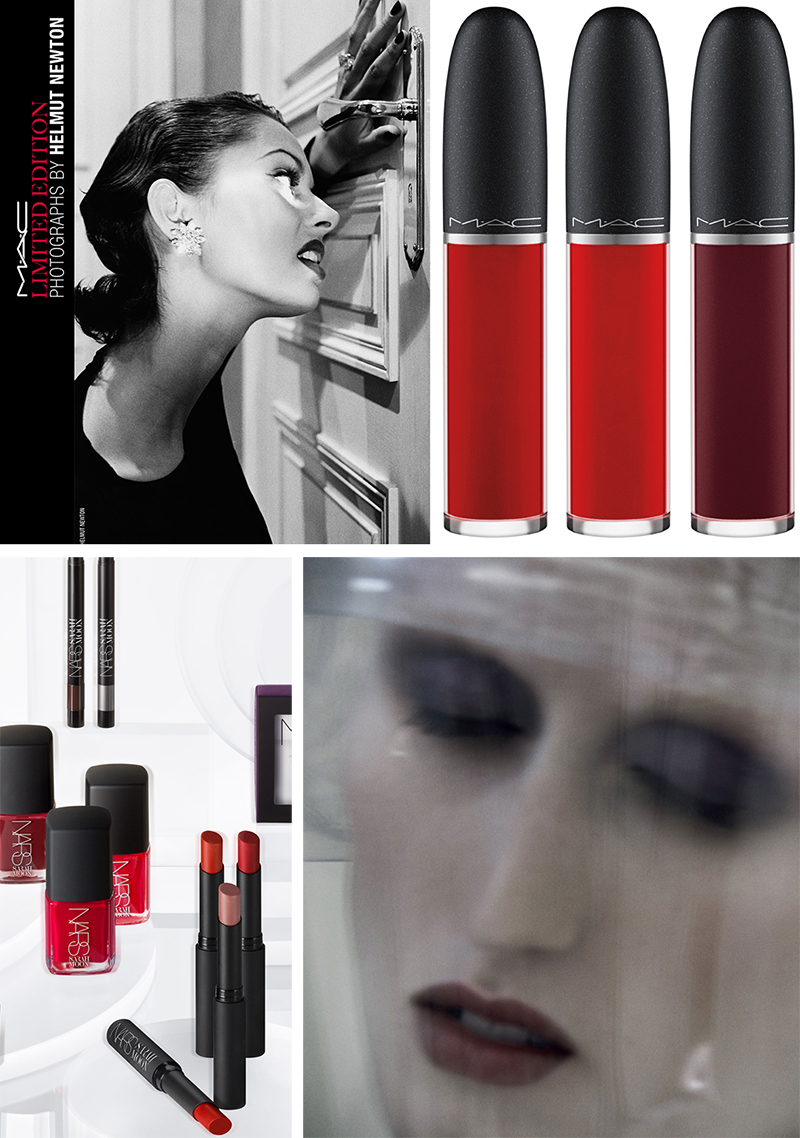 MAC release  so many collections all the time, and the one which celebrates the work of Helmut Netwon really stood out to me. I have actually quite a few of his photos saved on my Pintetest. This is a small edition with carefully chosen products which  capture the photographer's work perfectly.
A palette of classic, neutral shades –  Point 'N' Shoot  (£25/$32),  Liquid Eye Liner (£16),  Upward Lash Mascara (£19).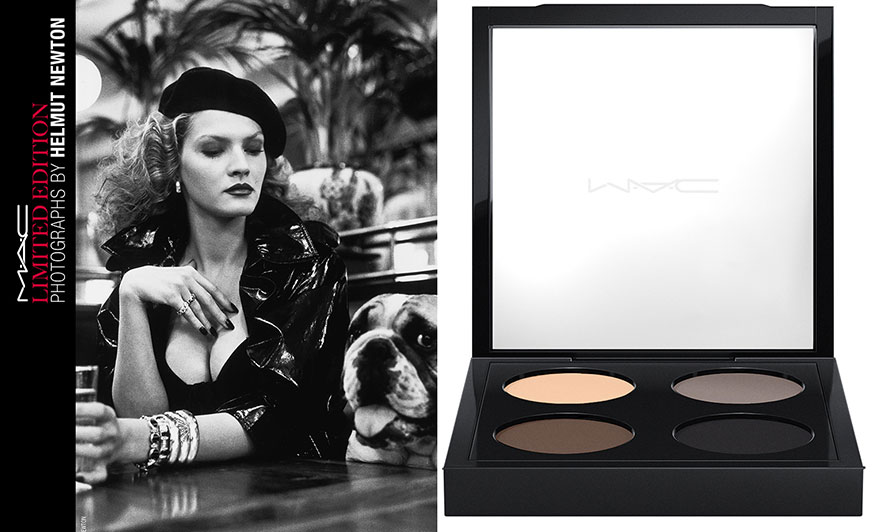 There are also three Nail Lacquers (£10): Monte Carlo (red), Call Time (grey) , Berlin (purple) and the most exciting product – Retro Matte Lipcolours (£17.50/$21) which are promised to
Read More