Is it possible not to fall in love with this new collection from OPI! Just look at those stunning images. Some of them are very Frejya-esque.  Beautiful blonde with long braided hair and piercing icy blue eyes in cool-toned clothes and stunning silver jewelry…I've got a bit carried away, after all I wrote my final work for uni about Scandinavian culture.
Anyway, I am very pleased to see a collection dedicated to Scandinavia, if you did not notice that already.
Images credit
The shades are:
Can't a Fjörd Not To, Whatever it takes, get your hands on this extravagantly creamy coral!
Do You Have this Color in Stock-holm?, Stock up! This icy blue-violet is in hot demand!
Going My Way or Norway? No two ways about it… this caramel is delicious!
How Great is Your Dane?, Pass up this cinnamon coffee? You're barking up the wrong tree!
Ice-Bergers & Fries"Wood" you like a chocolate shake with
Read More
If you follow me on Instagram you already saw the photo of the tart I made the other day. It was inspired by Liberty London Girl originally but I always make my own variants, and I have tried a lot, and they all were very good.
It is a crowd pleaser, and it is extremely easy to make,easier than pizza.
You'd only need a pre-made  puff pastry and the toppings of your choice. I personally went for chicken fillet which I've milled  in the blender, finally sliced tomatoes, cheese, basil, oregano,  parsley, sea salt and all kinds of pepper I had at home. I also did the other one that day with
Read More
Remember I did a post about foundations?
Since a lot of you asked for more details, here is the official information about some of them:
Tom Ford Traceless Perfecting Foundation SPF 15, $80
"The Traceless Perfection Foundation is a natural-finish, longwearing, humidity-resistant foundation that hydrates and evens your skin tone, creating a flawless, supple, poreless canvas with medium-to-full coverage. Its formula includes the nourishing Tom Ford Infusing Complex to help smooth and renew skin while helping diminish the appearance of fine lines and wrinkles."
Available in 15 shades from Nordstrom, Neiman Marcus, Bergdorf Goodman.
 Cle de Peau Radiant Fluid Foundation SPF 24, $125
"Radiant Fluid Foundation is a liquid foundation with added SPF 24 sun protection that gives your skin a dewy, lustrous finish and creates a glowing veil of beauty, revealing vibrant luminosity that transcends the natural look of skin. It contains the Illuminating Complex, which is a powerful moisture-stabilizing force that promotes exquisite radiance. The foundation also resists dullness, wear and changes in color throughout the day to help you retain a beautiful, smooth finish."
There are 12 shades to choose from and it's
Read More
My hair removal of choice is waxing (maybe I should write a post about it, as quite a few people asked me to). But the downsides of such method are ingrown hairs and bumps which are not sexy, at all.
But there is a solution for that! And that is Tend Skin. What it is? Long story short – this is basically a liquid which contains aspirin and has an anti-inflammatory and calming effect. As the result, there are no more red irritated bumps and pesky ingrown hairs.
Does it work?
Read More
I have already posted about the new Dior's eye shadow quints  which will be a part of the brand's Autumn makeup collection. But what other shades of the eye shadows will be available, and what other makeup products are a part of the new collection?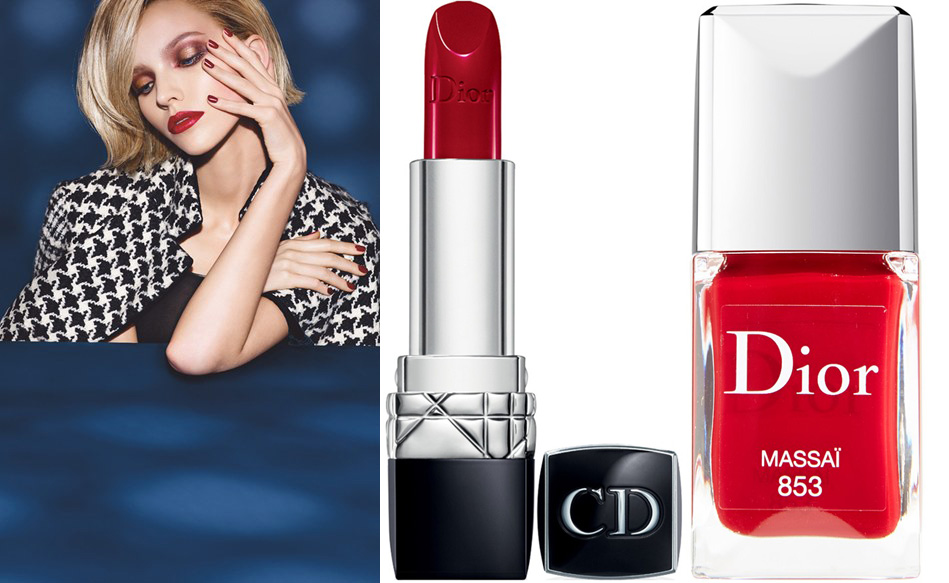 There will be five nail polishes and five lipsticks.  Four of each have a corresponding name. My personal favourite has to be  Vernis Gel Shine & Long Wear Nail Lacquer in 853 Massai and Rouge Dior Lipstick  in  Massai 869.
As for other shades, they are:
Tutu 254 and Tutu 354; Bar 317 and Bar 902; Pied-de Poule-977 and Pied-de Poule 206;  Carre D'Or 135 and Carre Bleu 796, with lipstick names coming first.
These are sold separately actually and you can buy the nail polishes here, here or here (£18.50/$25). And lipsticks here, here or here (£26/$35).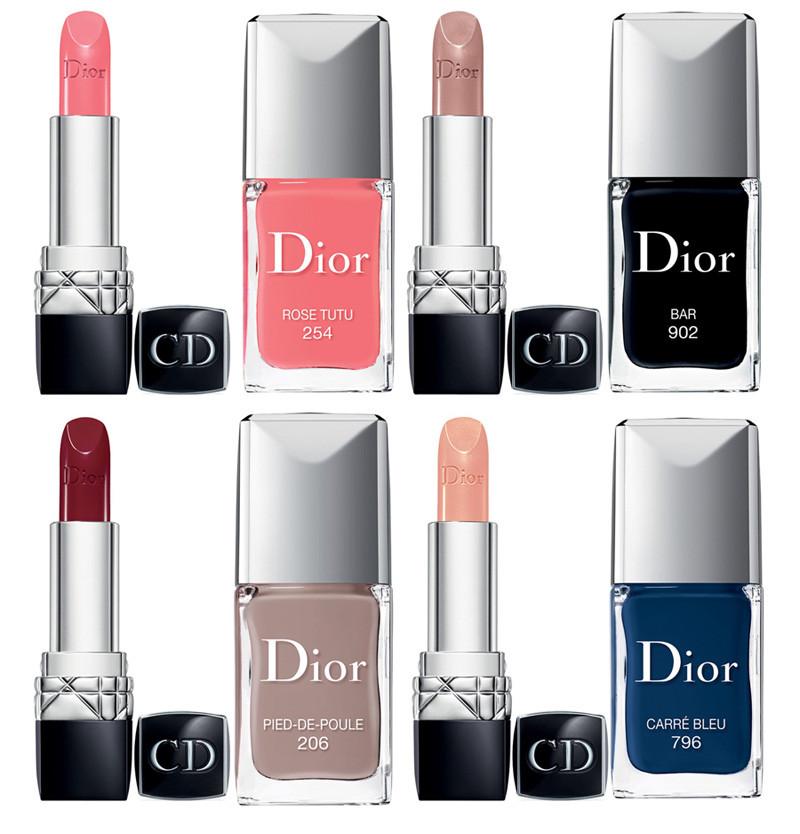 And what about the eye shadows?  The re are six more 5 Couleurs eyeshadows, and they all look gorgeous:
 Montaigne, Versailles, Cuir Cannage
 Candy Choc, Femme-Fleur, Jardin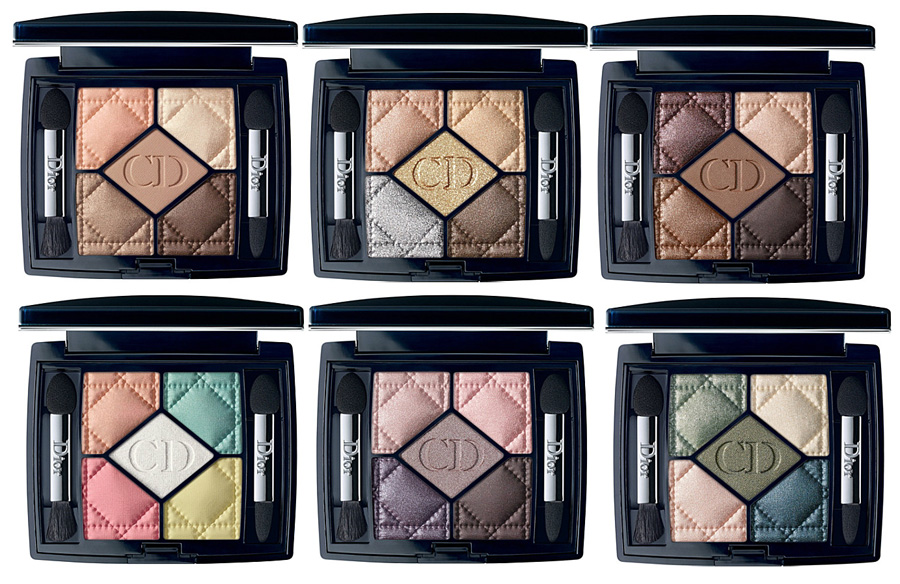 I love the look of Montaigne, Cuir Cannage and Femme-Fleur.
You can buy them from Selfridges for £42 each.
Read More