I love red lipstick, I really do.  I often wear red, and I have converted some of my close girlfriends to red, too. In fact most of them tried it for the first time because I made them. I literally put it on their lips, ha!
This is why I've decided to look back at some the post about red lips that I wrote in the past and share them with you!
Men and Red Lipstick. Do they Even Like It? (read here)
This was one of my favourite posts to write! My readers' husbands and boyfriends shared their true opinion about the red lip. Care to share what your Mr. thinks?
My tips on wearing  red lipstick (read here)
How, what and
Read More
NARS Laced With Edge makeup collection for Holiday 2014 is here, and this season the brand decorated the packaging  with a special ornament. Not only the packaging, but also Daria Strokous' face for the promo
There are six lip products, three glosses and three lipsticks which are almost matching. I love the crimson "duo", of course.
Lips
Hardwired Lipstick (/$26)
Adriatic, Glistening Soft Cream
Femme Fleur, Shimmering Brick Red with Gold Pearl
Deadly Catch, Crimson
Lip Gloss (/$26)
Soleil D'Orient, Shimmering Pink Champagne
Corsica, Shimmering Pink Raspberry
Burning Love, Bright Ruby with subtle shimmer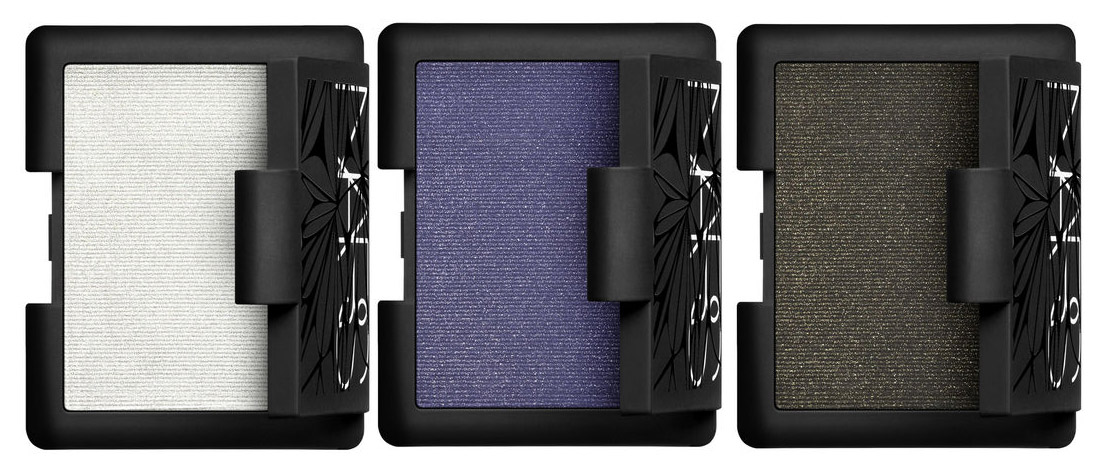 Three eye shadows.
Eyes
Hardwired Eyeshadow (/$26)
Read More
I am painting my nails at least twice per week.  I find that nice manicure not only never fails to improve my mood but also somehow increases my productivity. How can you not be productive with red nail polish on?
But there is one product that I often neglected in the past –  base coats.  A good base coat should make your nail polish last longer, protect the nails from staining, make them smoother, which would make the nail polish application easier, and maybe even strengthen them.
However, I wasn't pleased with any base coats I have tried in the past, they took forever to dry which made the whole process longer, and
Read More
Here is a preview of the best new high-street launches, in my opinion.  Eyes, lips and cheeks category.
Please note that I haven't tried any of the products yet,  they were selected  because they caught my attention and look promising.
Eyes
Max Factor Excess Shimmer Eye Shadows (£7. 99) These will be available from November from   Boots and Superdrug .
" The Eye Shadows make it ultra-easy thanks to its smart 3D silicone gel formula which holds its high-impact metallic colour pigments in place for up to 12 hours, for intense luminosity and a smooth colour finish that lasts."
Cheeks
Topshop Cheek Jelly (£7) from here.
Read More
Tom Ford lipsticks are as luxurious, as it gets! They are just the best in everything – formula, packaging, performance.   I love my Bruised Plum  as much, as  you possible can like a lipstick. Read – I am slightly obsessed.
This is why the newest release from  Mr. Ford made my beauty loving heart beat faster, which doesn't happen that often these days, as I see  new products literally every day.
So, the new TF lipsticks are called Lip Color Matte. There are 8 shades so far,  with two being a Limited Edition.
Above you can see my favourites:  Ruby Rush, Plum
Read More