October is one of my favourite months and I am kind of sad that it is over already but it was a great one despite the fact that I was ill for over a week.
I've decided that before talking about my beauty favourites, I'd mention some other things I like/enjoy:
I've finally went to my first swimming class after planning on going for months. Since I've got sick the next day I haven't been back yet but I will be. Next week.
Downton Abbey. That 1920's style…And I refuse to accept that it's the last season.
Since I was ill for a week at home, I've got time to read and it was wonderful. I was mostly reading cultural and philosophical articles (yeah, I do love such topics) but here is my reading list.
And finally – Pinterest. This has to be my favourite social media, I am always browsing/pinning/saving photos.
Max Factor Creme Puff Blush in Alluring Rose (review and swatches)
This is probably my favourite launch of the year. Seriously, I could not love these blushes more than I do, and I feel like I have been going on, and on about them. They have the creamiest and softest texture, blend beautifully and have that all-in-one effect.  You don't really need any highlighter or sculpting, just this. And
Read More
Stila's  Sealed With A Kiss Makeup Collection for Christmas 2015 really caught my attention. Especially with those gorgeous promo campaigns *inspiration alert*.
There are four looks in general and my favourite ones are with red lips and cat eyes which is chic and classy and the one with dark lips and a fresh glowing completion, as that is my kind of look.

And which makeup do you like the best?
As for the makeup sets themselves, they are really-really good!
I personally like (and think of getting for myself)  Eternal Love Liquid Lipstick Set ($20) which includes three mini lipsticks which, in my opinion, are some of the best in the industry (read my review). And you can't really go wrong with mauve, red and berry.  The shades are: Ricco, Beso and Baci.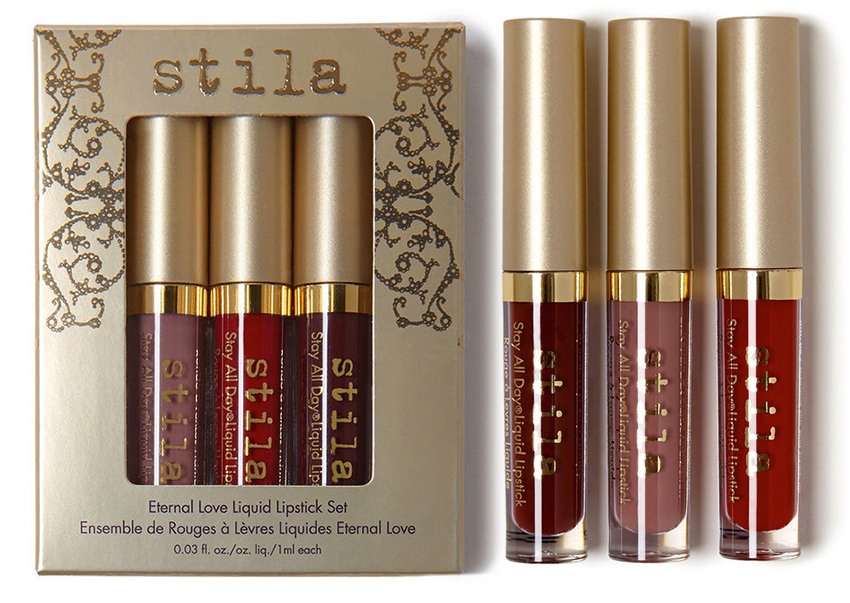 There are two more lip sets. One with more liquid lipstick shades and one with the cult Stila glosses. I have actually bought  a few sets several seasons ago for myself and friends.
Eternally Yours Liquid Lipstick Set ($39): Caramello, Patina, Aria, Como, Chianti and Fiery
Sealed With A Kiss Gift Set ($28): Pomegranate Sparkle, Ruby
Read More
I have proclaimed my love for Kerastase products numerous times already, but here it is again.
This time it is all about Specifique Bain Stimuliste GL Energizing Shampoo for Thinning Hair which I have already included in my favourites in the previous month.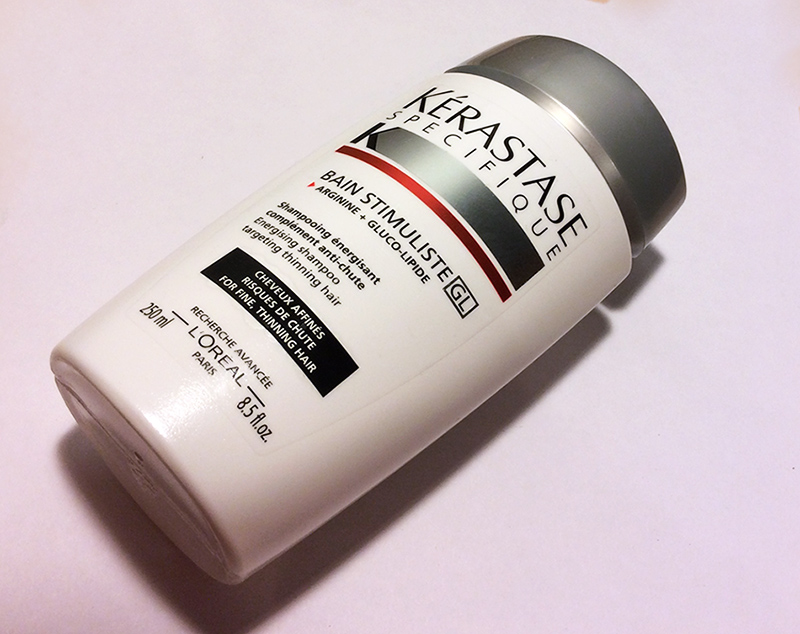 When I was looking for a new Kerastase shampoo, I've noticed that this one was among the best sellers and  I also read several great reviews. Moreover, Specifique Bain Stimuliste GL Energizing Shampoo  includes Agrigine + Gluco Lipid and is formulated  for thinning hair. I don't necessarily have thinning hair but it sheds more than I'd like to, so this is the reason why I've decided to choose this one.
I may have looked up "How many hairs do you lose in a day?"… "Losing up to 100 hairs a day is normal. But if hair loss runs in your family, you could lose a lot more hair."
I know, I know…
So, what about this
Read More
Givenchy Les Nuances Glacees Makeup Collection for Christmas 2015 is a well-edited luxury release with a crispy white glittering packaging.
You get a La Palette Glacee, six eye shadows, inspired by iced chocolate. According to Givenchy, these shades are about reflective pearlescent particles in different sizes create a deep 3D effect.
A special edition of Le Rouge, Le Rouge Glace in a beautiful festive shade.
Bronze Liner Vinyl and bronze Noir Couture Volume mascara. There is also a
Read More
Believe it or not, but I have already bought some Christmas presents for my family which is very unlike me, as I usually get everything very last minute.  One of the main reasons for that is that I struggle to keep my presents a secret, and I want to give them straight away!
This is why a new #ChristmasGiftGuide  feature is here for those of you who love shopping for the gifts early. Hopefully, these posts will help you to pick the best offerings from the overwhelming new beauty launches.
In my opinion, you just can't go wrong with a luxury candle. And here is this season's offering from Diptyque.  The most hyped up candle brand. Ever.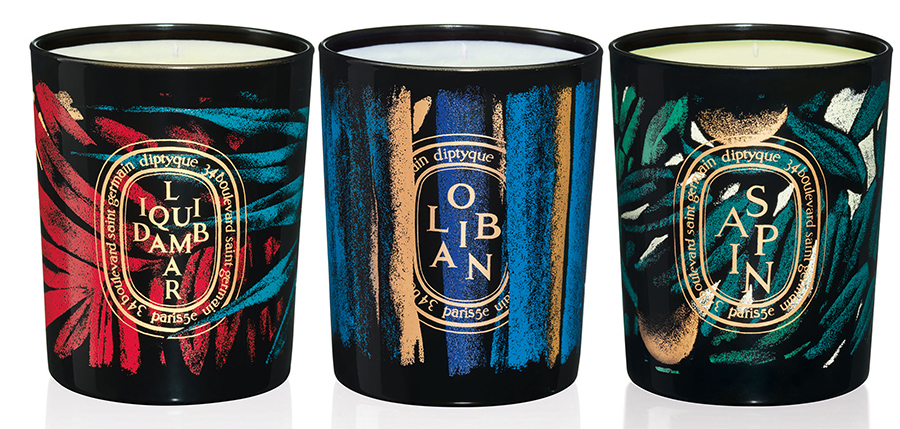 This year's release:
Read More