Can you believe that it is MAY already? Where did 2015 go?  Maybe that is because I am crazy busy these days that I don't notice anything around me, who knows…
But back to April Beauty Favourites. I did not have that many makeup favourites, and did not want to mention the same products over, and over again – so here are 3 hero products that I have been using every single day when I did my makeup ( I was sick for a week in April which was horrible), and some new  beauty loves…
Photo is from my Instagram
The three makeup heroes I've mentioned are: Rouge Bunny Rouge Raven Glaze Lacquer Liner (review and swatches), Max Factor Glamour Extensions 3-in-1 Volumising Mascara (review),  Bobbi Brown Natural Brow Shaper & Hair Touch Up in Slate (review). I haven't been experimenting with eye makeup that much this month, and these are the products that just work. Eye brow gel to tint my eye brows and keep them in place, ultra black liner for that feline flick and mascara for thick and long lashes.
There are also three products that I've mentioned in my Spring Beauty Guide: Balance Me Radiance Rose Face Oil and Aromatherapy Associates Hydrating Rose Radiance Skin Serum for that
Read More
I think all my friends know my obsession with red shoes, like real obsession, I have a pair of red shoes for every season  (even my flip flops are red, of course). I am still looking for a perfect pair of heels/stilettos though. Somehow it is very complicated to find the ones I'd really love but I have some ideas  on my Pinterest board… It is now my N0 1 fashion mission for 2015 – to find red stilettos.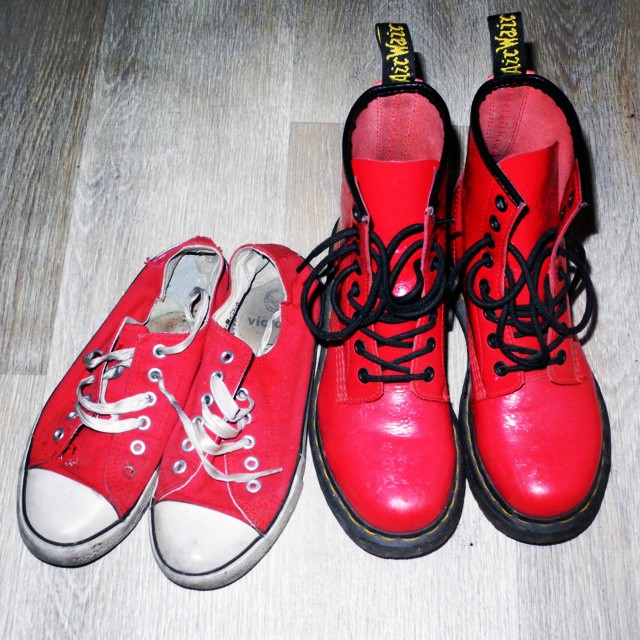 This pic is from my Instagram
I wish I
Read More
I remember when Ilamasqua just launched in November 2008 (Makeup4all actually launched 3 months later, so I covered all their collections) – it was something different and unique, something edgy, alternative, and opposite the mainstream, so to speak. Their collections like Dystopia and Theatre Of Nameless were so unlike anything else with the gorgeous looks from Alex Box and unreal shades of the products.
To be honest, I wasn't a big of the latest releases such as Glamore and similar ones, as for me it wasn't the Illamasqua I loved. This is why it is very nice to see how they are back to their roots with this new To Be Alive Collection.
Striking visuals with fierce makeup and stunning model. The products in the collections are well-edited and unique:
Spirit Palette, £34
Powder Eye Shadows in 

Cascade (ultraviolet light), Inspire (rich true blue) and Refine (intense midnight blue)

 Shimmer Cream Eye Shadow in Awaken (delicate ice blue).
Glamore Lipstick, £18.50
Read More
When I saw Burberry's Lip & Cheek Bloom some time ago, I got really excited, as there is nothing like a good cream blush and lip product two-in-one. Finally they are here!
The texture is described as "airy and bouncy" and the formula – as "sheer and buildable". While the finish is supposed to be matte and fresh-looking.
Don't they just look gorgeous? After week of being sick (seriously, I don't remember when I felt this bad for the last time), this looks like an instant pick-me-up!  And I am sure they'd make anyone look better!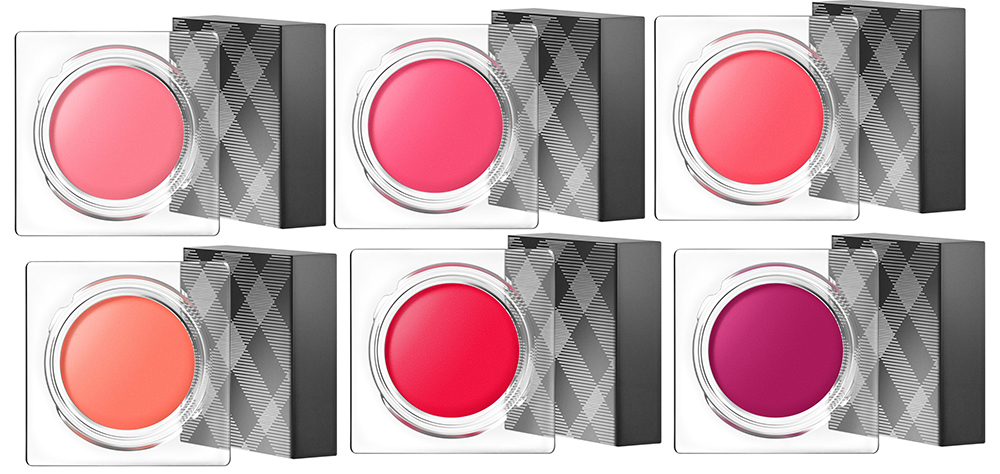 There are six shades to choose from:
Read More
Here is a preview of Chanel's summer 2015 makeup collection – MÉDITERRANÉE. The brand brought back their popular eyeshadow sticks, and released some new summery shades of lipsticks, glosses and nail polishes. The star of the collection is the Lumiere D'ete  golden bronze illuminator which will instantly warm up your complexion.
There is also a purple eye pencil, which you can see Sigrid Agren wearing on the promo photo on her waterline. Makeup for the campaign is by Chanel's new beauty Creative Director – Lucia Pica.
Lumiere D'ete Illuminating Powder, $65
Stylo Yeux Wateproof, $34
Stylo Eyeshadow, $34
107 Campanule
117 Azulejo
127 Laurier Rose
137 Olivine
147 Caroube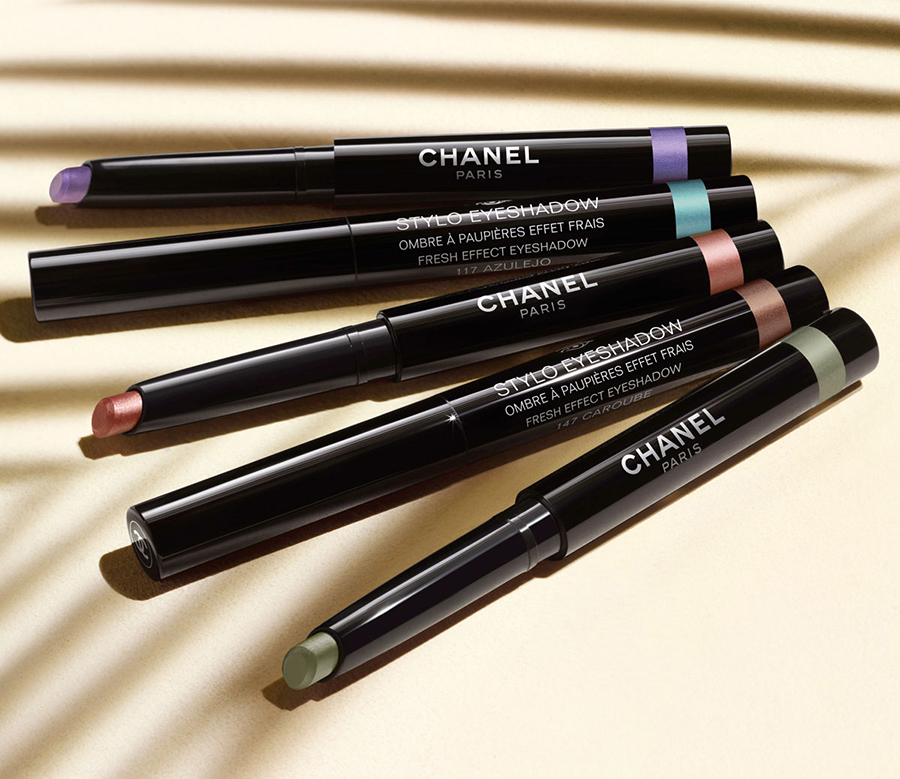 Rouge Coco Shine, $36
Read More