Ginger Bells – A yummy shade of gingerbread.
Shim-mery Chic – A gorgeous glimmer of bronzed glow.
All A-Bordeaux the Sled! – Dash in for this luscious shade of wine.
Holiday Glow – Charcoal grey glowing with a touch of silver.
Sapphire in the Snow – A deep jewel-toned violet-blue.
Merry Midnight – Blue-violet, with a starry, multi-hued shimmer.
Check out other 6 nail polishes
Read More
First of all I would like to tell you that this  is post # 300!!! And soon I will have a small giveaway for you! Don't miss it:)
What is written about these glosses on the website:
Mirror shine lipgloss. The lightweight non-sticky, perfectly pampering formula glides onto your lips for a perfect mirror-finish pout. Ultimate glossy glamour.
What do I think:
Read More
Inspired by the latest international catwalk trends Rimmel London has created a mystical and mysterious winter look
The colors are appropriately called his signature dark. Because in the cold season, dark and intense colors are totally hip. Smokey Eyes with extravagant effects and bold colors of aubergine on various berry shades to work with this striking black make up the heart.
Rimmel London's exclusive makeup artist Susanne Krammer explained step by step how this trend with the appropriate Make Up is implemented
"Dark Signature look of Rimmel London"
Face
Read More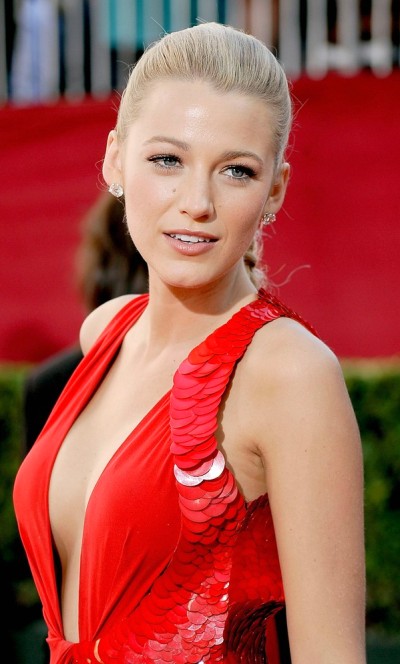 Celebrity Makeup Artist Kristofer Buckle used Dior Beauty products to create the look for Blake Lively( S from Gossip Girl) at the 2009  61st Emmy Awards.
How to get the look
Skin: DiorSkin Airflash Spray Foundation in #301, Dior Skinflash #3 around the eyes.
Lips: Dior Serum de Rouge Lipstick as a base with Dior Lip Polish in Radiance Expert on top.
Eyes: DiorShow Blackout Mascara, Dior 5-Colour Eyeshadow in Beige Messai#705
Cheeks: DiorBronze Original Tan in Amber Tan #03
This is what Kristofer Buckle says about the look
"I used a lot of warm, honey colors on her skin and lips to make her green eyes pop.
Then I topped off the look with tons of DiorShowBlackout Mascara, which transformed her upper and lower lashes into expressive frames. I used Dior Eye Show in Undressed Beige on Blake's cheekbones and shoulders to create an ethereal glow," said Buckle.
It's technically an eyeshadow but it works basically anywhere you want to reflect the light!"
Hot to get the hairstyle:
Read More
Hello, ladies! I am back!
Probably you didn't even notice that I was gone because I had posts scheduled for you
I had such a great time! Although this was a trip connected with my work I still had some shopping!!! No makeup but clothers from Seppälä (I love Finland), some new accessories and skin care products (one of them is mask for face from Finland
).
Have you seen the new episode of Gossip Girl? I And have you seen the dresses and makeup that Blake (Serena) and Leighton(Blair) were wearing at the 61st Annual Primetime Emmy Awards!
Photo Credit: Ruven Afanador / The CW © 2009
Check photos of our favorite Gossip Girls S and B at 61st Annual Primetime  Emmy Awards. Blake was wearing Versace and Leighton – Bottega Veneta.
Read More