Inspired by the latest international catwalk trends Rimmel London has created a mystical and mysterious winter look
The colors are appropriately called his signature dark. Because in the cold season, dark and intense colors are totally hip. Smokey Eyes with extravagant effects and bold colors of aubergine on various berry shades to work with this striking black make up the heart.
Rimmel London's exclusive makeup artist Susanne Krammer explained step by step how this trend with the appropriate Make Up is implemented
"Dark Signature look of Rimmel London"
Face
Read More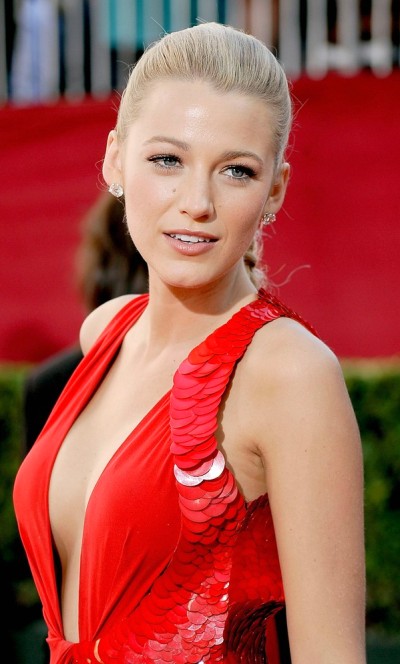 Celebrity Makeup Artist Kristofer Buckle used Dior Beauty products to create the look for Blake Lively( S from Gossip Girl) at the 2009  61st Emmy Awards.
How to get the look
Skin: DiorSkin Airflash Spray Foundation in #301, Dior Skinflash #3 around the eyes.
Lips: Dior Serum de Rouge Lipstick as a base with Dior Lip Polish in Radiance Expert on top.
Eyes: DiorShow Blackout Mascara, Dior 5-Colour Eyeshadow in Beige Messai#705
Cheeks: DiorBronze Original Tan in Amber Tan #03
This is what Kristofer Buckle says about the look
"I used a lot of warm, honey colors on her skin and lips to make her green eyes pop.
Then I topped off the look with tons of DiorShowBlackout Mascara, which transformed her upper and lower lashes into expressive frames. I used Dior Eye Show in Undressed Beige on Blake's cheekbones and shoulders to create an ethereal glow," said Buckle.
It's technically an eyeshadow but it works basically anywhere you want to reflect the light!"
Hot to get the hairstyle:
Read More
Hello, ladies! I am back!
Probably you didn't even notice that I was gone because I had posts scheduled for you
I had such a great time! Although this was a trip connected with my work I still had some shopping!!! No makeup but clothers from Seppälä (I love Finland), some new accessories and skin care products (one of them is mask for face from Finland
).
Have you seen the new episode of Gossip Girl? I And have you seen the dresses and makeup that Blake (Serena) and Leighton(Blair) were wearing at the 61st Annual Primetime Emmy Awards!
Photo Credit: Ruven Afanador / The CW © 2009
Check photos of our favorite Gossip Girls S and B at 61st Annual Primetime  Emmy Awards. Blake was wearing Versace and Leighton – Bottega Veneta.
Read More
And the 50-ties of last century  Dior asked  Swarovski created a jewelry collection for Dior. So Swarovski created crystal reproduces the reflection of sunlight in the Mirror Gallery in Versailles. It was called Aurore Boreale*. Such name also got the new  medallion from the new Holiday 2009 collection.
Mirror metal surface is dotted with transparent crystals, white (48 pieces), in the center of which  there are 4 major crystals . Inside  there is a lip gloss.
Two shades:
001 Pure Crystal with sparkles
251 Pink Crystal pinkish purple
Northern light. (my note)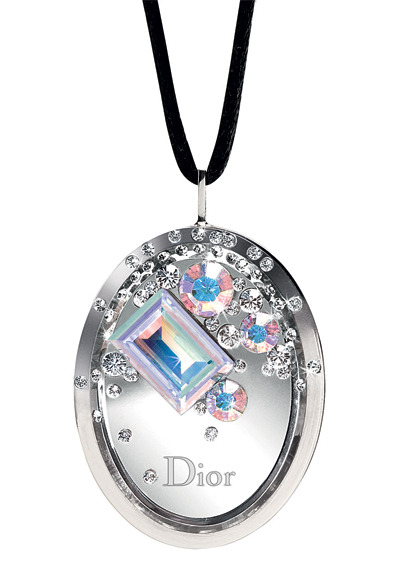 information and photos of other products
Read More
A perfect lip make up is worth a thousand words. Seductively beautiful, it also embodies pure femininity!
ARTDECO Lifting Lip Stylo, € 10.80
The lifting Lip Stylo lays the foundation for long-lasting, brilliant color lip make up this lip primer nourishes and smooths lips with her silky formulation and special anti-aging drugs. Derived from coconut oil Sepilift ® counteracts fine lines and moisturizes. In addition, hyaluronic acid, your lips thanks to its high water binding property looks wonderfully full. From moisture loss keeps Phytosqualan derived from olive oil. Jojoba oil maintains the supple lips while vitamin E protects against damaging environmental influences.
ARTDECO Soft Contour Lip Liner, € 9.50
The Soft Contour Lip Liner combines long-term color with nourishing action. With the pen can be opaque contours apply supple soft. They are waterproof and wischresistent. With the integrated lip brush allows the contour ausschattieren and apply the lipstick professional.
The liner is rich in anti-aging ingredients: Vegetal Filling Spheres ® cushion wrinkles from the inside. Phytosphingosine SLC ® supports collagen synthesis. Hyaluronic acid improves skin elasticity. 3-ceramide lipids contribute smoothing while preserving moisture. The vitamin B5 were found Panthenyl triacetates stimulates cell renewal and improves the water binding capacity of the skin. Vitamin E protects against damaging environmental influences.
ARTDECO Lip Passion Smooth Touch Lipstick, € 10.80
Read More