New  waterproof  Stylo eyeliners by Nars available in 3 shades:
Black
Brown
Blue
Availability: October 2009.
Price:$27.00
Larger Than Life Volumizing Mascara($25)
This lush, vitamin-enriched mascara boosts volume and curl with every stroke. The signature "honeycomb" fibers of the brush are designed for maximum product pickup and smooth, even distribution that coats every lash without smudging or flaking. The rich, deep pigment magnifies the effect, creating a thick fringe that's high definition, high drama, and bigger than ever.
Larger Than Life Lengthening Mascara($25)
Read More
What is written:
* Creamy consistency guaranties easy application, consistent coverage, shine and long lasting finish
* Quick-drying formula
* UV filters protect nail polish colors from fading
What do I think:
I was looking for a perfect  yellow nail polish for several weeks. At last I found it!  I never heard about this company before but wanted to give it a try.  Nail polish is called Creation Nail Design and the brand is Vipera Cosmetics. As I was told later this is a company from Poland. The lady in the shop told me that this nail polish is just perfect with great color that lasts for several days. But everyone tells that. Is it really true?
Read More
The OPI Coleccion De Espana features the colors of passion. The OPI Coleccion De Espana features nail polish colors that are full of drama. Try the OPI Coleccion De Espana . . . an accessory to the season's perfectly polished fashion.
Dark and mysterious with fiery passion, the latest collection from OPI celebrates the drama of Flamenco, the excitement of the bull fight and the beauty of a country rich in art and culture. In the evening, plazas fill with Spanish beauties to see and be seen, stopping at outdoor café's to share the Tapas and Sangria. It captures the warmth and complexity of Spain from Barcelona to Madrid to Seville.
There are 12 colors in this collection
Barefoot in Barcelona
Can You Tapas This?
Give Me Moor!
Pink Flamenco
No Spain No Gain
Ate Berries in the Canaries
Read More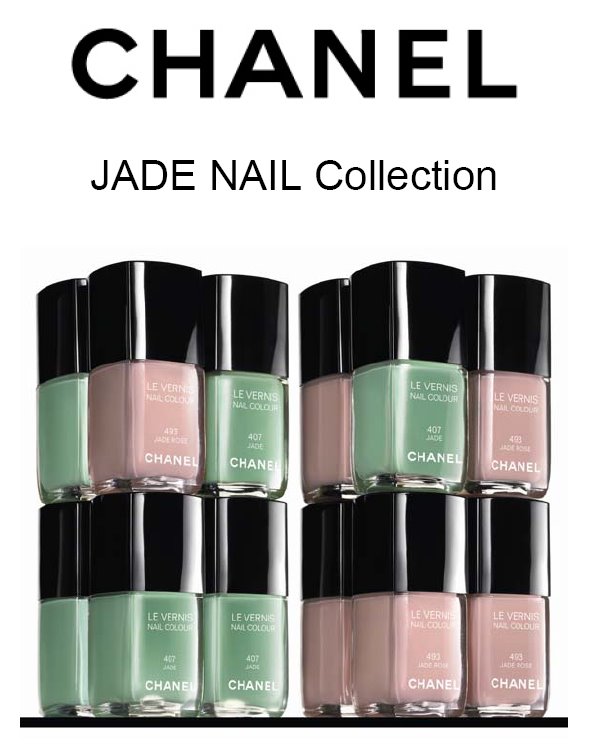 Swatches of Chanel Jade Collection – All Laquered Up. You can see  how famous it is already by watching this photos.    

Summer BeautyFix – Mischo Beauty
Guerlain Parure Extreme fluid foundation review       –   Make Me Blushhh
Go Natural For A Week – Product List with Indian Girl
MAC Sneak Peek for Spring 2010 – The Beauty Alchemist
Swatches of Nail Trend by Mac – Magimania
The perfect makeup for your eye color – Chic Profile
Read More
Autumn is here and do you know what that means? New episodes of our favorite soap operas
What are you eagerly looking forward to? In this post I would like to tell you what I am waiting for. Not only soap operas of this Fall but some movies, too.
1. Desperate Housewives 6
(promo photo from ABC)
There will be no Eddie Britt plus I can't wait to see who was the bride in the last episode:) And I missed those 4 women. I am saying four because I am not a fan of Catherine. Who is your favorite Desperate Housewife? Do you like them as much as I do?
You can read about them here (ABC) and here(about 6th season)
2. Gossip Girl 3
I just can't wait to see Chuck and Blair together plus
Read More