I love Inglot's Freedom System and I already got some eye shadows (and more) and plan to try the lipsticks and concealers. But today I will tell you about their brow wax which you can also get for your palette. They are coloured which saves you a lot of time in the morning since you don't have to use eye brow pencil or powder and then fix it all with the wax or gel.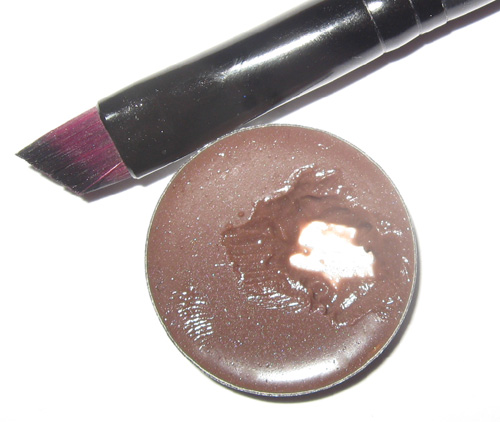 Ever since I got the eye brow wax from Inglot I've been using it every day and I've been loving it a lot. Mine is # 571 and you can see how it looks like on the skin. It will work for you if
Read More
Lately I've been loving Revlon a lot so I got myself quite a few products (so stay tuned for the reviews) and I was browsing the website and reading different reviews about the products that I want to try.
I was happy to find out about their new collection called Fire and Ice which is a take on the collection of 1952! All the information in this post is true for the US but I am not sure if we will get all these products here because usually we don't get all the range which is a shame.
Bring glamour back this season! For a limited time only, best-selling Revlon Super Lustrous Lipstick – Fire & Ice will be offered in a vintage-inspired lipstick case featuring a shiny silver case and a gold band with Revlon's original scripted logo.
Revlon Super Lustrous Lipstick is infused with silk and vitamins for smooth, conditioning color.
There is also the regular edition of Revlon Super Lustrous Lipstick but with an old logo which I really like and it is available in 4 shades
Read More
Have you tried Extreme Sheen High Shine Lip Gloss ?
It is described as:
"Pure pigment, pure shine, pure luxury: this intensely-hued, super lustrous lip gloss is formulated with active ingredients that hydrate and restore lips for an immediately soft and smooth effect."
There are 12 shades available:
Child(sheer nude)
Fortune(golden pink shimmer)
Ignite(rose beige shimmer)
Imagine(peach champagne shimmer)
Lush(golden peach shimmer)
Nectar
Read More
I am ready to see the Spring 2011 collections so bring bring it on! I've already got some products from Holiday 2010 and some are still on my list but I always like to know what is waiting for us!
Here is just a preview of the Guerlain's Spring 2011 posted by Teen Vogue's editor.
So here is the preview
Read More
Glimmer. Glamour. Sophistication. The Sequins collection is inspired by shimmer and festive holiday moments. Fashion takes glamour to the next level, with feminine embellishments and touches of sequin-shine.
Sequin Eye Colour, $22

Laura Mercier Sequin Eye Colour has soft-sparkle effects that glisten and captivates. The deep-impact shades can be swept over eyes softly for a stunning day look, or applied with more intensity for evening glamour.
Tiger's Eye
Twinkling Star
Shimmer Plum
Pink Crystal
Black Ice
Lapis
Copper
Jade
Brilliant Rose
Lip Glacé, $22

Laura Mercier Lip Glacé is a high-shine, perfectly pigmented lip gloss with rich, long-lasting colour and brilliant shine that creates the appearance of fuller lips. Any skin tone is virtually enhanced by creating a subtle contrast in texture.
Bronze
Pink Diamond
Platinum
Mineral Illuminating Powder, $32
Laura Mercier Mineral Illuminating Powder is
Read More