Mad Men is back!!!
And here is the look of the the gorgeous Christina Hendricks at the Mad Men Season 4 Premiere on the 20th of July.
The look was created by celebrity make-up artist Vanessa Scali:  " Christina's sultry Dolce & Gabbana dress inspired a softer version of the "La Dolce Vita" makeup look. We kept it modern by using Bangkok Pure Matte Lipstick, which is a soft matte rose color for her lips"
Products that were used:
Face
Douceur Blush
Skin Smoothing Face Prep
Sheer Glow Foundation
Douceur Blush ( Fall 2010)
Eyes
Read More
It's summer and we all are wearing shirt skirts and shorts from time to time so this made me think of… cellulite.
I will have mercy on you (and myself ) and won't post a photo of cellulite!
But, I can't believe that 90% of women I know have it, in different forms of course. It's also hard to believe that even some teenagers have it…
The Truth
I read so many articles about cellulite and you know, all articles that were written by doctors stated that you can't get rid of cellulite for 100%.  Of course, you can make a huge difference but still it will never be gone completely. Great, right?
What to Do?
I am not going to write what to do with it because I am sure that you read a lot of such articles yourself and know that  it should be a program: healthy way of life and eating, exercises, massage and cosmetics (creams and gels etc). Only by combining all those factors you can get some results. I also heard a lot of times that Sharko shower and a course of special massage is very effective.
The Question
The question is: " What do you personally think about cellulite?Is it something normal and we are just being brainwashed by advertisers? Do you have any secrets do get rid of it? How do you react when you see it on yourself or others? "
I would like to hear all your thoughts about "the enemy"!
Read More
I am sure that by now you are already familiar with the fall 2010 collection by YSL and their nail couture collection. But here is the look from the collection and the list of the products that were used. And I just love how this look is described:
"This season the YSL woman takes to the stage. She is excessive, flamboyant, passionate. She experiments with color to reinvent herself.  Her life is a theatre. She plays with textures and shades: satin skin, velvet lips, eyes shimmer in metallic hues. There are no rules. She is after all, the YSL Woman!"
GET THE LOOK:
FACE
PERFECT TOUCH N° 6 – Gold beige
TOUCHE ÉCLAT N° 1 – Luminous Radiance
PÉCHÉ N° 1 : L'ÉCLAT – Collector Powder for Complexion
EYES
OMBRES
Read More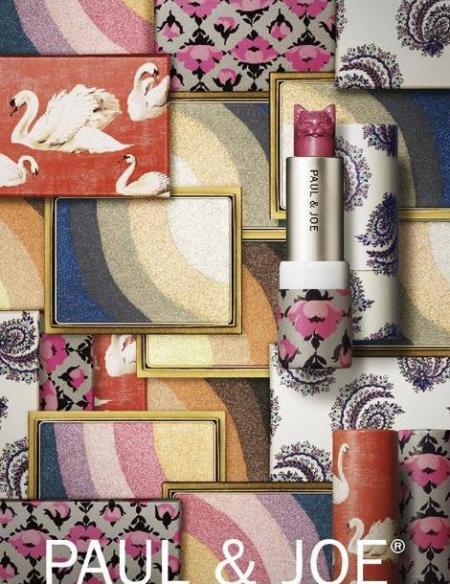 Ever since I saw the adorable cat lipsticks I was waiting for more details about this amazing collection.
So this collection includes:
Lipstick C (as shown on the photo)

Clair de Lune
Over the Moon
Moonshadow
Eyeshadows (as shown on the photo):
Read More
Last week I've picked some Maybelline nail polishes and one of them is on my nails today. It's a pastel  green shade which reminds me of Chanel Jade which was very popular in the past.
As for the nail polish itself – you have to put on 2-3 coats to get an opaque colour. On my nails I am wearing 3 coats of nail polish and no top coat. The photo is made on the 3rd day since I've applied the nail polish.
If you don't want to spend a lot  and don't mind 3 coats, Maybelline colorama in Green Park is a nice shade to try.
Read More