Craft Paper Couture – an inspired idea cut like a pattern and whipped up into a frisky little "funny face" frock. Then, strip it back to its essence for Summer 2010 for a Pret-a-Papier colour collection. It was a Project Runway challenge of sorts, with paper as the source, the instigator of ideas, the beginning of something simply, basically beautiful. Lipstick, LipGlass, Eye Shadow, Paint Pot, Chromografic Pencil, Studio Fix Lash, Impeccable Brow Pencil, Sheertone and Mineralize Blushes, and Nail Lacquer in a seamless spectrum of parchment-to-vellum beiges, with an occasional, clever colour spill, coral among the most au courant.
Here is how the colours from the collection look like
The thing that I personally would like to get is
Read More
Several days ago I made a post about Inglot shadows and I know that a lot of people want to know how they are compared with MAC shadows.
I don't know what's the point in comparing everything with MAC but here is the photo for those who are curious. My friend Monika wrote that her Inglot shadows fit perfectly in MAC palette and you can see that for yourself here
The MAC eyeshadow quad is from Make-Up Art Cosmetics and is € 41 while the Inglot shadows are € 13 and I picked up the colours myself. I like MAC eyeshadows (although the colours in Notoriety Eyeshadow Quad is nothing special and it was not worth my money) but Inglot eye shadows are not worse.
And what do you think? Do you compare everything with MAC? Did you try Inglot shadows? Would you compare them with MAC? If you never tried Inglot shadows – don't worry, I will have a giveaway soon
Read More
When I first heard about the new Aqua Cream Shadows by Make Up For Ever I really wanted to try them but when I saw the swatches and read reviews of these babies I was 100% sure that I need them. I also wanted to get the 12 color flash palette but it is sold out at Sephora so I will try to get it next time.
But back to the new  Make Up For Ever Aqua Cream Shadows that look amazing! The new 22 colours are   SO beautiful! You can get yours here for £16.50 (I never got anything from them yet but I was told that it's a great place to shop and I hope to find that out myself soon!) or €21 in Europe, or $22 in US for 6g.

So what do you think? Would you give them a try? I am so devastated that I don't have a MUFE boutique close to my place.
While I am still craving these shadows you can read my review about Aqua Eyes Eyeliners here
Read More
I already posted a preview of YSL summer 2010 makeup collection but BritishBeautyBlogger has more details.
Check out how to create a black glossy eye. Very easy but super gorgeous, perfect for night  - Killer Colours
Find out the reason why you may not like the Chanel eye shadows - Beauty Addict
Check out the photos of the new Dior glosses, gorgeous – Vonvons Interests
Get Lippie reviews products from Guerlain summer 2010 – read it here
Review of Benefit's Stay Don't Stray - Cosmetic Candy
I hope you are having a wonderful weekend! I had a great time with my girlfriends and with the BF! And here is the video that I really loved this week. I was forced to sing this song, too lol
Read More
I already wrote some reviews about Inglot eye shadows  but never wrote about their palettes. So what about them? The coolest thing is that you can choose how many shadows do you want and you can pick the shape, too! They have round and square shadows  and you can get them in the set of 3, 5 and 10. You can also get lipsticks and blushes in different sets. Anyway, you can get everything you need at Inglot from false eyelashes to holographic lip glosses. But back to the shadows. I have different shadows from the brand but today I want to show you my set with 5 bright round shadows.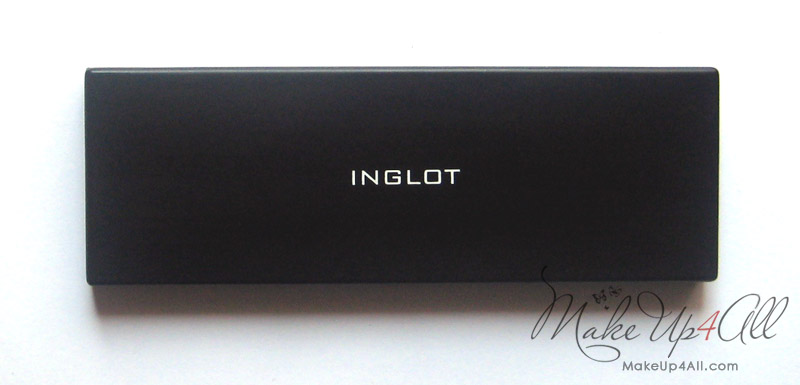 I've picked all the colours myself and I really love all of them. They don't have names but do have numbers. So here are the numbers if you would like to get the same
yellow 60
green d.s 477
orange 51
purple d.s 494
turquoise shine 33
If you don't want to get the whole case you can get mono colours like this or Interga  shadows like this.
And now my thoughts and swatches
Read More