Take a look at the beautiful ArtDeco fall 2010 makeup collection.Deep blue and warm caramel tones for the eyes and pinks and berries for beautiful lips. There is also a blush and some new nail polishes.
As usual, ArtDeco has a LE design for the eye shadows!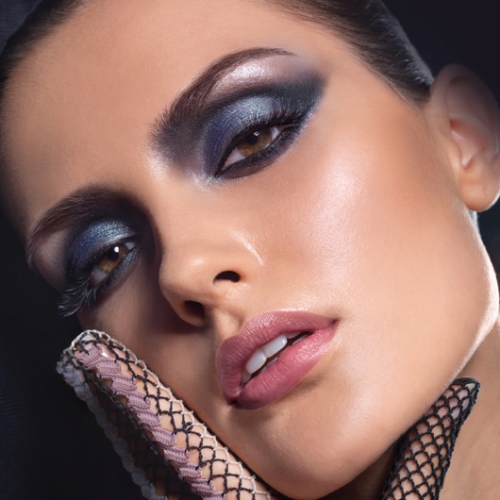 Eyes
Eye shadows €4,80
Beauty Box Quattro Art Design€ 7,50
#80 Pearly Midnight Blue
#84 Pearly Lavender Blossom
#205 Lucent Ferrite
#203 Silicia Glass
The Loose Powder Eye Shadows
Eye Designer Refill €7.50
#95 Designer Eye Pearly Violet Silk
#89 Luminous Night Sky
#15 Shimmering Rock
#7 Tobacco Brown
The Magic Eye Liner € 10,80
Waterproof  Eye Liner € 6,80
Star Liquid Liner €12,80
#4 Timberlake
#9 Sapphire
Eye Brow Color Pen € 9,50
Lips
High Performance Lipstick €12,80
Read More
While we all are still under the impression of Paul & Joe Fall 2010 makeup collection with the cat lipsticks here is a sneak peak of their holiday collection.
This collection is inspired by the symphony. The eye products have the musical theme while other products have a floral design.
More photos
Read More
So this is the 4th Maybelline nail polish that I got. It is called Punky Orange and it is a beautiful pastel coral shade which looks amazing in a bottle.
But to get this shade on the nails – you'd need at least 3 layers and yet I can't say that it's opaque.  The colour is beautiful but I don't like to have so many coats of nail polish on my nails.
Read More
Have you seen the winners of Illamasqua nail competition? I really love Raindrops and would really love to try it!
This is how the nail polishes are described:
Shrapnel, pink-based metallic copper
Raindrops, pale grey with a sheer silver sparkle.
Eclipse, a deep purple/grey blue
And here is also a Halloween collection by OPI
Read More
The new Fall 2010 collection from Sephora by OPI "Rocker Chic"  is already available at Sephora. Each nail polish is $9.
Collection includes:
Just a Little Dangerous, opaque metallic amethyst
Club Queen Scene,sheer smoky gray with fine blue glitter
Already Famous, sheer pewter with medium champagne and silver glitter
Dating the Drummer, sheer warm walnut with fine holographic glitter
Do I Know You?,opaque dusty rose beige
Rock His World, opaque deep cranberry
Studs & Stilettos, opaque metallic mahogany
Fiercely Fabulous, opaque poppy red
Go My Own Way,sheer muted teal blue with fine blue glitter
Oh wow, there are so many shades that I would like to try!
Read More