I have so many news and reviews but unfortunately this week was so SO busy for me…
But here is something I've been meaning to show you for some time now – Dior's Summer 2011 makeup collection preview.
The good news – I am spending most of my free time on the Spring 2011 magazine, which  should be ready soon!
Back to Dior, here is the promo photo with Karlie Kloss
There are 2 new quints  (Rosy Nude and Rosy Tan) which a lot of people would like as they look very neutral and wearable.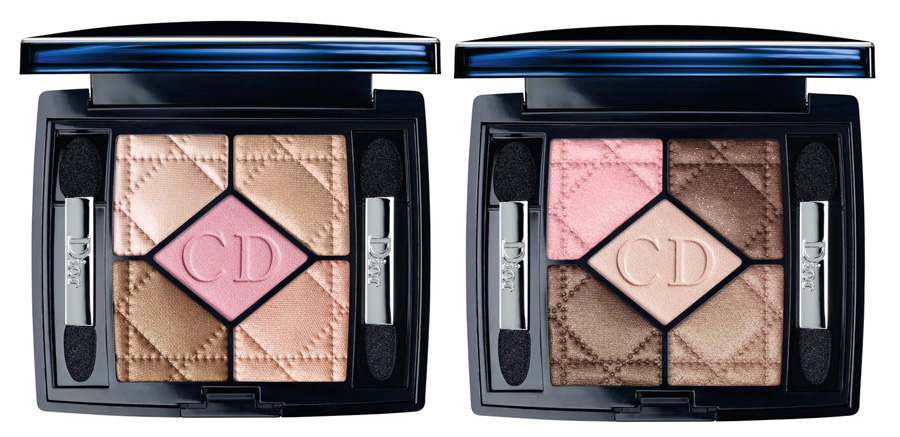 2 bright summer shades of nail polishes: Aloha and Paradise, new summer addition of
Read More
Spring is here and we all want some delicious fruity skincare and fragrances.  So you may find just what you need form the new ranges from L'Occitane and Laura Mercier.
L'Occitane Plum Blossom
"The Limited Edition Plum Blossom collection, is a springtime floral composition with a luminous, rich fruity trail. Throughout spring, the blossoming plum trees enchant the Provencal village of Brignoles with their white petals and a deliciously floral fragrance. Simply put, the scent is irresistible!"
Here are just some products from the range: L'Occitane Plum Blossom Eau de Toilette, L'Occitane Plum Blossom Polishing Shower Gel, L'Occitane Plum Blossom Lip Gloss
Laura Mercier Fresh Fig
"This Laura Mercier collection will rouse your senses with the uplifting scent of fresh fig. These
Read More
There will be so many new and exciting launches from BECCA for SS2011 and here is a sneak preview of the Halcyon Days palette.
The darkest brown shade is to die for and the bright coral shade (a blush I assume) looks hot for summer. Anyway, this looks like a great palette.
Besides a lot of new products and new formulations BECCA launches Lip Plumping Moisture Gloss, Brow Shaping Gel and Nail Polish (there is a preview of it on BECCA's Facebook page since February 😉 ).
I can't wait to find out all the details and share with you so stay tuned!
Read More
The new summer collection by Smashbox is already available. It is called Softbox and consists of 2 sets: one for eyes and one for lips.
Softbox Eye Shadow Palette, $48
Forget piling on eye makeup in the heat of summer. Our pro artists have handpicked all of these hues (including 7 new shades and 4 bestsellers!) with soft, naturally gorgeous eyes in mind. Includes FREE step-by-step guide for creating 3 looks and a mini Photo Finish Lid Primer!
Includes:
9 Eye Shadows
2 Cream Eye Liners
Double Ended Brush
Mini Photo Finish Lid Primer
Get the Look Guide
Softbox Lip
Read More
Remember the post about the upcoming lipstick releases? Here are some promo videos for you to enjoy: Lancome's L'Absolu Nu, Dior's Addict lipstick and a preview of Chanel's Rouge Coco Shine.
The official video of Lancome's L'Abslolu  Nu Lipstick. Which is beautiful but not my style to tell the truth.
http://www.youtube.com/watch?v=t-Xe_mX_XS4
And here is my favourite. Kate Moss for Dior Addict, absolutely love it. And can't wait to get myself this lipstick.
http://www.youtube.com/watch?v=nlcedTrWRcs
Read More