When I first heard about the new Aqua Cream Shadows by Make Up For Ever I really wanted to try them but when I saw the swatches and read reviews of these babies I was 100% sure that I need them. I also wanted to get the 12 color flash palette but it is sold out at Sephora so I will try to get it next time.
But back to the new  Make Up For Ever Aqua Cream Shadows that look amazing! The new 22 colours are   SO beautiful! You can get yours here for £16.50 (I never got anything from them yet but I was told that it's a great place to shop and I hope to find that out myself soon!) or €21 in Europe, or $22 in US for 6g.

So what do you think? Would you give them a try? I am so devastated that I don't have a MUFE boutique close to my place.
While I am still craving these shadows you can read my review about Aqua Eyes Eyeliners here
Read More
I already posted a preview of YSL summer 2010 makeup collection but BritishBeautyBlogger has more details.
Check out how to create a black glossy eye. Very easy but super gorgeous, perfect for night  - Killer Colours
Find out the reason why you may not like the Chanel eye shadows - Beauty Addict
Check out the photos of the new Dior glosses, gorgeous – Vonvons Interests
Get Lippie reviews products from Guerlain summer 2010 – read it here
Review of Benefit's Stay Don't Stray - Cosmetic Candy
I hope you are having a wonderful weekend! I had a great time with my girlfriends and with the BF! And here is the video that I really loved this week. I was forced to sing this song, too lol
Read More
I already wrote some reviews about Inglot eye shadows  but never wrote about their palettes. So what about them? The coolest thing is that you can choose how many shadows do you want and you can pick the shape, too! They have round and square shadows  and you can get them in the set of 3, 5 and 10. You can also get lipsticks and blushes in different sets. Anyway, you can get everything you need at Inglot from false eyelashes to holographic lip glosses. But back to the shadows. I have different shadows from the brand but today I want to show you my set with 5 bright round shadows.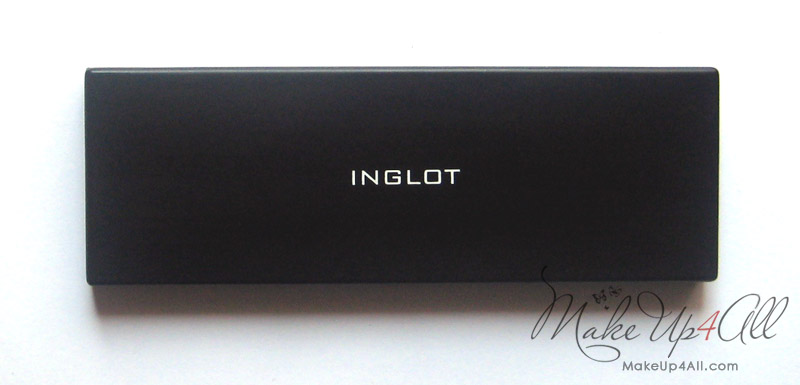 I've picked all the colours myself and I really love all of them. They don't have names but do have numbers. So here are the numbers if you would like to get the same
yellow 60
green d.s 477
orange 51
purple d.s 494
turquoise shine 33
If you don't want to get the whole case you can get mono colours like this or Interga  shadows like this.
And now my thoughts and swatches
Read More
I really love reading "In and  Out" posts of other people and some of you asked to do mine so here is the first post! I love blogs that are 90% are about the main topic and the rest 10% are about some random things and I try to keep Makeup4All this way, too! I LOVE talking about makeup and sometimes about other things
Love
Walking in the morning.
Tea. I've got about 50 different sorts. Although I have lots of mugs I use the same 2 all the time.
I will see 2 dear girlfriends this month, they are coming to visit!
This week I've noticed that I have 100 pages of posts on the blog, that's so cool. Can't believe it.
I love watching different series  sometimes. Some of you recommended me Mad Men on twitter and I already have the 1st season so I will start watching it very soon.
MUSIC but that is always " in" for me!
Inglot makeup. I bought several new things this month and I love them.
My yellow and lime green bags that I got in winter and finally can wear!
Hate
It's been 6 months in April since my baby cat Sonia died (she was almost 14).  My heart is still broken.
Read More
Last week I wrote a  review about the coral shade that you can see on the photo and now it's time for the lime green in #318.
I already wrote that these nail enamels are a bit different: coral has 15 ml and lime green has 16 ml, the finish is also different. Coral has a cream finish while green has – metallic.  So obviously you get the different effect. You need at least 2 coats of #318 to get the opaque cover and it chips faster than #949.  The conclusion? I am very
Read More