It's always great to find out about new makeup products or brands. So today I would like to tell you about the new products from the  New CID Cosmetics  which is a brand from the UK. Although this brand is not new to me, I've never tried their products so can't share my opinion about the quality. You can get New CID at zuneta.
For those of you who never heard of the brand: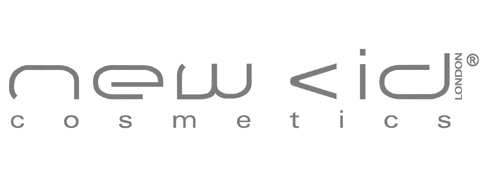 "New CID Cosmetics is a premium make-up brand that was founded by Kelly Colman in 2007. This carefully edited range of products has been designed to deliver results with maximum impact in minimum time. It offers women a simplistic approach to colour selection in that any woman can pick up any product and one or more colours will absolutely suit them."
This season New CID cosmetics introduces the stunning CORAL shade to their best selling
Read More
These butter LONDON hand lotions look amazing to me and I would really love to try them!
They are described as :
"Sumptuous paraben free, vegan lotion from butter LONDON. These luxurious formulations contain added vitamins A, E, & D and natural extracts like Chamomile and Lemon Balm to 'whip' your skin into shape." zuneta
butter LONDON Madam Country Garden Luxury Lotion, £ 7/ $10 (50 ml)
A country garden scent – light, earthy, and clean- just like the lady of the house.
butter LONDON Mistress Champagne Luxury Lotion, £ 7/ $10 (50 ml)
Champagne scent – intriguing and discrete – like a good mistress should be
butter LONDON Master Black Tea Luxury Lotion, £ 7/ $10 (50 ml)
Black Tea scent – sophisticated, smoky – just what you are craving.
You can get these at Zuneta  or Nordstorm.
Read More
Thought I'd post  a preview of YSL holiday 2010 makeup collection from Teen Vogue's beauty editor.
Too bad that the shadows are not in the picture, I'd really love to see the shades because I do love YSL  shadows. But I as for the other products I absolutely love the colour of the gloss and the liptick (the  mauve one). And maybe the last nail polosh which is silvery grey but it's quite hard to tell from this photo.
Read More
Last week I've made a post about 20's and here is the video with "some of the earliest colour motion pictures that you will ever see."
I always love  looking at the makeup and outfits that women used to wear in the past.
Hope you will enjoy it and will be inspired as well. See the video
Read More
A true revolution!
The combination of a modern day rock look and an opulent past, polished with time. The style combines poetry and elegance with the edginess of a rock chick look. Bourjois creates a new look based on 3 new products and 11 complementary shades.
Collection includes:
Blush, £6.99/€9.99
Tomette d'or Blush redefines and subtly highlights the cheekbones. Its pinky-brown shade enhanced with golden pigments produces a healthy glow. The complexion is natural but radiant.
Smoky Eyes Eyeshadow Trio, £7.49/€10.99
White gold illuminator with subtle shimmer, a grey-brown and a dark brown shade.
Tips from Bourjois' make-up artist Cassie Lomas.
"For an intense look, use the light shade of Smoky Eyes Trio along the bottom lash line and in the corner of the eye. Apply the medium shade on the entire eyelid and blend to the outer corner of the eye, towards the eyebrow. Use the darkest shade on the centre lashline and blend towards the outer corner, depending on the shape of your eyes".
Liner pinceau, £5.99/€8.99
Noir beaux-arts (32)
Brun
Read More