It's not a secret that my favourite mascara of all times is Hypnose by Lancome but I like trying new mascaras from time to time.
While a lot of people say that it's a waste of money to buy a high-end mascara  I have to disagree because  I personally see a HUGE difference in a high-end and drugstore mascara. Yes, I do love Max Factor mascaras and some others are not so bad but they can't replace the high-end mascaras for me. But I am talking about my own lashes. On some other people I can't really tell the difference.
And I am obviously not trying to say that all the high-end mascaras are brilliant but most of those that I've tried are really good and in my opinion are worth the money. Maybe if you have long and thick lashes you can get a £5 mascara and be happy with it but I am not so lucky, so I can't.
So today I want to tell you about one of those good high-end mascaras. And it is Film Noir mascara by Hourglass Cosmetics.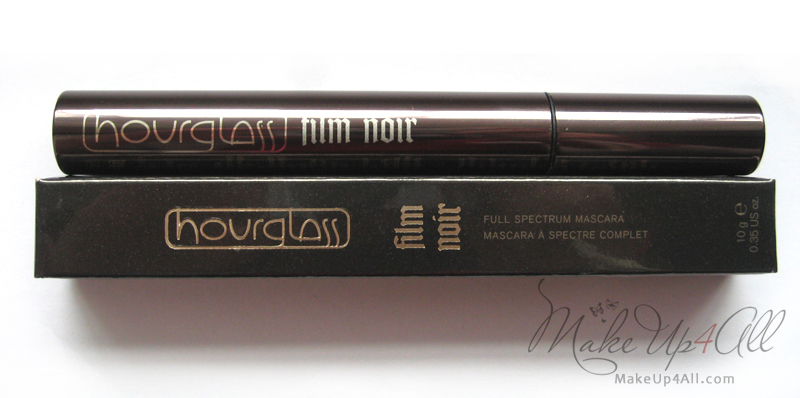 I have to start with saying that I love the design so much. It is simple and elegant, just what you would expect from a mascara which retails for  £20/$28.
And what is about the mascara itself?
Read More
Recently so many people have been raving about the Aromatherapy Associates so I just had to put this set on my wish list.  It's an amazing way to try a lot of products from the brand.
Aromatherapy Associates Ultimate Bath and Shower Oil Collection, 7.5 ml each oil, £49.50/€ 58.59
Deep Relax: Vetivert, Camomile & Sandalwood,
Light Relax: Ylang Ylang, Lavender & Petitgrain,
De-Stress Mind: Wild Camomile, Petitgrain & Frankincense,
De-Stress Muscle: Lavender, Rosemary & Ginger,
Revive Morning: Pink Grapefruit, Rosemary & Juniper Berry,
Revive Evening: Geranium, Patchouli & Ylang Ylang,
Support Breathe: Eucalyptus, Pine & Tea Tree,
Support Lavender & Peppermint: Self explanatory,
Support Equilibrium: Geranium, Frankincense & Rose.
I can imagine how much I would love these as I LOVE taking a bath with a divine scent of some oil or melt after a long busy day. Too bad this set is an LE but they have a smaller set (in white box) which is permanent.
Read More
I  like the latest campaign  of Ellis Faas which is called Make Up Not War so I thought I'd share with you.
Basically it is a program to help the organization which is called War Child, whose goal is the empowerment of children in and from war-affected areas. All you have to do – is to bring the empty pens of Ellis Faas products (which are  just beautiful, aren't they?).

And what's next after you bring your empty pens?
"Visual artists (locally and internationally well-known sculptors, fashion designers, photographers, industrial designers…) will then be asked to create a unique work of art using the pens. These works will be exhibited and then auctioned off. The proceeds will go directly to War Child."
You can find out all the details at the EF website.
Read More
I am a fan of Revlon's matte lipsticks but if you find them too dry and you don't like matte lipsticks in general you may like their Colorburst lipsticks.
I've read a lot of good things about these lipsticks so I've decided to try them out myself. I've got  a lipstick in #20 which is called Baby Pink.
A lot of people love this design but I like the design of matte lipsticks so much better, although this one is ok.
Baby Pink is a shimmery pale pink. I really like this shade and  this is my  type of "nude". I usually use my finger after I've applied it, as I find it a bit too shimmery and mettalic-y for my taste.
I like the texture of the lipstick, although I can't say that it's super moisturising, it's not drying although it can enhance dryness of your lips (it's winter after all).
Here I've tried to make some swatches with the flash and without it
Read More
Today I want to tell you about the Spring 2011 collections of 2 European brands – Make Up Factory from Germany and Pupa from Italy.
So here is the preview of the Make Up Factory's Spring and as you can see they have a lot of nude and mint green colours, so if you like the concept you should check out their website for more details.
As for Pupa, their collection is
Read More