I hope that you all had a wonderful New Years' Night and I just wanted to wish you a fabulous 2011! I was up all night and continued the celebration with the film marathon so now I should really go to sleep. See you all on Monday ! x
Read More
You can check the posts about my favourite makeup products for face here and my favourite makeup products for eyes here. And now it's time for the lip products!
Now my aim was not to tell you the winner in each nomination. Like best lipstick/gloss/liner etc. I just wanted to mention the products that really impressed me this year. So this is why you have 4 lipsticks, lip gloss and a balm.
Here we go…
Lipsticks
Hourglass Femme Rouge Lipstick (luxury)
Now this is the best lipstick that I've tried in a long time. It seems that it's impossible not to like it! I know that so many of you are waiting for a review, so stay tuned for it in 2011 to find out why I like it so much.
Revlon Matte Lipstick
I love matte lipsticks, I really do. And I find that these lipsticks by Revlon are pretty amazing especially for the price. Just make sure that your lips are in a nice condition before you use this or any other matte lipstick. To tell the truth, I wouldn't mind having the whole range. Red review here and see the lip swatches here.
Rimmel Colour Show Off Lipstick
Yet another matte and affordable lipstick. I've got myself 3 shades and I adore them all. This lipstick is super pigmented and stays on for a very long time, the price is also a bonus. I wish they had the other design but that's not the most important thing really.
Review and swatches here and here.
Inglot Gel Lipstick
These lipsticks are amazing, the gel texture is brilliant, it's quite
Read More
You already read the post about my favourite face products of 2010 and now it's time for eye products! And, yes, stay tuned for the lip products part!
So let's start!
Mascara
Lancome Hypnose
My favourite mascara is Lancome Hypnose. I've tried so many mascaras (and have so many brand new waiting for me to try them) and although there are so many amazing products for me nothing beats up the Lancome Hypnose so far! Read review here.
Eye Shadows
Ellis Faas Lights
Not only they look absolutely gorgeous , but they also stay on for hours without creasing, fading or smudging. I am really impressed. Read review here.
Benefit Creaseless Cream Eye Shadows
I just love these eye shadows and I've already written about them twice, they are just so good. Brilliant cream eye shadows. I know that several people bought them after reading my post (which makes me happy that people trust my reviews) and loved them, too. Read review here and here.
Yves Saint Laurent Ombres 5 Lumieres
These have been my favourite high-end eye shadows this year, the best quality ever: silky texture, nice pigmentation, beautiful shades. Read review here.
Eye Liner
Illamasqua Precision Ink
Every time I've wanted an eye liner – I've reached for the Illamasqua's. They are just great:
Read More
Take a look at the new Bobbi Brown palettes Pretty and Powerful.
Bobbi Brown  Pretty Palette
Feeling pretty? Designed for light to medium complexions, this palette was inspired by Bobbi's signature natural, healthy look. Four eyeshadows in beautifully wearable pink and brown tones create a softly defined eye. New Pretty Pink Powder Blush adds a fresh pop of color, and two rosy glosses complete the look with a hint of color and lots of shine.
Palette inlcudes: Ivory Eye Shadow, Pink Flannel Eye Shadow, Pink Chiffon Shimmer Wash Eye Shadow, Chocolate Caviar Eye Shadow, Pretty Pink Blush, Sandwash Pink Lip Color, Bubble Bath Lip Gloss and Soiree Pink Glitter Lip Gloss.
Bobbi Brown  Powerful Palette
Healthy, natural makeup doesn't mean
Read More
If you are a fan of Make Up For Ever and love their products (who doesn't?!) I have great news!  There is a new product on the market – Make Up For Ever Uplight Face Luminizer Gel.
It is described as: "A luminising gel which imparts a natural glow to the face. The formula contains over 70% water for a fresh & light texture along with light reflecting pearls to ensure an even, radiant result. Pro Tip: Use alone on bare skin, or mix a little into your foundation to customise. "
It is available in three finishes: Dewy, Pearly & Sparkling.
Dewy
#11 Dewy Pink Beige
#12 Dewy Golden Warm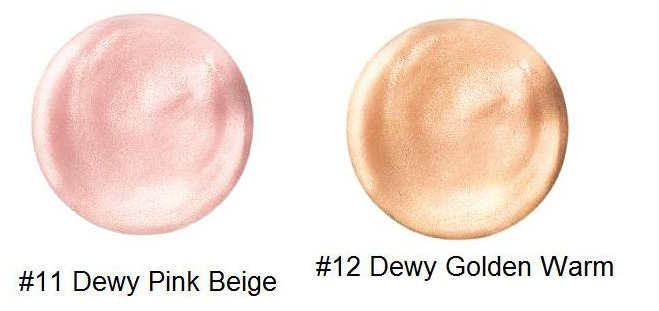 Pearly
Read More