You already know about the new Gelee d'Inerdit by Givenchy, so here are all the details.
This is what Givenchy says about the new product:
"For the first time, a Givenchy gloss is formulated without wax. The jelly texture is non sticky, melts on the lips upon application and provides a balm-like cocoon sensation of extreme comfort.
An immediate plumping result: thanks to the hyaluronic acid micro-spheres, the lips become immediately smoother and get a plumper effect.
A long term smoothing and skincare action: a vegetal extract revitalizes and smoothes immediately the lips. A large range of playful and lively shades with numerous effects: sparkling, icy, pearly…"
There are 13 shades:
Tempting Rouge n°1
Celestial Black n°2
Transparent Shine n°3
Vibrant Fuchsia n°4
Explosive
Read More
I am probably a masochist. This is the only reason that can explain why I am browsing US Sephora from time to time when I know that I can't buy anything from there.
But I always come across the most amazing sets which I would love to have for myself!
And here is just one of them – Too Faced The Bronzed & The Beautiful  French Riviera Edition ($38). Now isn't it just gorgeous?
It is  "A travel-ready set that includes three of Too Faced's bestselling bronzing formulas, a complexion-enhancing golden highlight powder, and a deluxe Primed & Poreless SPF 20 Tinted Primer."
This set contains:
0.17 oz Primed & Poreless Skin Smoothing Face Primer
4x 0.08 oz Bronzing Powders in Chocolate Soleil, Powdered Sun, Sun Bunny, Snow Bunny
3 x get-the-look instructional cards
Looks like a perfect gift for summer!  So if you (all of a sudden) want to make me a present – you know what to get 😉
PS. It's only for Beauty Insiders.
Read More
I have a lot of page views every day so I would love to thank each one of you as this means a lot to me!
Some people may think  that this blog isn't  personal enough  as I don't really write about myself  (well, yes this is a makeup blog, not a personal journal but it is nice to see the person behind it) but I have to assure you that it is.  Makeup4all really reflects my personality… I am quite reserved and keep most things to myself in real life so it is the same here on  the blog.
My Birthday flowers and Shellac
But as I like when blogs are 90% about the main topic and the other 10% are about other things, including personal posts, I thought I'd share some things with you today…
Today was a lovely Spring day so I've enjoyed a walk in the centre with my sweet friends. It looks like that most people I know already planned their summer vacations. I am probably one of those very few who
Read More
I have so many news and reviews but unfortunately this week was so SO busy for me…
But here is something I've been meaning to show you for some time now – Dior's Summer 2011 makeup collection preview.
The good news – I am spending most of my free time on the Spring 2011 magazine, which  should be ready soon!
Back to Dior, here is the promo photo with Karlie Kloss
There are 2 new quints  (Rosy Nude and Rosy Tan) which a lot of people would like as they look very neutral and wearable.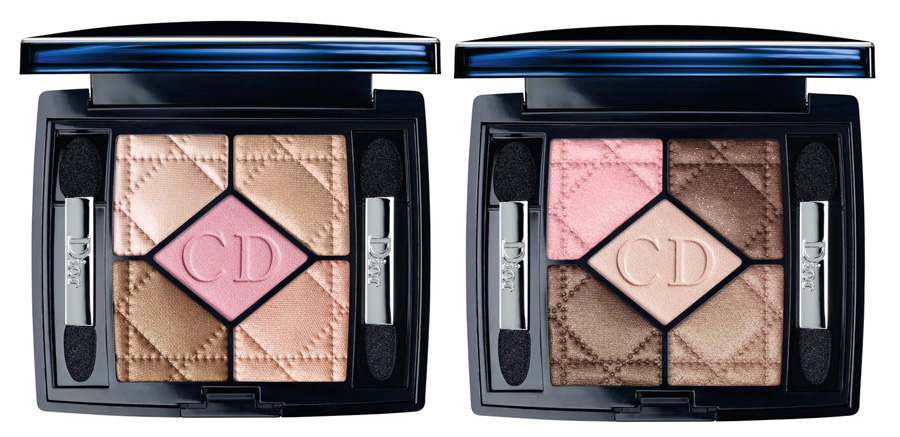 2 bright summer shades of nail polishes: Aloha and Paradise, new summer addition of
Read More
Spring is here and we all want some delicious fruity skincare and fragrances.  So you may find just what you need form the new ranges from L'Occitane and Laura Mercier.
L'Occitane Plum Blossom
"The Limited Edition Plum Blossom collection, is a springtime floral composition with a luminous, rich fruity trail. Throughout spring, the blossoming plum trees enchant the Provencal village of Brignoles with their white petals and a deliciously floral fragrance. Simply put, the scent is irresistible!"
Here are just some products from the range: L'Occitane Plum Blossom Eau de Toilette, L'Occitane Plum Blossom Polishing Shower Gel, L'Occitane Plum Blossom Lip Gloss
Laura Mercier Fresh Fig
"This Laura Mercier collection will rouse your senses with the uplifting scent of fresh fig. These
Read More