Today is the First day of SPRING! The sun is shining really bright and I plan to have a walk after the work.
I though I'd share the most popular and my personal favourite post from Winter 2010/2011. Enjoy!
The most popular post was with Holiday 2010 Online Beauty Magazine.
A lot of people also loved the post about Dior's Spring 2011 makeup collection.
The fans of Bourjois Healthy Mix Foundation are excited about the launch of new products from the range.
It was interesting to discuss Kate Moss VS Vanessa Paradis and Dior VS Chanel. Want to Know who Won?
If you are curious to see what's in my makeup bag – take a look here.
It made me really happy that there were a lot of views for  my first makeup tutorial. Black glossy eyes and nude lips.
There were a lot of hits for Shiseido Spring and Summer 2011 makeup collections.
The leopard print lovers got excited for the new Dior's maekup collection.
Seems that the name Baby Pink always draws a lot of attention. Take a look at the lips swatches of Revlon's lipstick.
Looking for a pretty nude nail polish? Yummy Mummy may be just for you.
I hope you will have an amazing first day of Spring!
Read More
Just when I  saw these new No7 lipsticks I knew that they would be mine, so I had to get both Grace and Brigitte.
This is how the package looks like, gorgeous, right?
The lipsticks feel great on the lips, they have a light formula which is perfect for Spring. They also stay on for a several hours for me and I don't find them drying. Both colours are gorgeous, but if Grace is very easy to wear, Brigitte is definitely not for everyone.
Here are the swatches of Grace and Brigitte which I've compared to the similar lipsticks  from the same price tag which I had around.
So the lipsticks are Grace, Brigitte,
Read More
Besides the summer collection there will be quite  few other things, 20 new nail polishes, top and base coats and some skincare products.
No 7 Stay Perfect Nail Polishes, 10ml, £7.50
Available from 15th June 2011
Make sure your nails get you noticed for all the right reasons with 20 new trend-led shades making a welcome addition to the No 7 range, all with a new wider brush for effortless precision application.
7 So Smooth Base Coat, 10ml, £7.50 which is now clear and contains Calcium Panthothenate, Nonychosine and D-Panthenol to strengthen the nails and protect breaks and splits for a stronger nail. After application of your nail colour, smooth on No 7 Stay Perfect Top Coat, 10ml, £7.50 which gives an ultra glossy finish in record time – touch dry within 60 seconds. Both the new Base coat and Top Coat have a wider brush to ensure effortless precision application and a guaranteed manicure finish at home.
As for the skincare:
Read More
No7 Summer Limited Edition Sundowner Collection takes inspiration from the sultry glamour reminiscent of the golden beaches and palms of the world's most luxurious destinations such as Mustique and Monaco. Join the jet set and embrace 1970's style heavy metal cosmetics with stunning warm metallic shades, sure to transform you into a shimmering bronzed goddess.
So this collection which is available from 18th May 2011 – 12th July 2011 includes:
Sunset Metallic Eye Palette, £13.50
The cocktail of four richly pigmented bronzed metallic shades, create a dazzling eye look to complement a sunkissed complexion.
No7 Sultry Glow Bronzer, £13.50
The bronzer is made up of ultra fine powders, which give it a light texture, perfect for blending and building colour. The darker caramel & honey shades give depth of colour, whilst the shimmery cream tone gives a luminous finish.
No7 Lipgloss in Sultry Red and Sultry Nude, 4.5ml, £10.50
Sultry Red epitomises the 70's glamour-puss look while Sultry Nude oozes sophistication.
No7 Stay Perfect Nail Polish in
Read More
Just wanted to let you know that the YSL  Pure Chromatics eye shadows are already available at Selfridges for £37.00. As well as the Mascara Singulier Nuit Blanche.
"Yves Saint Laurent's Mascara Singulier Nuit Blanche creates thick, long, curved, outstanding lashes. Its waterproof formula stands up to every emotion thanks to a resin developed by advanced research. For unfailing seductive lashes throughout the day and until the end of the night."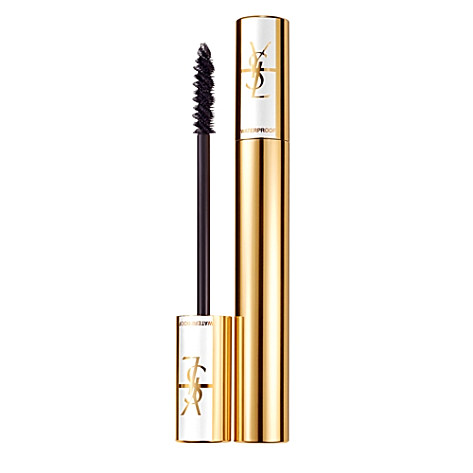 It retails for £22 and is available in  Black, Brown, Violet and Plum.
Read More