I've been wearing Balenciaga Paris perfumes all week and I've been loving it a lot!  I have to say that I love everything about them: the elegant bottle and the design, the promo photos with the amazing Charlotte Gainsbourg photographed by Steven Meisel and the scent of course.
It is created by Olivier Polge and described as:
" Luminous, sophisticated fragrance with beautiful ingredients shaped in an innovative structure. Both modern and classic, just like traditional haute perfumery . A Chypre Violet with the green, fresh signature of the flower and its leaves, blender into a precious harmony of pure woods . A refined, feminine fragrance with a unique trail"
It's a wonderful  fragrance with violet, airy blossom and delicate peppery notes which is great for day time, office or evening. It has an amazing lasting power and you can feel it even at the end of the day!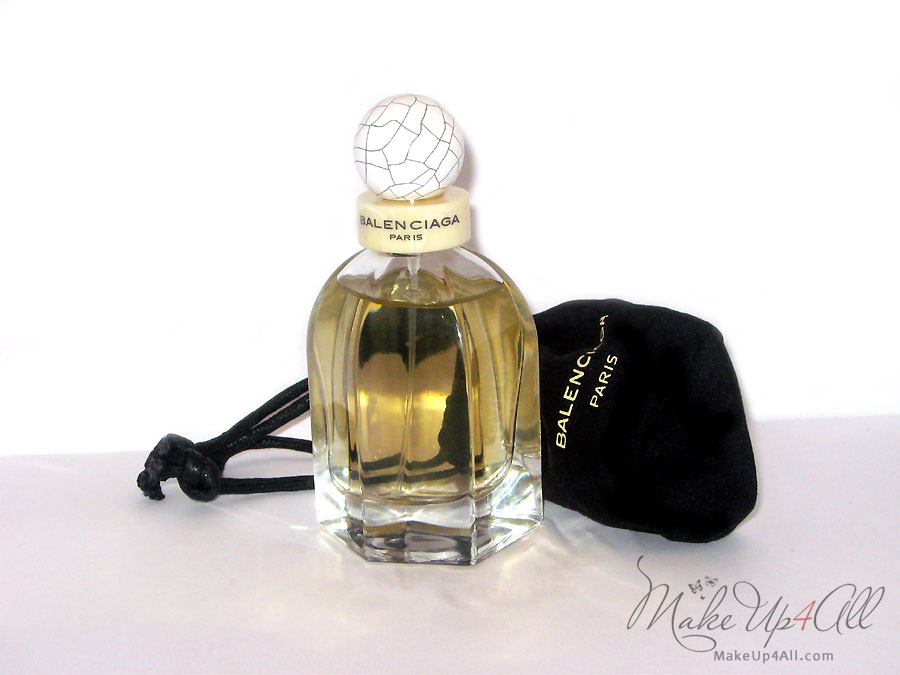 And here is the official promo photo and exciting infomation!
Read More
I've promised to control myself and get only those beauty products that are on my list but I can still look, right?! There are so many amazing new products and value sets.  Here are only some of them. All of them are already available!
NARS Precious Mini Nail Set, $30 (Nordstorm)

Exquisite high shine and shimmer for stunning effects at your fingertips. The mix of modern shades signals the mark of a true beauty maven, while the advanced formula provides a high-gloss, durable, chip-resistant finish.
Shiseido Collector's Edition Palette by Dick Page, $50
Created by Shiseido's Artistic Director, Dick Page, this limited-edition palette is a warm collection of shades with everything you need to create a beautiful look this holiday season! Features the following seven products for gorgeous color combinations: Pearly eyelid primer, Brown and Silver Grey eyeshadows, Purple Cream eyeliner, Pink and Orange blushes and Red lip tint—all in a
Read More
I've wanted to get a  nail polish with such effect for a long time already so I was happy to find GOSH Rainbow. It is basically a clear nail polish with golden flakes. It looks amazing on dark nail polishes but nothing special on bare nails or pastel/light polishes.
I have to say that the effect is great when you apply a thin layer of nail polish. If you don't  – you will get the effect that I got ( looks quite messy and untidy) and I can't say that I like it. For some reason it also reminds me of leopard prints which I hate.
Anyway, this can be a great product if you can apply it the right way and you have  beautiful manicure. And, as you can see, I have mixed feelings about my manicure. Although my girlfriends say that they like it (maybe they just want to be nice lol).
Next time I will try to use it over the green or red nail polishes, should look great for Christmas! (Have you noticed that I use the word "Christmas" a lot lately?!)
And I obviously need to do something to make the length of my nails the same.
If you can't find GOSH (a brand from Denmark) in your country, I know that Nubar makes a nail polish with similar effect.
Read More
People often ask me  how to apply liquid eye liner, so I thought I'd just share my experience.
You can start by using eye pencil and then gel eye liner(You can try MAC Blacktrack) to  get used to the liners and it's much easier than liquid eye liner. When you feel confident with these two you can start using liquid eye liners.
If you would like to see someone applying it, you can always watch a tutorial on YouTube, I recommend Lisa Eldridge.
If you are new to liquid eye liners be sure that you get one with a fine tip. I really like Precision Ink by Illamasqua.
And the most important! Remember that you can get perfect only after practicing a lot! When my goal was to become good at applying liquid eye liner I used it every time I could and it got  better and better with each application!
Don't worry if you feel like you can't make it and your line is a total mess. It just takes time to get there. And as we all know, practice makes perfect! So good luck!
Read More
Now this is something that I would like to get for myself for Christmas! The new Dolce & Gabbana Lip Jewels Compact which is just gorgeous!
"Create sublimely sensual lips with Dolce & Gabbana's luxurious Lip Jewels Compact. Featuring four irresistible shades from the brand's iconic Classic Cream Lipstick range, this beauty essential is ideal for freshening up your lipstick throughout the day. The deep ruby red jewel design will liven up any makeup bag. Rose scented formula."
Jewel-style lipstick compact with 4 shades of The Classic Cream Lipstick and 2 miniature lip brushes!
Obviously you have to pay the price according to the beauty, in this case it's £40.00! But it's Christmas after all(well, almost, hehe)!  And now the most important – it's already available at Harrods.
Read More