Just wanted to let you know that the YSL  Pure Chromatics eye shadows are already available at Selfridges for £37.00. As well as the Mascara Singulier Nuit Blanche.
"Yves Saint Laurent's Mascara Singulier Nuit Blanche creates thick, long, curved, outstanding lashes. Its waterproof formula stands up to every emotion thanks to a resin developed by advanced research. For unfailing seductive lashes throughout the day and until the end of the night."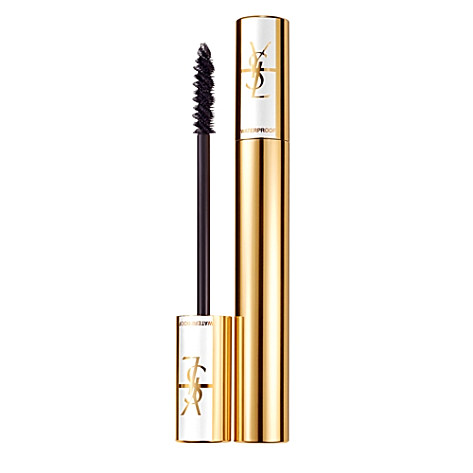 It retails for £22 and is available in  Black, Brown, Violet and Plum.
Read More
I never met a woman indifferent to pretty bottles! And I am one of those who can go for something because it's "oh, so pretty" and can never get something because "the design and the package are horrible." Know what I am talking about ? 😉
So I was looking at the new perfumes and here are 3 designs that I really liked.
First of all I liked these Pupa Air de Fio bottles, all with different scents, 75 ml retail for €28.
The second is
Read More
I've wanted to try Inglot's Body Sparkles for quite a long time but I couldn't figure out which shade to get but finally I made up my mind and got the #54.
I couldn't make up my mind because they all are so SO gorgeous. Most of them  have a very subtle iridescent shimmer but some contain fine glitter. In the jars they make look very similar (although they are not on the website) but they give you a different frosty shade. I was kind of torn apart but finally got the one with warm toned, golden peach shimmer.
So here is how it looks like in the jar
As these are body sparkles you can use them all over your body and I personally like using it on my eyes.  It looks gorgeous used over a primer with a liner and mascara. But you can also use it over the cream eye shadows for a pretty shimmery effect of press over the powder eye shadows for the dimensional look.
And this is how it looks like inside.
Lets take a look at the swatches
Read More
I absolutely love this look Pat McGrath created for Gucci runway at Milan Fashion Week. It is so simple and yet amazing. I even like the clumpy lashes in some way. But the lips… oh the lips, they are gorgeous.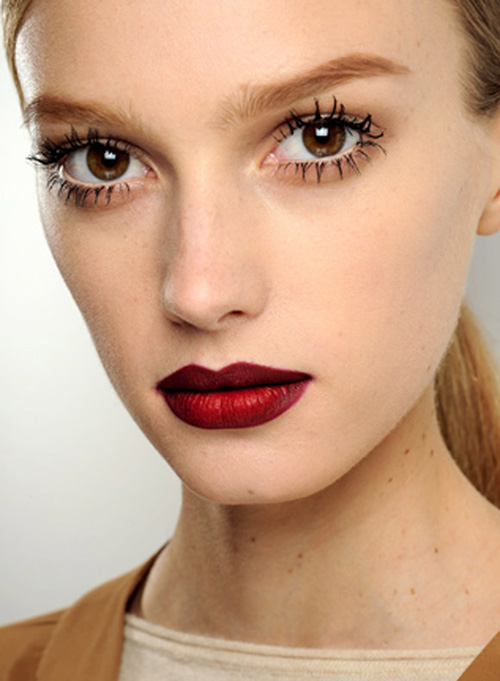 Last week I got myself a very dark matte lipstick and was wearing it to my parent's. They both had different opinion about it. My Mama said that I looked like a vampire and my Dad though that I looked like an actress. Interesting ideas. As for myself, I love it and I think it looks nice as long as you know how to wear it. Because dark lipstick can really make you look bad if you are not careful with the application.
Here is one more look
Read More
So here is a preview of Inglot's Spring 2011 and it looks like that yellow and green (as well as blue and orange) are going to be huge for the SS 2011. The eye shadows look like a lot of fun, I also like the lipstick. I assume that the other products are blushes and the highlighter/bronzer which also look nice.
The only thing which I don't like is the eye makeup – I wish the lashes looked more natural and the image was not so much edited.
Speaking of Inglot, I've got myself some new products which I really like and can't wait to show you, so stay tuned!
Read More