Givenchy Holiday 2010 collection is all about vintage and red & black colours.
Collection includes:
Rouge Interdit Vintage Carmine №49
Gloss Interdit Vintage Ruby №27, glossy red with no shimmer, gorgeous for holidays!
Vernis Please!Vintage Garnet №172
I read that the gloss is pure glossy red, with no shimmer in it. The lipstick and nail polish are red with brown undertone.
Le Prisme Yeux Collector Camaieu Unique Eyeshadow – Iridescent Finish
Phenomen'eyes Vintage Bronze №5
Read More
I am happy to show you photos and tell the information about the Guerlain Holiday 2010! This beautiful gold collection is inspired by the Guerlain bee which was originally on the bottle of Eau de Cologne Imperiale bottle from 1853.
The spokesmodel for the Les Ors collection is Natalia Vodianova.
So this collection includes:
Or Imperial Sublime Radiant Powder Face & Body
Meteorites Perles D'Or Illuminating Powder
Meteorites Poudre D'Or Exceptional
Read More
I really like my Facebook friends so  I just wanted to  thank them  all and to have a small giveaway exclusively for them. You can join the page of Makeup4All here.
Win 5 Maybelline nail polishes! You can see my reviews of some of these nail polishes  and those that are reviewed are not those that I am giving away. I've bought this  set just for the giveaway.
Green Park, Party Blue, Bubblicious,  Ballerina and I didn't get a black one for myself because I have enough of black nail polishes, so no swatches for this one.
To my Facebebook friends:
I really appreciate all your comments and "likes', they are a great motivation and inspiration, so please keep them coming! I would like to encourage you to take an active part and communicate with me and each other.
How to enter
Read More
One of the reason that I love Fashion Weeks is that we get a preview of the  new makeup collections! Like did you know that  NARS is launching TRIO eye shadows and a tinted moisturizer? So here are several looks which were created with NARS products including some pieces from their Holiday 2010 and Spring 2011 collections.
NARS Cosmetics for  Sophie Theallet SS2011
LEAD ARTIST: Lena Koro, NARS International Makeup Artist
TREND: Smoky eyes and glossy red lips
INSPIRATION & LOOK: "We wanted to fuse together both color and light. We were inspired by Chavela Vargas, the Mexican singer," said Lena Koro. "Polished and bright- and coinciding with the prints of the clothing."
Face:
NARS Pure Radiant Tinted Moisturizer (for now-try a light application of NARS Sheer Glow Foundation)
NARS Deep Throat Blush
Eyes:
NARS Calanque Trio Eyeshadow (NEW for Spring 2011! For now try Edie Eyeshadow)
NARS Cordura Duo Eyeshadow
NARS Tzarine Duo Eyeshadow
NARS Okinawa Trio Eyeshadow (The black side; NEW for Holiday 2010! For now try Black Moon Eyeliner Pencil)
NARS Larger Than Life Lengthening & Volumizing Mascara
Lips:
NARS Vesuvio Pure Matte Lipstick
NARS Triple X Lip Gloss
NARS Cosmetics for e 3.1 phillip lim SS2011
Read More
It's always great to find out about new makeup products or brands. So today I would like to tell you about the new products from the  New CID Cosmetics  which is a brand from the UK. Although this brand is not new to me, I've never tried their products so can't share my opinion about the quality. You can get New CID at zuneta.
For those of you who never heard of the brand: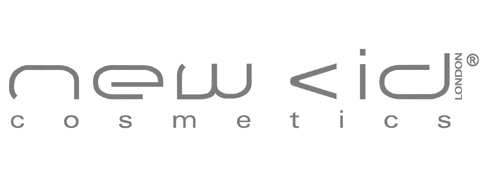 "New CID Cosmetics is a premium make-up brand that was founded by Kelly Colman in 2007. This carefully edited range of products has been designed to deliver results with maximum impact in minimum time. It offers women a simplistic approach to colour selection in that any woman can pick up any product and one or more colours will absolutely suit them."
This season New CID cosmetics introduces the stunning CORAL shade to their best selling
Read More