Soap Set (6 X 75g Body Soap Bars),€25
You are looking for a handmade gift for holidays? Be sure to check these amazing soaps and creams made by lovely Amy from Irish Make-Up and Beauty blog. I have a mint soap made by Amy and I really like it! The photo above is from the blog.
Adina from Krasey Beauty swatched the amazing Chanel 2010 Makeup Collection – Check it out here
Lina  swatched for us nail polishes from Chanel's Spring 2010 collection – The Beauty Look Book
Karen from Makeup and Beauty Blog tells you 12 Ways to Fake a Good Nights Sleep With Makeup – Read it here
Laura aka Lollipop26 wonders if  face primers are essential or we can live without them – Lollipop26
Tavia from Chic Profile writes several reviews of luxury brand La Mer! – Read her reviews here
Jacqueline tells you about her favourite eye brushes - A Brilliant Brunette
Aleksis gives you a sneak peak to Love Lace and Warm and Cozy MAC collections – Alpha Blonde
This week I've noticed that I have a new Make Up Artist follower on twitter - Lisa Eldridge so I checked her website. And… OMG! I am SO in love with all her works .  And I can't belive that I never saw it before. She is one of the most talented Make Up Artists I've ever seen. Be sure to check it out! The photo below is from the website.
Read More
I guess you all already know how much I love Artdeco. This is an amazing German brand with great quality and very affordable price. I recommend it to all my friends! In fact I plan to get some new eyeliners and shadows soon. I saw some photos of this new Spring 2010  collection quite a long time ago but I did not have all the photos and what is more important -  information. But this week I've noticed that a lot of German websites and blogs already published this information. So the information for the post is from this lovely German blog
Beauty Box Quattro Art Design 10 – 8,50 Euro
Eyeshadows - 4,80 Euro
Pearly Mystic Verdant,#41
Intense Jade, #240
Damask Violet, #287
Antique Lavender, #289
Perfect Color Lipstick – 9,50 Euro
Rosy Temptation # 93
Soft Praline # 97
Long Lasting Lip Stylo – 9,50 Euro
Orange Shiver # 19
Burgundy Velve # 62
Lip Brilliance – 9,50 Euro
Brillant Frozen Rose # 14
Brillant Romantic Pink  # 72
High Performance Lipstick – 12,80 Euro
Blazing Orange # 436
Italien Rose # 464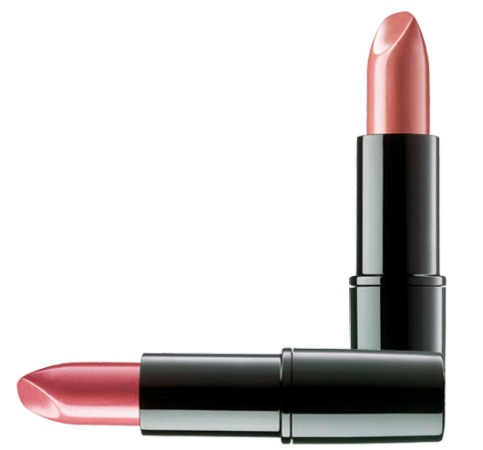 Eye Designer Eye Liner
Green Fern, # 45
Read More
Holidays are almost here and I am sure that you all want to look fabulous. So this week I will tell you about some of my favourite products. I'd say Holy Grail products. Today I will tell you about my favourite mascara of all times! DiorShow Unlimited Mascara.
DiorShow Unlimited Mascara, £20.00
What it is:
Dior's cult-fave mascara formulated with an ultra-stretch texture that provides unsurpassed, backstage results.
What it is formulated to do:
Lengthens and curves as it adds suppleness and staying power. The double-side brush provides professional application.
My opinion:
All DiorShow Mascaras are great but Unlimited is my absolute favourite. This mascara lengthens and curves the lashes. Unfortunatelly I am not lucky enough to have my own long lashes so this mascara helps a lot. It makes my lashes look amazing!
I love absolutely everything about it! Everything is perfect: the
Read More
Oh Wowsers! I just found out that Dior has a new DiorShow mascara – DiorShow Extase Mascara. Now I need to try it. The brush reminds me of the new mascara Singulier by YSL. So far this mascara is Beauty Insider Exclusive and is available @ Sephora
DiorShow Extase Mascara, $28
What it is:
The first mascara to plump lashes inside and out—wear it alone or pair it with your favorite Dior mascaras.
What it does:
DiorShow Extase provides built-in treatment benefits and high-impact lashes in a single stroke! The spherical-shaped Black Pearl Pigments create a 3D volume effect and the exclusive Metamorphosis Powders expand in size by up to 50% after application. Also, SR38 Patented Ceramid brings additional care, reconstructing damaged lashes and promoting stronger and fuller lashes.
What else you need to know:
The Extase mascara features a "Tiered Brush" that is inspired by the "tiered" couture dresses created by the House of Dior. The brush is designed for performance and contains an Exclusive Duo of Fibers: The Black Elastomer Fibers brush out and define the lashes for panoramic fringe and the Gold Nylon Fibers hold and deposit formula, generously coating each lash for outstanding volume.
Read More
It seems that lately everyone is talking about Rouge Bunny Rouge brand and how amazing it is. Unfortunately  I've never tried this brand before but now I would love to! Especially when I look at their latest holiday collection – Etna's Plume Collection. So beautiful and enchanting! So now I was browsing their website for a while and it seems that there are so many products worth getting! This is what is written about the brand:
Intricate and luxurious cosmetics brand, Rouge Bunny Rouge, twists opulence and beauty with embellished detailing to deliver a range of colour make up that embraces both romance and whimsy. Wearable, blendable and adaptable formulas and shades are at the very heart of Rouge Bunny Rouge. The formulas are absolutely outstanding and have been sourced from the world's most sophisticated laboratories.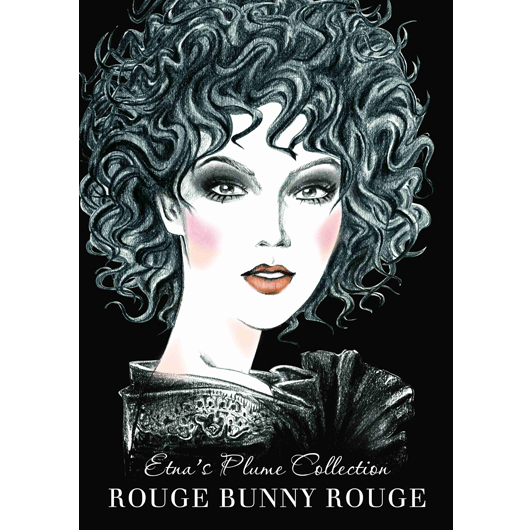 And here is the Etna's Plume Collection
Read More