Urban Decay's  Friends and Family sale is ON!!! Just enter FNFF1 code. Enjoy your shopping and don't forget to tell me what you got!
Read More
Last week I found photos of Christmas 2009 Collection by Philosophy. Although some productsare not new, most are new. Here is the list of products and some photos.
First Snow- Snow body lotion, Snow Shower exfoliating gel, Snow Kiss lipshine $ 25.00
Angel Cakes- 3in 1 and Bubble Bath ( 8oz each) and lipshine $ 20.00
Silent Night – Lavender 3 in 1 16 oz. $ 16.00
Snow Shoes and Mittens- Foot Cream and Hand Cream, 4 oz each $ 20.00. One of my favorites. A clean and crisp smell, a tad sweet but not fruity. Unique and nice.
Classic Cookbook- 6 of 2oz 3 in 1s in baked goods scents $ 35.00
The Cookie Exchange- Encased in an old style metal cookie tin 4 3in1s ( 4 oz each)in cookie flavors. $ 30.00
The Gingerbread Man -16 oz 3 in 1 at $ 16.00 & 23 oz Body Scrub at $ 25.00
Holiday Spice and Everything Nice – Another of my picks. A sweet spice , a nice mix, not too strong on any one note. 8 oz 3in1 & . 5 oz lipshine $ 16.00
The Bake Shoppe- 2 of the 3in 1s, 1 lipshine, 1 lotion $ 30.00
The Winter Escape- Wins hands down for cutest packaging. This is the one I show both inside and out of box. The Marshmallow scent is delicious and exactly like creamy marshmallow . The set is Peppermint Hot Cocoa 4 oz, Marshmallow Cream body souffle 2 0z, and lipshine. $ 25.00
Read More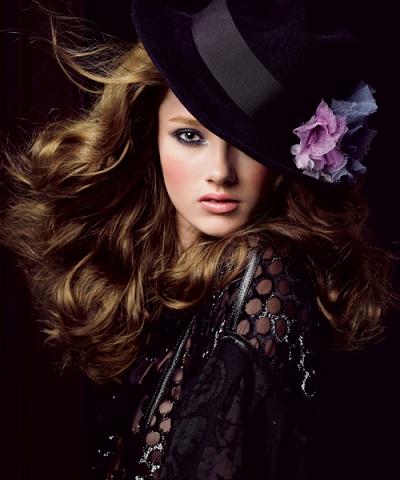 Jill Stuart Fall 2009 Makeup Collection includes:
1 new shade – Illuminance Eyes
1 new shade – Seductive Eyes
2 new shades – Mix Blush Compact
2 new shades – Lip Luster
1 new shade – Jelly Lip Gloss
3 new shades -Nail Lacquer N
Nail Care Essence Oil
It's Jill Stuart's  5th fifth anniversary  so a limited-edition Jewel Collection will be by released. It includes:
Read More
We're dramatically lashing out with the help of a preeminent authority on the subject: Academy Award-nominated Hollywood makeup artist, Christina Smith, who's developed this innovative collection of glamorous Silver Screen style lash looks just for MAC, and that means you're that much closer to the secrets of being red-carpet ready, runway-ravishing. Part of our continuous commitment to collaborating with the most incredible talents working around the globe, these lashes will step it up and set it off!
Lashes from the collection ($12.5):
Permanent:
#43 Lash Natural length. Wispy bundles that give even flirty fringe. Blend of black and brown hair.
#44 Lash Unique combo of separate bundles at inner corner and dramatic winged outer corner. Blend of black and brown hair.
#46 Lash Full and short. Blend of black and brown hair.
#48 Lash Slightly more dramatic length. Wispy bundles give flirty fringe. Blend of black and brown hair.
Limited:
Read More
Anyone who thinks Black is Black hasn't got their hands on Zoom Fast Black Lash, our newest mascara designed for voluptuous night-sky volume, length like a glamorous, never-ending asphalt highway! This is the deep end of the Dark View, the night charm of every neo-Goth night crawler, and the most dramatic statement black could make for the Film Noir way of life. Day or night, sweep it on, and don't stop there…a second coat before twilight will make the evening all the more exciting. It's intense. Fast. And blacker than black. Zoom!
Zoom Fast Black Lash $13 (Permanent)
Shade: Deepest Black – The blackest of blacks
Zoom Fast Black Lash creates the most intensely black lashes while adding dramatic volume and length.
The formula includes carbon black pigment, which creates the deepest, richest black ever.
Zoom Fast Black Lash contains silica to add volume and create beautiful, high drama lashes.
Panthenol and pantethine help to condition and strengthen each lash, while a derivative of vitamin e and sodium hyaluronate help keep the lashes hydrated, soft and flexible.
Read More