Check out this small but beautiful collection by Shiseido which was inspired by the Ocean. All the colours look very subtle and neutral on the picture and I wonder if it's going to be the same in real life.  I really like the eye pencil and would love to try it!
Luminizing Satin Face Color
PK107 Medusa
OR308 Starfish
GD809 Shell
Luminizing Satin Eye Color
Luminizing Lip Gloss
Read More
Today Urban Decay tweeted that now you can get 30% Off at the website with the promo code 1SFNF. Last time they had 30% off I asked my friend from  the US to get me the Book Of Shadows Volume II, some single shadows and several 24/7 liners.  I am not yet sure about this time . And do you plan to get anything?
Get your 30% off  during April 6th -19th
But the most interesting question is: "Will the other brands have discounts, too?".  Products of what brand would you like to get with discount? I would love to get 30% off Chanel, Make Up For Ever, Dior and Yves Saint Laurent. Dreams sweet dreams
But I know that Sephora will have 15% Off and yes, I have a list of products that I NEED!!!
Read More
I already posted a preview of this collection of Illamasqua and promised you all the details. Now you can read all the details and enjoy the beautiful promo photos! Collection will be available on-line this Friday – 9th of April.
collection for the US will be a bit different
Reveal your inner spark!
Introducing the first collection of make-up for the whole body from Illamasqua…
Body Electrics is inspired by the power of kinetic energy, the art of movement, the fluidity of the body in motion. The collection is an anthology of creams, powders and dry body oils infused with light, shimmer and shine, designed to highlight and contour your whole body. Containing hyper-pigmented light-reflecting particles that ignite the skin with intense colours and finishes, each product in the range has been created to accentuate the body's every twist and turn to exquisite perfection, ensuring you exude a confidence that's more than skin deep.
The new collection is supported by an expressive, avant-garde visual campaign shot by leading fashion image-makers Warren du Preez and Nick Thornton Jones. With stunning make-up by Alex Box, nails by Sophy Robson, and styling by Dazed's Katie Shillingford, Illamasqua will harness the power of movement and take body make-up to a whole new level…
Products
Illumine Oils, £32.00
Volt – Iridescent Violet Shimmer
Pulse – Bronze Shimmer
Create a sultry shimmer with an after-dark edge. Smooth Illumine Oil over skin for a light-reflecting finish that makes every movement a drama. Infused with pearlised particles, passionflower seed oil and vitamin E, this luxurious dry body oil is quickly absorbed and leaves skin illuminated. Bask in a radiance of your own making and demand to be worshipped.
Liquid Metal in 'Surge', £17.00
Prepare to dazzle with this brand new platinum shade of Illamasqua's cult product Liquid Metal. This gloriously rich and highly pigmented metallic cream can be used to adorn eyes, face and body, applied with fingers or a brush. Release your inhibitions and illuminate your alter ego.
Liquid Metal 4-Colour Palette 01, £29.50
Indulge in a myriad of metallic shades and gild your work of art. Each Liquid Metal is amazingly rich and highly pigmented, giving you the power to dazzle and delight at will. Now is your time to shine.
Gleam Cream in Flex, £22.50
Light up your soul and release the inner you. Containing iridescent, pearlescent pigments, this lightweight cream is suitable for face and body, lifting and highlighting wherever it's applied. Use on its own or mix with foundation for an immediate skin brightening effect that will illuminate the night.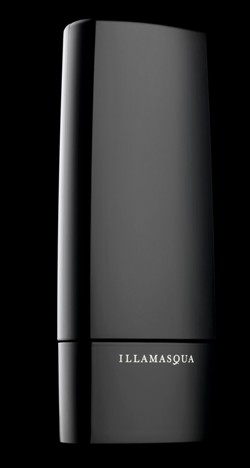 Individual Bronzers, £20
Writhe – Deep Mayan Bronze
Read More
I wrote about one nail polish collection that I wanted to get several months ago.  I am sure that my friend Charlotte knows what I am talking about. And guess what? I could not find it!!! I contacted the brand several times via  e-mail and twitter and got no answer. By the way, I was not the only one who did and we all got the same results. I don't understand what's the problem here.
But well, it's not the only nail polish brand and I can always get what I want from the other one, you know. So this is what I did! I've picked 2 shades  that I wanted from Inglot : lime green 318 and cream coral 949 . The brand has TONES of beautiful shades and I am so getting more of them!
Check out the swatch of the Coral Shade 949
Read More
Happy Easter! Don't forget what the holiday is about
I hope you are having a wonderful day! And how was your day? Can't believe that tomorrow is a day off, yay!
Read More