I've had this post in drafts for several weeks (if not months) and since today we were talking about Elemis I think that's the sign for me to write and publish  it finally
I want to tell you about the product that changed my idea about the brushes! I am talking about Elemis Skin Brush!
You can get yours for £18 or for $44 at Nordstorm if you are from the US.
This is how the brush looks like.
pure natural cactus bristle brush
You may think that it's an ordinary brush  and you can get the same for a much lower price, right? If you – do be sure that you read this review till the end.
This is how the brush looks like on the other side and it's great because you can take it in hand and you don't have to be afraid that it will slip out of it.
It also has a holder which is amazing and really long as you can see from the photo so you can reach all you body. And there are so many more amazing things about this brush!
Read More
If you are a fan of candles you are gonna love these candles by Luxury British Brand Elemis.
"This collection of candles is made with 100% natural oils – whatever your mood there is an Elemis candle to soothe your senses."
The Spa Candle
This large pillar candle treats your senses to a rich, spicy fragrance of Cinnamon, Orange and Vanilla. Presented on a wooden and chrome stand and has 130 hours of burning time. RRP. £40.00
Cedarwood-Spa Candle
Awaken your senses with this powerful infusion of Cedarwood, Eucalyptus and Rosemary to infuse the room with a spicy, woody aroma and presented in a sleek and sophisticated black glass with silver lid. RRP. £25.00
Daisy-Spa Candle
Revive your senses with
Read More
I love sharing about the good deals with you so today I want to tell you about the new sets by Elemis with a great price. There are also 2 sets for men but I will tell you about them in the other post dedicated for presents just for men
These are the new sets by Elemis created just for holiday 2010!
Let us take a look together!
Timeless Radiance is the ultimate anti-ageing collection of clinically proven products. Includes three full size products plus a special 100ml jar of No.1 best-selling Pro-Collagen Marine Cream
Pro-Collagen Marine Cream 100ml
Cellular Recovery Skin Bliss Capsules 60 caps
Pro-Collagen Oxygenating Night Cream 50ml
Pro-Collagen Eye Renewal 15ml
Pro-Collagen Quartz Lift Mask 15ml
Gentle Rose Exfoliator 15ml
RRP £195 / worth over £351 / save over £156
Click to enlarge the photo. The sets are shown in the order they appear in the post

Exotic Spa Secrets is an indulgent collection of luxurious spa-at-home bodycare to help you relax, de-stress and unwind
Skin Nourishing Milk Bath 400ml
Exotic Frangipani Monoi Bath & Shower Cream 200ml
Exotic Frangipani Monoi Moisture Melt 100ml
RRP £49.50 / worth over £87 / save over £38
Skin Brilliance gives your skin the care it deserves. This sensational collection will leave your skin glowing with
Read More
I love Inglot's Freedom System and I already got some eye shadows (and more) and plan to try the lipsticks and concealers. But today I will tell you about their brow wax which you can also get for your palette. They are coloured which saves you a lot of time in the morning since you don't have to use eye brow pencil or powder and then fix it all with the wax or gel.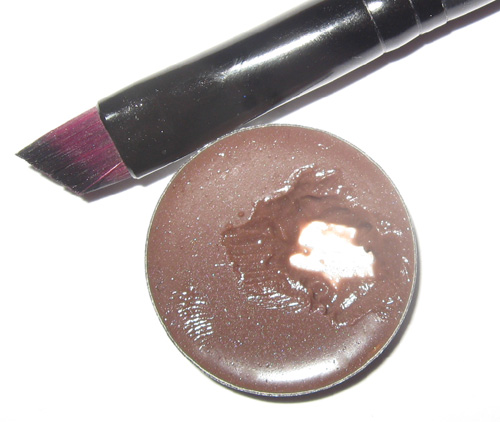 Ever since I got the eye brow wax from Inglot I've been using it every day and I've been loving it a lot. Mine is # 571 and you can see how it looks like on the skin. It will work for you if
Read More
Lately I've been loving Revlon a lot so I got myself quite a few products (so stay tuned for the reviews) and I was browsing the website and reading different reviews about the products that I want to try.
I was happy to find out about their new collection called Fire and Ice which is a take on the collection of 1952! All the information in this post is true for the US but I am not sure if we will get all these products here because usually we don't get all the range which is a shame.
Bring glamour back this season! For a limited time only, best-selling Revlon Super Lustrous Lipstick – Fire & Ice will be offered in a vintage-inspired lipstick case featuring a shiny silver case and a gold band with Revlon's original scripted logo.
Revlon Super Lustrous Lipstick is infused with silk and vitamins for smooth, conditioning color.
There is also the regular edition of Revlon Super Lustrous Lipstick but with an old logo which I really like and it is available in 4 shades
Read More