When I saw this new lipstick by Paul & Joe I was speechless. I LOVE cats so this is something that I need in my life, although I may just get it as a souvenir  because I am a bit scared to use a cat lipstick. But , isn't it just amazing! Really, how many times have you seen something like this?
There will be 3 Lipsticks C :
66 Pink Beige
67 Pearl Orange
68 Exotic Pink.
Also there will be three most beautiful palettes.
68 Paper Moon
67 Silver Moon (not
Read More
Looks like it's a dream of every girl to find a perfect shade of red lipstick/lip gloss. I have several that I love a lot but right now my favourite red is Urban Decay lipstick in Revolution.
First of all just look at this design! It is so beautiful and unique and this is how the brand describes it: "Urban Decay Lipstick tubes, made from weighty, purple metal, are pierced with a mini gunmetal dagger. The clear cap is decorated inside and out with two-toned purple flourishes. The effect is multidimensional, and incredibly luxe. "
It is a great lipstick and it has so many benefits:
Amazing creamy formula which works great even if you have dry lips (and I do). This lipstick can be used even without a balm which is unbelievable.
It is very easy to apply the lipstick, it glides on your lips and you can use it without brush.
It gives the most beautiful finish ever: opaque and glossy. Really, you don't need any lip gloss on top.
This lipstick moisturizes and nourishes your lips,  it contains
Read More
Sleek launched some new products and I am sorry that the pictures are so small, I contacted the brand several times but unfortunately never got the answer. But anyway, even looking at these small pictures I really want the new Pout Polishes, both of them.
So what new products are we getting?
Sleek MakeUP has taken note with the Ice Cream Collection a range of 4 feminine, yet bold nail polishes in eye-catching and most definitely mouth-watering shades. The New Nailed nail polishes in;
Lilac,
Pastel Pink,
Florida (pastel orange)
Turquoise
are the perfect accessory to take you into high summer.
New LE shades of Pout Polish

The Lemon Meringue Pout Polish glosses onto your lips clear with a hint of yellow pigment, whilst the Raspberry Soufflé Pout Polish adds a sheer tint of raspberry sheen.
Soon you will also be able to get the new Circus palette which is also a LE and comes in a red design.
Do you plan to get anything?
Read More
Look at this colourful promo image of the new Florescent collection by shu umura. Looks like there will be a lot of vibrant shades in this collection: green, purple, pink and red.
Although my favourite shu uemura design was the one with cats for this holiday ( and I HAD to get some items from that collection) I like these floral prints, too. And what do you think?
If you want to see photos from this collection please visit this Asian website.
Read More
I have to say that I am a huge fan of cream products: blushes, highlighters, shadows, liners etc. And I am also a big fan of blushes. And, yes, I love cream blushes but there are several powder blushes that I really like.
So today I want to tell you about the  powder blush that I totally love. And it is Blush Subtil by Lancome. This is how it looks like on the promo picture and I am showing you a promo picture because my blushes are in a set.
This is how 2  blushes that I've got look like: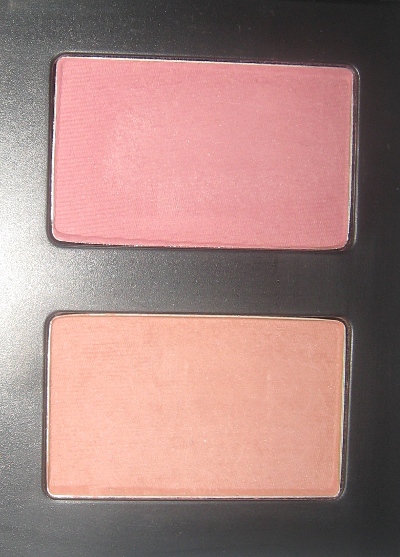 Why do I like this blush so much?
First of all it is oil free which is very good, especially for summer.
It is matte, so it won't look horrible on your pores. And to be honest, I don't really understand how can anyone like very shiny/with shimmer blushes and bronzers.
Because it's matte it gives you a natural finish.
It's easy to work with this blush and  it's easy to blend it.
These particular blushes are from
Read More