It seems that lately everyone is talking about Rouge Bunny Rouge brand and how amazing it is. Unfortunately  I've never tried this brand before but now I would love to! Especially when I look at their latest holiday collection – Etna's Plume Collection. So beautiful and enchanting! So now I was browsing their website for a while and it seems that there are so many products worth getting! This is what is written about the brand:
Intricate and luxurious cosmetics brand, Rouge Bunny Rouge, twists opulence and beauty with embellished detailing to deliver a range of colour make up that embraces both romance and whimsy. Wearable, blendable and adaptable formulas and shades are at the very heart of Rouge Bunny Rouge. The formulas are absolutely outstanding and have been sourced from the world's most sophisticated laboratories.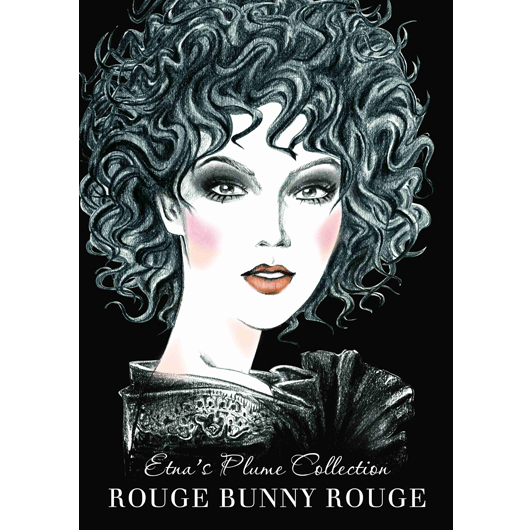 And here is the Etna's Plume Collection
Read More
Now MAC takes the "One World" idea further than ever, with a multi-culti colour story, intent on a universal focus – spectacularly shaded and shaped brows for all, because beautiful people come in colours! Miraculously matched to the individual, Impeccable Brow Pencil is the ultimate artist's tool to fill, lengthen and shape, with a firm tip that sharpens application for high-performance precision. Penultimate Brow Marker, in one shade suits all, is a liquefied glide adept at the all-important arch. But that's not all: Lipstick, Lipglass, Eye Shadow and Nail Lacquer shade extensions speak your language, a match for every international skin tone.
Lipstick, $14.00
Myself Creamy pale yellow beige (Lustre)
Equality Light dirty mauve with traveling pearl (Lustre)
Empowered Creamy mid-tone neutral brown (Satin)
5N Plumy sheer brown (Lustre) (Limited Edition) (Repromote)
Lipglass , $14
Glamour for All Sheer pale  pink with pearl
Spirit & Soul Frosted dark cool brown
Liqueur Frosted mid- tone pink brown  (Repromote)
Naked Frost Sheer taupe with silver pearl  (Repromote)
Eyeshadow , $14.5
All Races Cool light tapue (Matte)
Cross-Cultural Dark yellow brown (Matte)
Banshee Dirty taupe with frost  (Lustre)  (Repromote)
Showstopper Deep dark brown (Matte)  (Repromote)
Pigment $19.50
Universal Mix Sparkly white gold
Rich Life Dark cool brown with silver pearl
Beauty Powder Blushes $19.5
Personal Style Light mauve taupe
All's Good Cool deep rose
Blot Powder/Pressed (Permanent), $21
Medium
Read More
When MAC meets the lore and legend that is Lilly Pulitzer, you get a fabulous and funky fun new chapter: a bit of Mar-a-Lago, some well-to-do winky-wink, and a dash of retro-modern pop culture mayhem in prints and colours that make it hip to be in permanent happy land! A collaboration that feels like the best tongue-in-chic resort retort, with all the wonderful prints and Key West colour combinations Lilly has done so beautifully since, well, forever! Fly down to South Florida, with MAC in Lillyland!
Lipgelee, $14
Resort Life Off -white with pink pearl
Lush & Bright Bright pink-yellow-coral with pink pearl
Prepy Blue-pink with pink pearl
Shift to Pink Light violet with silver pearl
Paint Pot, $16.5

Bare Study Soft beige with gold pearl (Frost)
Rubenesque Golden peach with gold pearl (Frost)
Fresco Rose Pink with matching pearl (Frost)
All paint pots are permanent
Pearlmatte Eye Shadow, $19.5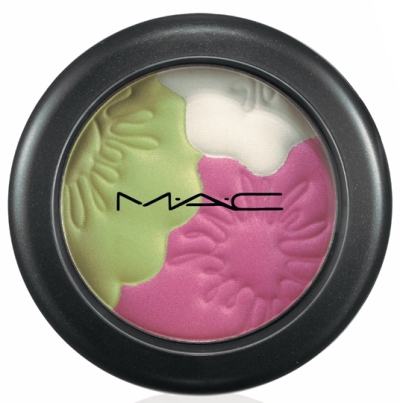 Pearlmatte Face Powder, $27
Cremblend Blush, $18.5

So Sweet , So Easy, pink
Opimistic Orange, bright coral
Read More
Dramatic, daring Lashes have been a chic and urbane part of the modern Artist's persona since Edie and friends made it all happen Downtown, on block-print canvas or grainy 16-millimetre film. Multi-media, counter-culture, the ultimate cool. In The Studio is the epitome of the look updated, featuring new Studio Fix Lash in Black Fix or Studio Brown, with the latest thermoplastic synth-rubber moulded brush, designed to kill clump as it separates lashes. Go for the bold stroke, as they do In The Studio.
Studio Fix Lash, $13
Black Fix Black
Studio Brown Brown
Studio Fix Powder, $26
Availability: 26 th December 2009
Read More
Although I  already made a post with the link to Asian blog where this collection is already shown here are the promo photos and details for you.  I also made a post about new eyeshadows collection by Givenchy.
As for New Impressions collection –   I am thinking about getting  Pop Gloss Crystal in Coral Impression and Rouge Interdit Shine in  Coral Impression and some blush. And what about you?
Pop Gloss Crystal, $24
Gloss Interdit, $24.5

Printed Lips, $24.5 – permanent line
Pink Impresion
Rose Impression
Rouge Interdit, $27

Rouge Interdit Shine, $27
Phenomen-Eyes Effet Extension, $28
Read More