Sleek launched some new products and I am sorry that the pictures are so small, I contacted the brand several times but unfortunately never got the answer. But anyway, even looking at these small pictures I really want the new Pout Polishes, both of them.
So what new products are we getting?
Sleek MakeUP has taken note with the Ice Cream Collection a range of 4 feminine, yet bold nail polishes in eye-catching and most definitely mouth-watering shades. The New Nailed nail polishes in;
Lilac,
Pastel Pink,
Florida (pastel orange)
Turquoise
are the perfect accessory to take you into high summer.
New LE shades of Pout Polish

The Lemon Meringue Pout Polish glosses onto your lips clear with a hint of yellow pigment, whilst the Raspberry Soufflé Pout Polish adds a sheer tint of raspberry sheen.
Soon you will also be able to get the new Circus palette which is also a LE and comes in a red design.
Do you plan to get anything?
Read More
Look at this colourful promo image of the new Florescent collection by shu umura. Looks like there will be a lot of vibrant shades in this collection: green, purple, pink and red.
Although my favourite shu uemura design was the one with cats for this holiday ( and I HAD to get some items from that collection) I like these floral prints, too. And what do you think?
If you want to see photos from this collection please visit this Asian website.
Read More
I have to say that I am a huge fan of cream products: blushes, highlighters, shadows, liners etc. And I am also a big fan of blushes. And, yes, I love cream blushes but there are several powder blushes that I really like.
So today I want to tell you about the  powder blush that I totally love. And it is Blush Subtil by Lancome. This is how it looks like on the promo picture and I am showing you a promo picture because my blushes are in a set.
This is how 2  blushes that I've got look like: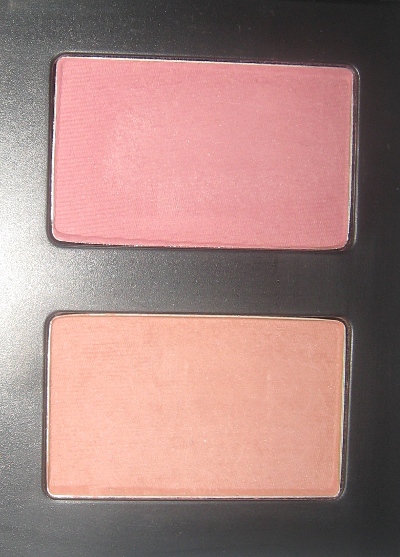 Why do I like this blush so much?
First of all it is oil free which is very good, especially for summer.
It is matte, so it won't look horrible on your pores. And to be honest, I don't really understand how can anyone like very shiny/with shimmer blushes and bronzers.
Because it's matte it gives you a natural finish.
It's easy to work with this blush and  it's easy to blend it.
These particular blushes are from
Read More
It's not a secret that I like Emma Watson and I already wrote about several looks she was wearing  and today I want to share with you what products were used to create her look for Vanity Fair June 2010. You can check out the video about the shoot  for the magazine below.
I think Emma looks fabulous and, although it's not very hard to look amazing when you are only 20, some manage to prove the opposite. But not Miss Watson of course.
Here is the list of products that were used to create this look
Read More
Here is a preview of Bobbi Brown's Fall 2010 makeup collection  Denim & Rose and Chocolate & Navy collections. The photos look lovely and some products look interesting.
Collection includes:
Denim and Rose palette
Demin & Rose mini brush set
Long Wearing gel eyeliner ($40?!)
Read More