One more Fall 2010 makeup collection! This time it is Dior.
Eye products from fall 2010 makeup collection by Dior:
2 Colors Edition Collector – this is a star product of the collection which is a product that includes black and silver shadows with Dior logo.
5 Colors Designer palette in 808 Pink Design
5 Colors eyeshadow palette in 844 Misty Mauve
Mascara Diorshow 360 – vibrating mascara
Mascara Base – Diorshow Maximizer

You can read my review of the Unlimited mascara from DiorShow family here
Lip products
Read More
Chanel created a new Eye Essentials collection which is already available. It is described as:  "An expertly harmonized, ultra-wearable eye makeup collection creates a range of subtle-to-sophisticated effects."
Collection includes:
Ombre Essentielle $28.5
A range of complementary matte eyeshadow shades impart soft, perfectly blendable colour:
Vanilla, a light beige;
Lily, a pastel pink;
Heather Rose, a dusty pink;
Slate, a soft khaki-grey;
Deep Taupe, a dark brown;
Mahogany, an intense chestnut.
INIMITABLE MASCARA MULTI-DIMENSIONAL, $ 30
Now, in a single stroke, CHANEL sets a new standard in mascara with a formula that does it all. A sophisticated formula and unique brush design combine to lengthen, plump and curl, delivering lush, long-wearing colour so precisely that each lash, even the finest, is perfectly defined and separated.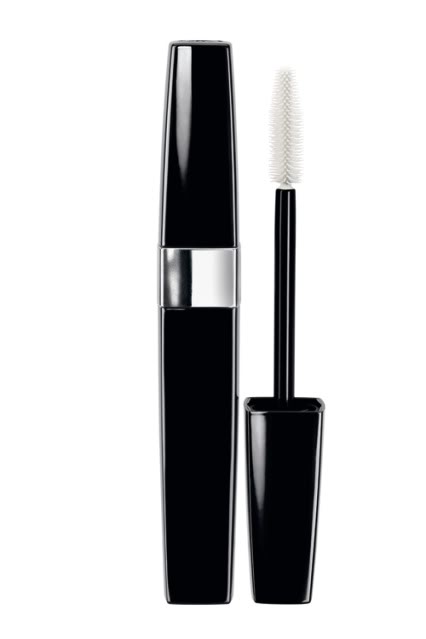 LE CRAYON SOURCILS Precision Brow Definer, $28
Four natural shades of LE CRAYON SOURCILS Precision Brow Definer:
Blond Clair, a deep flaxen gold;
Taupe, a honeyed brown;
Soft Brown, a muted chestnut;
Cendre Noir, an ebony brown
LE CRAYON YEUX Precision Eye Definer, $ 28
Eyes become the focus when rimmed with a precise line or smudged stroke of LE CRAYON YEUX Precision Eye Definer in:
Violet Smoke, a deep purple;
Coffee Bean, a dark sienna;
Black.
LE CRAYON KHÔL Intense Eye Pencil, $ 27
Achieve an instant eye-brightening effect by tracing the inner rim of the lower lashline with LE CRAYON KHÔL Intense Eye Pencil in
Read More
Christina Ricci is wearing NARS to Marina Abramovic's "The Artist Is Present" at New York's Museum of Modern Art on the 1st of June 2010.
Products that she is wearing:
Skin
NARS PRO-PRIME Skin Smoothing Face Prep
NARS PRO-PRIME Smudge Proof Eyeshadow Base
NARS Siberia Sheer Matte Foundation
Eyes
NARS Galapagos Eyeshadow
NARS Misfit Duo Eyeshadow
Read More
I know that there are a lot of Twilight fans out there so I am sure that you will be happy to find out that soon you will be able to buy Twilight themed collection by Essence.
This is dedicated to the 3rd part of the Saga "Eclipse" that will be out in theatres in this month.
Check out the photo of the collection
Read More
Specktra published information and photos from  the new MAC Cosmetics Dare to Wear collection that will be available in  August.
Dare to Wear includes 6 bright lip glosses and 12 eye shadows.
Dare To Wear Lipglass – €20
Ban This! Deep purple with multi-pearl
Bold & Brash Bright red with multi-pearl
Dare to Dare Light blue pink with multi-pearl
Gimme That! Bright fuchsia pink with pink pearl
So Bad Mid-tone coral orange with pink and gold pearl
Wind me Up Dirty bronze with pink and gold pearl
Eye Shadow – €15
Aqua -Subdued, pale greyed aqua (Matte) (Permanent, PRO)
Atlantic Blue – Bright violet blue (Matte) (Permanent)
Crazy Cool – Mid-tone lavender
Louder Please – Bright fuchsia pink (Matte)
Sassy Grass - Bright pale green (Matte)
Shock-a-holic – Bright purple
Free to Be – Bright true coral (Matte) (Permanent)
Read More