Unfortunately I can't say that I was super excited by any holiday collection, there were some nice products and I got some for myself but I can't say that there was a colletion that took my breath away… until this one. I want EVERY SINGLE item!
I am SO impressed with this collection that I want to tell you all the items from it. Collection includes:
Fallen Angel Palette for cheeks and lips, £35
A highlighting creme illuminates cheeks for a heavenly effect; cheeks are tinged with desire in a soft tawny peach as honeyed lips tempt and allure.
Highlighter – Narcissus (opalescent peach)
Lip & Cheek Crème – Nectar (tawny peach)
Nude Lip Gloss– Sunrise (sheer peach)
Enigma Palette,£ 48

Create a bold, intense, smoky eye with the Limited Edition Enigma Palette. These velvety smooth and highly pigmented powders glide on effortlessly and contain microfine shimmer for the sublets of sheen.
Eye Colour Powder Demi Matt – Armure (soft fawn)
Eye Colour Powder Demi Matt – Silesia (dark smoke)
Eye Colour Powder Shimmer – Surah (mauve/mushroom)
Eye Brush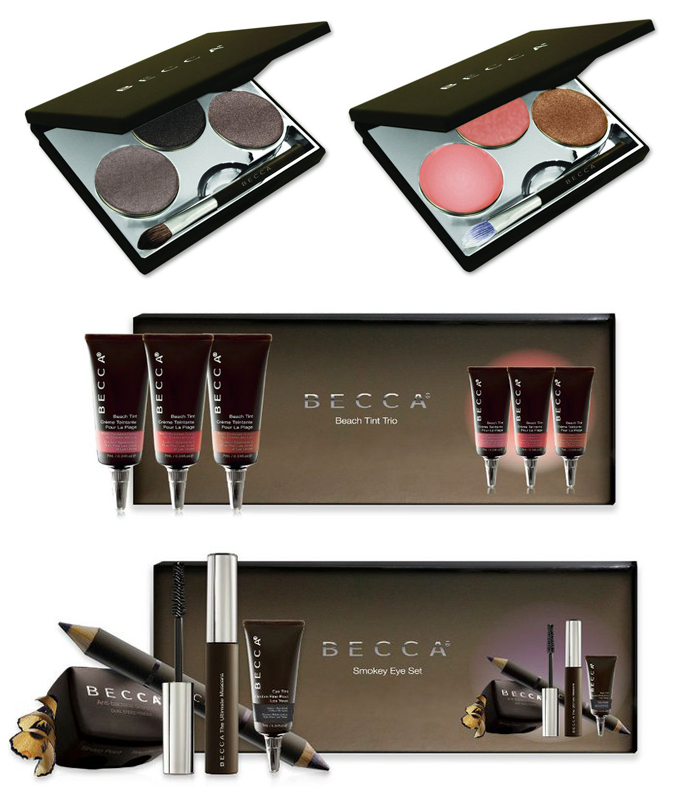 Beach Tint Trio Gift Set, £44
Take the guess-work out of gift-giving with the
Read More
Today I will tell you about the blogs that I like but I may like the people behind them even more. And I am talking about the lovely Charlotte and Rowena.
Here are the things that I love about both blogs but they have some difference obviolusly and I will tell you about it later:
Amazing sense of humor! A HUGE  you can read their blogs just to smile/laugh/giggle even if you don't really care about makeup that much.If you ask me, sense of humor is one of the most important things in life! By the way, if you follow them both on twitter you  probably know what I mean when I say that they both have a great sense of humor 😉
They both update daily!
Both C & R are very sweet girls and I'd love to hang out with them both one day.
Read More
Do you remember the preview of the  Riva nail polish by Chanel? It is already available and is a part of Cote D'Azur collection.
The collection is described as:
"Vibrant new shades, inspired by the exotic locale of Saint-Tropez, bring new excitement and glamour to lips and nails."
Besides the Riva nail polish there are 4  Coco Rouge lipsticks in Sari Dore, Perle,Tafetas Rose and Chintz.
Anything you like?
Read More
This is just a post in which I'd love to share the things that I've been loving and not this month. I hope you will enjoy it
In
Pasta and spaghetti with wine.
Both in restaurants and at home. I've made the one you can see on the photo.
Films with Romola Garai.
She is my inspiration of November, post on this coming soon.
FCUK 'Whatever" T-shirt.
Whatever is like one of my favourite words. I love this t-shirt a lot.
Jonathan Ward Candle in Dance in Summer Rain.
Do you remember my post about the candles? So many people told me to get the Jonathan Ward London candle, so I did. It's an amazing candle that makes your room full of divine scent and you don't have to burn it for hours. The price is £20 and they ship Worlwide.
Rafaello and M&M's

I am not a big fan of sweets but I do love
Read More
This week I was wearing Essence nail polish called Fabuless which is a black with silver shimmer. It is opaque with 2 shades and stays on pretty well. I also like that it's a mini polish because you  pay even less and can get more shades.
Essence has  a huge selection of  colours so you can find a shade that you like. I've also got some other polishes for myself so stay tuned for swatches.
Read More