I am sure that by now you are already familiar with the fall 2010 collection by YSL and their nail couture collection. But here is the look from the collection and the list of the products that were used. And I just love how this look is described:
"This season the YSL woman takes to the stage. She is excessive, flamboyant, passionate. She experiments with color to reinvent herself.  Her life is a theatre. She plays with textures and shades: satin skin, velvet lips, eyes shimmer in metallic hues. There are no rules. She is after all, the YSL Woman!"
GET THE LOOK:
FACE
PERFECT TOUCH N° 6 – Gold beige
TOUCHE ÉCLAT N° 1 – Luminous Radiance
PÉCHÉ N° 1 : L'ÉCLAT – Collector Powder for Complexion
EYES
OMBRES
Read More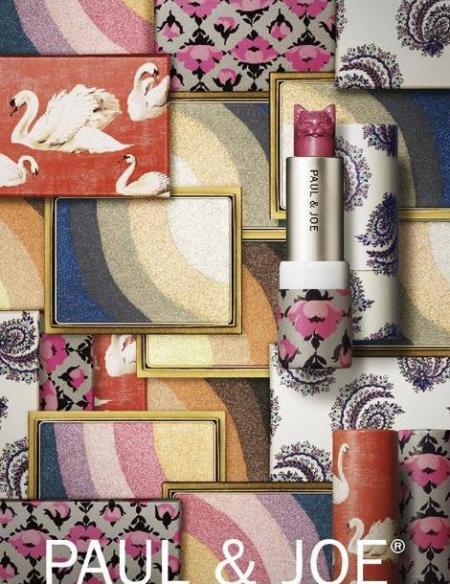 Ever since I saw the adorable cat lipsticks I was waiting for more details about this amazing collection.
So this collection includes:
Lipstick C (as shown on the photo)

Clair de Lune
Over the Moon
Moonshadow
Eyeshadows (as shown on the photo):
Read More
Last week I've picked some Maybelline nail polishes and one of them is on my nails today. It's a pastel  green shade which reminds me of Chanel Jade which was very popular in the past.
As for the nail polish itself – you have to put on 2-3 coats to get an opaque colour. On my nails I am wearing 3 coats of nail polish and no top coat. The photo is made on the 3rd day since I've applied the nail polish.
If you don't want to spend a lot  and don't mind 3 coats, Maybelline colorama in Green Park is a nice shade to try.
Read More
Somehow on Friday I found myself watching the Twilight films. After watching 2 of them I had to read the books because everyone kept telling me that they are much better.
Also yesterday I've seen Eclipse at the movies and I have to say that I liked it! Now I just need to read the 3rd and  the 4th books
In general, I think those are nice books/films if you want to relax and don't want to think too much, also if you don't mind vampires, werewolves and , of course, love.
Not bad  at all and I understand why there are so many fans of Twilight. I could become one, too, if only I read it at my teenage years
But even now I liked it ,lol
Of course, there are a lot of beauty items with Twilight theme, as you can guess. I've already wrote about some collections(Luna Twilight and Volture Twilight and Essence Twilight collection) but there are 2 more palettes that are available at Nordstorm for $28. And here is the most important question:
Are you team Edward or Jacob?
Luna Twilight Team Edward  Color Palette
Read More
Hi girls! I thought I'd make round-up of Fall 2010 makeup collections since we already know the information about almost all of them! So enjoy and tell me which one do you like the best and what do you want to get?
Les Contrastes De Chanel collection for fall 2010
Dior Fall 2010 makeup collection
YSL Rock and Boroque collection
Paul & Joe fall 2010 makeup collection + cat lipsticks
shu uemura fall 2010 makeup collection
Shiseido fall 2010 makeup collection
MAC Fabulous Felines for Fall 2010
Bobbi Brown Denim and Rose fall 2010 makeup collection
Estee Lauder Pure Color collection by Tom Pecheux fall 2010 makeup collection
Guerlain 68 Champs-Elysees fall 2010 makeup collection
Swatches of Guerlain's fall collection
Make Up For Ever Moulin Rouge collection
Clarins Rouge Prodige fall 2010 makeup collection
Givenchy Blooming fall 2010 makeup collection
Lancome French Coquettes collection for fall 2010
Armani fall 2010 makeup
Read More