Here is the look  created by Revlon's Global Artistic Director, Gucci Westman for Temperley at London Fashion Week AW 2011 on Sunday February 19th 2011.
"Alice Temperley is a stylish, successful woman, she was the perfect inspiration and loves a red lip. I also wanted to compliment the beautiful muted palette of the collection and the Venetian theme so created a confident bright red lip using Just Bitten Lip Stain and a strong purple smokey eye. I love the combination of red and purple for a look that is chic, expensive and powerful"
GET THE LOOK:
FACE
PhotoReady Concealer £6.49
PhotoReady Powder £11.99
PhotoReady Foundation £12.99
Revlon Matte Blush in Berry Rich £6.99
EYES
Read More
There are so many fans of the Neutrogena's  Norwegian Formula hand cream so when I was  looking for a new hand cream to try – I knew that it should be this one.
So last month I went to get this cream , but of course I couldn't leave with only one cream, so I bought 3 eye pencils by Bourjous, but well, they were  so beautiful.
But back to the cream. I've got myself a concentrated one (50ml), the one which is scented because I like scented skincare. But unscented is a good option for a lot of people and for men as well.
The package is very compact and nice. And what about the cream itself?
Read More
So here is the next look from the NYFW. This time it is by Hourglass Cosmetics. And if the NARS one was obviously for the runway, this one you can wear in your everyday life.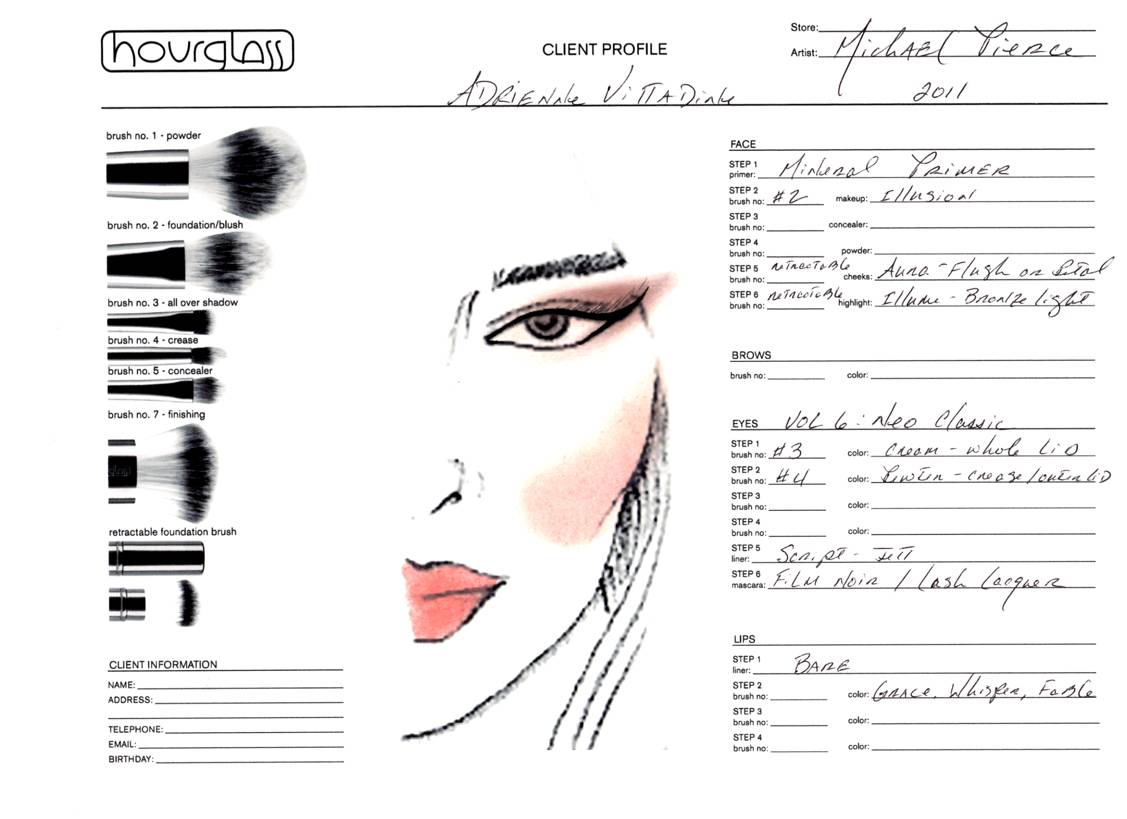 Inspiration for the look:
"At Hourglass we're dedicated to timeless glamour and ageless beauty, which was a perfect fit for the Adrienne Vittadini show at New York Fashion Week this season. I was determined to showcase the iconic faces of the women in the show, and not overpower them with makeup. It was about luminous skin, glowing cheeks, glossy lashes and neutral pouts. It was about individual glamour and vivid self-expression," said Michael Pierce (Hourglass Beauty Director).
Star products included:
Illusion Tinted Moisturizer, which has clinical levels of anti-aging ingredients to ensure dewy skin; Aura Sheer Cheek Stain in Flush, to create a radiant complexion on everyone from Roshumba to Niki Taylor; Vol 6. Eye Palette in Neo-Classic, a new palette of wearable matte shades to be released this summer; and Lash Lacquer, a sensational new top coat for lashes to be released in the fall.
Get-the-look:
Skin
Using the #2 foundation brush, Michael started by applying Veil Mineral Primer to prep her skin, followed by
Read More
I'd really love to get this set as it is always nice to have mini sized products when you are travelling. I have the mini sizes of Benetint and High Beam but I almost finished them. As for the Posietint, unfortunately I've never tried it, so I'd love to. Plus the prise is only $15.
Feelin' Cheeky! Minis ($26 Value), $15
This trio features Benetint, for the sexiest flush you can get from a bottle; Posietint, which imparts a poppy-pink tint to brighten cheeks and lips; and High Beam luminescent complexion enhancer.
This set contains:
0.13 oz Posietint (poppy pink)
0.13 oz High Beam (shimmering pale pink)
0.13 oz Benetint (rose)
I really wish there was also a Moon Beam in this set.
Read More
The lovely Planete Beaute is always the first to share about one of my favourite brands – YSL. Here is a preview of their Summer 2011 makeup collection.
Looks like it is all about the yellow and blue!  It makes me think about the sun and sea. I look outside my window and see lots of snow (which I LOVE) but I don't really mind going to the  sunny beach actually.
Here is the promo image.  I love how bright and pigmented the eye shadows look like and the nail polish is so beautiful. But I have to say that I'd love to see Ginta Lapina (she was the face of Holiday and Spring, plus  Rouge Pur Couture lipsticks) again. Hope to see her in the future.
And here are the products
Read More