Last week something really bad happened! I ran out of my  Korres Wild Rose Concealer. I realized how much I liked this product only after I used the last drop of it . So I am sorry, there will be no swatches, only review.
Here is how the packaging looks like:
And this is how they describe it:
"Korres Wild Rose Concealer contains ultra-fine pigments that reflect light in multiple directions for a luminous effect. Wild Rose extract increases skin radiance and moisture while also offering antioxidant benefits and diminishing fine lines, wrinkles, and hyper-pigmentation. This brand favorite is clinically proven to brighten, firm, and hydrate skin while functioning as an eyeshadow base and preventing creasing."
The US price is $20 but here we get it for £ 18.00  (I got mine from zuneta.com) and I have it in WRC2 (fair). And this is how it looks like in real life.
So why do I like about it so much?
It works great for the under eye area and the area around the nose. And this is where I've been using it. I personally don't like it for concealing spots and blemishes; for that I use Make Up For Ever concealer.
But after I've used it under my eyes, my whole face looked different! It really brightens up your look and helps when you didn't have enough of sleep (I am sure we all have that from time to time).
Although it doesn't
Read More
Check out the new In the Groove  summer collection by MAC Cosmetics that will be out on 8th of July 2010 in USA and later in July in Europe.
Cremesheen Lipstick
Call my Bluff- Mid-tone creamy coffee
Jazzed- Bright Coral Pink
Creme d Nude (permanent)
I Like it Like That – Deep Blue Pink
All Styled Up – Bright yellow pink
Go For It – mid tone blue purple
Cremesheen Lipglass
On The Scene – light coral beige
You've Got It – mid tone silver grey
Going Casual- sheer lilac
Fashion Whim – light beige
Right Image – mid tone blue pink
Chillen – light white blue
Mineralize Eyeshadow Trio
Love to Love – satin beige/pearly bronze/satin bronze
In the Groove – satin green/pearly burgandy/satin coral
Making it Easy – satin red brown/ pearly beige rose/satin dark beige
Togetherness – satin lavendar/pearly purple/satin grey
Style Influencer – satin silver/ pearly deep blue/ satin deep mauve
Soften the Mood
Read More
Can't believe that tomorrow is the first day of summer. I am still not sure about my vacation but I have some exciting projects at work.heh..
And now it's time for May's Favourite products:
1. Dior Addict Ultra Gloss in  Satin Peach. This is a perfect shade for summer and I love the formula. You can read detailed review and see the lip swatches here.
2.Make Up For Ever HD Microfinish Powder. I really love the finish that it gives, my face looks amazing and I like how it looks on the photos. All HD products by Make Up For Ever that I've tried are wonderful!
3.Urban Decay Primer Potion(mini) for some reason I was using this product almost every day this month. I have to say that  usually I don't have any problems with creasing  because my lids are not oily. But with this primer the shadows stay on even better. But the best thing is that they look brighter! Minus is that it's harder to blend the products.
4. MAC Ever Hip lipstcik from Liberty of London collection. I absolutely love this colour and I've been using it a lot in May. Right now I plan to get Lazy Day from To the Beach collection.
5.  MAC Notoriety Eyeshadow Quad. It came out almost a year ago with Make-Up Art Cosmetics collection and I forgot that I got it but now I re-discovered it. And I totally love these 2 colours:
Skintone 2 Mid tone gold (Frost)
Rich & Earthy Rich coral bronze (Veluxe Pearl)
I like MAC eye shadows and these ae great as well.
Does it happen with you, too? I mean when you get something and forget that you got it and then find it after a long time.
6. Make Up For Ever Aqua Eyes in
Read More
Hi girls, I hope you are having a wonderful weekend so far!
Here are the posts that I loved reading this week:
Tom Ford lipstick review – Belle du Jour
Chanel Bronze Universel vs MAC To the Beach Beach Bronze – Cosmetic Candy
Urban Decay  Summer Of Love nail kit review and swatches – Lipglossiping
Monika shows you how to 3 looks with pastel eye shadows – Rocaille Writes
Michelle shares great tips for the wedding day – MupNorth
New Paul & Joe lip glosses  review and swatches – The Beauty Look Book
How are you going to spend your weekend? I am going out of town with my family (yay, I love spending time with them when I can) and friends! x
And as for the winner of giveaway – I am a bit upset that only 5 people took part in it but your replies were really helpful! Thank you, girls. And, although I would love to give a present  to all of you, the winner is – Vesna!Please e-mail me your address.
By the way, if you are from Europe, did you watch Eurovison yesterday ( I know, I know…)? It's not the type of music I like, obviously, but for some reason I watch it almost every year
Read More
As you know, every month I blog about women that inspire me. This month please meet my girl crush – Leighton Meester.
I  LOVE this girl! And not only her but also Blair Waldorf from Gossip Girl. She and Chuck are the reason why I watch the show (and I know that I am not alone here). But it would be better for me not to continue, lol. I can be easily carried away telling you how much I love this couple.
I guess no matter how old we are we all, well, almost all (I am talking about females here) have  some kind of a crush. Some love Twilight, some Carrie and Big, some  Potter and I love Chuck and Blair! Ok, enough of it…
Back to Leighton/Blair, Did I tell you how much I love them both?!Did I ?
It was so hard to choose the photos for the post because I have hundreds ( yes, I am serious). I save them for makeup and style inspiration!
This is probably my favourite photo of Leighton.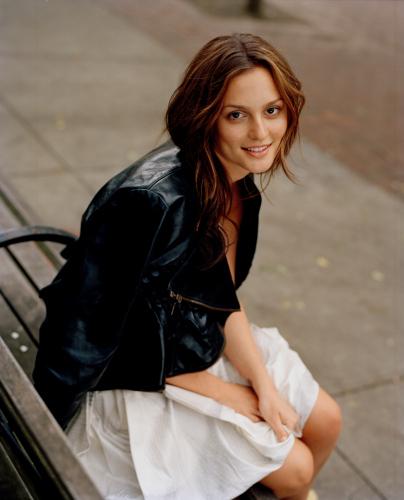 She looks amazing with the cat eyes
Love the wavy hair and the makeup
Blair is amazing, one of my fav characters ever
Leighton looks gorgeous and it seems that she can pull off every kind of colour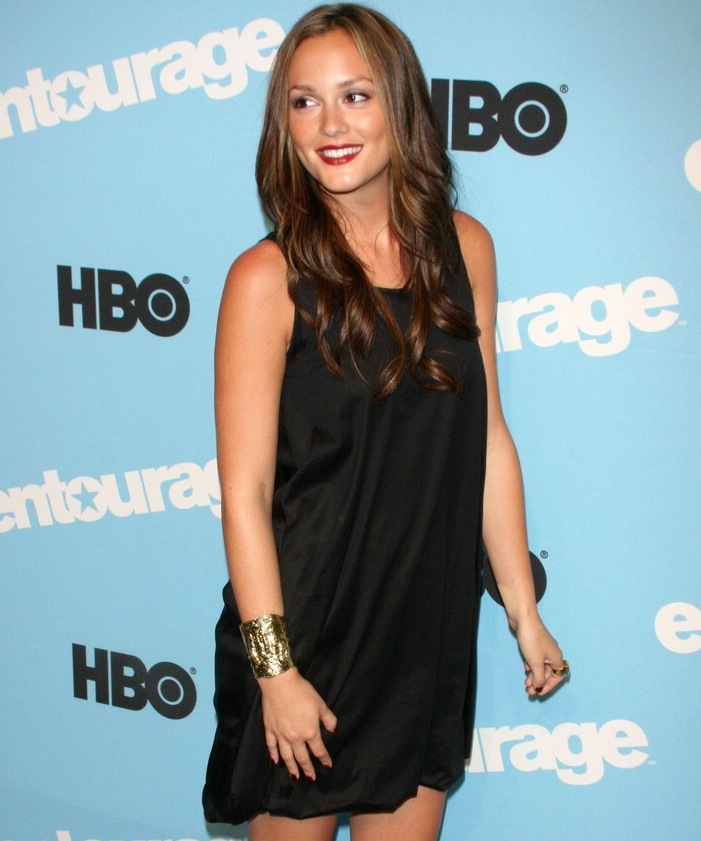 Beautiful Blondie
So elegant, love the style
And.. I just can't help myself! I must post some Chuck and Blair photos, right?
Read More