As you know, every month I blog about women that inspire me. This month please meet my girl crush – Leighton Meester.
I  LOVE this girl! And not only her but also Blair Waldorf from Gossip Girl. She and Chuck are the reason why I watch the show (and I know that I am not alone here). But it would be better for me not to continue, lol. I can be easily carried away telling you how much I love this couple.
I guess no matter how old we are we all, well, almost all (I am talking about females here) have  some kind of a crush. Some love Twilight, some Carrie and Big, some  Potter and I love Chuck and Blair! Ok, enough of it…
Back to Leighton/Blair, Did I tell you how much I love them both?!Did I ?
It was so hard to choose the photos for the post because I have hundreds ( yes, I am serious). I save them for makeup and style inspiration!
This is probably my favourite photo of Leighton.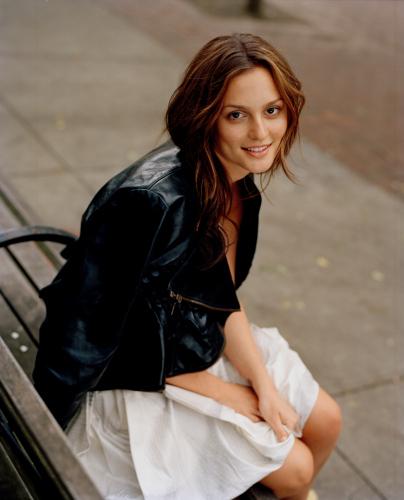 She looks amazing with the cat eyes
Love the wavy hair and the makeup
Blair is amazing, one of my fav characters ever
Leighton looks gorgeous and it seems that she can pull off every kind of colour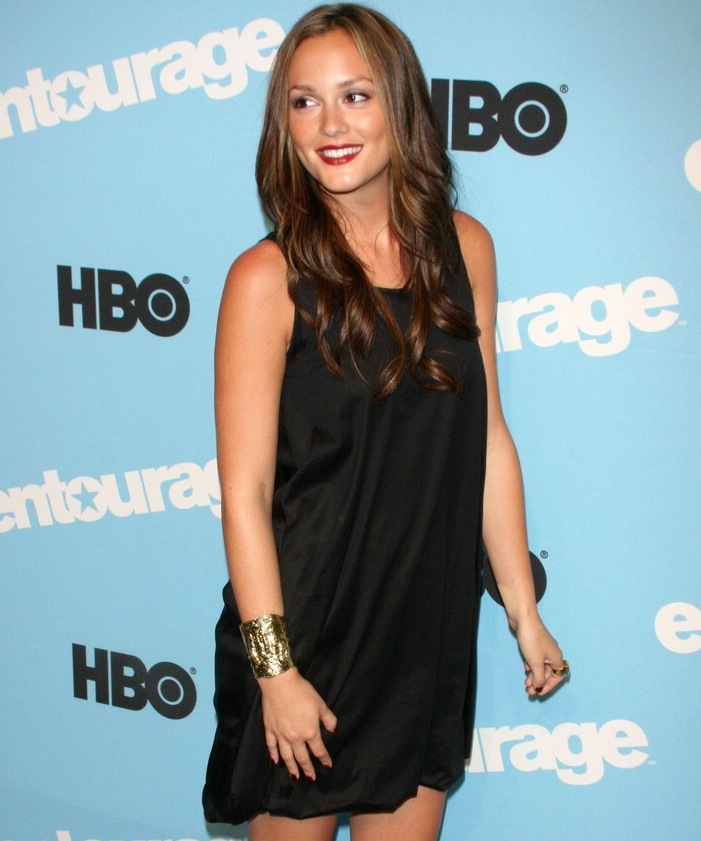 Beautiful Blondie
So elegant, love the style
And.. I just can't help myself! I must post some Chuck and Blair photos, right?
Read More
Take part in Make Up For Ever facebook competition to win 50 shades of their new lipstick!
"Dear FANS, Get ready now for the competition!
Win one of the fabulous picture exhibition and 50 shades of MAKE UP FOR EVER new Lipstick ROUGE ARTIST!!!!
For your chance to win: take a photo of yourself with your own lipstick colour. This one should be a real vibrant pop color!
Step 1: Retouch the photo to Black&White with your lips in COLOR
Step 2: Post it on your photo profile
Step 3: Post it on our Facebook official fan page
Step 4: Tell yours friends about it!
Closing date: Thursday, June 3rd, 2010
Drawing of lots for the best, the most arty, the most colourful fan picture on Friday, June, 4th, 2010
Read More
It's Bank Holiday!!!
Enjoy 20% off at Zuneta. And also check out Zuneta for free delivery information.
It's Bank Holiday time. We're excited. Almost as excited as we were about the bout of crazy hot weather. We want to make it a Bank Holiday Weekend to remember. So we're going to give YOU 20% off your order until midnight on Monday! The code you'll need to checkout with to get your 20% off is ZUCHIMP. Happy Shopping!
And 15 % off at HQHair
Happy SHOPPING!
Read More
One of the reasons why I love makeup so much is that it allows you to look different all the time. Just take a look at 3 photos of the beautiful Scarlett Johansson.
This is tha latest ad campaign for Dolce & Gabbana: navy blue eyes and nude lips with  "Monroe style blonde hair".
Sexy brown/plum eyes with nude lips and dark blonde waves for Mango campaign.
Defined brows, which is a big trend for summer
Read More
Sephora has a limited edition Make Up For Ever Beauty In A Box – Aqua Essentials Kit ($124 Value) for only $69. And I think it's really worth getting this set! It contains some amazing MUFE products and a how-to guide.
This month I also got one MUFE set for myself so I thought I'd just share the photo of it with you before I review the products. It is also a  LE so get it now before it's too late.
Aqua Essentials Kit:
2 x 0.21 oz Aqua Cream in 13 Warm Beige (champagne shimmer) and 15 Taupe (taupe brown shimmer)
2 x 0.04 oz Aqua Eyes in Mat Black 0L (black) and Dark Grey 21L (dark metallic grey)
0.23 oz Aqua Smoky Lash in Extra Black
0.04 oz Aqua Lip in Nude Beige 1C (light neutral beige)
0.84 oz Sens'Eyes
You can see my review and swatches of both black and grey Aque Eyes here.
Recently I bought quite a few items from MUFE, including HD Complexion Travel Kit.
0.5 oz HD Microperfecting Primer
0.16 oz HD Elixir
0.17 oz HD Microfinish Powder
This is how it looks like in real life
Read More