Can't believe that tomorrow is the first day of summer. I am still not sure about my vacation but I have some exciting projects at work.heh..
And now it's time for May's Favourite products:
1. Dior Addict Ultra Gloss in  Satin Peach. This is a perfect shade for summer and I love the formula. You can read detailed review and see the lip swatches here.
2.Make Up For Ever HD Microfinish Powder. I really love the finish that it gives, my face looks amazing and I like how it looks on the photos. All HD products by Make Up For Ever that I've tried are wonderful!
3.Urban Decay Primer Potion(mini) for some reason I was using this product almost every day this month. I have to say that  usually I don't have any problems with creasing  because my lids are not oily. But with this primer the shadows stay on even better. But the best thing is that they look brighter! Minus is that it's harder to blend the products.
4. MAC Ever Hip lipstcik from Liberty of London collection. I absolutely love this colour and I've been using it a lot in May. Right now I plan to get Lazy Day from To the Beach collection.
5.  MAC Notoriety Eyeshadow Quad. It came out almost a year ago with Make-Up Art Cosmetics collection and I forgot that I got it but now I re-discovered it. And I totally love these 2 colours:
Skintone 2 Mid tone gold (Frost)
Rich & Earthy Rich coral bronze (Veluxe Pearl)
I like MAC eye shadows and these ae great as well.
Does it happen with you, too? I mean when you get something and forget that you got it and then find it after a long time.
6. Make Up For Ever Aqua Eyes in
Read More
Hi girls, I hope you are having a wonderful weekend so far!
Here are the posts that I loved reading this week:
Tom Ford lipstick review – Belle du Jour
Chanel Bronze Universel vs MAC To the Beach Beach Bronze – Cosmetic Candy
Urban Decay  Summer Of Love nail kit review and swatches – Lipglossiping
Monika shows you how to 3 looks with pastel eye shadows – Rocaille Writes
Michelle shares great tips for the wedding day – MupNorth
New Paul & Joe lip glosses  review and swatches – The Beauty Look Book
How are you going to spend your weekend? I am going out of town with my family (yay, I love spending time with them when I can) and friends! x
And as for the winner of giveaway – I am a bit upset that only 5 people took part in it but your replies were really helpful! Thank you, girls. And, although I would love to give a present  to all of you, the winner is – Vesna!Please e-mail me your address.
By the way, if you are from Europe, did you watch Eurovison yesterday ( I know, I know…)? It's not the type of music I like, obviously, but for some reason I watch it almost every year
Read More
As you know, every month I blog about women that inspire me. This month please meet my girl crush – Leighton Meester.
I  LOVE this girl! And not only her but also Blair Waldorf from Gossip Girl. She and Chuck are the reason why I watch the show (and I know that I am not alone here). But it would be better for me not to continue, lol. I can be easily carried away telling you how much I love this couple.
I guess no matter how old we are we all, well, almost all (I am talking about females here) have  some kind of a crush. Some love Twilight, some Carrie and Big, some  Potter and I love Chuck and Blair! Ok, enough of it…
Back to Leighton/Blair, Did I tell you how much I love them both?!Did I ?
It was so hard to choose the photos for the post because I have hundreds ( yes, I am serious). I save them for makeup and style inspiration!
This is probably my favourite photo of Leighton.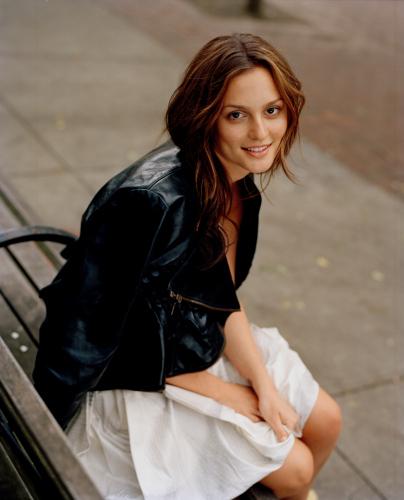 She looks amazing with the cat eyes
Love the wavy hair and the makeup
Blair is amazing, one of my fav characters ever
Leighton looks gorgeous and it seems that she can pull off every kind of colour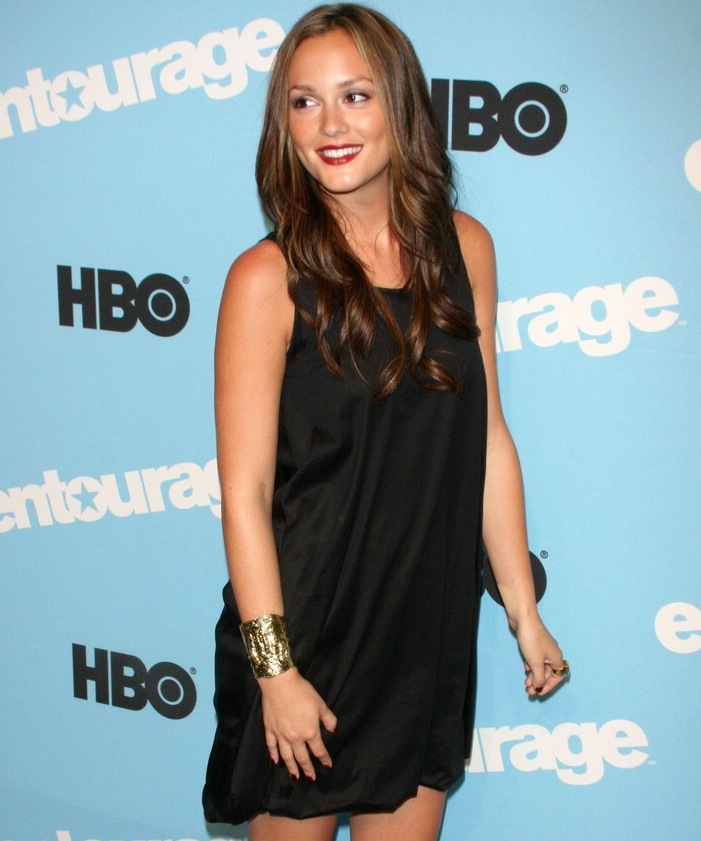 Beautiful Blondie
So elegant, love the style
And.. I just can't help myself! I must post some Chuck and Blair photos, right?
Read More
Take part in Make Up For Ever facebook competition to win 50 shades of their new lipstick!
"Dear FANS, Get ready now for the competition!
Win one of the fabulous picture exhibition and 50 shades of MAKE UP FOR EVER new Lipstick ROUGE ARTIST!!!!
For your chance to win: take a photo of yourself with your own lipstick colour. This one should be a real vibrant pop color!
Step 1: Retouch the photo to Black&White with your lips in COLOR
Step 2: Post it on your photo profile
Step 3: Post it on our Facebook official fan page
Step 4: Tell yours friends about it!
Closing date: Thursday, June 3rd, 2010
Drawing of lots for the best, the most arty, the most colourful fan picture on Friday, June, 4th, 2010
Read More
It's Bank Holiday!!!
Enjoy 20% off at Zuneta. And also check out Zuneta for free delivery information.
It's Bank Holiday time. We're excited. Almost as excited as we were about the bout of crazy hot weather. We want to make it a Bank Holiday Weekend to remember. So we're going to give YOU 20% off your order until midnight on Monday! The code you'll need to checkout with to get your 20% off is ZUCHIMP. Happy Shopping!
And 15 % off at HQHair
Happy SHOPPING!
Read More