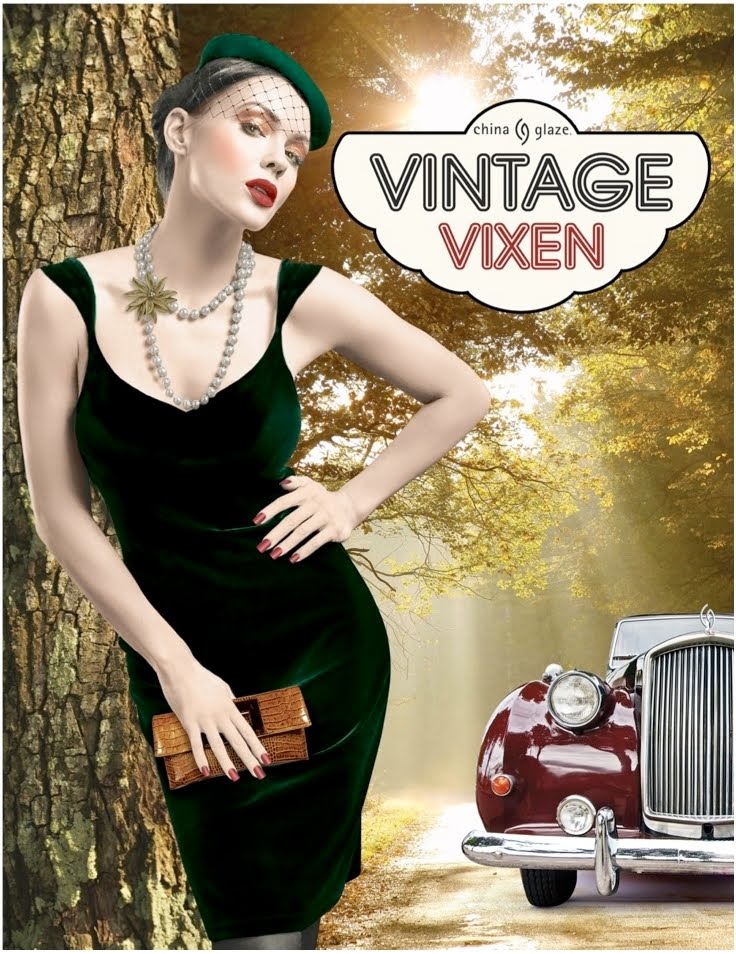 China Glaze captures the vivid and saturated hues of the 1940's with this seductively complex palette. The classic shades of the season recreate the timeless tableau of movie land mystique, red perfected pouts and steamy nights where swing was the scene. Multi-faceted jewel tones, rich reds, titillating taupes and smoldering sands deliver a major dose of high octane 40's era glamour.
All colours are with glitter and shimmer
Read More
Hi girls. Today I would like to hear your opinion about Hourglass Cosmetics? Have you tried anything? Do you like the design? What would you like to try?
Here is what is written about it:
"Created by renowned beauty expert Carisa Janes, Hourglass brings timeless extravagance and style to the über-chic beauty junkie, all in one clutch-worthy collection. From lush shades to incredibly luxurious packaging, makeup has never been so pretty—or perfecting. Every product in the Hourglass line is formulated with the latest in cosmetic technology. Cutting-edge ingredients work to smooth and soften the skin, while innovations in packaging give the line its super chic appeal. Hourglass opens your eyes to a beautiful new reality: style and substance can coexist."
I was browsing this brand yesterday and here are some items that I would like to try
Read More
Hi girls!
I hope you are having a great weekend
Here are some posts that I liked reading this week. Enjoy!
Check out the most amazing Club Tropicana look – Vex in the City
Charlotte shares her thoughts about Sugarpill Cosmetics – Lipglossiping
Discover more about cheek stains with Bubblegarm
Gio reviews Gosh velvet touch lipstick – Beautiful With Brains
Essie The Art of  Spring review and swatches – Chic Profile
Review and swatches of smokey eye trio by Bourjois – Mizz Worthy
Vesna shows us her beauty haul -Beauty Addict
Read More
Blush, especially cream and liquid blush, is something that I always want! No wonder that I am dreaming about this  HD blush by Make Up For Ever, which is $25 at Sephora. I haven't seen it in here yet.
What it is:
A cream blush that naturally sculpts and highlights the cheeks for a healthy glow.
What it does:
HD Microfinish Blush combines mattifying and reflecting powders to create a soft-focus effect for a radiant complexion. Its ultra-fine, second-skin texture blends seamlessly, imparting a healthy glow that's hard not to notice.
Colours:
Innuendo(vibrant plum)
Caught in the Act(bright raspberry)
Truth or Dare(hot pink)
Walk of Shame(bubblegum pink)
Nip Slip(neutral pink)
Quickie(salmon pink)
One Too Many(peachy beige)
Read More
I already made a post with the video from Chanel Fall/Winter show but here is the makeup look from the show! I really like it! Messy black eyes and perfect matte skin and lips look fabulous. Do you want to see the makeup that was used to create this look ?! Also it seems that we all were excited about the Nouvelle Vague nail polish from Chanel's summer collection.
Keep reading to see the makeup that was used to create the  look and this nail polish on nails
Read More