Dolce & Gabbana's Autumn makeup collection was inspired by the Sicilian landscape, and it is full of beautiful rich browns and subtle metallic hues.
Here is a little video for your viewing pleasure.
The products are:
Shine Lipstick in SN 001,  Chocolate 79
Classic Cream Lipstick in Honey 130
Nail Lacquer in  Raspberry 240, Ebano 827, Desert 820,  Wild Green 725
The Eye Shadow Quad in Enchanting Fall 118 and Smoky 105
Intense Colour Gloss in
Read More
Since I've just posted about the new eye brow gels, it seems like a perfect time to review the newest release from Rouge Bunny Rouge – their new eye brow products. I have actually already induced one of them in my July Monthly favourites. The brand does not bring out that many products so when they do – it is most likely something awesome. And what about these products?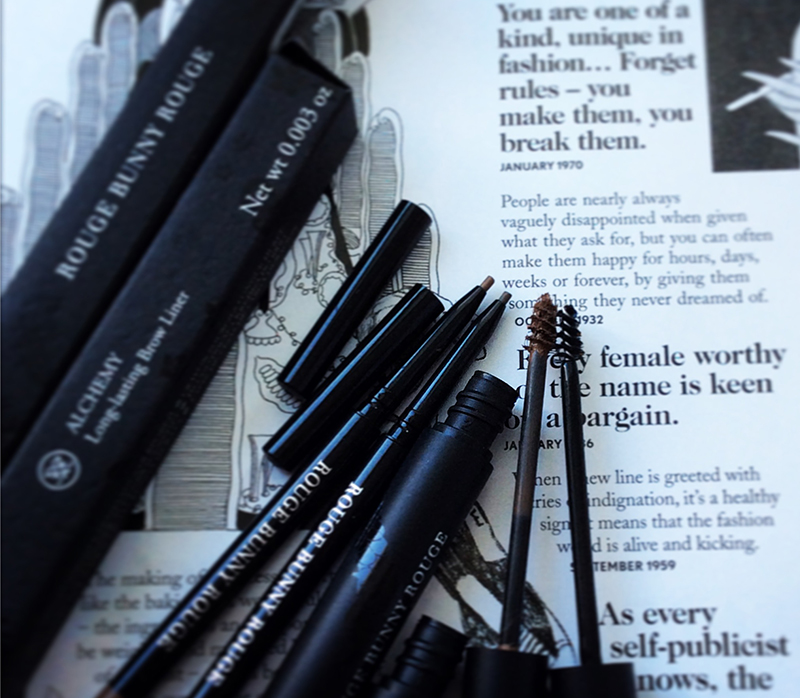 Long-lasting Brow Liner ALCHEMY, €26
Available in two shades:
 ANTIMONY, dark chestnut. Ideal neutral shade for dark brown and black natural brow colour.
TRONA, light hazelnut. Ideal neutral shade for almost any natural brow colour.
It was actually Antimony shades that was in my monthly favourites, and it is brilliant,  it is not  too cool or too warm,  it is also dark enough to add some definition but not too dark, just spot-on.
But it is the formula and the shape of the pencil that I love! As always, the design is exquisite,   this pencil comes in a slick black packaging. And the pencil itself is incredibly thin which allows a very precise application, you can draw in individual hairs and achieve really natural results. This is probably not the on-the-go product but it is
Read More
Check out The Best Fall Lipstick for Every Skin Tone
Read More
I was getting my nails day done the other day, and my manicurist and I started talking how brows are a big thing these days, and they so are! I remember even 5 years ago very few brands had special eye brow products but now every brand does at least one type of an eye brow product. And I have written about so many new releases already, but here are even more.
Laura Mercier and Trish McEvoy release eye brow gels, and Benefit actually brought out a huge collection just for brows, let's take a look.
Laura Mercier Brow Dimension Fiber-Infused Colour Gel, $24 from Neiman Marcus
"A fiber-infused colour gel that immediately creates volume and density to brows leaving them full, dimensional and natural-looking.  The gel base grooms, defines, and sets brow looks for a
Read More
New week and month is a perfect time to share the new beauty purchases, isn't it?
I have actually posted all of them over at my Instagram but if you are not following me there, here is a round-up.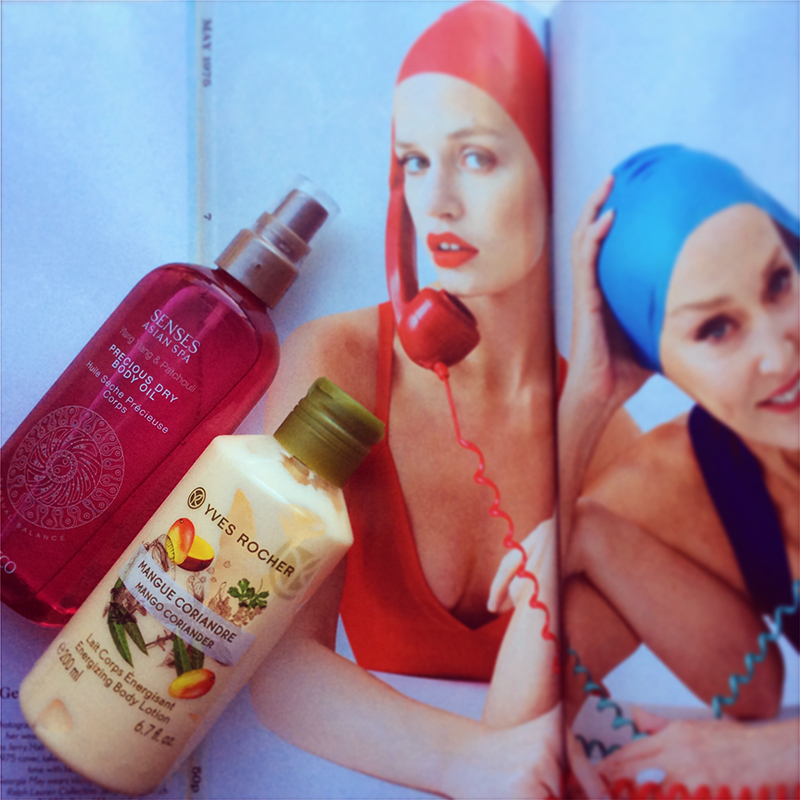 First of all, I have finished 3 body products so it was time go get some new ones, and this time I've decided to pick up yet another body oil – ArtDecoYlang Ylang and Patchouli Precious Dry Body Oil which was already included in my July beauty favourites.
I have also noticed that Yves Rocher updated their body line by changing the scent a bit, and since I love their body lotions and creams (especially this one) I have decided to get try the Mango Coriander, and it smells great.
I needed a new facial sunscreen, and got La Roche Posay Anthelios XL Ultra Light Fluid SPF 50. On the photo is actually my friend's tube but I loved it so much that I've got myself one, as well. It feels incredibly light and non greasy on the face, and
Read More