Makeup4all will turn 8 this February but somehow I never did any themed weeks yet. But I've decided to give it a go, because why not?
So, I announce the Lipstick Week.
I will post about the new releases, will review some lipsticks from my collection and will feature my current favourites, along with the most popular lipstick posts in the last almost 8 years.
And it seemed like a cool idea to start this week with an overview of  PAT McGRATH LABS Lust 004 Lipstick Kit, $60 from Sephora.
Each kit comes it Pat's signature packaging with sequins and  includes two matte lipsticks, a clear vinyl gloss, a metallic gold pigment, and a microfine glitter.
You can wear the lipsticks on their own or layer the glitter/pigment/gloss for the ombre or multi-dimensional look.
The sets are: 
Read More
After Rouge Bunny Rouge changed the nib of my all-time favourite Raven Glaze Lacquer liner a quest for a new option began. And, although I like using really thin pen eye liners (or gel ones) on others, I am very particular about the ones I use on myself.
I have been loving ArtDeco Long Lasting Liquid Liner 01 a lot but it was time to get something new so I purchased Revlon Colorstay Liquid Eye Pen about two months ago.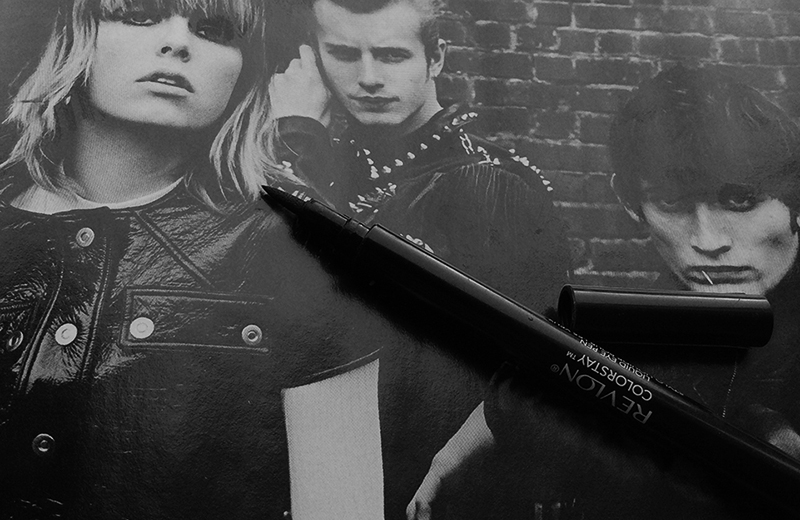 And it is a good liner, I have nothing bad to say about it. I did enjoy using it on a daily basis. It stayed on for the whole working day without smudging (my eye lids are not oily), the liner was very easy to apply and it did not drag the skin.
I only wish it
Read More
Nude eye shadow palettes continue to take the (beauty) World by storm. Here are the newest variations.  Do you like the look of them, or do you have enough nude palettes to last you for a life time?
Bobbi Brown The Nude Library 25th Anniversary Edition, $200 from Saks
This palette was created to celebrate Bobbi Brown's 25th anniversary, and  features the most-loved and best-selling nude eye palettes from Bobbi's archives. Sounds like a must-have, Bobbi does know her  neutral shades.
Estée Lauder Sultry Nudes Eye Shadow Palette, £44 from Harrods.
A palette which features 14 eye shadows with different finishes. There is also a
Read More
There is no such thing as too many lip balms, and today I want to tell you about my current favourite which I have been using for several months, and even included in August favourites. And it is Elemental Herbology Nutritive Lip Complex.
To be honest, it took me some time to get used  to this lip balm, as it has quite a strong herbal smell (and taste) but after I've got over this fact, I've got hooked.
I find that, unlike many other lip balms, this "lip complex" really works. Now, I haven't tried it on extremely chapped or sore lips but mine are often dry and in need of extra nourishment and moisture.  And this
Read More
I have already posted a preview of the HOURGLASS Vanish Seamless Finish Foundation Stick, and here are new products that are coming from the brand for AW16/17.
First of all, there is a new palette Ambient Lighting Powder – Surreal Light ($80) which will be a LE for Holiday (out if you are Sephora's VIB).

The shades are:
Ambient Lighting Powder – Surreal Light
Ambient Lighting Bronzer – Surreal Bronze Light
 Ambient Lighting Blush – Surreal Glow
 Ambient Lighting Blush – Surreal Effect
Ambient Strobe Lighting Powder – Surreal Strobe Light
And all of them are new and exclusive to this palette.
There are also two new products for the eyes which are already available, unlike the palette. And they are:
Read More