Unfortunately, drugstore mascaras don't do that much for me, with the exception from Max Factor. I remember how I would save for my favourite 2000 Calories ages ago. And I still love good ol' Max Factor when it come to mascaras. I think they do amazing ones.
This is why I was excited to try their newest offering – Excess Volume Extreme Impact Mascara (£12.99)
I think this is easily one of the best mascaras I have ever used. In fact, I think it is revolutionary! What is so special about it, you may ask?
First of all, it gives great volume.  It has the same type of brush, as the famous False Lash Effect mascara, thick plastic with small bristles. My lashes are thin and short, and I can definitely tell the difference.
But that is not all! The most exciting part is the ultra black lacquer on the other side.  From my experience
Read More
Bobbi Brown  released quite a few new products and collections, let's take a look at some of them.
There is a new Nectar & Nude collection, which, as the name suggests, is all about the peach, coral and nude shades.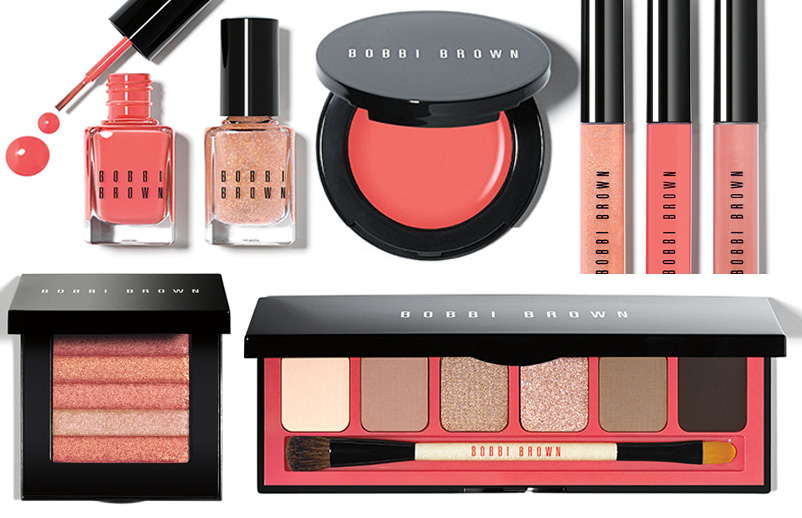 This collection includes: Nail Polish in Nectar, Glitter Nail Polish in Bare Peach, High Shimmer Lip Gloss in Bare Peach  and Lip Glosses in  Nectar and Nude Pink, Pit Rouge For Lip & Cheeks in Hibiscus and  Nectar and Nude eye palette. All the products are limited edition.
There is also a best seller – shimmer brick in Nectar.
The other collection, and it is gorgeous, in my opinion is  called – Amnesia Rose, which is Bobbi Brown's and L'Wrenn Scott's collaboration.
It icncludes: Amnesia Rose palette (£50):Amnesia
Read More
When I was on the market for a new deodorant for sensitive skin, I've asked my friends on Twitter for their recommendations, and I did get quite a few suggestions.  Out of all, I've decided to try Melvita's Purifying Roll-On Deodorant which was recommended by the lovely Rowena from Cosmetic Candy.
The brand promises that their product "offers a powerful combination of natural active ingredients to neutralise body odours without blocking the perspiration system."
And I do find that it is effective, yet gentle (it is aluminium chlorohydrate free), and doesn't irritate my skin. I definitely  prefer this to the other deodorants that I've used in the past.  But please keep in mind that
Read More
It's nice to see that now you don't have to pay a fortune to get a decent quality cream blusher, with brands like Max Factor,  Bourjois and NYX having something to offer.
I have already posted about a lot of new blushers which are out for Spring 2014, but if you want something with a customer friendly price, and we are talking under £10 here, Boots no7 just brought out something that may interest you!
No7 Pop & Glow Cream Blush Stick ( £9.50) in
Read More
I have quite a few products on my  beauty wish list, and I am constantly adding new things to my Pinterest board but today I've decided to share the things that are on top of my list. In fact, these are the things that I plan to buy in the near future. I may have even ordered some of them already
By the way, I love looking at my old wish lists and seeing how many products I have already bought.
So here we go:
1 . Marc Jacobs Nail Enamored Hi-Shine Nail Lacquer in Lola ($18). The design is to die for, and the shade looks beautiful!
2. Tom Ford  Lipstick in Bruised Plum, Cherry Lush or Crimson Noir ($49). It's my Birthday soon, so this will be a lill' treat.
3. Charlotte Tilbury Rock'n'Kohl iconic liquid eye pencil in Barbarella Brown (£19). I also want the Colour Chamelion and the mascara.  I want quite a few Charlotte's products.
4. Concoction ShampYou  Bakhour, (£11 + 2 serums). I really love Concoction products, and want to
Read More