After Rouge Bunny Rouge changed the nib of my all-time favourite Raven Glaze Lacquer liner a quest for a new option began. And, although I like using really thin pen eye liners (or gel ones) on others, I am very particular about the ones I use on myself.
I have been loving ArtDeco Long Lasting Liquid Liner 01 a lot but it was time to get something new so I purchased Revlon Colorstay Liquid Eye Pen about two months ago.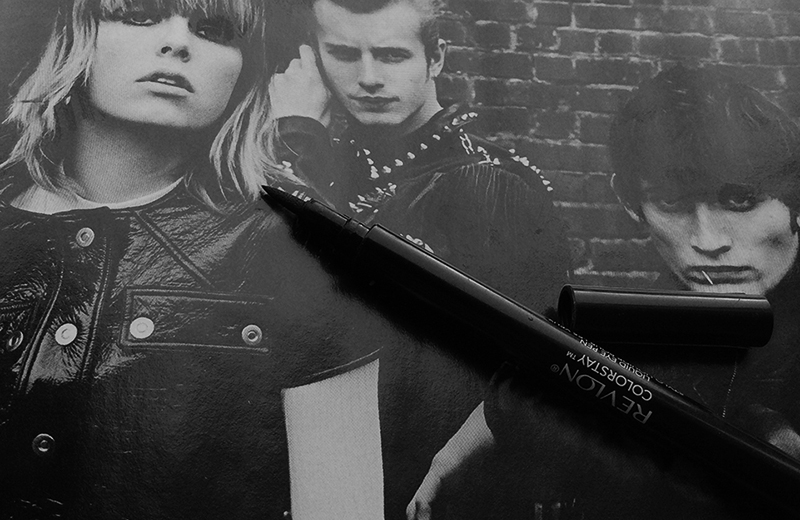 And it is a good liner, I have nothing bad to say about it. I did enjoy using it on a daily basis. It stayed on for the whole working day without smudging (my eye lids are not oily), the liner was very easy to apply and it did not drag the skin.
I only wish it
Read More
Here is a look at my current makeup routine, and we are talking about morning routine, not a special night out or not even the weekend morning when I have time, can relax and all. During the week days, I often do my makeup in a taxi, or even  public transport. Yes, I have already learned how to apply the liner on the go. The things I do to sleep those extra 10 minutes.
I always see how people recommend that when you want to save when it comes to beauty products, it should never be a base. Ironically, my foundation is the cheapest product from the selection but it is really lovely. It gives that beautiful sheer dewy finish that is my favourite. Sadly, it seems like it has been discontinued.
And yes, there are no concealers, correctors or powders. To be honest at least 95% of the times I can't be bothered with a concealer, I know this may sound shocking but I don't care if I have some darkness under my eyes, in fact I am not a fan of the opposite, when I layer 3 products and it looks way too perfect. Maybe that all sounds weird but this is the way I like it. My skin is dry and the makeup last on me but when I want a powder – I go for this one.
When it comes to eyes – I love my eye makeup. I can
Read More
Since I am such a huge fan of Rimmel Kate Moss original and matte lipsticks, it was just a matter of time till I'd get one from their newest nude collection. If you follow me on Instagram, you could already see all the beauties.
There are five shades in general and I loved N45 the best, as it is a cool toned mauve-ish nude.The lipstick comes in a cool nude tube with a silver details and white Kate signature.
The formula is great, it gives a light coverage which can be layered for a more intense colour. It goes on smoothly and has a beautiful sheen. I don't find it
Read More
It was quite a long time since I did my Current Top 5 Affordable Makeup Products, back in March to be precise. So, I think, it's time for an updated version.
L'Oréal Paris Color Riche Extraordinaire in 100 Mezzo Pink (review and lip swatches)
I am sure that it's not a surprise that I've included this  lip product, it is now my handbag staple, gorgeous baby pink everyday colour, beautiful moisturizing and long-lasting formula. Nice applicator and delicious scent. I highly recommend.
ArtDeco Soft Lip Liner Waterproof (Red 08 and Pink 80) £8.40 from Beauty Bay.
Ok, I know this is cheating because I have two shades but I love them both equally. Dark red 08 and dusky rose 80, they glide-on like a dream, despite the matte long -lasting formula. Can be used on their own all over the lips, or to cheat a fuller lip, with  lipstick or gloss on top.
 Inglot Eye Shadows AMC Shine 37 (review and swatches)
Read More
Here is a preview of the best new high-street launches, in my opinion.  Eyes, lips and cheeks category.
Please note that I haven't tried any of the products yet,  they were selected  because they caught my attention and look promising.
Eyes
Max Factor Excess Shimmer Eye Shadows (£7. 99) These will be available from November from   Boots and Superdrug .
" The Eye Shadows make it ultra-easy thanks to its smart 3D silicone gel formula which holds its high-impact metallic colour pigments in place for up to 12 hours, for intense luminosity and a smooth colour finish that lasts."
Cheeks
Topshop Cheek Jelly (£7) from here.
Read More