I like the look of these Anastasia Hair Powders. You can have some fun with your look without visiting a salon or damaging your hair, you can wash it out without any problems, too.
I only wish they had some more natural colours, too. Or a red, I love red.
But so far there are five shades available:  In The Pink, Teal Tornado,  Electric Blue, Mega Watt
Read More
I always thought that waterproof top coat for mascara would be a genius invention  and would be a fantastic product to have. So when I was asked if I'd like to try the new Anastasia Lash Genius Waterproof Mascara Top Coat  I agreed, of course!
But before I start the actual review I have to say that people who created the campaign for this product did an amazing job. The booklet is so well done and the ideas are brilliant!
The point is basically that your lashes will look perfect in any situation. Below you can see a shot of one of my favourite images – the 'Movie Moment'.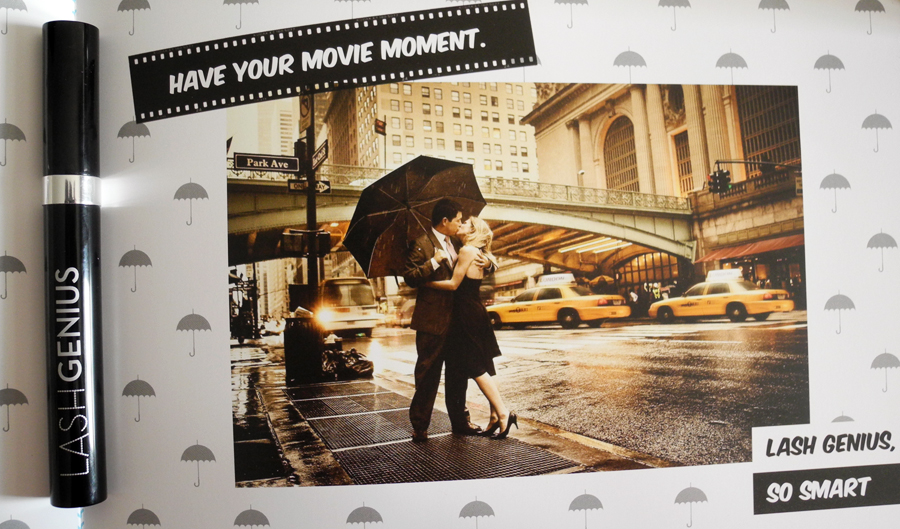 I have been using this  product for several weeks and I am happy to report that it does work!
It is basically a clear top coat that doesn't make your lashes look clumpy, hard, plastic looking or glued together. I have used it on several mascaras and the effect looked the same on each one of them.
When I don't get enough of sleep (like most of the time) my eyes are really watering so I often find my mascara all over the place but Lash Genius helps a lot with it. Plus it makes the mascara last for the whole day.
I personally
Read More
Its is interesting how our makeup style changes with age. When we start using makeup – it's usually a lot of eye liner or shadows and a strange choice of lipstick or gloss. Later we may add such products as blush, bronzer and even highlighter.
I think it's the common thing that we start thinking about our eye brows only after some experience with makeup. This is a shame really because brows "frame the face" and make a huge difference in our look.  Plus with changing our eye brows shape we can change the way we look.
Now I am a huge fan of brow products and even if I am not using any other makeup – I make sure that my eye brows look nice without being overdone.
Although I like the shape of them, I would definitely want to Pro to look at them. And who is better with the eye brows than Anastasia Soare from Anastasia Beverly Hills? The list of Anastasia's celebrity clients and the list of  the top fashion magazines she worked with is very impressive. You can see it for yourself at her website.
It seems that Anastasia has pretty much everything you need for your eye brows. The best thing is that you can choose the suitable shade for yourself and  you will get useful instructions on how to make your eye brows look the best way they possibly can.
By the way, besides the
Read More