Let me introduce you to my [current] favourite eye shadow palette. This was a gift from one of my girlfriends a while ago, and I have been using it ever since.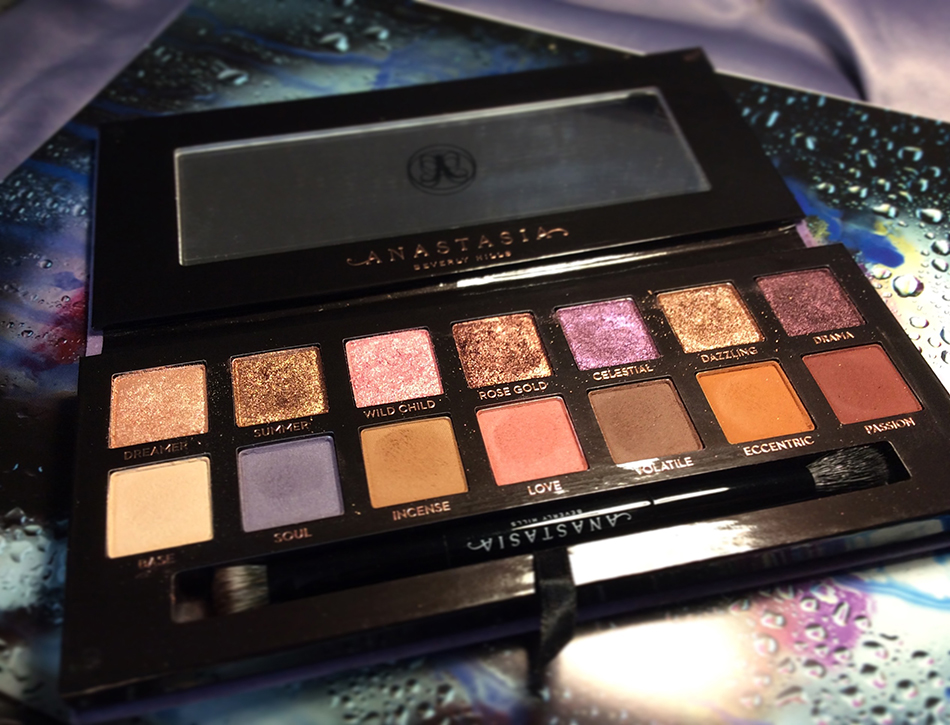 You get a great selection of shades in this palette from matte nudes to gorgeous and fun metallics. I wore every single shade numerous times, and they all can be toned down or played up.  And the quality is exceptional, all shades are pigmented, butter-smooth, silky and easy to blend.
The mattes are never chalky and the glittery shades are refined and exquisite.
Basically, this palette is very inspiring, you just look at it, and want to try different shades and play with it. And I don't remember when was the last time I could be bothered to apply more than two shades on my eye lids. Not anymore. I love layering mattes with metallics on top especially.
The shades are: