This photo shoot from i-D summer 2013 is one of the coolest things I've seen recently. Every makeup look by Lucia Pica  from this story is just mind-blowing. I am not even sure which one I like the best.
Red Eyes and Lips, love the contrast in texture.
Glittery eye and black liner and nude lips
Navy eyes and
Read More
I've been a bit obsessed with Pinterest (follow me) and all the beautiful makeup (and not only) inspiration you can find there. So I thought I'd share three makeup looks that really caught my attention. And it's all about the bright lips this time.
 1 Red
Gorgeous juicy red with the tanned glowing skin = perfect combo!
2 Orange
First of all, how  beautiful is this girl? I dream about working with the blonde model with freckles and green eyes… And the pop of orange works
Read More
It's been forever since I've posted my "Beauty Inspiration" feature about a certain female, but the thing is that I take this feature very seriously, and post only about those women that really inspire me.
So today I want to share some photos of one of my favourite models – Mariacarla Boscono. She is Italian (just like Monica Bellucci and Cristina Scabbia) and she is gorgeous!
1. Love magazine 
This has to be one of my all time favourite fashion photos, I even use it as a wallpaper for my phone.
2. Spikes
Mariacarla is such a  natural beauty, I love her eye brows and cheekbones.
3. Black
This is one of my favourite photos of her, and all black outfit will almost always get my approval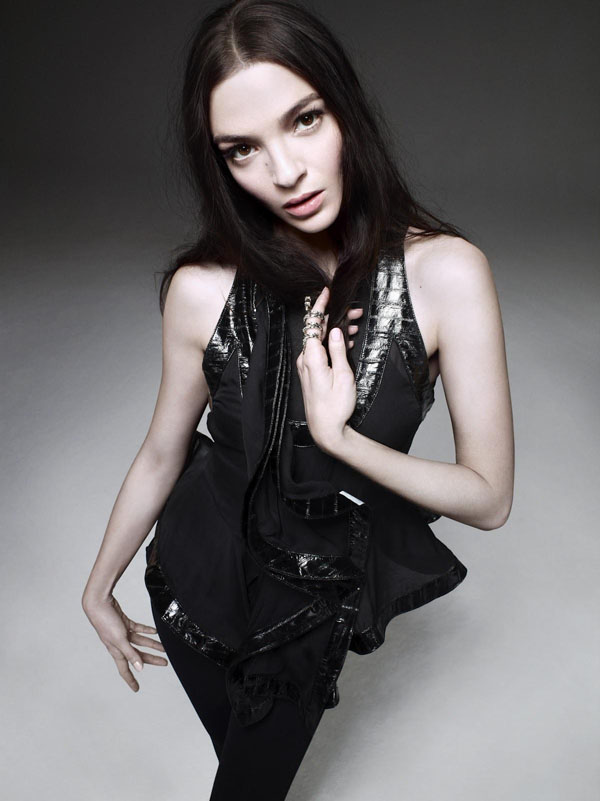 4.Black and White
I really love her in black and white. Both outfits are amazing, by the way.
5. Massive Earrings
Do you remember those Givenchy
Read More
How gorgeous  are these lip makeup photos created by Lou Swinden Payne, Sephora PRO Artist.
Here is the list of Obsessive Compulsive Cosmetics  products used to create each look:
1 The GlossyNarcissus, Feathered & Trollop Lip Tars
2 The Glossy Beta & Anime Lip Tars
3 The Glossy Annika, Clear & Triptych Lip Tars + Cruising Loose
Read More
"My make-up is my armour…"
What a gorgeous video clip from a band called Hard Kiss,  a true eye candy for anyone who loves makeup and beauty!
Unfortunately, I have never heard of this band before but was happy to discover them, as all their photo sessions ( I did spend some time looking at those) are a work of art, beauty wise. It turned out that Make-Up Artist, Slava Chaika, is actually a part of the team. How cool is that?
Beautiful and eye catching makeup and I loved this song, too. Bravo!
Read More