Did you know that the best aromatherapy brand –  Aromatherapy Associates celebrates their 30th anniversary this year. They brought out a limited edition Rose Body Velvet just for the occasion.
It has a pink and gold design and comes in a minimalistic white packaging.
As for the cream itself, as the name suggests, it is like a velvet that melts into the skin, and leaves it nourished and moisturised. A great one even if you have very dry skin like myself. And it works wonders after the cold months when the skin needs some extra care and love.
Being AA, you can be sure that it contains the highest quality essential oils that not only make the skin softer and smoother but  also smell amazing. And
Read More
Can you believe that  today is the first of May? Last month of Spring, time flies…
New month = new monthly favouries. And I really love all the products below.
Makeup wise, I had pretty much the same favourites, as in March: , RBR eye shadows in Solstice Halcyon, Marc Jacobs' Lola nail polish, NYX's Taupe, Peter Thomas Roth CC Cream and Clarins' gloss.

This is why this time I want to tell you about some other products:
Brushes
This month I just have to mention two brushes. First of all, I've been using a "classic" flat foundation brush. I usually apply bases  with my  fingers or kabuki Sigma brushes but I've decided to start using those original foundation brushes again. So, I've been loving this one from Lancome. I still remember how much I wanted to buy that set, my friend bought it for me in the States. And I like the results and the finish it creates.
My other brush hero is Rouge Bunny Rouge's Face Contour Brush 012. This is a brilliant tool for contouring, more details coming soon.
Face
Elemis Pro-Radiance Illuminating Flash Balm (review)
This product
Read More
I have a new rule when it comes to beauty products, one out – one in (ok, maybe more than one in)! Meaning that I am allowed to buy new beauty products only after I finish some from those that I already have. This is why I get a bit excited when I see a new empty bottle in my bathroom.
I actually have some new items on the way to me, as I type. Can't wait to try my them all!
I know that it's not the end of Autumn yet, and there are still three weeks, but I have big doubts that I will finish anything else by the end of the month.
And by the way, here are Summer Empties. I've decided to do such features every season.
I really love  bath oils,  so, since  I've used up two of my favourites Lavera Organic Wild Rose Bath Oil  and Cowshed Lazy Cow Soothing Bath & Body Oil  to the very last drop – I've already ordered some new ones, which are on their way to me.
Since I have very dry skin, I have to use body moisturizers, sometimes more than once a day, so I go through them quite quickly and this month I have finished the following products:
The Body Shop Pink Grapefruit Body Butter. I think these butters don't need any introduction and explanation, they are fantastic. This particular one was a present from the boyfriend which made even more special.
  Aromatherapy Assosiates Enrich Body Serum. I never used a body serum before, and was excited to try such kind of product, as it makes sense to use serums/oils on the body before a cream just, as you would on the face. It works! Plus, as
Read More
Did you know that The Body Shop celebrate 21st anniversary of their famous body butters this year?
I did not know about it when I've added "citrus body butter from The Body Shop" on my Christmas wish list. This was the only beauty related product I've asked for!
And I was very happy to get a Pink Grapefruit one…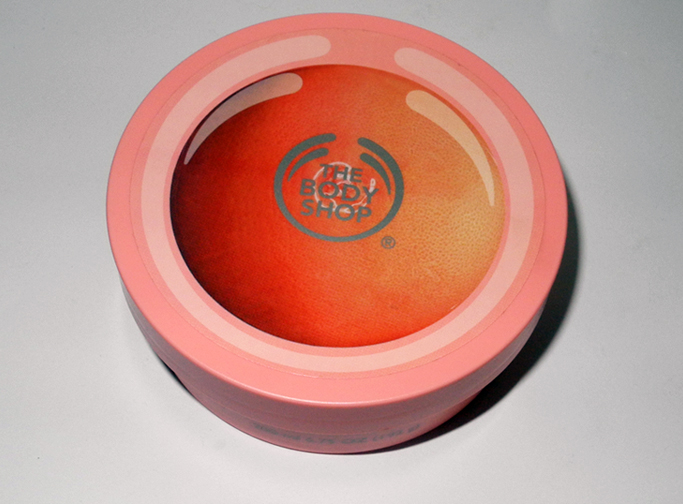 These body butters are loved by some many people and I am not an exception. I find that they are rich and moisturizing (with pink grapefruit seeds oil, cocoa and shea butters) without being greasy or oily. The product absorbs quickly, so I don't have to wait for ages until I can get dressed.
I find that body butter does leave my skin smooth and soft for hours and I don't need to use a lot of product, which is
Read More
Today it's time for part three of my 2012 beauty favourites and it's all about body care and, I think, regular readers won't be surprised by any of my picks. Especially considering that most of the products are from my favourite skincare brands.
Cleansers
Cowshed Soaps
For some reason in 2012 I've started using soaps instead of shower gels. Long gone are the days when soaps were harsh and  drying, these days you can get some luxurious, creamy ones. I am absolutely in love with the set I've bought from Cowshed, would like to try other soaps the brand offers in the future.
 Clarins Toning Body Polisher
Clarins have two body scrubs and I have written about both but my favourite has to be Toning Body Polisher (yellow one). Want to know why? Keep reading.
 Creams
Clarins Extra-Firming Body Cream
2012 was the year of
Read More